Midtown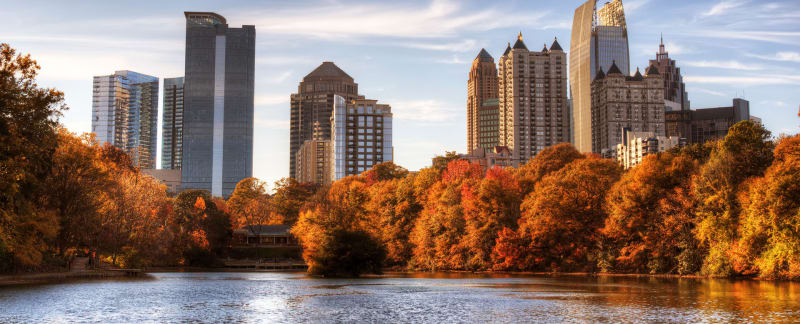 Located less than a mile north of Centennial Olympic Park, Midtown Atlanta is bustling with art and energy. Midtown is home to the classics, to dynamic new works, and art with an edge.
Known as Atlanta's "Heart of the Arts," Midtown's Arts District is home to captivating exhibits and shows. The Fox Theatre hosts nationally-touring acts, ranging from Broadway in Atlanta performances to popular musicians like Gregg Allman, John Legend and Ellie Goulding. Visit the Alliance Theatre, where you may just see a Broadway play — before it hits Broadway. The Alliance Theatre schedule often includes Tony Award-winning plays. Speaking of award-winning, The Atlanta Symphony Orchestra has racked up more than 30 Grammys. You can catch their performances at Atlanta Symphony Hall, right in the middle of the Arts District.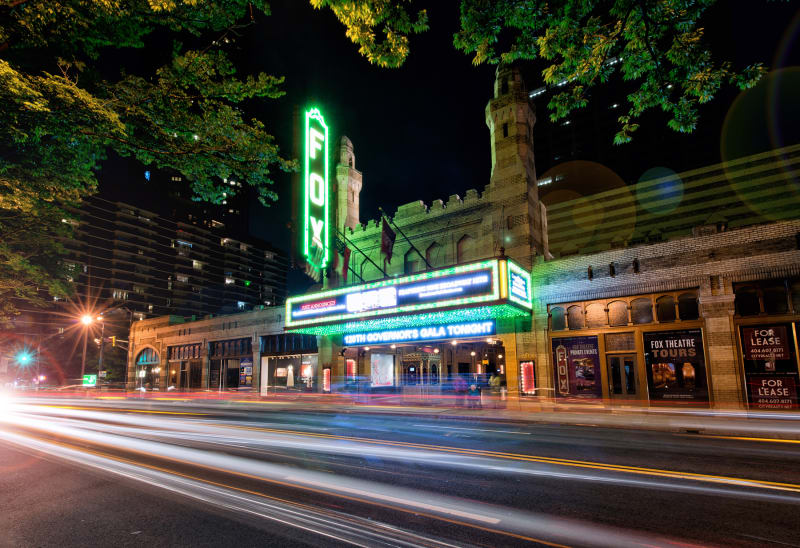 If you'd rather experience art at your own pace, visit the High Museum of Art, the foremost art museum in the Southeast. From breath-taking permanent exhibits to traveling international exhibits that make a U.S. debut in Atlanta, The High guarantees a new experience every visit. Still want more? Take the kiddos to the Center for Puppetry Arts for memories that will last a lifetime. They may even get to build their own puppet!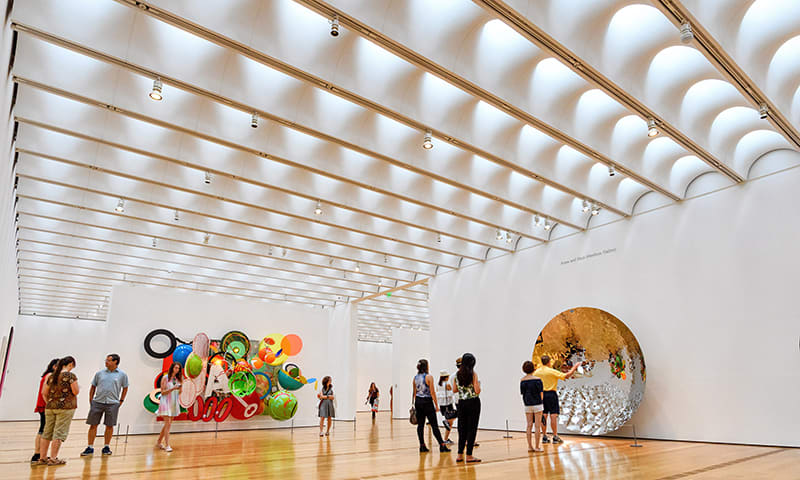 After exploring the Arts District, dive into Midtown's engaging and lush outdoor spaces. From the constant energy of Piedmont Park where you can cycle, walk, or simply relax to Peachtree Street, a walkable stretch of the city where people enjoy the art of living, Midtown Atlanta is always on the move. You can unwind on Peachtree Street along the Midtown Mile, a walkable stretch of the city where hip and sophisticated people enjoy the art of living. At Georgia Institute of Technology, experience game day energy, excitement, and innovation across campus, which spreads from Midtown to West Midtown.
And when the sun goes down, Midtown turns up the volume with nightclubs and lounges. From the trendy STK Atlanta or the sophisticated Whiskey Peach, to Sutra Lounge, dancing and drinking don't stop until the sun comes up.
In West Midtown, discover the walkable retail district of Atlantic Station. Explore outdoor shopping and dining hotspots even further. With a retail district so large it needs its own zip code, this neighborhood boasts divine southern cuisine, along with pop-up craft markets, and events all year round. Transforming the land from its origins as the Atlantic Steel Mill, Atlantic Station was designed to be an outdoor mall, combining shopping, dining, and entertainment in a smart live and work design.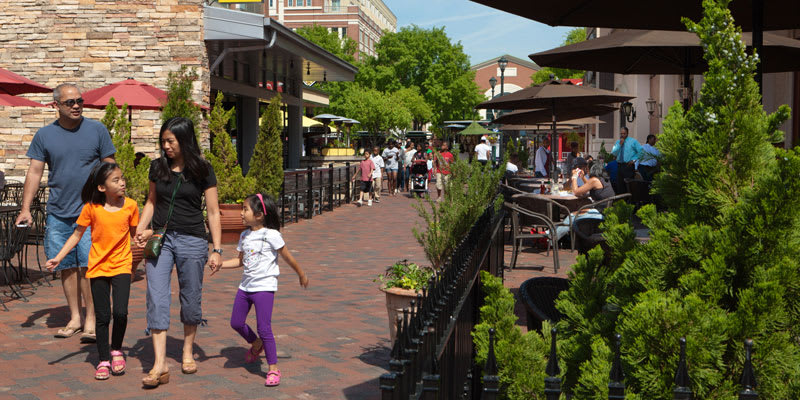 You don't have to be a resident of Atlantic Station to enjoy it. In fact, most of the people enjoying the area daily (and especially on the weekend) live in other areas of town or even in other states. Stop in IT'SUGAR and snag some pool floats shaped like a slice of pizza, doughnut, or margarita. On most Tuesdays (check the calendar for the schedule), kids five and younger will love Tot Spot which features monthly visitors from community partners. Atlantic Station strives to keep you entertained year-round.
Midtown is a vibrant, sexy neighborhood bustling with art and energy. This is where legends come to play, and new artists emerge. Midtown — a dynamic and active pulse to the city's heart of the arts.
Discover More
Get to know Atlanta, and discover the best things to do around the city.