Atlanta's Success Stories for Hosting In-Person Events
Seeing is believing has never been truer for planners and attendees aiming to meet with confidence. The proof is in the planning—and Atlanta has few new event solutions for success up its sleeve. See the list of in-person events that have recently occurred or are happening soon below.
To have successful face-to-face meetings again, it's a shared responsibility among the event organizers, vendors, hotels, airlines and attendees.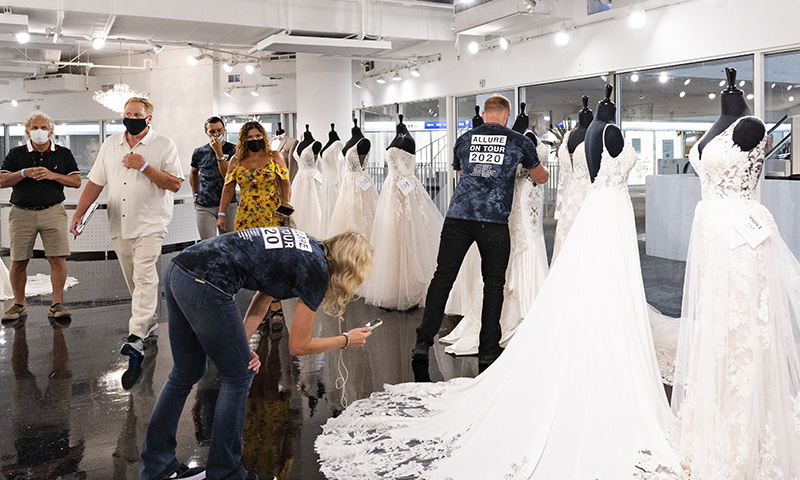 AmericasMart Events Bring Hope to Atlanta Meetings
AmericasMart Atlanta hosted several in-person events, including Summer 2020 Atlanta Market and August 2020 Atlanta Apparel and World of Prom. The 2020 Atlanta Market, the first major market of the COVID-19 pandemic, was, by all accounts, a successful example of how future events in Atlanta can and will be executed moving forward—with safety front and center. Working with International Market Centers (IMC), the market took place in 950 showrooms that showcased more than 4,000 lines to retailers and designers.
As part of strict health and safety measures implemented, pre-registration was required, and attendees received digital name badges that were used to enter the market after daily temperature checks. Masks were required on-site, and social distancing was expected and enforced, guided by occupancy limits on showrooms.
While significant changes to the show's format were necessary because of the pandemic, Atlanta Market still marked milestones in the Atlanta Next transformation of the AmericasMart campus. Read more about the 2020 Atlanta Market event success story.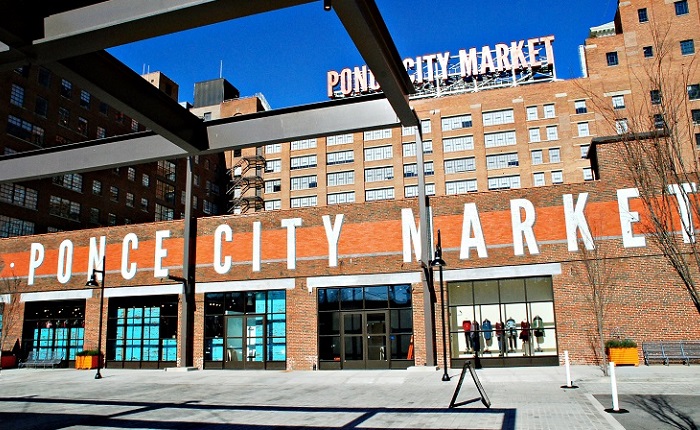 Ponce City Market Goes Inside Out
Atlanta is a city that hosts more large outdoor festivals and conventions than most. During the pandemic, local event venues have had to shift their ways of hosting visitors safely. Ponce City Market proved it could be done. Beginning in October, they brought the inside → out. The PCM Goes Inside Out event took place every other Saturday through mid-December and offered open-air festivities—including live music and entertainment, unique bites and delicious drinks—to bring the Atlanta community together safely while social distancing.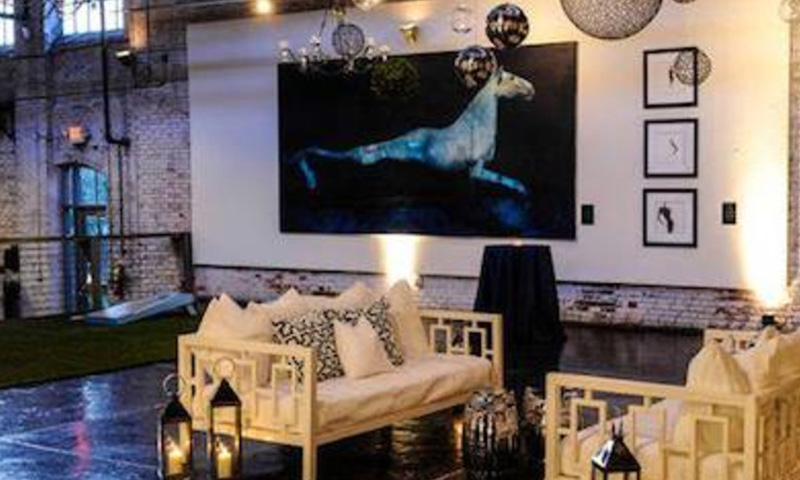 Juice Studios Sets the Successful F2F Event Bar High
While many still questioned what future events in Atlanta would look like, these uncertainties inspired local event planning company Juice Studios' operation: a socially distanced outdoor event on the tented terrace of The Roof at Ponce City Market. This event showcased the venue's ability to adapt and recreate events in the age of COVID-19. Communication was a priority, with a final guest list of about 50—which was shared with each attendee for transparency and to ensure they could meet confidently in-person again. See more of how it went down at the Juice Studios event.
Mercedes-Benz Stadium Welcomes Back Fans
Beginning October 11, Atlanta's Mercedes-Benz Stadium successfully welcomed back a limited number of fans to the sports facility for the Atlanta Falcons football game and Atlanta United soccer matches. Along with stringent health and safety measures, the stadium implemented drone technology as part of its holistic cleaning protocols. Learn more.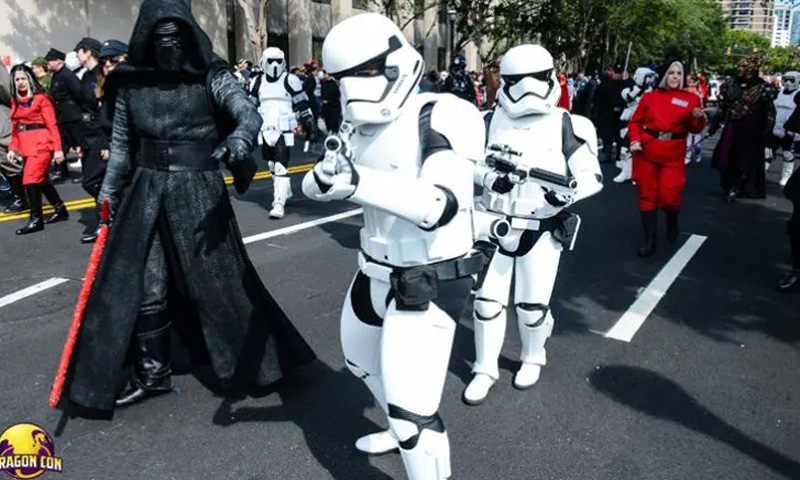 Dragon Con's Quick Shift to Virtual Deemed 'Total Success'
Dragon Con in Atlanta is the nation's leading multi-media and pop culture convention. The large-scale event was supposed to take place live in Atlanta in mid-September, but growing concerns about the pandemic forced its cancellation and shifted it to a virtual experience. It turns out, the last-minute change proved to be a "total success" for the convention. Not to worry though, the annual event is slated to return in-person to Atlanta on Labor Day weekend in 2021.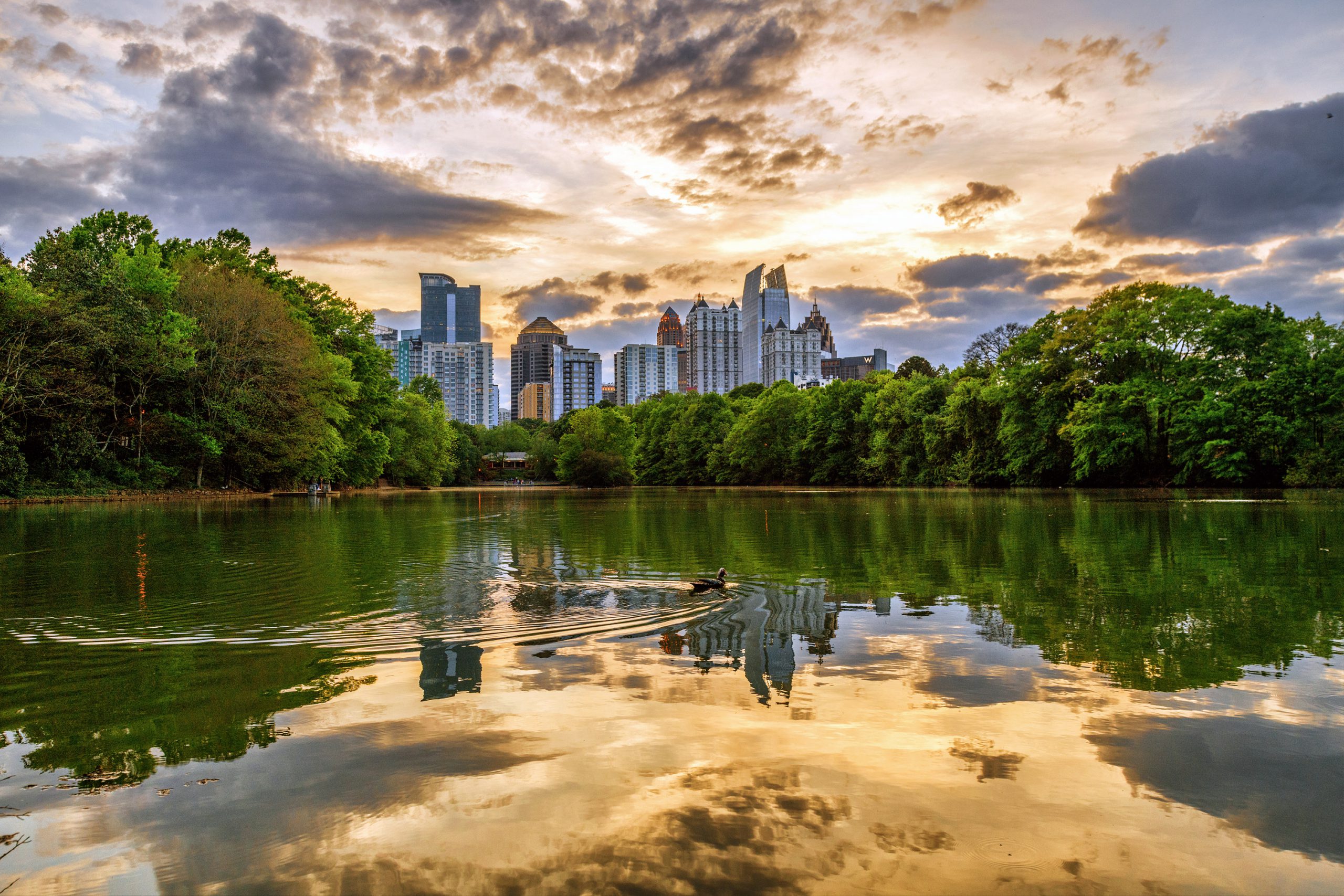 Atlanta Is Ready
From Atlanta's Georgia World Congress Center (GWCC) being the first convention center in the nation to achieve GBAC STAR accreditation, to hotels that have updated operational procedures with expanded cleaning and safety measures, to hospitality partners providing CAD (computer-aided design) drawings and capacity charts from several venues and hotels to show how events can come together, Atlanta is on a different level for safely getting back to business—and is ready to host your next in-person meeting or event. 
See more of the city's specific health and safety procedures that are initiating a safe welcome and return for meetings and conventions.
Contact Atlanta Convention & Visitors Bureau for more information about planning your future Atlanta meeting or convention, or submit your RFP and get your plans in motion for when you're ready.
Discover More
Get to know Atlanta, and discover the best things to do around the city.