Local Breweries Offer New Ways for Beer Lovers to Experience Atlanta
Updated August 2019
Georgia's craft beer scene is as creative as the thriving street art that is popping up throughout Atlanta's colorful neighborhoods. More than two dozen Atlanta microbreweries and breweries call metro Atlanta home, and they each bring different flavor profiles and creativity to the Atlanta craft beer scene. Ranging from beers and breweries like SweetWater to the beer experience at spots like like New Realm, this town has myriad brews to enjoy. Since most breweries offer tours (with samples), you have many opportunities to find out where Atlanta's beer scene is hopping.
And while you're sampling local brews, be sure to check out the amazing beer label art. Taking cues from Atlanta's creative scene, local Atlanta breweries have taken beer label art to another level. Artists have been creating amazing designs for beer labels, cans, glasses and, of course, murals and street art. Lotus Eaters Club, a collective of animators, illustrators and designers not only collaborated with Orpheus Brewing on a special brew, but they also designed the beer art that comes to life with animation, using an augmented reality mobile app.
Guide to Atlanta's Best Craft Beer and Breweries
Atlanta Brewing Company
Founded in 1993, this West Midtown brewery holds the title of Georgia's oldest operating craft brewery and produces numerous perennial, seasonal and special beers for Atlanta craft beer lovers. 
Must-Try: Hoplanta West Coast IPA and Hartsfield IPA 
Where: 2207, 2323 Defoor Hills Road NW
Whether you visit the 25,000-square-foot brew facility or attend the annual SweetWater 420 Fest, you get a feel for Atlanta's beer culture and can't help but notice that SweetWater is a heavyweight in Georgia's craft beer industry and a prominent Atlanta brand. The Woodlands facility opened on the campus in 2016 and is where members can sample barrel-aged sours. 
Must-Try: SweetWater 420 and IPA
Where: 195 Ottley Drive NE
Orpheus Brewing
Walking distance from Piedmont Park and the BeltLine, this dog-friendly brew house boasts a fantastic city view and beers unique to the Southeast.
Atlanta Brewery Tours: Daily 
Must-Try: Lotus Eaters and Atlanta
Where: 1440 Dutch Valley Place NE
Monday Night Brewing
If the literal invitation to take off your tie doesn't help you unwind after work, the brews with fun names like Slap Fight, Fu Man Brew and Drafty Kilt will have craft beer lovers finding a new favorite beer. The brewery opened a second location, the Monday Night Garage, on the Westside BeltLine to showcase small-batch brews. 
Must-Try: Dust Bunny and any #Throwback Thursday specials
Where: 670 Trabert Ave. NW
Second Self Beer Company
This Atlanta brewery, born and bred on the Westside, prides itself on drafts with strong flavor profiles. It's also family-friendly. 
Atlanta Brewery Tours: Weekends after 3 p.m.
Must-Try: Thai Wheat and Mole Porter
Where: 1317 Logan Circle NW
Three Taverns Craft Brewery
If you like Belgian-style beers, you've come to the right place. This Decatur brewery's offerings live up to any Belgian beer you've tasted. 
Must-Try: A Night On Ponce and Lord Grey
Where: 121 New St.
Torched Hop Brewing Company
You'll never need to have the same beer twice here as the brewery constantly updates its stellar selection of sumptuous suds. There even are house-infused vodka drinks for those non-beer drinking friends.
Must-Try: Hops De Leon 
Where: 249 Ponce De Leon Ave. NE
New Realm Brewing Company
When a place has Cicerone-Certified Beer Servers, you know you are at beer drinkers' kind of brewery. Not only does this place have a great hops-heavy beer, but it also has great locally sourced food and an amazing view of Downtown and Midtown.
Must-Try: Hoplandia IPA and Hoptropolis
Where: 550 Somerset Terrace NE #101
This Avondale Estates gem is definitely worth a trip (and a sip). Wild Heaven soon will open a second location on the Westside BeltLine.
Atlanta Brewery Tours: Wednesday-Sunday, souvenir pint glass and beer samples included
Must-Try: Ode to Mercy and Eschaton
Where: 135B Maple St.
Scofflaw Brewing Co
The Westside brewery has quickly made a name for itself for its IPAs and fun tasting room in the 18,000-square-foot space.
Must-Try: Basement and Basement POG IPAs
Where: 1738 MacArthur Blvd. NW
Eventide Brewing
Over in Grant Park, this brewery has frequent events like yoga and trivia.
Atlanta Brewery Tours: Daily except for Wednesday
Must-Try: The 'A' IPA and Dry Irish Nitro Stout
Where: 1015 Grant St. SE
Steady Hand Beer Co
Located near Topgolf on the Westside, the taproom has 24 beers to sample, lawn games, live music and food trucks.
Atlanta Brewery Tours: Wednesday to Sunday
Must-Try: Georgia Farmhouse Ale and Cloudland Hazy IPA
Where: 1611 Ellsworth Industrial Blvd. NW Suite F
Arches Brewing
The Southside's only brewery is right down the street from Hapeville's main street. The taproom is in a former auto parts shop and features the brewery's lineup of brews and outdoor patio space. It's dog-friendly (on leash).
Atlanta Brewery Tours: Monday-Friday 3-9 p.m., Saturday 1-9 p.m. and Sunday 1-6 p.m. 
Must-Try: Queen's Weiss Hefeweizen and Southern Bel' Belgian Ale
Where: 3361 Dogwood Drive
Red Hare Brewing
The name seems to refer to the hoppy beer brewed there, which hits the spot and makes for good times. Favorites: Cotton Tail Pale and SPF 50/50 (seasonal). Expect frequent live entertainment, activities for friends and families and dogs. Red Hare is pooch-friendly.
Atlanta Brewery Tours: Tuesday-Sunday based on volume the bar is experiencing; calling ahead is encouraged
Must-Try: Cotton Tail Pale and Oktoberfest
Where: 1998 Delk Industrial Blvd. SE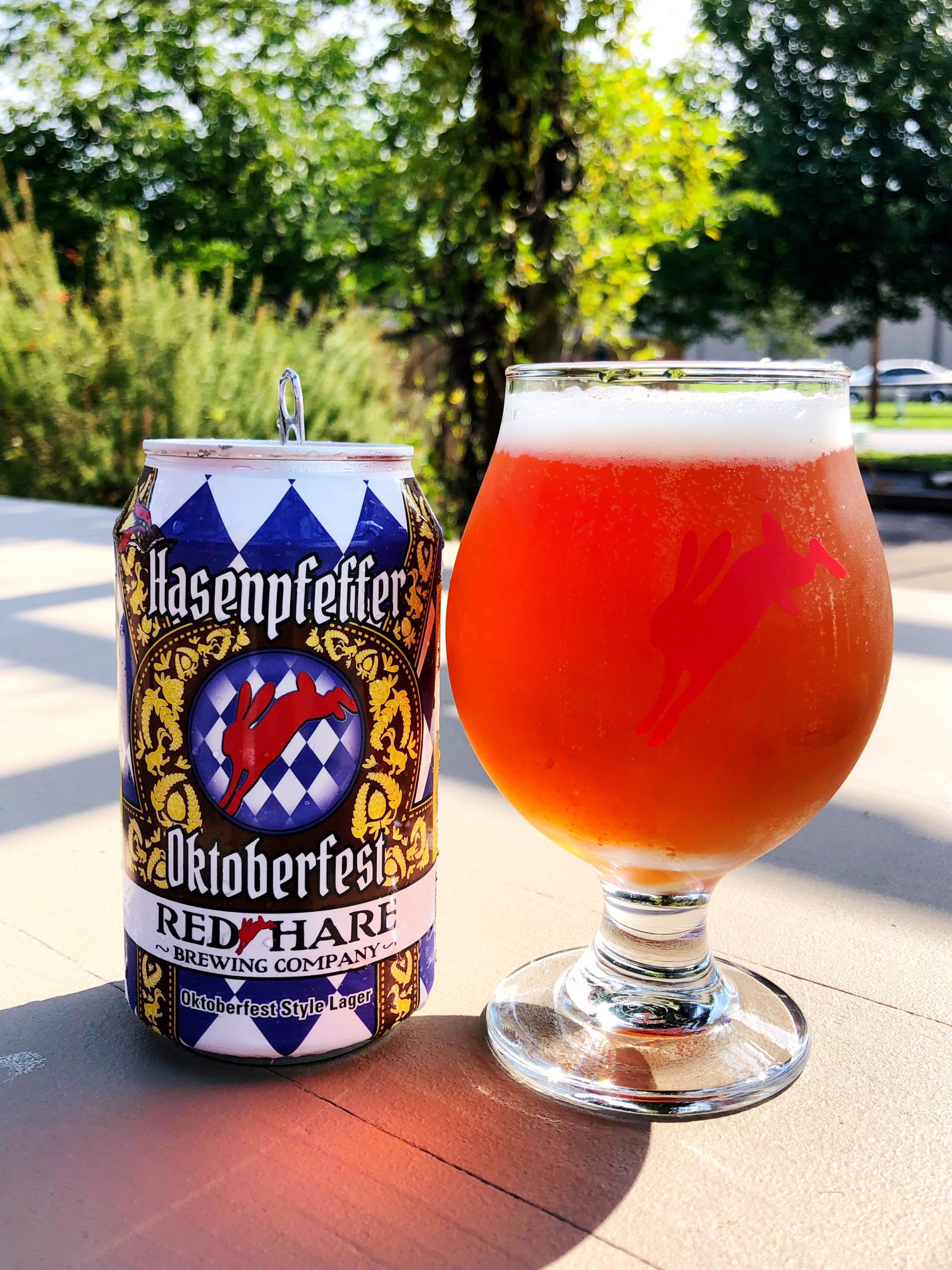 Bonus Bars, Brewpubs and Bus
Want to try several at a time? The Atlanta Beer Bus is a hop-on hop-off shuttle service that will take you to multiple breweries, guided by a Beer Nerd. Finally, here are a few great bars and eateries where you can enjoy more beer in Atlanta.
The Porter Beer Bar, Atlanta
Cypress Street Pint & Plate, Atlanta
Manuel's Tavern, Atlanta
Argosy, Atlanta
Brick Store Pub, Decatur
Wrecking Bar Brewpub, Atlanta
Hop City, Krog Street Market, Atlanta
Ormsby's, Atlanta
Vortex Bar & Grill, Little Five Points, Atlanta
Terrapin Taproom at The Battery, Smyrna
Beth Clark is a writer and foodie who loves to roam around Atlanta, uncovering the city's quirky, glam, upscale and down-home character. Curiosity is her compass, and you'll find her writing on www.thecitydweller.me.
Caroline Eubanks updated this guide in August 2019. She is a writer, author and metro Atlanta native. You can see her work on ThisIsMySouth.com and CarolineEubanks.com.
Discover More
Get to know Atlanta, and discover the best things to do around the city.