Visit Atlanta from Anywhere with Our 360 Virtual Tour
Site visits are one of the best ways to preview Atlanta's offerings of hotels and venues for meetings. But what if you can't physically make it to Atlanta? Not enough budget to send multiple team members? Have no worries as Atlanta Convention & Visitors Bureau (ACVB) can give you a site visit from nearly anywhere in the world – including your desk – by touring Atlanta virtually in 360 degrees.
360ATL provides a bird's eye view of various landmarks that establish Atlanta as a world-class destination. By utilizing virtual reality, potential guests get a quick taste of the city before they ever plan a trip or book a flight.
But, we will let the visuals speak for themselves.
Hartsfield-Jackson Atlanta International Airport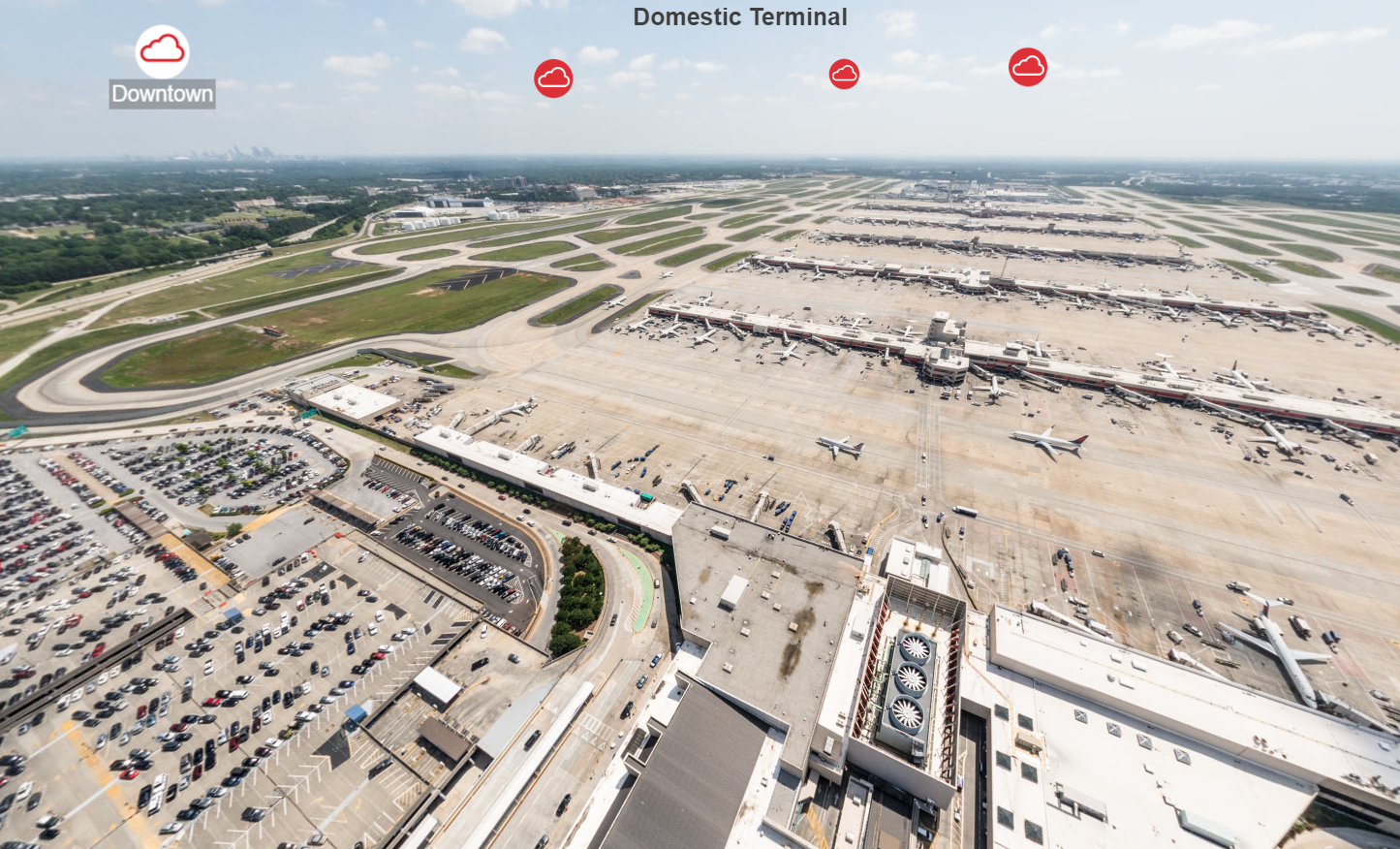 Begin the journey across the city and virtually fly through the world's most traveled airport, Hartsfield-Jackson Atlanta International Airport. Getting here is a breeze with 80 percent of the U.S. population within a two-hour direct flight. The neighboring district is filled with accommodations and meeting venues, such as Georgia International Convention Center.
 Birds-Eye View of Downtown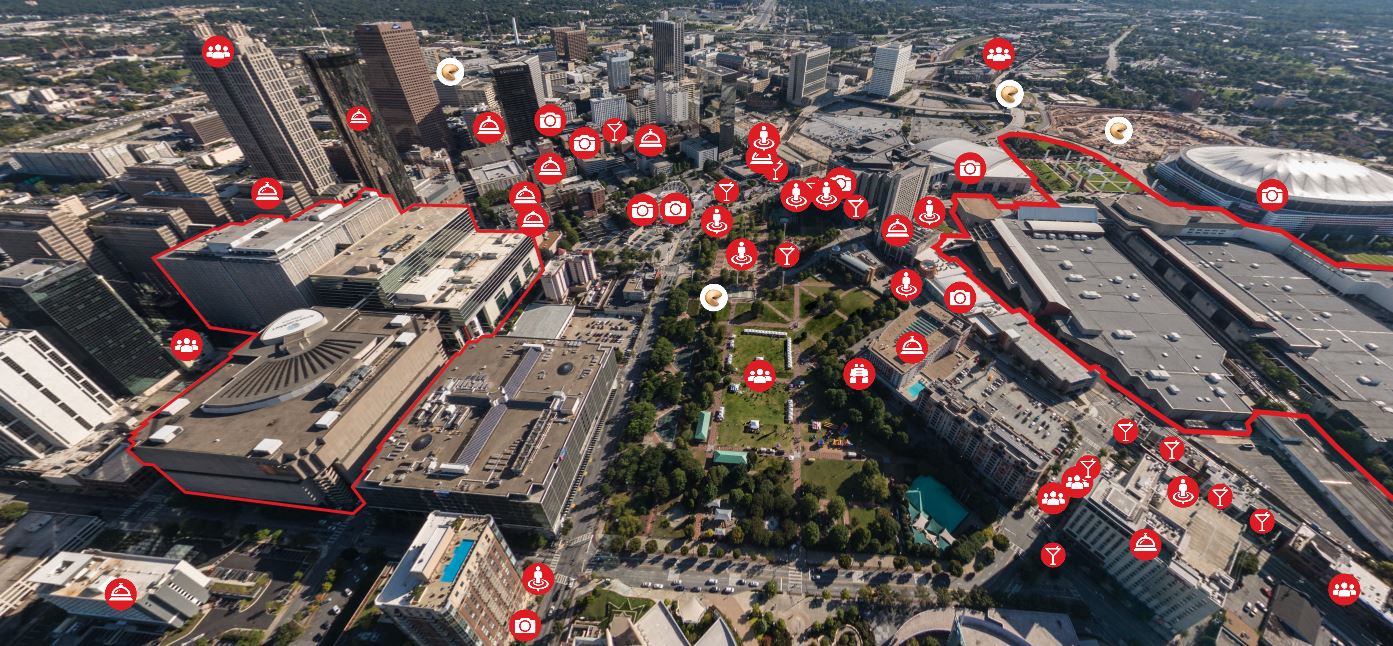 Travel north of the airport into Downtown and the centrally-located Centennial Olympic Park. Atlanta's walkable convention corridor offers more than 10,000 hotel rooms, 2.1 million square feet of versatile exhibit space and nearly 300 restaurants within a one-mile radius of the country's fourth largest convention center, Georgia World Congress Center. This vantage point shows the walkability of Atlanta's convention and entertainment district with conveniently-located hotels, venues and attractions.
 Zoom In on Specific Locations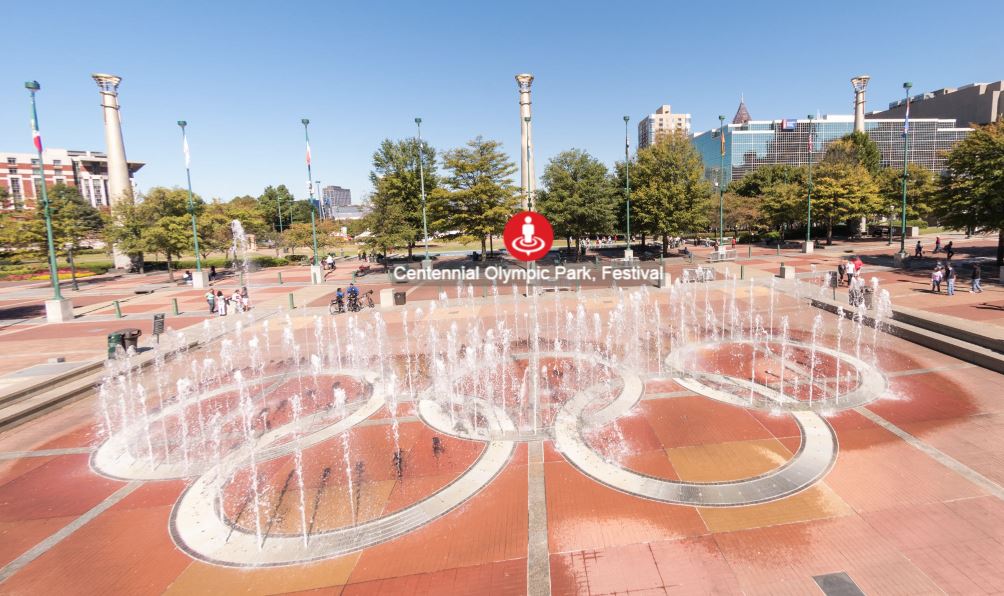 360ATL showcases full, 360 degree panoramic views for a fully dynamic sense of place within Atlanta. It can also zoom in on specific locations for a closer look and provide information on the various points of interest.
Information on Hotels, Restaurants and Venues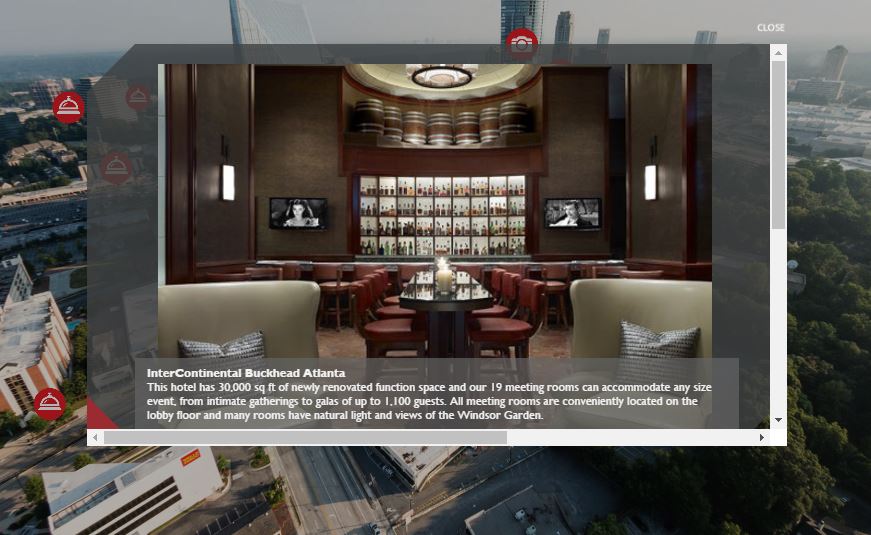 From here, continue to Midtown, the Westside, Buckhead and the Eastside, all of which can serve meeting and event needs with hotels, restaurants and meeting space.
Everyone can take part in a site visit with 360ATL and immerse themselves even more in Atlanta with a virtual reality (VR) experience through the 360ATL VR app, available in the App Store and Google Play. Check out the 360ATL page today.
Whether planners arrive in Atlanta virtually or in person, Atlanta Convention & Visitors Bureau's staff ensure that meetings are covered with personalization to meet any client's needs.
Discover More
Get to know Atlanta, and discover the best things to do around the city.