What To Do with 24 Hours in Atlanta
You've got 24 hours in Atlanta. You want to take in everything that is unique about her and see the best parts of the city. You want to balance your indoor experience with your outdoor experience, and you need only the best eats the city offers. Can you make it work? Of course! And we can help. Here's your ideal plan of attack when you're trying to tackle Atlanta in 24 hours.
Morning Excursions
You're going to need a little exercise to maintain the pace for this adventure, so let's combine some workout time with one of the city's most beloved landmarks, the Atlanta BeltLine. Lace up your sneakers or borrow a bike from Atlanta BeltLine Bicycles. You will love the art displays from Art on the BeltLine and Tiny Doors ATL.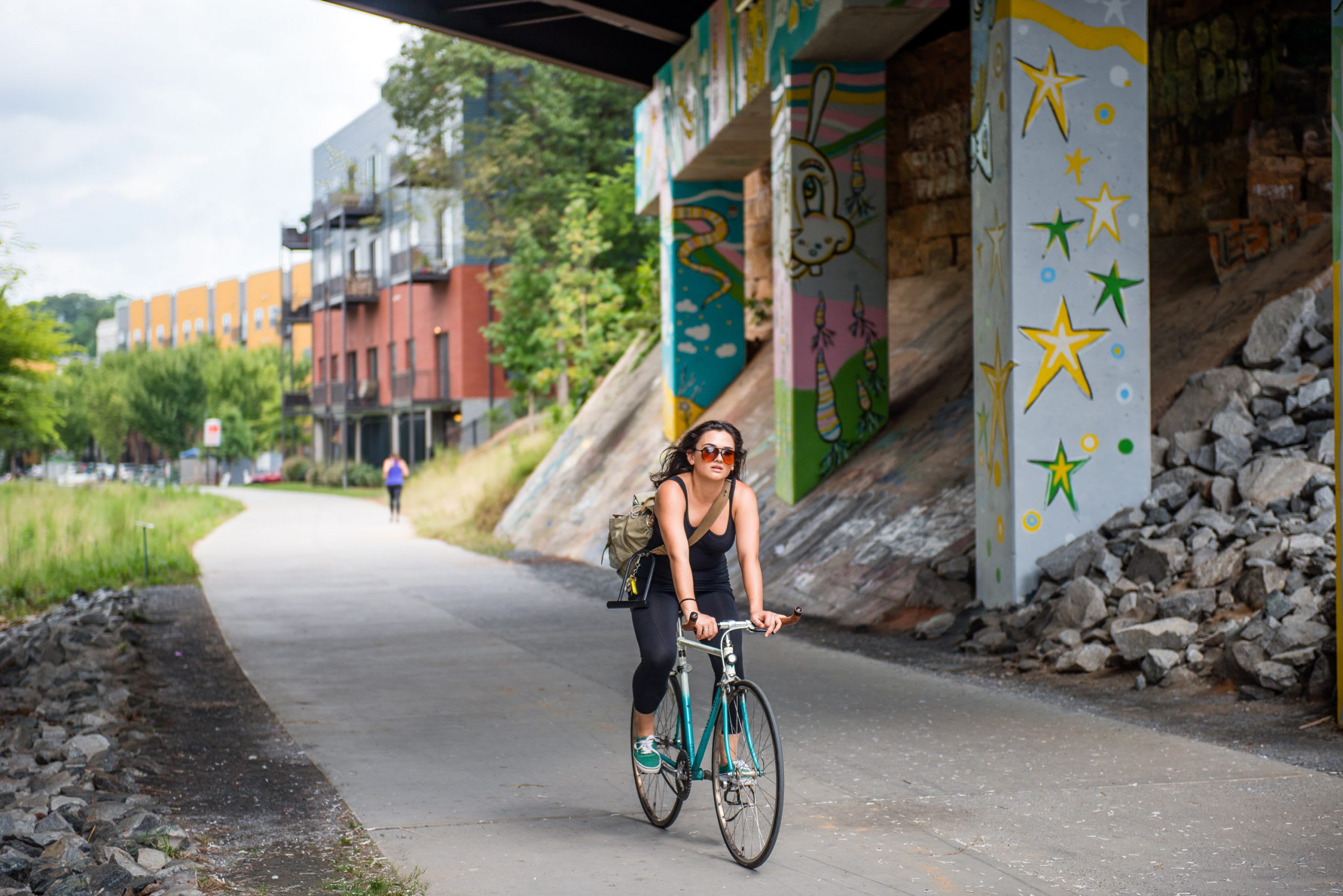 Once you've worked up an appetite, you have a few options. Grab a pastry and coffee at The Neighborhood Café or linger longer with a Bloody Mary and brioche toast at Bread & Butterfly. If you want something on the run, stop at Sublime Doughnuts. (Just ask for the A-town Cream.)
We recommend you spend the morning at either Atlanta History Center, Atlanta Botanical Garden or Piedmont Park (especially if there is a fun festival happening). 
Atlanta History Center offers an impressive collection of exhibits, gorgeous sweeping gardens and celebrated events that even the locals love. The gardens are impeccable any time of year, with tulips, hydrangeas, scarecrows and holiday lights filling the grounds each season. And festivals worth planning a trip around include spring's Atlanta Dogwood and summer's Music Midtown.
Lunch and Afternoon Discovery
If you're looking for a gourmet lunch (in a casual but beautiful environment) then head to Miller Union on the Westside. Do not miss the chance to grab one of the ice cream sandwiches. They're only available at lunch, and they are heart-fully handmade every day.
If you're more of a "meat-and-three-sides" kind of person, then Mary Mac's is where you want to be. Fried chicken, greens and sweet tea are divine here, served with warmth and love since the restaurant opened in 1945. And hey, grab a bag of those homemade cinnamon rolls on your way out.
Now that you've feasted, head over to Loews Atlanta and check in to your hotel. Loews offers a later checkout than most hotels, which you will need after your night on the town. There's also an in-house yoga class from exhale Spa to perk you up in the morning.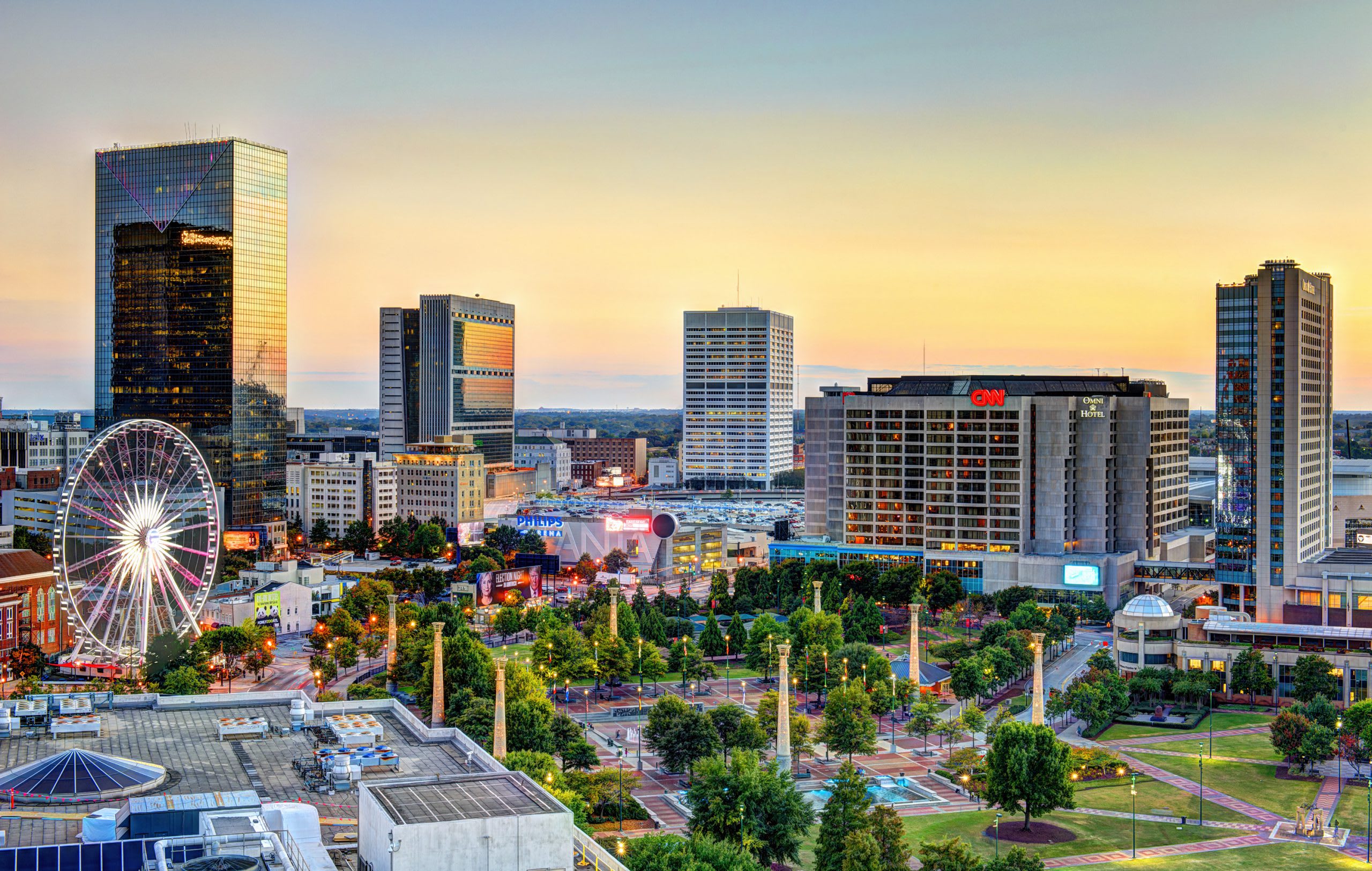 After checking in, head downtown for some museum fun. Around Centennial Olympic Park you will find World of Coca-Cola, The Center for Civil and Human Rights and Georgia Aquarium.
At World of Coke you can sample Coke products from all over the world. The Civil Rights Museum was voted USA Today's Best Museum in Atlanta. It's a powerful museum that offers insight into the civil rights movement in America while also exploring the international human rights movement.
Save money at the Georgia Aquarium by waiting until 4 p.m. to visit. Imagination Nights allows guests to save 30 percent on full-access tickets seven days a week.
Evening Fun
Don't leave downtown Atlanta without a ride on SkyView, especially in winter when it gets dark early. A ride on the Ferris wheel from 200-feet in the air offers a breathtaking sight by night.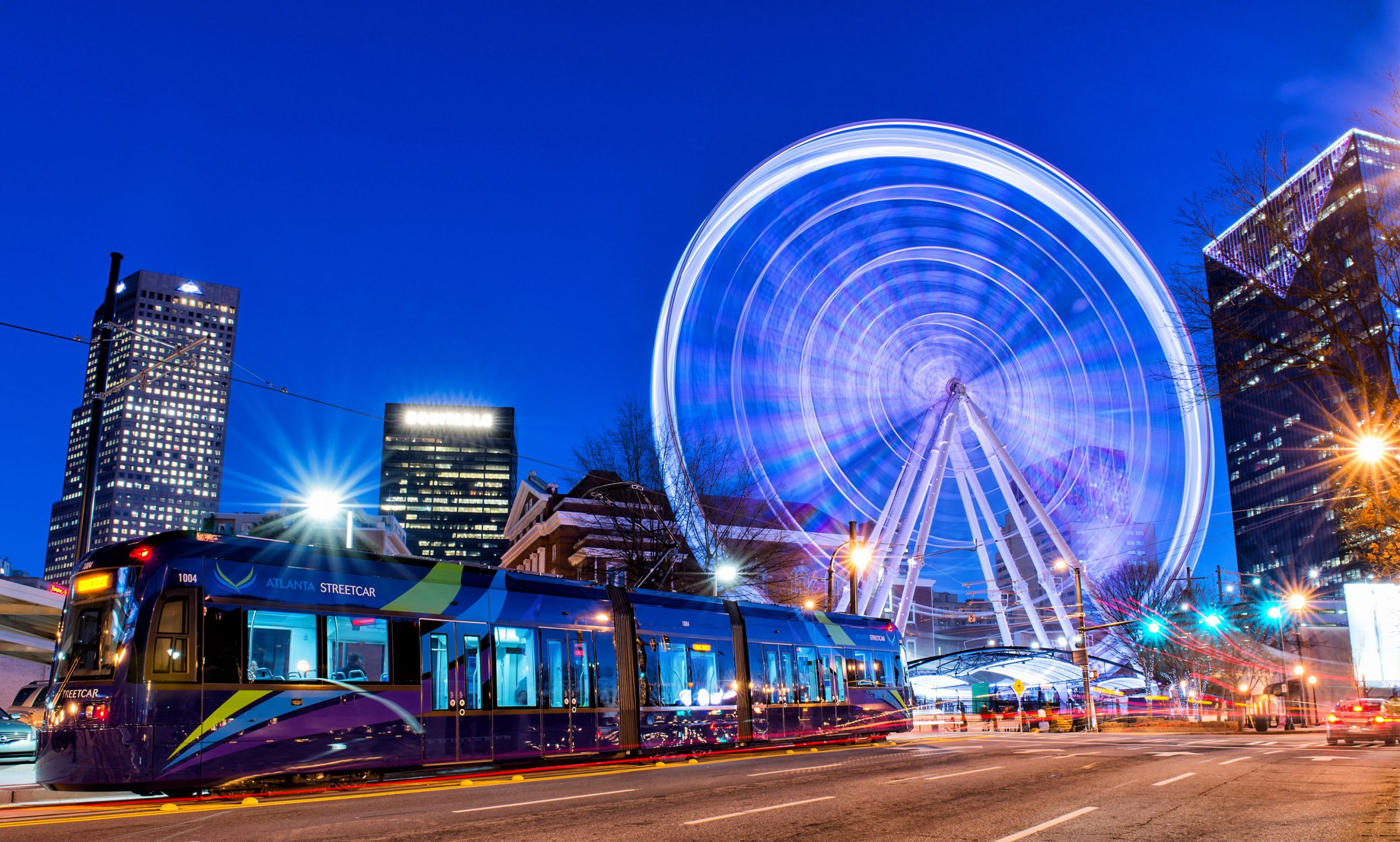 Once you've taken a turn on the wheel, it's time to wind down with drinks. If you prefer to dress up for the occasion, then imbibe on cocktails and a sizable liquor menu at Bar Margot, located in the Four Seasons Hotel.
Those who prefer a more laid-back vibe will feel at home at Manuel's Tavern. Since the 1950s this neighborhood pub has brought together locals and visitors alike. It's the place where "everybody knows your name."
You've had a drink or two, and now it's time to chow. Catch a ride to Kevin Gillespie's Gunshow. Chefs work the kitchen creating unique and flavorful dim sum-style dishes, then offer them to your table for you to feast on (or turn away.) While the food is among the best in the city, leave your tie at home; these sophisticated morsels are served with no white tablecloth and no pretense. The last reservation is taken at 9 p.m., so you'll be out in plenty of time to enjoy the city's late-night scene.
Late-Night Exploring
Visiting on the weekend? Then make use of an early dinner and head to Ponce City Market's rooftop attraction, Skyline Park. From putt-putt to skee ball, the rooftop yields plenty of old-school entertainment, with one of the best skyline views of Atlanta that you'll find. One more drink? No problem, Nine Mile Station is the rooftop beer garden, with 12 taps and a full bar.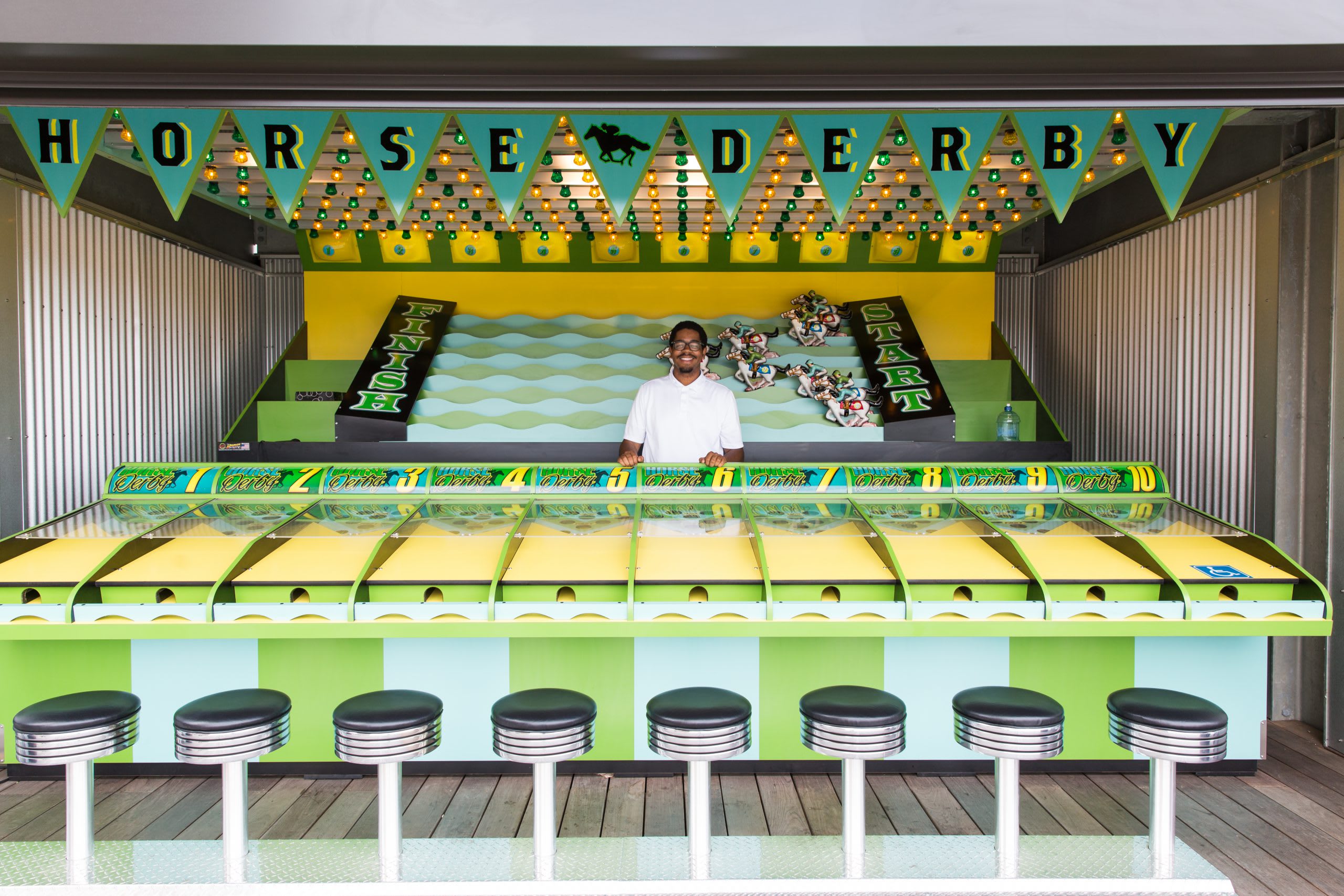 Prefer to tickle your funny bone? You can catch superior acts at Atlanta's best comedy club, Laughing Skull Lounge. Intimate seating and a "secret" location at the back of Vortex Bar & Grill make sure you never have a bad seat. Afterward, you're going to want a late-night snack; head to Sweet Hut just down the street for magnificent Asian pastries and bubble tea.
And lucky you, you're within walking distance of the Loews Hotel. Still craving a snack? Loews' Saltwood restaurant offers room service 24-hours a day.
Find out where to start at our guide to Things To Do in Atlanta.
Discover More
Get to know Atlanta, and discover the best things to do around the city.