Summer festivals mean fun for all
IMPORTANT UPDATE: Some events have been canceled or postponed due to COVID-19 outbreak precautions. These listings may not reflect the most recent updates. Please check official event and venue websites to confirm the status.
Hot Southern summers are no match for the city's seasonal festivities. Whether you'll be celebrating Independence Day with fireworks at Stone Mountain Park, soaking in culture at the National Black Arts Festival or indulging in downtown Atlanta Restaurant Week, there is no shortage of ways to beat the heat. View a complete list of Atlanta summer festivals below.
Make it a weekend getaway and find a hotel nearby. And be sure to check out these great hotel packages.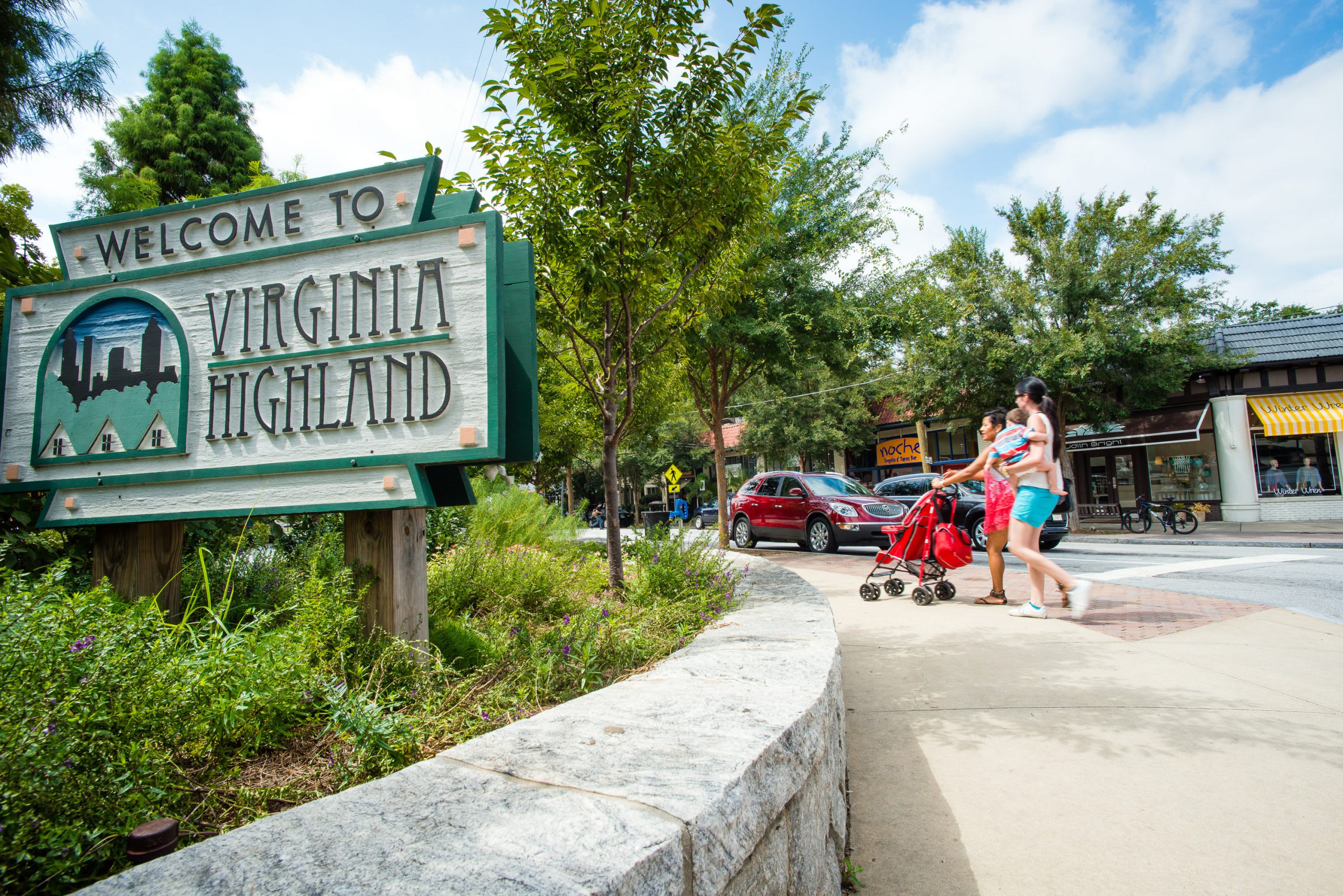 ATLANTA SUMMER BEER FEST
Try a few of the more than 150 beers, including those from local breweries like SweetWater, Red Brick, Wild Heaven, Monday Night and many more. While you're at it, enjoy live music on a pair of stages, a game zone and few surprises along the way.
MORE INFO
ATLANTA FOOD & WINE FESTIVAL (rescheduled for Fall)
The South has never tasted so good. Eat, drink and enjoy all that's Southern at the Atlanta Food & Wine Festival. Join award-winning chefs, sommeliers, beverage innovators and industry experts on a culinary journey through the food and beverage traditions of the South in Midtown Atlanta.
MORE INFO
FLYING COLORS BUTTERFLY FESTIVAL
The Flying Colors Butterfly Festival at Chattahoochee Nature Center fills the air with hundreds of beautiful butterflies as they are released during this annual family festival. Enjoy the new "Butterfly Encounter" exhibit, live music, photography and entomology exhibits, plus arts and crafts and face painting.
MORE INFO
TUNES FROM THE TOMBS AT HISTORIC OAKLAND CEMETERY (postponed to a later date)
A music festival in a cemetery? That's what happens in Historic Oakland Cemetery every June. Expect more than one type of spirit floating about as drinks are poured and music fills the air for the one-day festival/fund-raiser in our favorite haunt.
MORE INFO
VIRGINIA HIGHLAND SUMMERFEST (canceled for 2021)
Revered as one of the best artists' markets in the Southeast, Virginia Highland Summerfest features works by local artists and activities for the entire family. Explore the eclectic shops and local dining scene which give the historic Virginia Highland neighborhood its quirky charm.
MORE INFO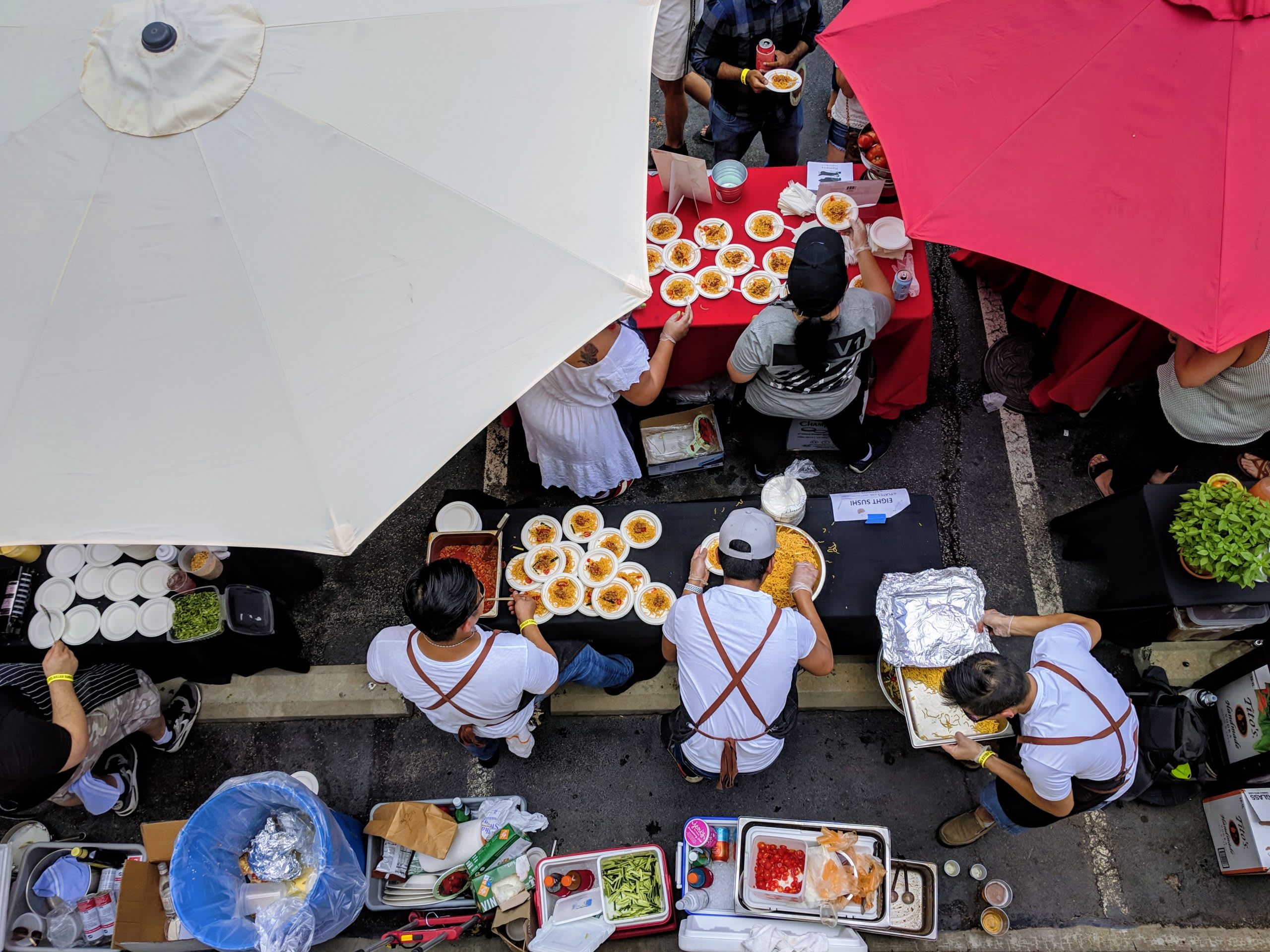 ATLANTA ICE CREAM FESTIVAL (scheduled as an online event)
What treat could be better during the Southern summer heat than ice cream? In July, come chill out in Piedmont Park with ice cream vendors (including local artisans and national favorites) and live music. Go ahead and grab seconds (and thirds), but don't forget fitness activities are available as well.
MORE INFO
ATTACK OF THE KILLER TOMATO FESTIVAL
Inspired by the 1978 cult classic and a surplus of produce from local farmers, Chef Ford Fry created Atlanta's annual Attack of the Killer Tomato Festival. Celebrate with more than 70 of the South's top chefs and mixologists, as they create dishes and cocktails using tomatoes as the main ingredient.
MORE INFO
ATLANTA UNDERGROUND FILM FESTIVAL
Celebrate Independent Film Month with Atlanta's Underground Film Festival. This four-day event showcases every cinematic genre from around the globe and features more than 100 remarkable indie filmmakers.
MORE INFO
NATIONAL BLACK ARTS FESTIVAL (postponed to a later date)
Experience the dance, film, theater and music, as well as visual and literary arts of Africa and the African Diaspora during the nation's only Black Arts Festival. For an entire week, this festival celebrates the contributions of people of African descent and their impact on world cultures.
MORE INFO
BRONZELENS FILM FESTIVAL (scheduled as an online event)
Celebrate Atlanta's history of box office gold. Helping the city become the new destination for film people of color, the BronzeLens Film Festival is a four-day cinematic celebration featuring premieres, workshops, panel discussions, master classes, special appearances and more.
MORE INFO
DECATUR BBQ, BLUES & BLUEGRASS FESTIVAL
Harmony Park is the site of this annual festival that started as a fund-raiser to save the old Decatur train depot. Now, more than 5,000 music and barbecue lovers gather annually to enjoy six hours of live acts and some of the tangiest, spiciest, juiciest barbecue anywhere in Atlanta.
MORE INFO
GRANT PARK SUMMER SHADE FESTIVAL
This two-day festival celebrates visual arts and family fun in Atlanta's signature green space. Up to 250 painters, photographers, sculptors, leather workers, metalworkers, glass blowers, jewelers and crafters display their work along the park's many paths.
MORE INFO
PIEDMONT PARK ARTS SUMMER ARTS FESTIVAL
The Atlanta Arts Festival fills Piedmont Park with more than 200 of the nation's top artists. This can't-miss event features original paintings, photographs and sculptures, as well as handcrafted works of leather, metal and blown glass. Visitors can also enjoy demonstrations, hands-on activities and festival foods.
MORE INFO
Discover More
Get to know Atlanta, and discover the best things to do around the city.