Guide to Atlanta's Best Food Halls and Local Markets
While food halls and local markets continue to be all the rage, Atlanta is proud to be home to some of the best as well as one of the oldest in the country. The city's eclectic neighborhoods are home to an equally diverse selection of food halls and markets offering cuisine from around the globe or right here at home.
Food Halls
Politan Row at Colony Square
A foodie destination in Midtown Atlanta, Politan Row at Colony Square is an eclectic mix of dining options along with a VIP chef's table experience, cocktail bar, the secluded Jojo's Beloved Cocktail Lounge and space for private events. Food vendors span the culinary globe with options such as Pretty Little Taco, Tandoori Pizza & Wing Co., Unbelibubble and Federal Burger.
Chattahoochee Food Works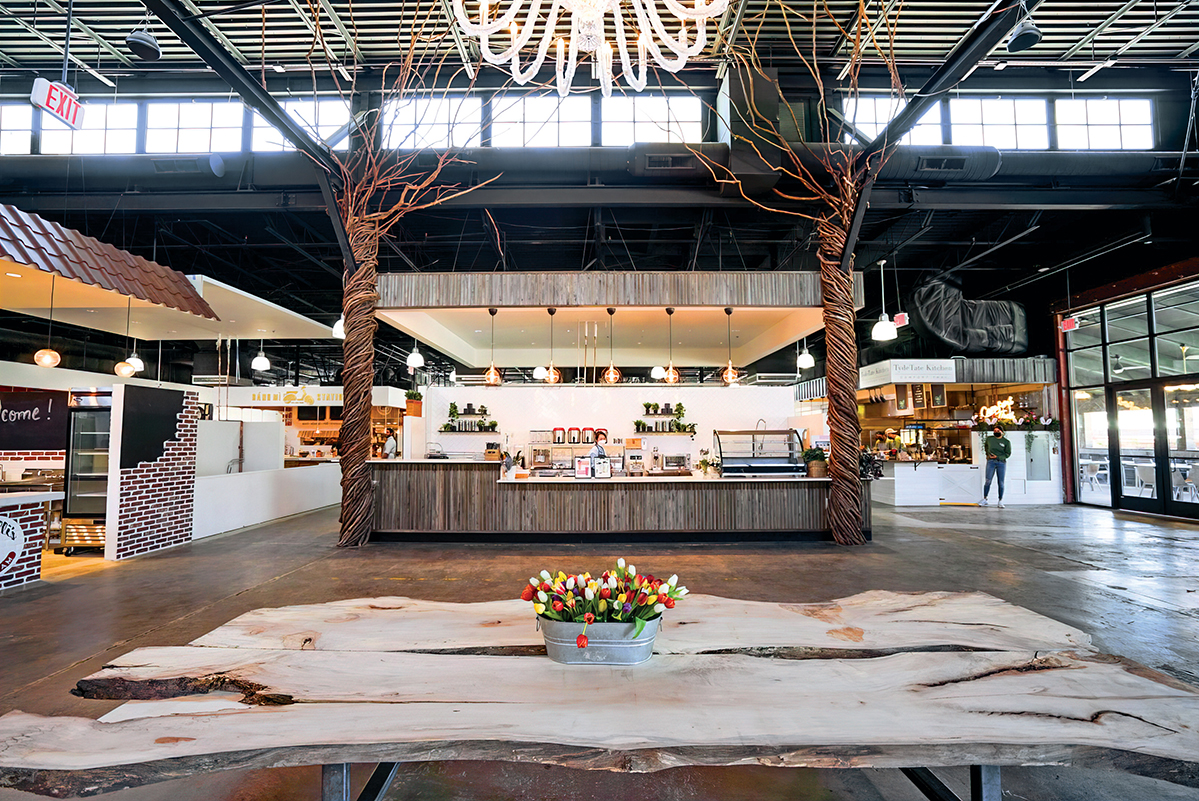 The 22,000-square-foot Chattahoochee Food Works — a collaboration between Robert Montwaid, creator of Gansevoort Market in New York, and celebrity chef Andrew Zimmern — features some of the best of the city's culinary scene. Located at the center of The Works, an adaptive mixed-use development with retail, office, residential and green space on Atlanta's Upper Westside, the food hall houses a full-service bar and 31 culinary tenants including Cubanos ATL, Báhn Mì Station, Graffiti Breakfast, Delilah's Everday Soul, Selvasana and more.
Ponce City Market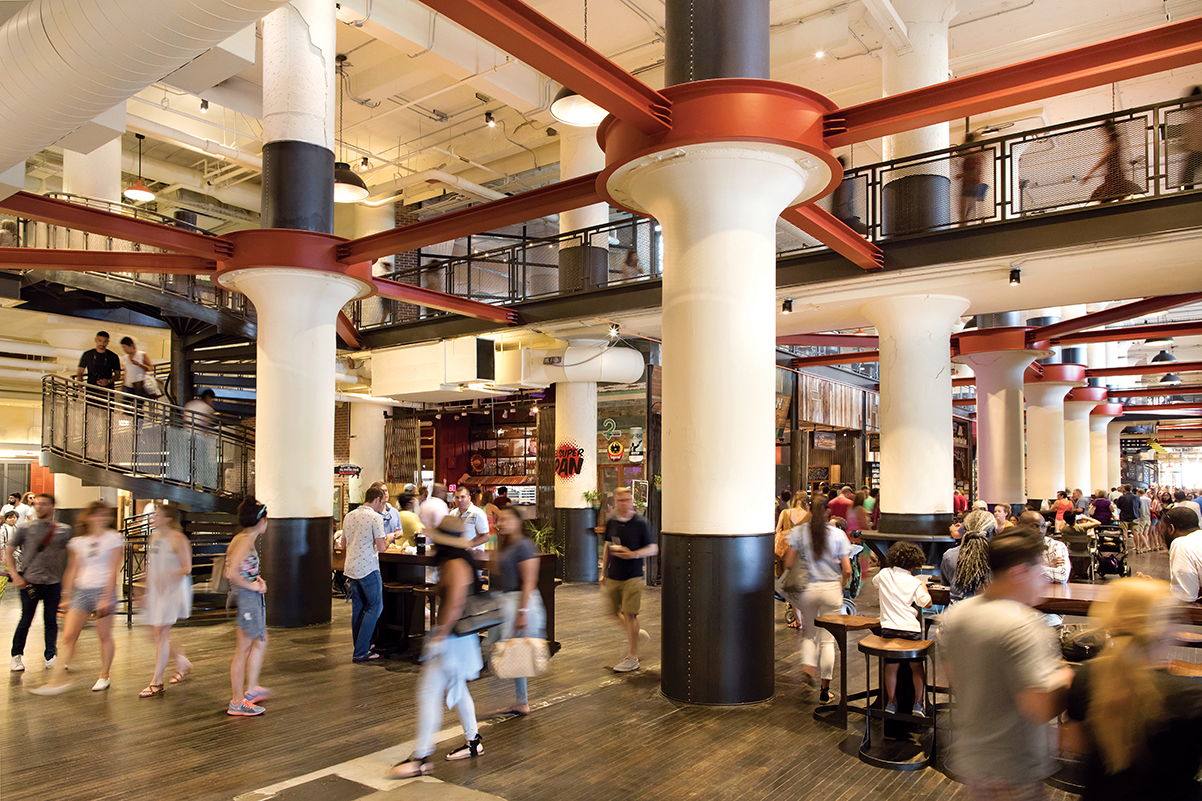 This historic, mixed-use landmark, Ponce City Market, on the Atlanta BeltLine Eastside Trail debuts a 5,000-square-foot Central Food Hall expansion this fall with six new food concepts and retail shops including Nani's Rotisserie Chicken (from the Chai Pani Restaurant Group), a third location of VIỆTVANA Phở Noodle House and JJ's Flower Shop. In June, Sweetgreen, serving healthy seasonal salads, bowls and more, opened its first Atlanta location at Ponce City Market next to Soulcycle.
The Krog District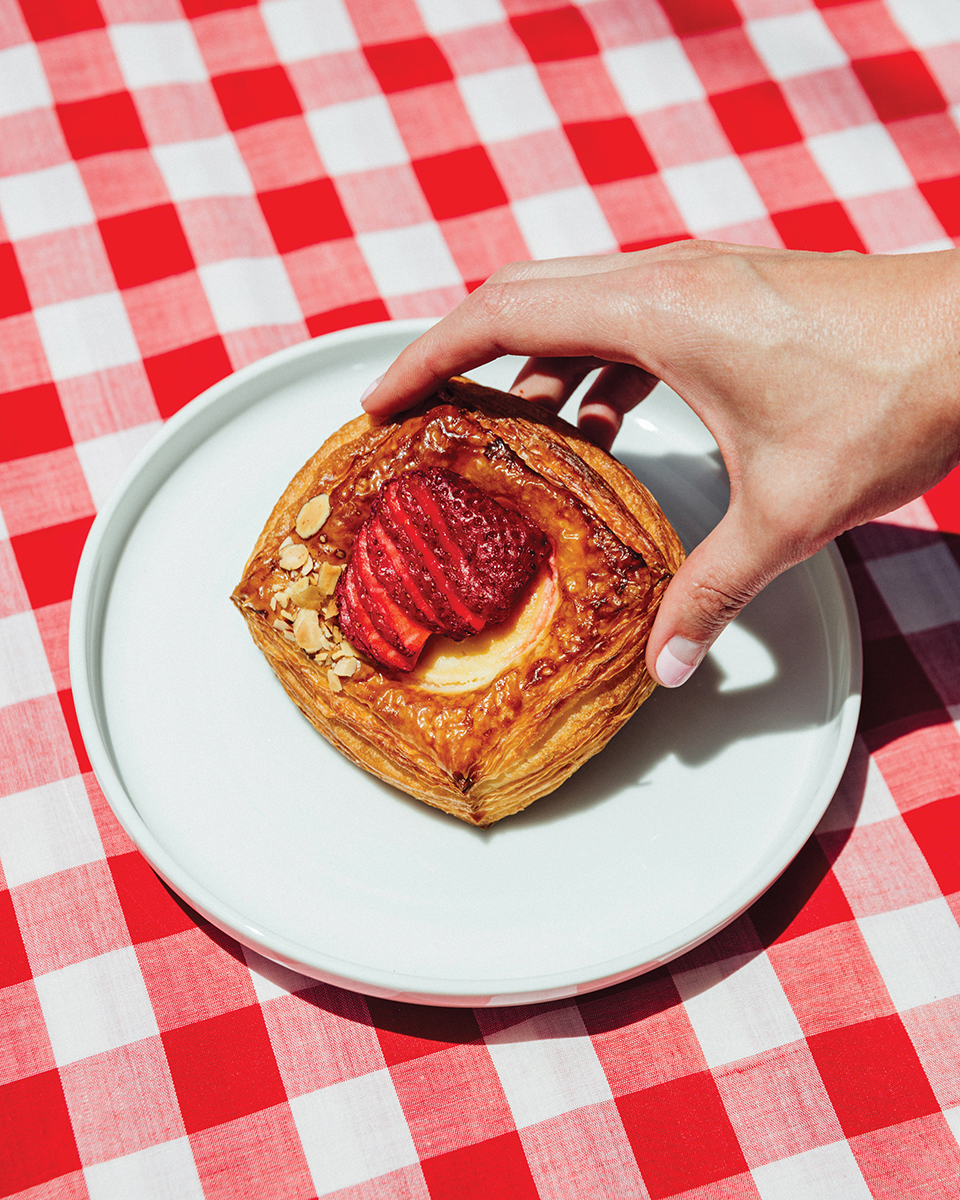 The Krog District, previously known as Krog Street Market, is a redevelopment and adaptive re-use project located in the former Atlanta Stove Works factory in Inman Park. The area boasts a curated mix of dining, shopping and service businesses. Guests can funnel into the district via the adjacent Atlanta BeltLine Eastside Trail to experience a variety of dining options such as burgers and cheesesteaks at Fred's Meat & Bread; flavorful, authentic Szechuan fare at Gu's Dumplings; fresh-baked pastries at The Little Tart Bake Shop; and eclectic Latin American cuisine at Bar Mercado.
Sweet Auburn Curb Market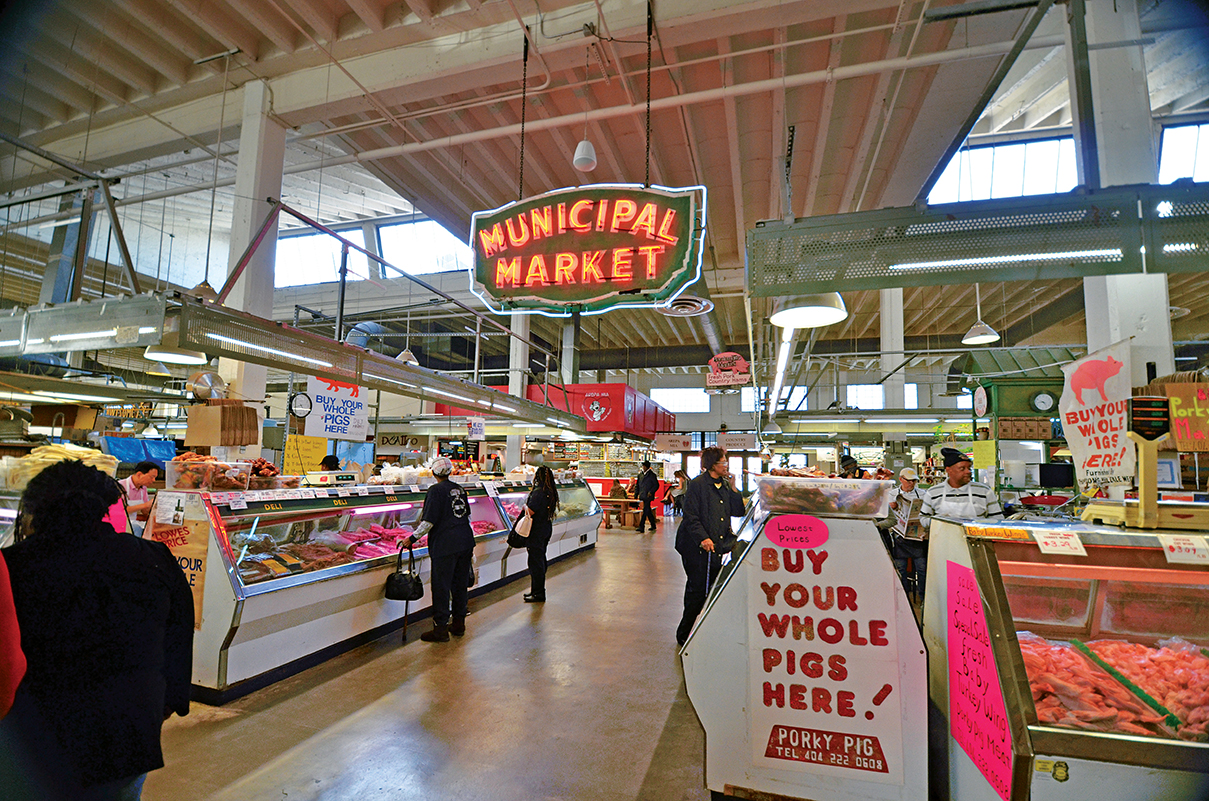 What started as a large open-air market following the Great Atlanta Fire of 1917, Sweet Auburn Curb Market, also known as the Municipal Market, continues to thrive in the city's historic Sweet Auburn District. It has been ranked among the best food markets in the world by USA Today and is home to 28 independently owned businesses including fresh produce, meat and seafood vendors, retailers and eateries such as Sweet Auburn BBQ, Miss D's Pralines and Vieux Carre Bistro.
Local Markets
Westview Corner Grocery
Specializing in quality local, natural and organic products, Westview Corner Grocery has been serving Atlanta's Westview community since 2018. Product categories range from traditional groceries and personal care items to ice cream and gelato, pet items and a large selection of wine and craft beer. The Corner at Westview Corner Grocery serves fresh-brewed coffee, espresso-based drinks, pastries, acai bowls and more. Both the market and The Corner are open seven days a week.
Jd's Summerhill Variety Deli
There's something for everyone at Jd's Summerhill Variety Deli. Located south of Downtown in the historic Summerhill neighborhood, this market and eatery offers fresh produce and groceries along with freshly prepared dishes for breakfast, lunch and dinner. Menu highlights include breakfast sandwiches, French toast, chicken wings and fingers, crispy fried catfish, Jamaican jerked chicken and Jd's righteous deluxe burger with fries.
Carver Neighborhood Market
With a commitment to providing quality and affordable local produce and bringing food justice to the community it serves, Carver Neighborhood Market in Southeast Atlanta stocks a range of grocery staples and local products with specials such as its Pick 5 for $19.99 where shoppers can pick any five items from a selection of more than 50 meat and vegetable options. Too busy to prepare a home-cooked meal? Carver Carryout posts two options daily using chef-inspired recipes, local produce and easy cooking for just $14.99.
Little's Food Store
Little's Food Store in Cabbagetown may be a small neighborhood grocery store, but it's big on variety. In addition to the grocery store selling staples, produce, fresh H&F bread, pastries, beer and wine, the in-store grill serves up made-to-order sliders and store-ground burgers, hot dogs, sandwiches and sides. Little's is open daily starting at 10 a.m.
Discover More
Get to know Atlanta, and discover the best things to do around the city.