Atlanta Restaurants Open on Thanksgiving for Dine-in and Takeout
Published October 28, 2022
Last Updated November 17, 2022
Sit back and enjoy Thanksgiving – and let one of Atlanta's favorite restaurants do the cooking. That will help you save up energy for shopping on Black Friday.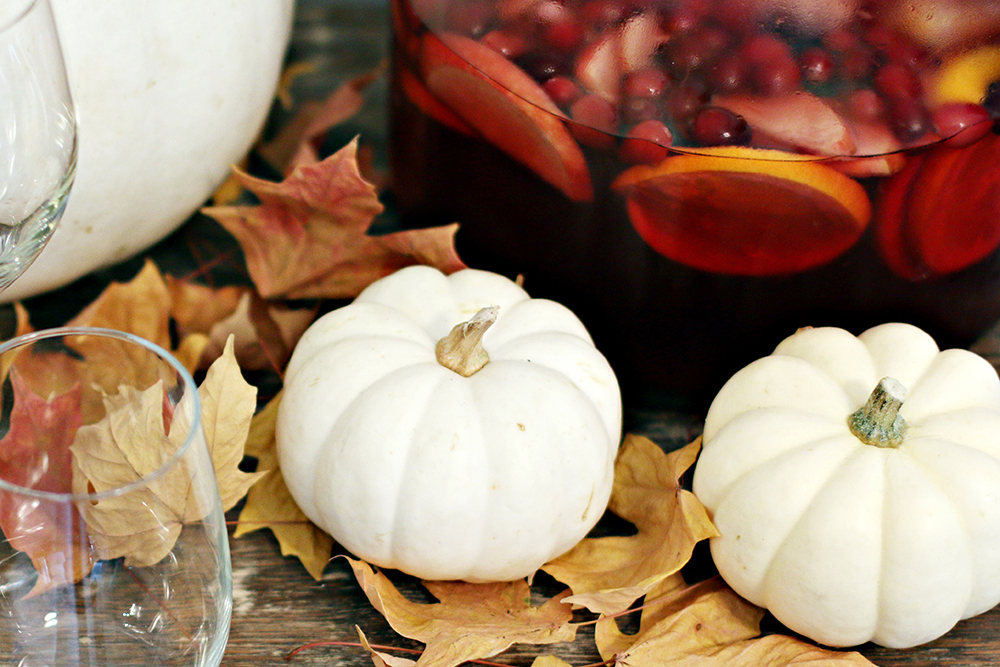 5Church
Both 5Church Midtown and 5Church Buckhead will be open Nov. 24 from 11 a.m. to 8 p.m. serving a Thanksgiving buffet. Buffet highlights include herb-roasted turkey and prime rib carving stations and an array of fresh salads, side dishes and desserts including apple cider doughnuts and chocolate pecan pie bars. The cost is $70 per adult and $20 for children. Make reservations with Open Table.
5Church Midtown offers a Thanksgiving family-style takeout package: dinner for four is $250, dinner for six is $350 and dinner for eight is $450. Packages include slow-roasted turkey and sorghum and brown sugar-glazed ham; sides such as mac and cheese, pecan-glazed green beans and cornbread stuffing; and a choice of one dessert — either chocolate pecan pie or pumpkin cheesecake. Pickup is on Nov. 23, and once the order is placed online, an email will be sent to schedule a pickup time.
Where: 1197 Peachtree St. NE (Midtown) and 3379 Peachtree Road NE (Buckhead)
10th & Piedmont and Gilbert's
Midtown restaurants 10th & Piedmont and Gilbert's (aka G's) invite guests to a traditional Thanksgiving buffet from 11 a.m. to 7 p.m. Among the featured items are a carving station with herb-crusted baked turkey with gravy, honey-roasted ham with a pineapple demi-glaze and bourbon-glazed salmon. These mains are complemented by hot and cold sides and a dessert station. Sides include Caesar salad, creamy garlic mashed potatoes, country cornbread stuffing with gravy and green bean casserole. For dessert: chocolate truffle cake. The cost (excluding beverages, tax and gratuity) is $45 per person and $19 for children ages 5 to 12 years old. Make reservations online.
Where: 991 Piedmont Ave. NE (10th & Piedmont) and 219 Tenth St. NE (Gilbert's)
Atkins Park Restaurant & Bar
Atkins Park Restaurant & Bar in Virginia Highland invites guests to dine in on Big Green Egg-smoked turkey breast with caramelized apple and sage stuffing, braised pork shoulder with roasted root vegetables, green bean casserole with crispy onions and roasted mushrooms and more. Call 404-876-7249 for reservations.
Where: 794 North Highland Ave. NE
Busy Bee Cafe
For parties of up to 12, award-winning Busy Bee Cafe offers all the traditional Southern Thanksgiving delights for your table. Orders can be placed online. Pick a holiday dinner package with the choice of a roasted chicken, oven roasted turkey or Cajun fried turkey, and enjoy with sides such as turkey gravy, cranberry sauce and cornbread muffins. Chicken, seafood, pork and beef options are available. Top off your order with a sweet potato pie and sweet tea. Busy Bee offers pickup and delivery on the date and time that best works for you.
Where: 810 Martin Luther King Jr. Dr. SW
Castellucci Hospitality Group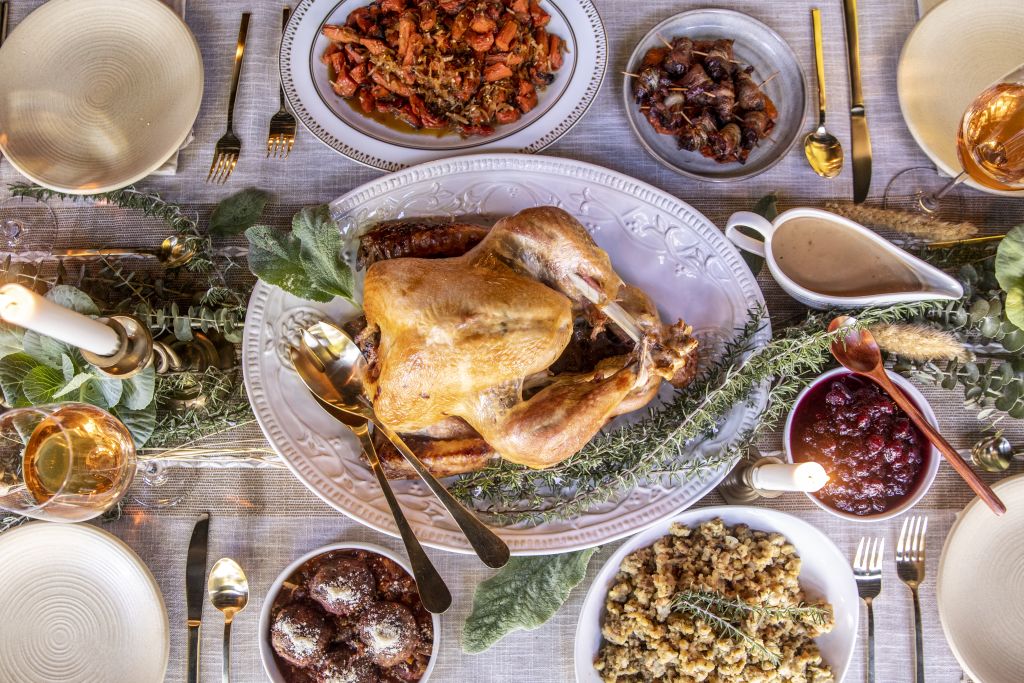 Bringing people together over the holidays and ensuring no one stresses over having the perfect turkey and the perfect sides, Castellucci Hospitality Group announces its Thanksgiving menu. The restaurant group behind some of Atlanta's favorites, such as Cooks & Soldiers, Iberian Pig, Sugo and Double Zero, offers ordering online. You can pick the turkey, the sides or the whole dinner package. Don't forget the dessert. Choose pumpkin or Dutch apple pie. Add some Parker House rolls and a few bottles of Mas Asi family wine, and the party is good to go.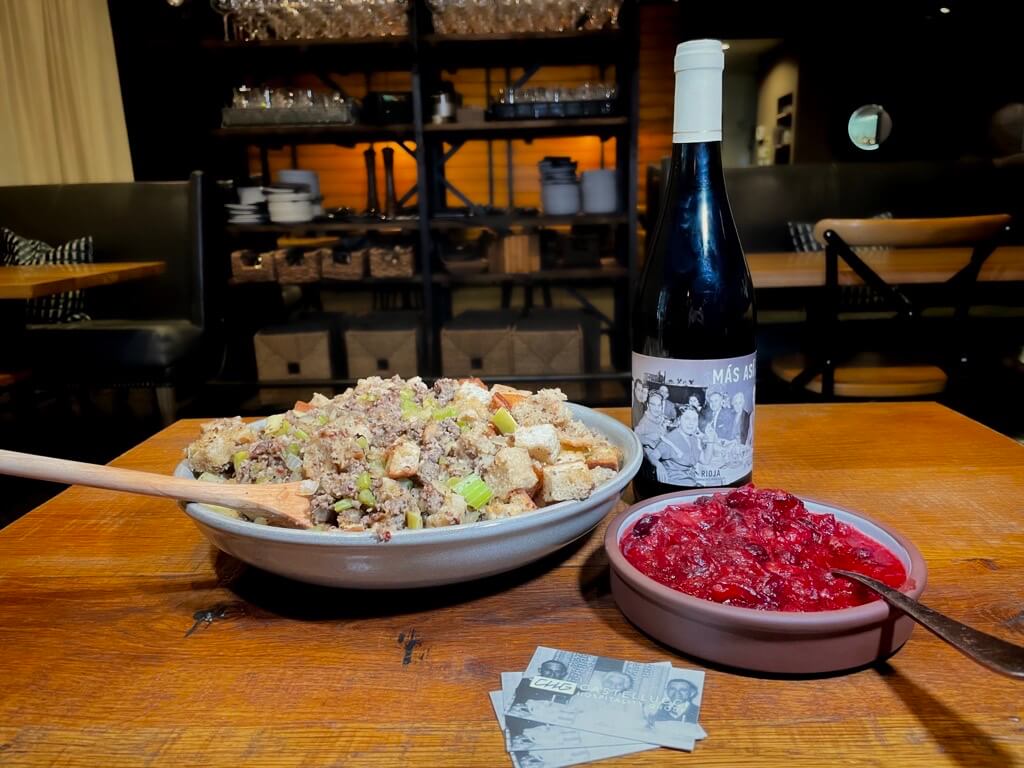 Pick-up will be available on Nov. 23 from 10 a.m. to 4 p.m. at any of these locations: The Iberian Pig Buckhead, Double Zero and Sugo.
Where: 3150 Roswell Road NW (Iberian Pig Buckhead); 1577 North Decatur Road (Double Zero); and 10305 Medlock Bridge Road (Sugo)
Davio's Northern Italian Steakhouse
Davio's Northern Italian Steakhouse offers dine-in or takeout for Thanksgiving. Thanksgiving dinner at the restaurant, for $85, includes oven roasted Vermont free-range organic turkey, Yukon Gold creamy potatoes, butternut squash, glazed carrots, green beans, herb stuffing, homemade gravy and cranberry apple chutney. Dessert choices, for $15 each, include apple crisp with vanilla ice cream and caramel, sweet potato cheesecake and pecan-praline ice cream and chocolate pecan tart with bourbon-Chantilly cream. Kids' meals, $23, include oven roasted turkey, stuffing, creamy potatoes and gravy. Also available is "tomorrow's turkey sandwich" to go for $15. It includes oven roasted turkey, stuffing, cranberry apple chutney and gravy.
Where: 3500 Peachtree Road NE in Phipps Plaza
Fox Bros. Bar-B-Q
Fox Bros Bar-B-Q will be closed on Thanksgiving Day, but the restaurant is offering meals to go, which can be picked up Nov. 21, 22 and 23. Choices are (1) A holiday package with sliced turkey breast (three pounds) and giblet gravy for four guests. $180; (2) A holiday package with a whole smoked turkey and giblet gravy for eight to 10 guests. $220; (3) A holiday dinner with a whole smoked turkey and a whole smoked ham for eight to 10 guests. $300. All packages include sweet potato casserole with brown sugar and pecans; mac and cheese; green bean casserole; cornbread dressing; mixed green salad with balsamic vinaigrette; choice of Dutch apple pie or chocolate pecan pie
Where: 1238 DeKalb Ave. NE
Hartley Kitchen at Kimpton Shane Hotel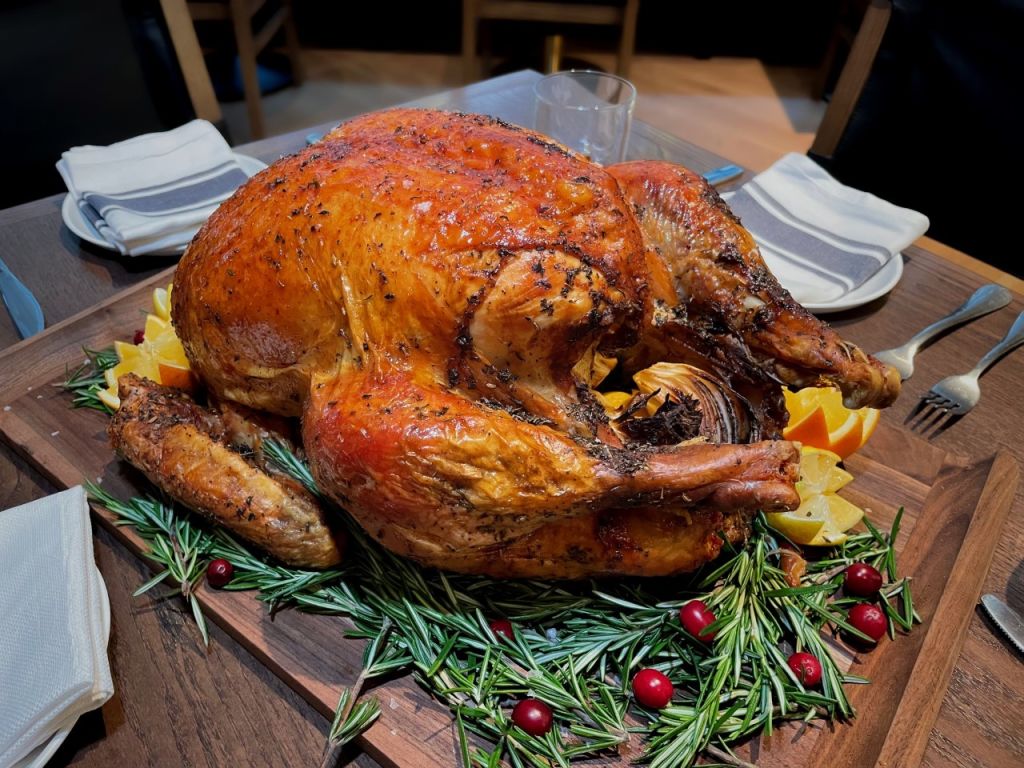 Enjoy a Thanksgiving feast at one of Atlanta's newest dining experiences, Hartley Kitchen. Located in the heart of Midtown at Kimpton Shane Hotel, the traditional American restaurant will offer dishes that embraced the comfort of traditional dishes.
Start Thanksgiving Day the right way with a traditional breakfast served from 7 a.m. to 10 a.m. Then, starting at 11 a.m. a Thanksgiving buffet will be served until 8 p.m., featuring traditional dishes on a different level. Get started with dishes such as classic deviled eggs and mini beef wellington, visit the carving station for traditional proteins like herb roasted turkey and honey glazed ham, and pair it with the delicious traditional sides that will include zucchini and yellow squash casserole, sage cornbread and cranberry dressing, winter spiced sweet potato casserole and more.
The buffet is $105 for adults, $30 for kids under 12, and free for kids 6 and under. Make your reservations online.
Where: 1340 W. Peachtree St. NW
HOBNOB Neighborhood Tavern
HOBNOB Neighborhood Tavern is sticking to tradition with its three-course Thanksgiving dinner served from 11:30 a.m. to 6:30 p.m. The dinner is $45 per person, and a kids' plate for children 12 and younger is $17.95 (does not include tax and gratuity). Reservations can be made at HOBNOB locations — Brookhaven, Dunwoody and Atlantic Station.
Where: 245 Eighteenth St. (Atlantic Station); 804 Town Blvd. (Brookhaven); 1221 Ashford Crossing (Dunwoody)
Humble Pie's Thanksgiving Pie Sale
Humble Pie plans a Thanksgiving pie sale this year. Pre-orders are being accepted through midnight on Nov. 20, and pickup will be on Nov. 23 between noon and 6 p.m. at sister restaurant Juniper Cafe (2260 Marietta Blvd. NW ). Pies offered are pumpkin pie – brown butter crust, pumpkin filling, roasted white chocolate whip, $35; almond cranberry clafoutis pie – orange Chantilly with a rosemary accent, $40; and bourbon pecan pie – brown sugar pate sucree, maple Chantilly, $40.
Where: 2260 Marietta Blvd. NW (Juniper Cafe for pickup)

ᐧ
Lazy Betty
Lazy Betty is offering Thanksgiving meals that feed up to four people (with leftovers). Priced at $250, the meals can be ordered and picked up on Nov. 23 between 2 and 6 p.m. The menu includes: crown roasted turkey breast (12-16 lb.), stuffed turkey leg roulade (two each), pomme puree (one quart); green bean casserole (two quarts); sweet potato casserole (two quarts); cranberry relish (one pint); gravy (one quart); house-made brioche rolls (one per guest); dressing (two quarts); and pumpkin cheesecake.
Where: 1530 DeKalb Ave. NE
Revival
Revival is selling Thanksgiving sides starting Nov. 7 for pickup on Nov. 23 from 4 to 7:30 p.m. Among the featured sides are collard greens, cornbread dressing, green bean casserole, honey-molasses carrots and roasted garlic mashed potatoes. The full list of sides can be viewed and orders may be placed on Revival's website under the online ordering tab beginning Nov. 7.
Where: 129 Church St. (Decatur)
South City Kitchen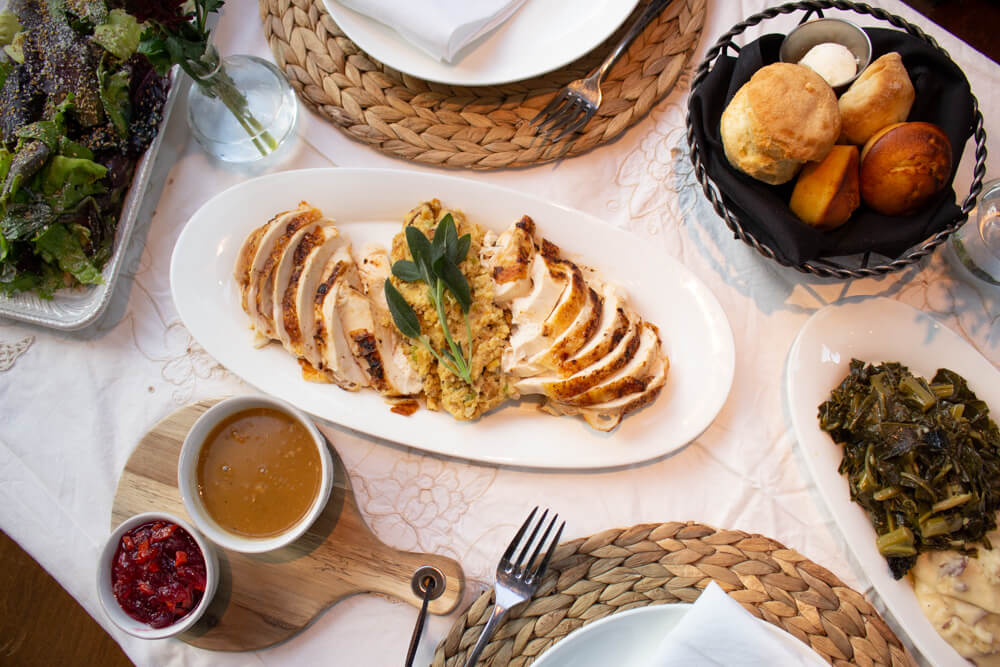 Thanksgiving takeout dinner for two will be available at all South City Kitchen locations. Orders can be placed online via Open Table with pickup times available on Thanksgiving Day. The menu includes traditional dishes such as buttermilk biscuits, oven roasted turkey breast with giblet gravy, cranberry sauce and Southern collard greens.
On Thanksgiving Day, South City Kitchen Midtown, Buckhead and Alpharetta, will also be open for dine-in, offering a prix-fixe menu from 11 a.m. to 7 p.m. Reservations can be made online or by phone.
Where: 3350 Peachtree Road NE Suite 175 (Buckhead) and 1144 Crescent Ave. NE (Midtown)
Southern Belle
Get the holiday started with Southern Belle, which will be hosting a pre-Thanksgiving Travel in a Glass wine class on Nov. 16 from 6:30 to 7:30 p.m. The class will include tastes and discussions of six wines perfect for pairing with the Thanksgiving meal. Chef Joey Ward and his team will provide small bites that pair with the wines. Tickets are $82 per person including service.
Where: 1043 Ponce de Leon Ave. NE
Wood's Chapel BBQ
Wood's Chapel BBQ is serving Thanksgiving to-go. The a la carte menu includes a whole smoked turkey with gravy for $95 and a smoked turkey breast for $65. Wood's Chapel also is offering a dinner for four ($215) and a dinner for eight ($395) with all the fixings for a traditional Thanksgiving dinner at home. Additional sides and desserts also are available for purchase. View the full menu and place orders online by 5 p.m. on Nov. 14 for pickup on Nov. 23 between 12 and 5 p.m.
Where: 85 Georgia Ave. SE
Be sure to take a peek at our Thanksgiving page for more things to do before or after you dine.
Discover More
Get to know Atlanta, and discover the best things to do around the city.