Celebrate Day of the Dead in Atlanta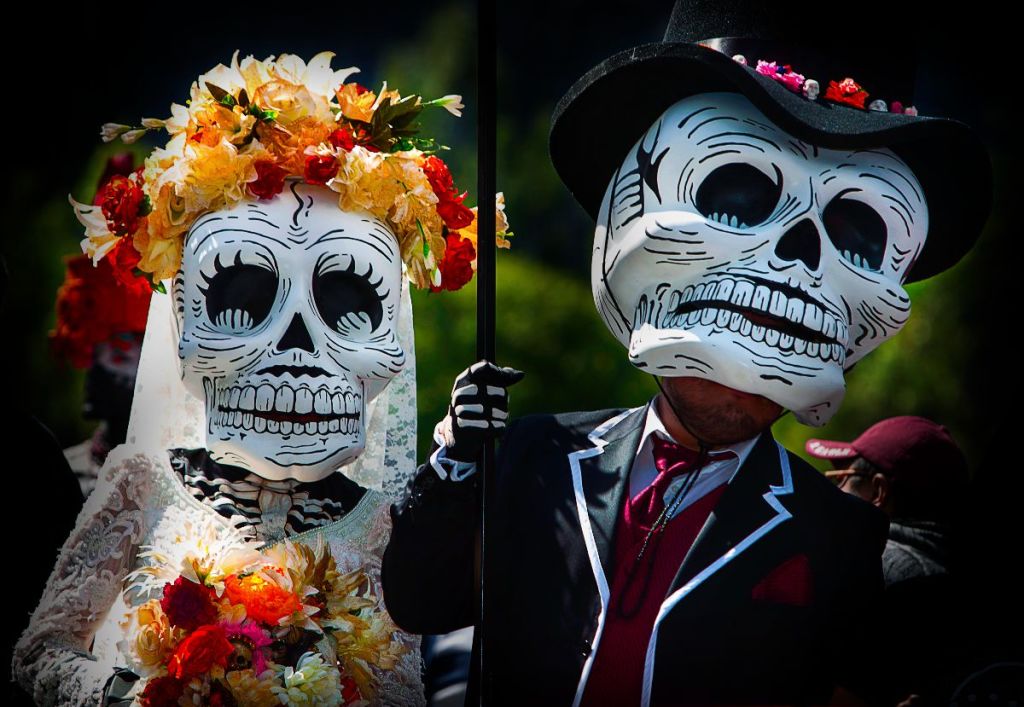 Day of the Dead is one of Mexico's largest celebrations honoring the life of those who have passed away. It's an ancient Aztec custom that celebrates life where dead ancestors are the guests of honor. It's like a joyful family reunion.
The Día de Muertos celebrations include music, colorful calaveras and calacas, sugar skulls, flowers and all the things that remind families of their ancestors. Vibrant altars are placed, folkloric dances are danced and traditional foods like "pan de muerto" are shared.
Despite being a Mexican tradition, the celebration takes place all over Latin America and the United States. Atlanta's diverse communities share the tradition with friends and neighbors as an important piece of culture.
Here you will find many opportunities to partake in the festivities.
Day of the Dead at Oakland Cemetery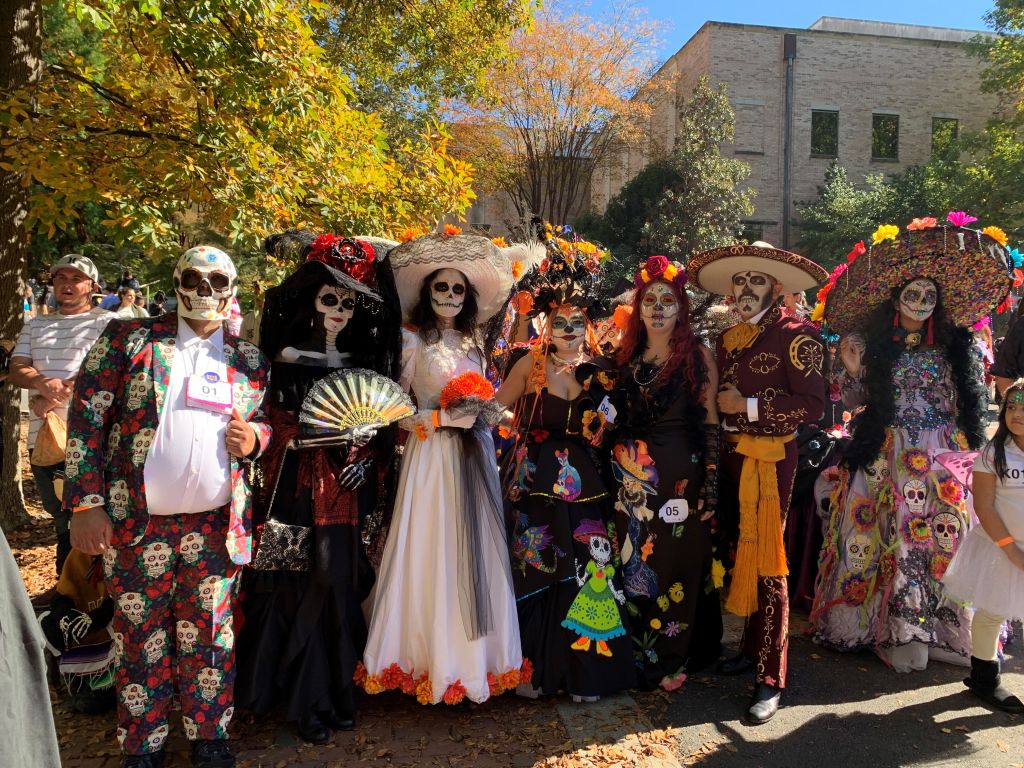 The traditional Day of the Dead festival hosted by the Consulate General of Mexico and the Institute of Mexican Culture will take place at the iconic Oakland Cemetery on Nov. 6. Visitors of all ages will learn about and experience a Day of the Dead festival through traditional activities such as folkloric dances, crafts, food and altars honoring lost family and friends. Dress up for the occasion and participate in the Catrinas and Catrines contest for adults and kids. Registration will take place on the day of the festival.
When: Nov. 6, Noon to 5 p.m.
Where: Oakland Cemetery
Día de Muertos en Palo Santo
In honor of Día de Muertos, Casa Lumbre Spirits and Palo Santo will be hosting a cocktail pairing, private 5-course family-style dinner. The feast will be prepared by Mexican-born Chef Santiago Gómez alongside guest Chef Karla Hoyos from "TACOTOMIA" in Miami. Tickets must be bought in advance for the limited-seating VIP experience, which is sure to transport guests through flavors celebrating in Atlanta one of Mexico's biggest holidays. Tickets must be bought in advance for this
Where: Palo Santo, 955 West Marietta St NW
When: Oct. 29
Día de Muertos Rooftop Party at Azotea Cantina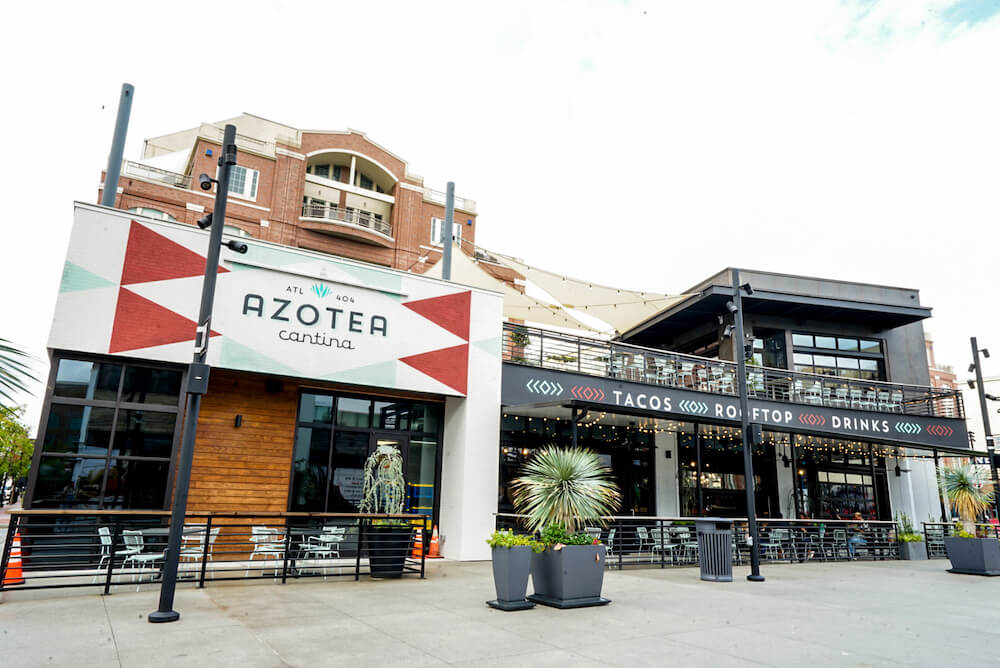 Be welcomed by a giant Catrina to one of Atlanta's upbeat rooftops. Azotea Cantina, located in Atlantic Station, will be hosting a Día de Muertos Rooftop Party with live DJ music, tasty food, drink specials and lots more. Sip on the black margarita properly called El Catrin, choose the hibiscus martini named La Catrina, or go for the Trick or Treat cocktail to stay in the theme. Please note that the rooftop is 21+ only.
Where: Azotea Cantina, 245 18th Street NW
When: Oct. 29 starting at 6 p.m.
Disney and Pixar's Coco in Concert
As part of the Atlanta Symphony Orchestra's Movies in Concert series and in celebration of the Day of the Dead, Coco in Concert will be filling up the Atlanta Symphony Hall with tunes of cultural celebration at the end of October. Performances will take place on Saturday, Oct. 29, at 7 p.m. and Sunday, Oct. 30, at 3 p.m. featuring the full film displayed on a 40-foot screen above the stage as the soundtrack is played live by the Atlanta Symphony Orchestra. The dialogue will be in English with Spanish subtitles. Tickets can be purchased online.
When: Oct. 29 at 7 p.m. and Oct. 30 at 3 p.m.
Where: Atlanta Symphony Hall
The Woodruff Arts Center
The Atlanta Symphony Orchestra will be hosting a weekend of fun, music and culture for the family. The free festival will include live music, Ballet Folklorico performances, altar exhibitions and more. Traditional Mexican food will be available for purchase from local food trucks, and activities such as Mexican games will offer entertainment for the whole family. The event is open to the public.
When: Oct. 29 and 30
Where: 1280 Peachtree St. NE.
Haints & Saints/Day of the Dead Parade Decatur
Placita Latina, in collaboration with Decatur's beloved Halloween-themed parade: "Haints and Saints," will host a colorful parade to celebrate Day of the Dead. Starting at the iconic Decatur Cemetery and ending at Decatur Square, the parade will feature important elements of the Día de Muertos celebration, including a giant Catrina, puppets, and music.
When: Oct. 30, 6 to 8 p.m.
Where: Decatur Square
Día de Muertos Fest: Immersive Cultural Experience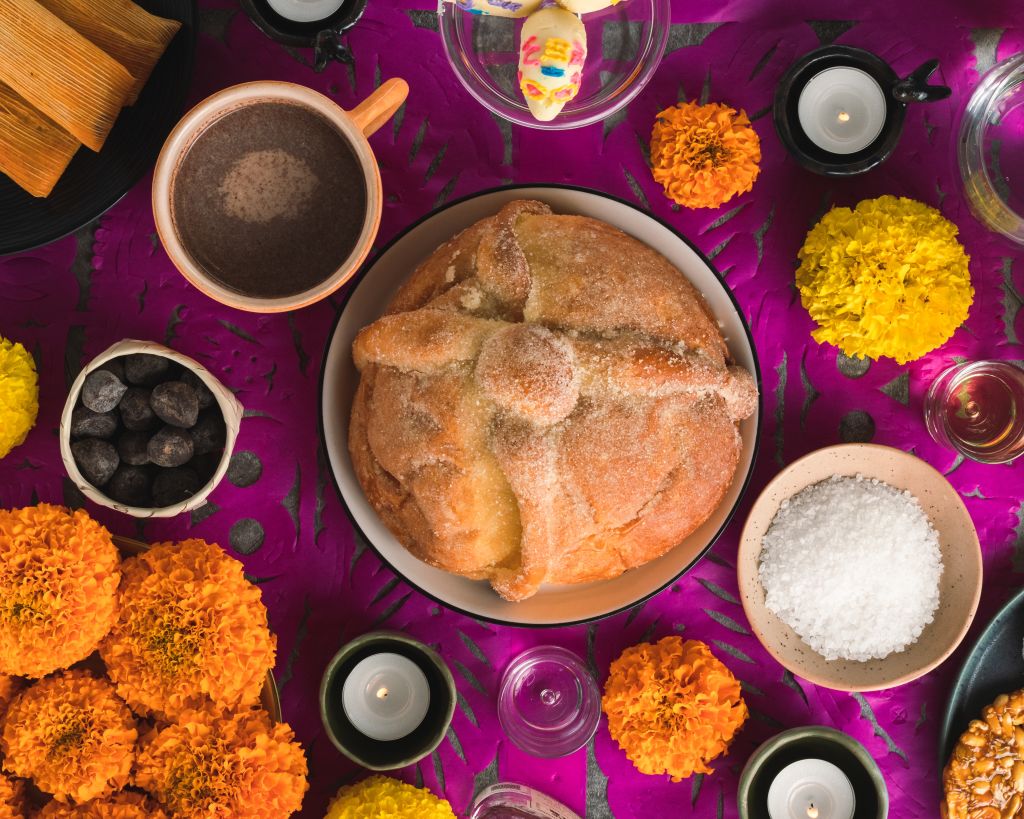 When the passageway between the living and dead opens, Plaza Las Americas hosts a cultural celebration to become the portal for souls to commune with their loved ones. Throughout the four days, attendees can celebrate and remember the lives of those who have passed. The festivities include a light show and video experience that transports you into the colorful land of the dead. Displays of larger-than-life skulls will make the perfect picture opportunity while activities like the Calaveras Literarias Workshop (poetry writing workshop) offer a chance to explore the culture of the Day of the Dead celebration in the most authentic way. Check out the schedule for all the different offerings and events each day.
When: Oct. 30 – Nov. 2
Where: Plaza Las Americas, 733 Pleasant Hill Road. Lilburn
Third Annual Día de Muertos Festival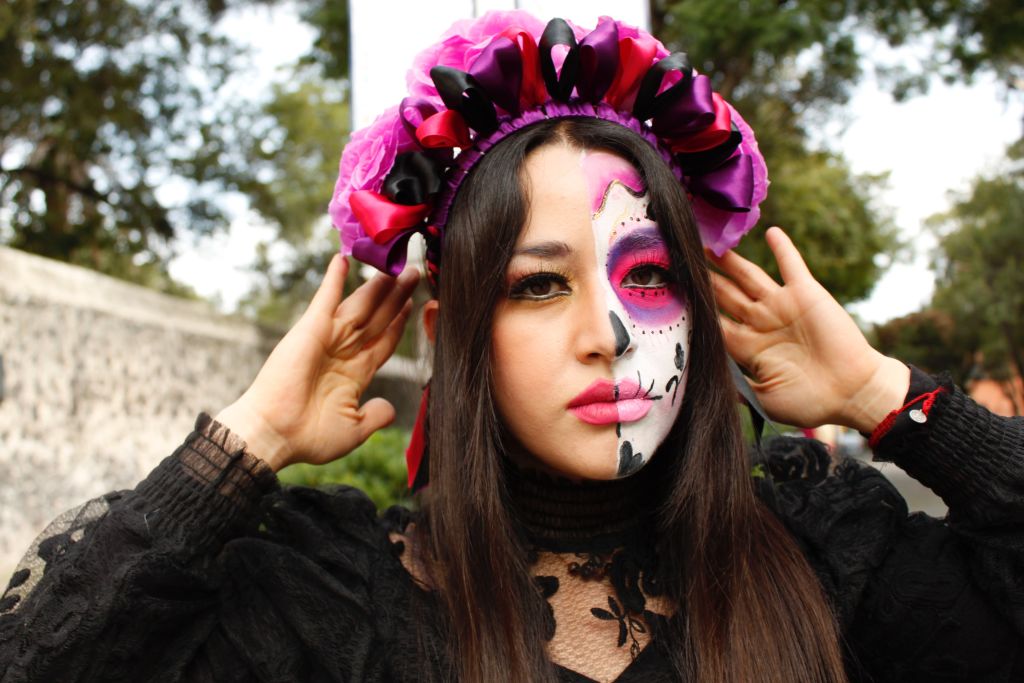 The City of Roswell in partnership with the Consulate General of Mexico will host an afternoon full of fun, community, remembrance and culture at the Roswell City Hall. The Third Annual Día de Muertos Festival will be a vibrant celebration of the Mexican tradition with Aztec dancers, a mariachi band, free candy, sugar skull face painting, a variety of traditional Mexican dishes — such as tamales — and much more. Dress up and participate to win the costume contest or Catrina and Catrin contest, but if dressing up is not your thing, head over for a memorable time at the tequila-tasting experience.
When: Oct. 29, 2-8 p.m.
Where: 38 Hill St. Roswell
Vivan los Muertos
Casi Cielo invites you to dine with the afterlife. Dress up, get your face painted and join the big celebration. Reservations are highly encouraged for the Día de los Muertos celebration in Sandy Springs. The evening will include a live DJ, Mexican street food, and lots of specialty cocktails crafted just for the occasion.
Where: Casi Cielo, 6125 Roswell Rd. Ste. 200
When: Oct. 30
Celebrate Día de Muertos throughout Atlanta. Check out our calendar of events and stay up to date on opportunities to live and learn the traditions.
Discover More
Get to know Atlanta, and discover the best things to do around the city.