Pet-Friendly Things To Do in Atlanta
Published July 28, 2022
Last Updated August 23, 2022
Atlanta is known as a dog-friendly destination. With more and more people traveling with pets or owning pets, we have unleashed our top eight best dog parks and patios to discover around Atlanta.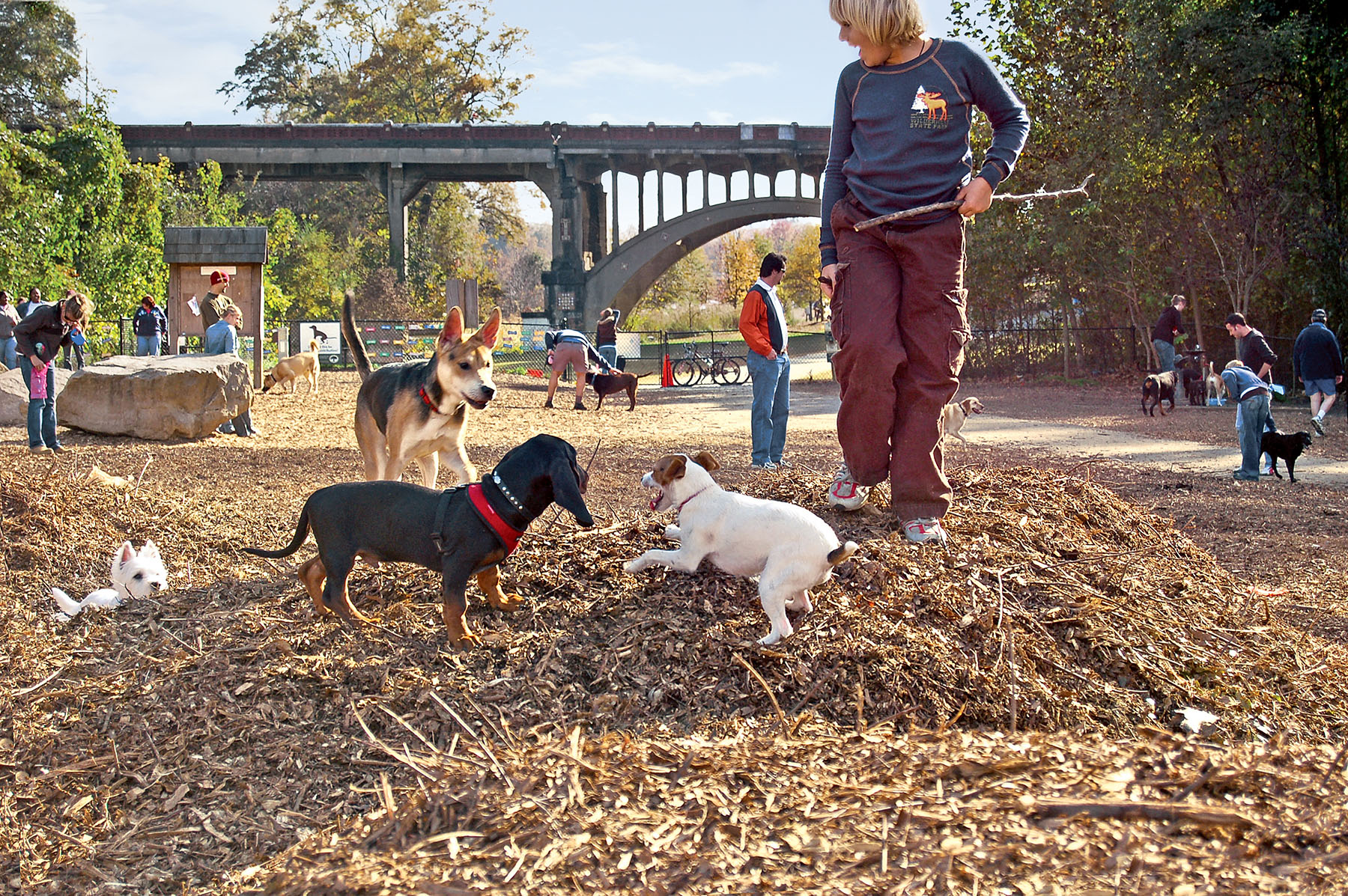 Dog Parks
Atlantic Station Dog Park
Is your pooch looking for a place to run around and enjoy the weather? Fortunately, the Atlantic Station Dog Park is free, off-leash and suitable for dogs of all sizes. Its small footprint allows for a more relaxing and intimate environment for you and your pooch.
Fetch Park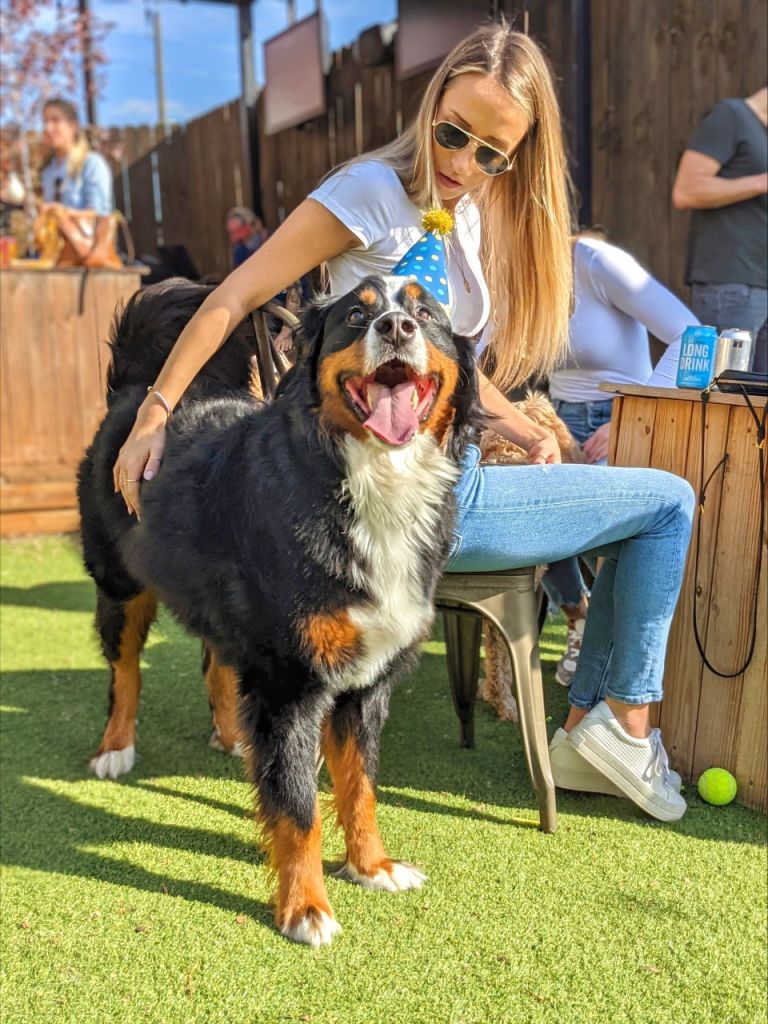 Located in Atlanta's Old Fourth Ward, Fetch Park is where owners can hang out with their furry friend while enjoying an adult beverage. Fetch Park redefines the traditional concept of a dog park by introducing the perfect combination of a park and bar, all in one. Although Fetch Park offers membership opportunities, it's free for humans to enjoy and no dog is required to enter.
Freedom Barkway
Freedom Barkway's new and improved park is officially open to the community thanks to the help from the city of Atlanta Department of Parks and Recreation. It's the perfect place and time to bond with your dog, meet new friends and enjoy the outdoors. Freedom Barkway's substantial grant from Park Pride means further improvements with new drinking fountains, lighting, shade structures, trees and plants.
Piedmont Park Dog Park
Recognized as one of Atlanta's best dog parks, Piedmont Park Dog Park offers off-leash areas for nearly one million dogs each year. It features three acres for dogs to run around, separate enclosures for large and small dogs, benches, shaded areas, dog water spickets and restrooms for owners. On the weekends, the park even offers concessions from King of Pops with Dog Popsicles.
Pet-Friendly Patios
Joy Cafe
Seeking some Southern comfort food? Joy Cafe is a locally run spot right along the Atlanta Beltline that consistently ranks among the best restaurants in the city, not to mention the entire Southeast. Serving Southern-inspired cuisine with sandwiches, salads and weekend brunch, Joy Cafe is a perfect place to bring your dog.
Ladybird Grove & Mess Hall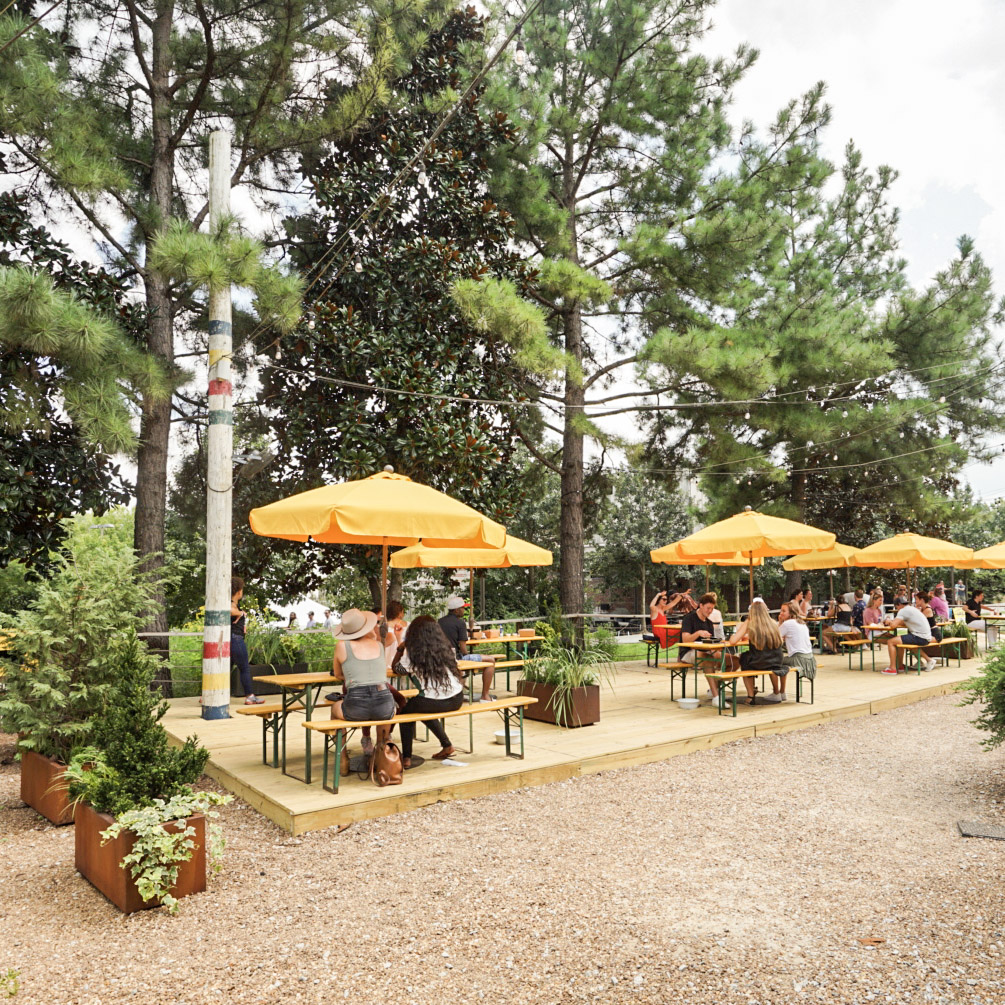 Located in Atlanta's historic Old Fourth Ward along the Beltline's Eastside Trail at mile marker 9.25, Ladybird Grove & Mess Hall is an outdoor-oriented bar and restaurant that offers an elevated campfire cuisine for lunch, dinner and weekend brunch. Ladybird Grove & Mess Hall focuses on shareable dishes that rotate depending on local availability and beverages that feature craft cocktails, wine and local beer. Dogs are welcome.
Little Bear
Where namesake proprietor and Great Pyrenees mountain dog Fernando L. Bear can sometimes be found greeting guests on the patio, Little Bear is a cozy, brick-lined eatery featuring a rotating menu with international dishes and beverages. Be sure to pick up a pack of Big Daddy Biscuits "Cub Club Forever" cookies for a special treat to take back home.
Muchacho
This "super fast, super casual" hangout may be just what you're looking for for you and your pup. Muchacho is a casual, airy spot with an outdoor terrace, perfect for your pup to relax while you enjoy one of the delicious menu items. Known for tacos, Muchacho also serves breakfast, grain bowls and cocktail beverages.
For all kinds of things to do in Atlanta, check our calendar of events.
Discover More
Get to know Atlanta, and discover the best things to do around the city.