The Best Things To Do in Atlanta's Top Parks
Published October 7, 2021
Last Updated February 7, 2023
Beyond the green space, Atlanta parks are filled with numerous activities that might surprise first-time visitors. To help ensure that you get the most out of a visit to Atlanta, we've sorted some highlights for each of the city's best-known parks.
Enjoy city and nature at Piedmont Park
Throughout the 211 acres of Piedmont Park, there are bocce courts, the Active Oval area with its running track, fields for softball and soccer, and two sand volleyball courts. There are also basketball courts, multiple playgrounds for the kiddos, tons of perfect picnic spots (with grills available on-site), a dog park for the pups — you name it, Piedmont Park's got it. With all those activities at your disposal, though, you could easily forget the significance (and beauty) of the immense greenery that surrounds it all.
You'll find more than 100 different tree species at Piedmont Park, including some of the oldest of their kind — referred to as champion trees — in the city. The self-sustaining woods on the northern half of the park is where you'll find many of those. While the skyline view reflected in Lake Clara Meer is one of the most visually striking aspects of the park, you'd be remiss to skip exploring its stretches of leafy, towering trees.
Shop the Farmer's Market at Grant Park
Grant Park is converted into a bustling public market every Sunday from 9 a.m. to 1 p.m. with more than 60 vendors making healthy, local food available to all. Stock up on fruits and veggies from organic farms, buy artisanal breads and baked goods, or grab some ready-to-eat deliciousness — coffee, pasta, pizza, pastries and King of Pops treats are just a few of the tempting options. Grant Park also offers stellar special events, such as the annual Summer Shade Festival.
Peruse an outdoor art museum at Freedom Park
The city's biggest linear park is also its largest outdoor museum. Permanent and temporary installations dot the more than 200 acres of Freedom Park along the paved bike and pedestrian trail. Don't miss the iconic Homage to King, the flawlessly crafted steel profile of Dr. Martin Luther King Jr. at the southwest corner of Boulevard and Moreland Avenue is a bona fide Atlanta art landmark.
Sip cocktails at Atlanta Botanical Garden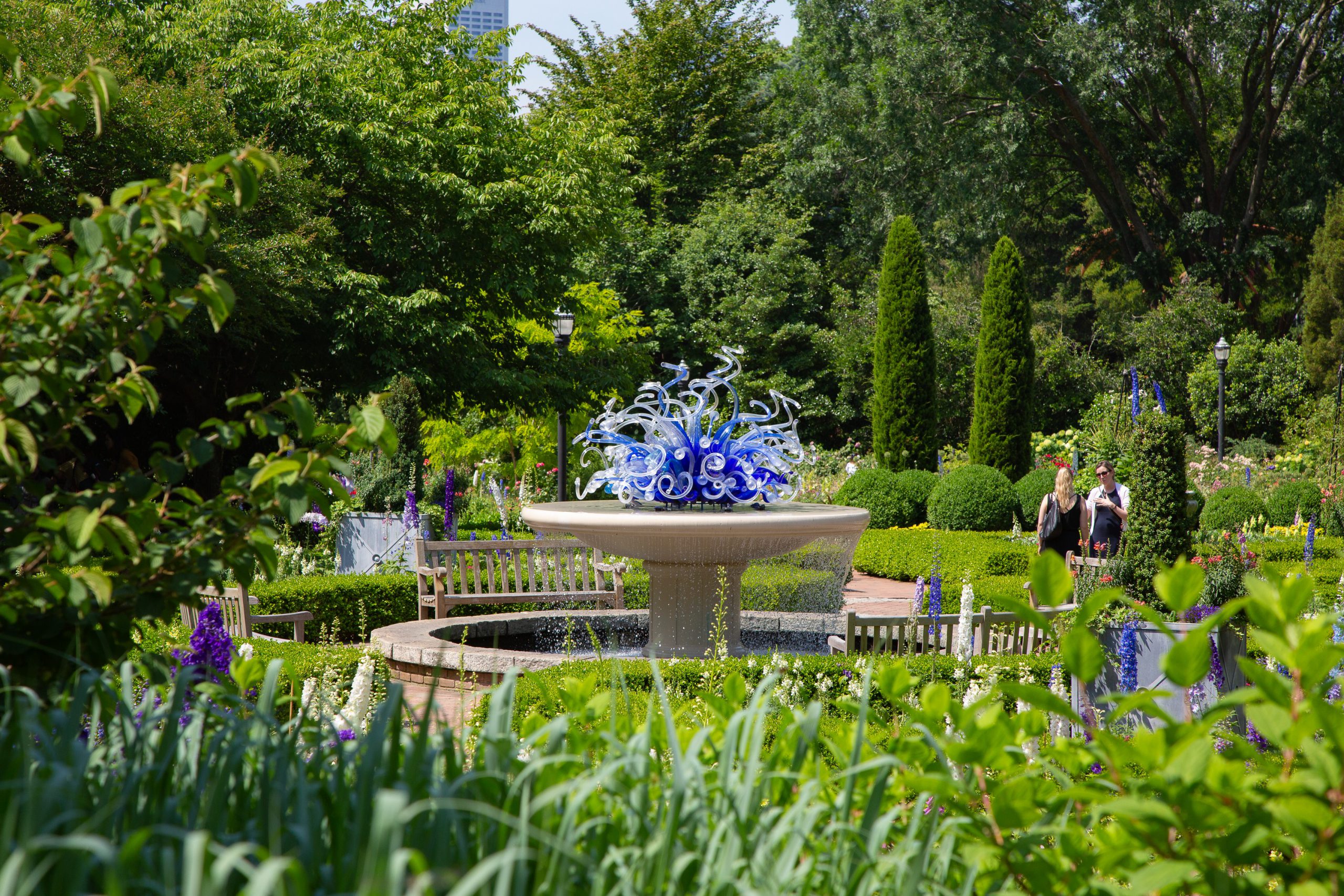 Free for members, Cocktails in the Garden runs from May through late September and offers visitors an unforgettable nighttime nature experience. (It's ticketed for non-members.) The series often is curated around temporary art installations and exhibits, so you can enjoy a specialty cocktail while checking out the latest in the Atlanta Botanical Garden's attractions — and, of course, strolling the garden to marvel at the current blooms. Bonus: Catch a scenic skyline-sunset combo.
Get wowed by skaters at Historic Fourth Ward Park
Christened and funded in part by legendary pro Tony Hawk, the sizable public skate park at the Historic Fourth Ward Park is a hands-down highlight. Watching athletes show off at this concrete wheeled-sport haven is a new pastime for Atlantans. Skaters and BMX bikers test their skills in one large bowl, another medium one and a street course that's dominated by challenging ramps and rails. Hawk is a repeat visitor, too. He has dropped in unannounced to pop an ollie alongside locals.
Experience the classic mountaintop view at Stone Mountain Park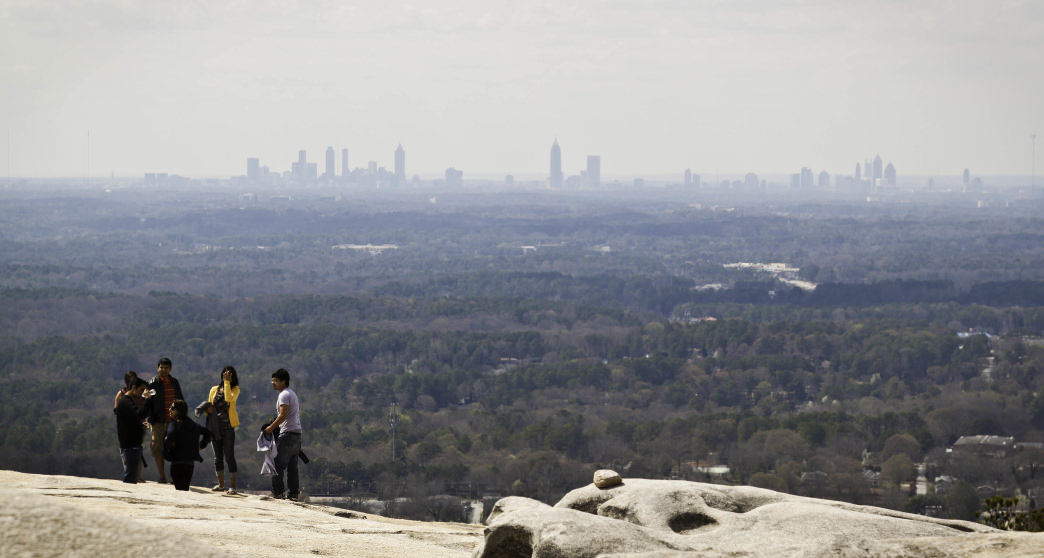 The mainstay Georgia park boasts about 15 miles of trails, but the most iconic path, of course, is the one-mile climb to the top of Stone Mountain. On a clear day, the scene from the vantage point stretches more than 60 miles. At 1,686-feet high, you'll get a jaw-dropping view of both the North Georgia mountains and Downtown Atlanta. The 2.1-mile round trip features swaths of crimson-red succulents, wildflowers and striking stone outcrops. While it does elevate drastically, its short length makes it manageable even for beginners. It's perfect for groups of mixed levels who love to earn their way to gorgeous views. Make the trip at dusk for an especially memorable experience.
Be in the center of it all at Centennial Olympic Park
Celebrating the legacy of the 1996 Summer Olympics held in Atlanta, Centennial Olympic Park is in the heart of downtown Atlanta where it is surrounded by top museums, attractions and hotels. Featuring the iconic Fountain of Rings, where kids love to splash and play in the summer, Centennial Olympic Park hosts many large events, concerts and festivals.
Take in a neighborhood festival at Candler Park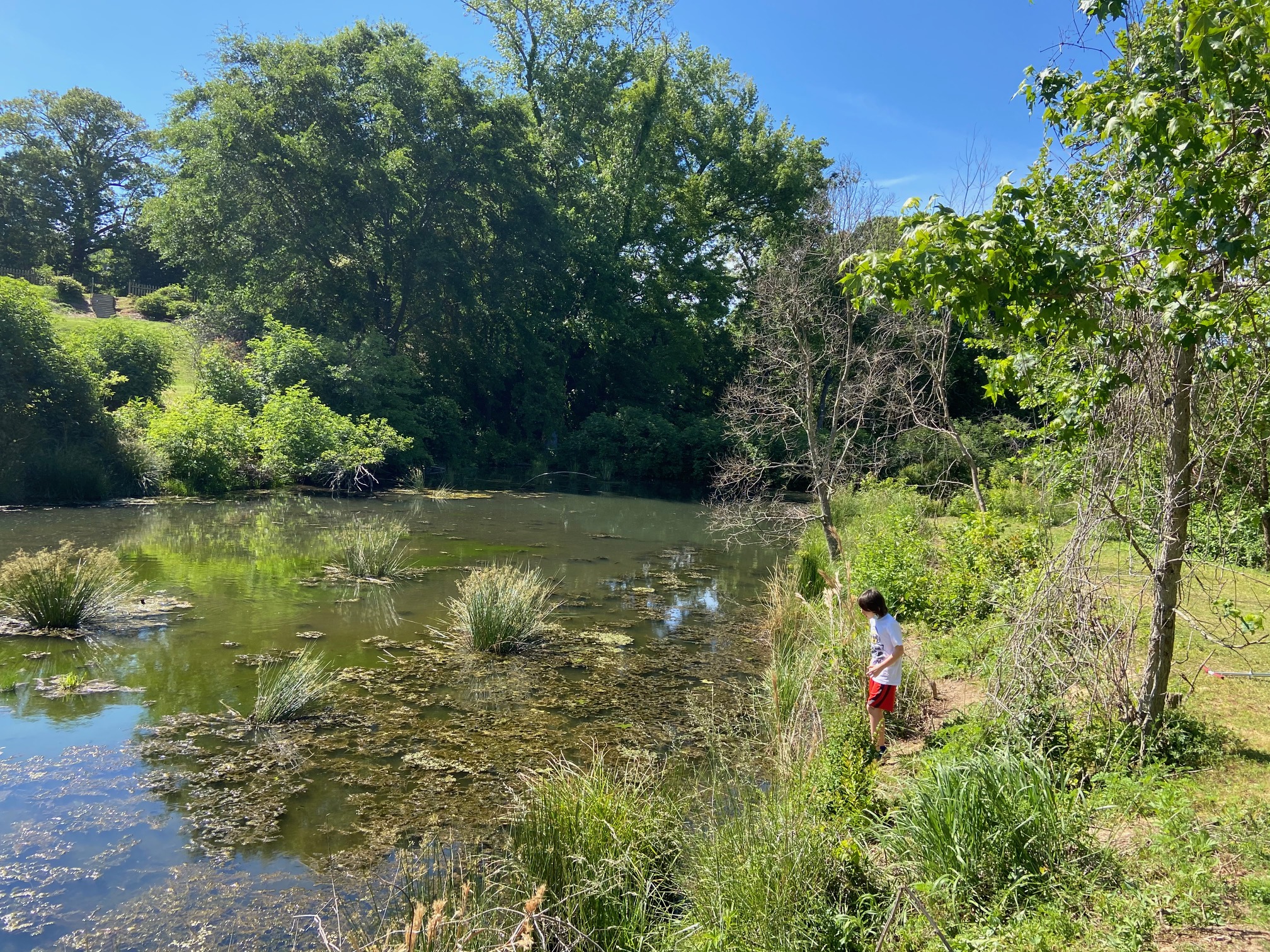 Candler Park is a neighborhood favorite offering lovely green space and wetlands, a shady playground, tennis and basketball courts, large playing fields, a pool and a very laid-back, nine-hole golf course. The park also hosts many popular music and neighborhood festivals, including Fall Fest at Candler Park. Candler Park was established in 1922 when the land was donated by former Atlanta mayor and Coca-Cola magnate Asa Candler.
Enjoy an outdoor concert at Chastain Memorial Park
Located in the heart of Atlanta's Buckhead neighborhood, Chastain Park is an oasis in the city. Tennis courts, playing fields, an amazing playground, horse stables and riding lessons, hiking trails and golf are a few of the amenities available. The centerpiece is the concert amphitheater, which hosts outdoor concerts in an intimate setting where you can bring your own picnic.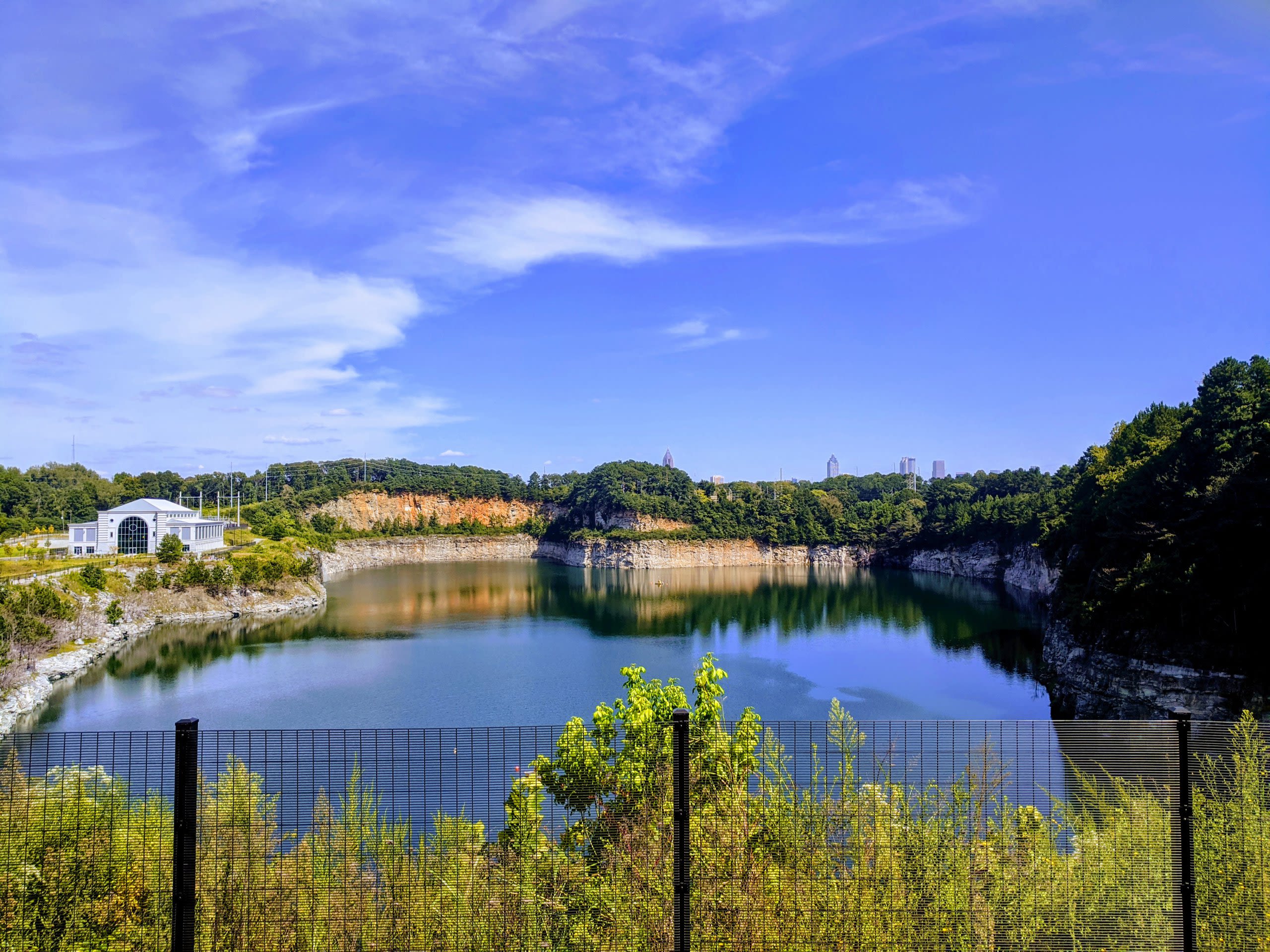 See beautiful skyline views at Westside Park
The new jewel in Atlanta's collection of parks and green spaces is the stunning Westside Park. At approximately 280 acres, it will be Atlanta's largest park, eventually connecting Proctor Creek Greenway, Chattahoochee River Corridor to the Atlanta BeltLine trail. In addition to winding trails, state-of-the-art playgrounds, public art and breathtaking landscaping, the centerpiece is the massive, scenic quarry which holds an incredible 2.4 billion gallons of drinking water. With the city skyline glistening behind the quarry and throughout other scenic lookout points, Westside Park truly defines Atlanta's reputation as the city in a forest.
Discover More
Get to know Atlanta, and discover the best things to do around the city.