Fun Activities And Things to Do at Chattahoochee River National Recreation Area
Published August 6, 2021
Last Updated January 31, 2023
Located in the middle of metro Atlanta, the Chattahoochee River National Recreation Area offers excellent opportunities for kayaking, fishing, rafting, biking, hiking, bird watching and even good old tubing through numerous parks and preserves from Lake Lanier to the city itself. Thanks in part to the Chattahoochee Riverkeeper and other organizations, residents and visitors alike can reap the benefits and continue to help make the Chattahoochee even better for all Atlantans.
Hiking Chattahoochee Trails
You'll find several scenic trail systems to explore in the recreation area. The Palisades Trails are broken up into two sections, east and west. The West Palisades section features easier hikes, with four miles of mostly paved and flat trails. You'll follow Rottenwood Creek with multiple bridge crossings. This section is a good bet for families and trail runners. The East Palisades are more strenuous (and usually less crowded). There's more climbing, but you'll be rewarded with stellar overlooks of the river and a stroll through a tall bamboo forest. In this section, you'll find that more than six miles of unpaved trails intersect at various places allowing for a variety of loop hikes and options. The Cochran Shoals Trail is a 3.5-mile loop that's popular with runners and cyclists as well, but hikers can branch off from the main trail to enjoy the multiple wooded paths that frequently cross creeks and traverse the rim of small valleys.
"Shoot The Hooch" (Tubing)
If you live in Atlanta, you've likely been invited to "shoot the Hooch" with some friends in tubes, kayaks, rafts or other watercraft with a cooler of cold beverages. The Chattahoochee stays cool all year long and is safe to float unless heavy rain dramatically increases the water flow.
Azalea Park near Roswell is a great place to start, and you can rent tubes or kayaks from several outfitters that will also shuttle you back to your car from the takeout.
Fishing the Chattahoochee River
The Chattahoochee is one of the region's top fishing destinations. Because the river's water comes from deep reservoirs, it stays cold enough to support naturally reproducing trout. This makes the Hooch one of three trout rivers in the world that runs through a city with more than a million people. Whether you're partial to fly fishing or using traditional bait, you can enjoy endless hours on the river (just make sure you have a valid Georgia fishing license).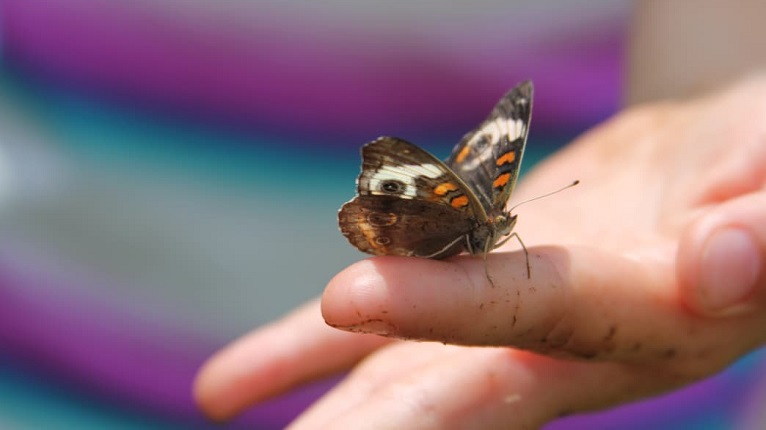 Things to Do at Chattahoochee River National Recreation Area
If you're looking for a nature experience that the whole family will love, the Chattahoochee Nature Center offers lots of exhibits and outdoor-wetland trails to explore the ecology of the Chattahoochee River and teach your family members a little more about conservation and the biodiversity of the area. The CRNRA is also a meeting place where Atlanta goes to workout outside. With numerous paved and unpaved walking and biking trails, there are plenty of opportunities to break a sweat or just meander around the bends of the river to spot wildlife and get away.
Check out trails, fishing parks and other things to do at the Chattahoochee river.
Chattahoochee River Visitor Information
While many spots are easily swimmer friendly along the Chattahoochee, it's imperative to realize that the water depth varies wildly. The water is also frigid as you get closer to Morgan Falls dam to the point where you could have difficulty swimming from the shock, but the temperature mellows out as you head downstream.
If floating, it is recommended that you do a couple floats with an outfitter or someone who can show you a safe stretch of river for your skill level, as some areas have considerable rapids during higher flows.
Beyond safety, it's also worth noting that the CRNRA requires an entry fee of $5 per day or $40 for an annual pass. Dogs are permitted but must be on a 6-foot leash, and you must clean up after them. If you want to see your dog run loose, visit the Morgan Falls Dog Park to enjoy your pet and the river.
Places To Stay Near Chattahoochee River
Being in the middle of metro-Atlanta, there's no shortage of hotels or places to stay for a weekend visit.
Getting to Chattahoochee River
There are too many parks and points of interest to cover here, but this map page by the NPS will give you lots of information to help you see where you can go explore the Chattahoochee National Recreation Area.
Interested in visiting the Chattahoochee Nature Center for exhibits, programs and special events? The address is:
Chattahoochee Nature Center
9135 Willeo Road
Roswell, GA 30075
Discover More
Get to know Atlanta, and discover the best things to do around the city.