Why Atlanta is the Place to Visit
Published October 28, 2021
Last Updated February 2, 2023
Everyone is buzzing about Atlanta, including travel experts Lonely Planet and National Geographic. National Geographic selected Atlanta as one of the top destinations to visit in the National Geographic Best of the World 2022 list. Atlanta was distinguished as the only U.S. city in Lonely Planet's Best in Travel list for 2022. Our creative, dynamic city showcases everything from sustainability to the diversity highlighted through thriving communities that support one another. Visitors to Atlanta will experience the passion that drives it. If you're looking to travel and are planning your next weekend getaway, staycation, road trip or vacation, here's why you should visit Atlanta.
Community and Vibrant Neighborhoods
Friendly, welcoming, diverse – in Atlanta, "y'all" means ALL. Black-owned businesses are celebrated. We're proud to be inclusive and a top destination for LGBTQ travel.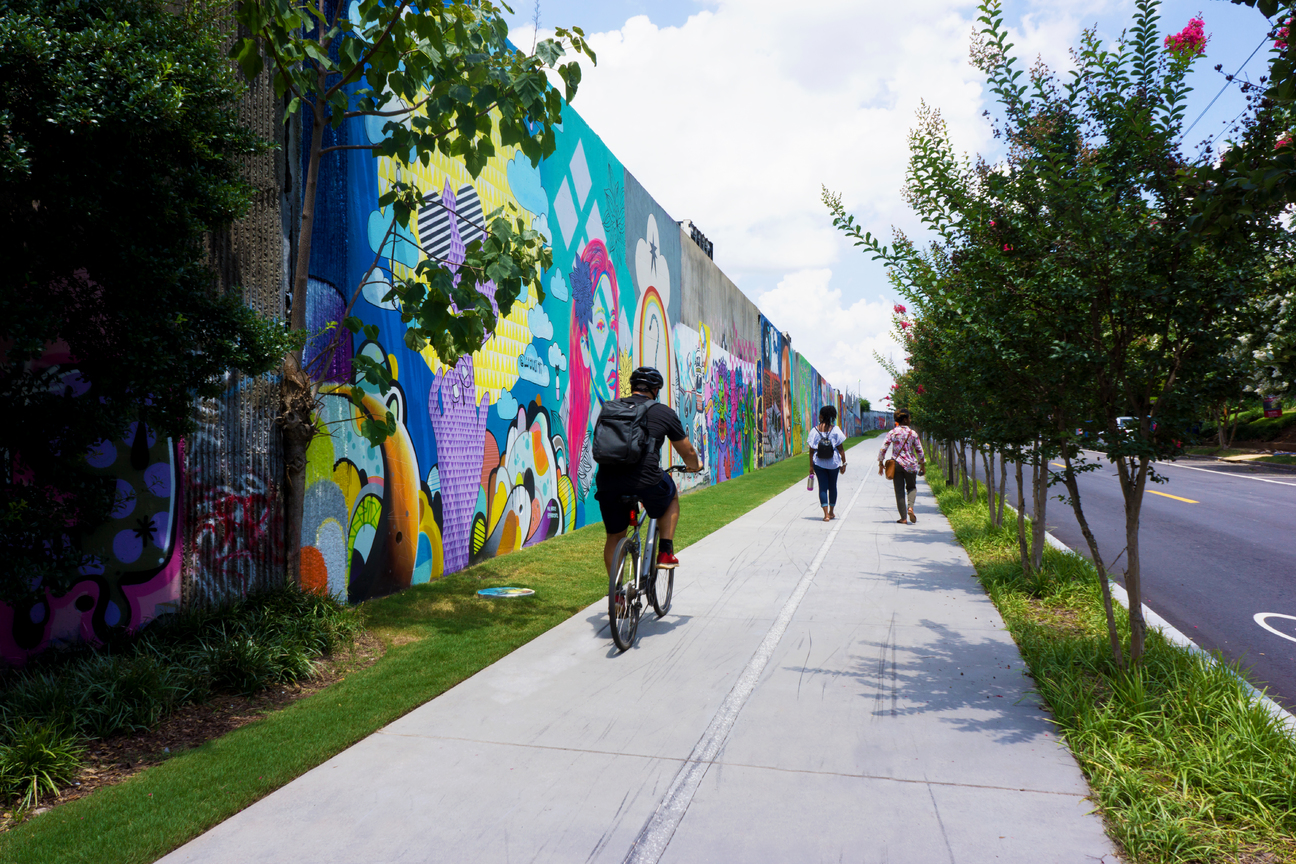 Whether you arrive in Atlanta by plane or a road trip, Atlanta's neighborhoods are the best way to experience the city. Many are walkable and accessible with public transit. Experience funky Little Five Points, cool Midtown, historic Downtown and sophisticated Buckhead. The Atlanta BeltLine connects several intown neighborhoods along the Eastside and Westside trails. Here's an Atlanta BeltLine itinerary to get you started.
City Parks and The Great Outdoors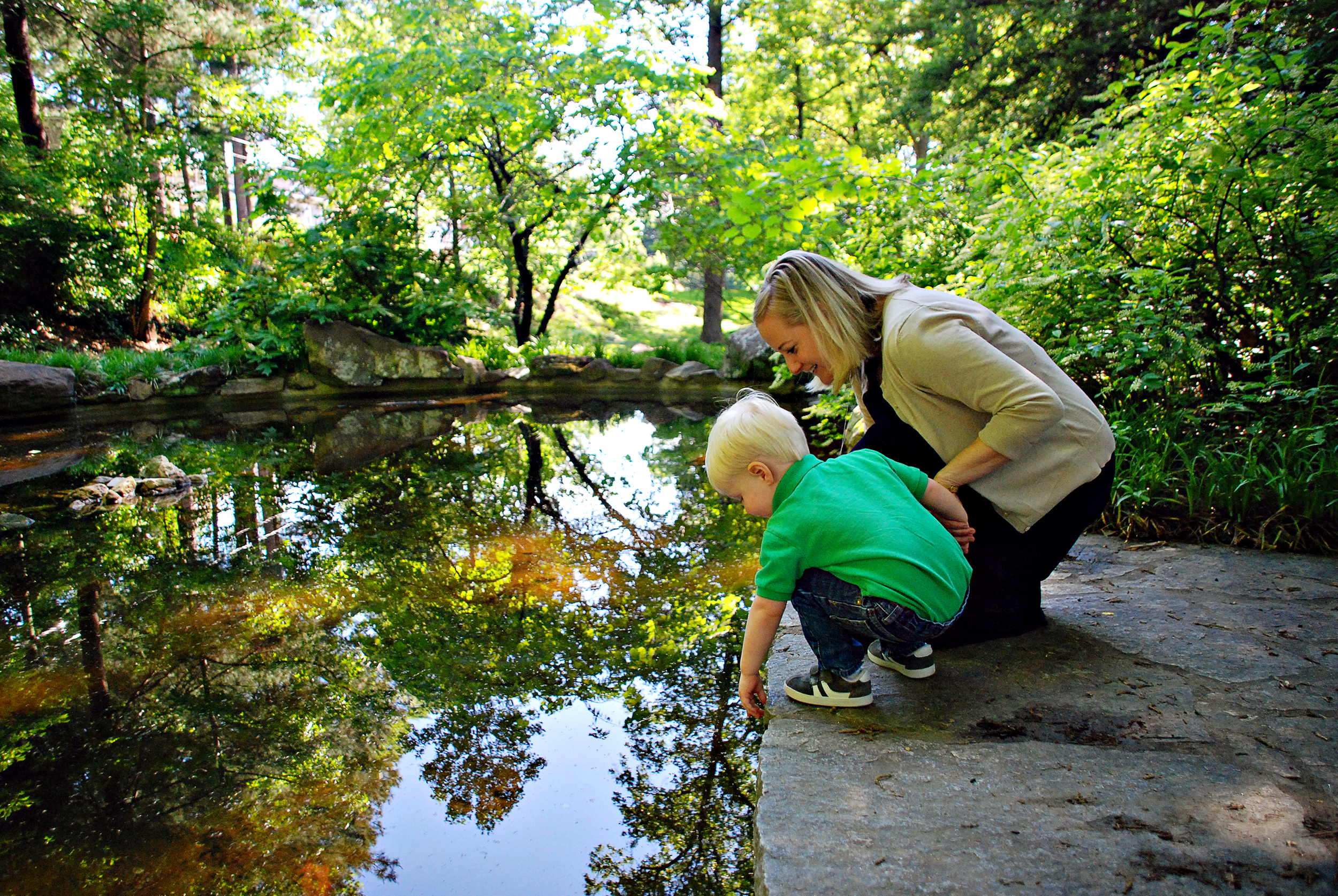 Atlanta is known as the "City in the Forest" and anyone flying into the city easily sees why. Get to know the city by exploring iconic parks like Piedmont Park in Midtown or the newest and largest, Westside Park, which offers nearly 280 acres of land surrounding the Bellwood Quarry Reservoir. Discover the many urban parks, creeks and trails that meander throughout the city. In the summertime, 'shoot the 'hooch" by going tubing or canoeing on the Chattahoochee River. Hike one of the many local trails or take a day trip to the North Georgia mountains, where you'll find the Southernmost edge of the Appalachian Mountains. If bike riding is more your speed, head to the Atlanta BeltLine, one of the boldest revitalization projects that is transforming the city. See our guide for outdoor things to do in Atlanta year- around.
Rich Progressive History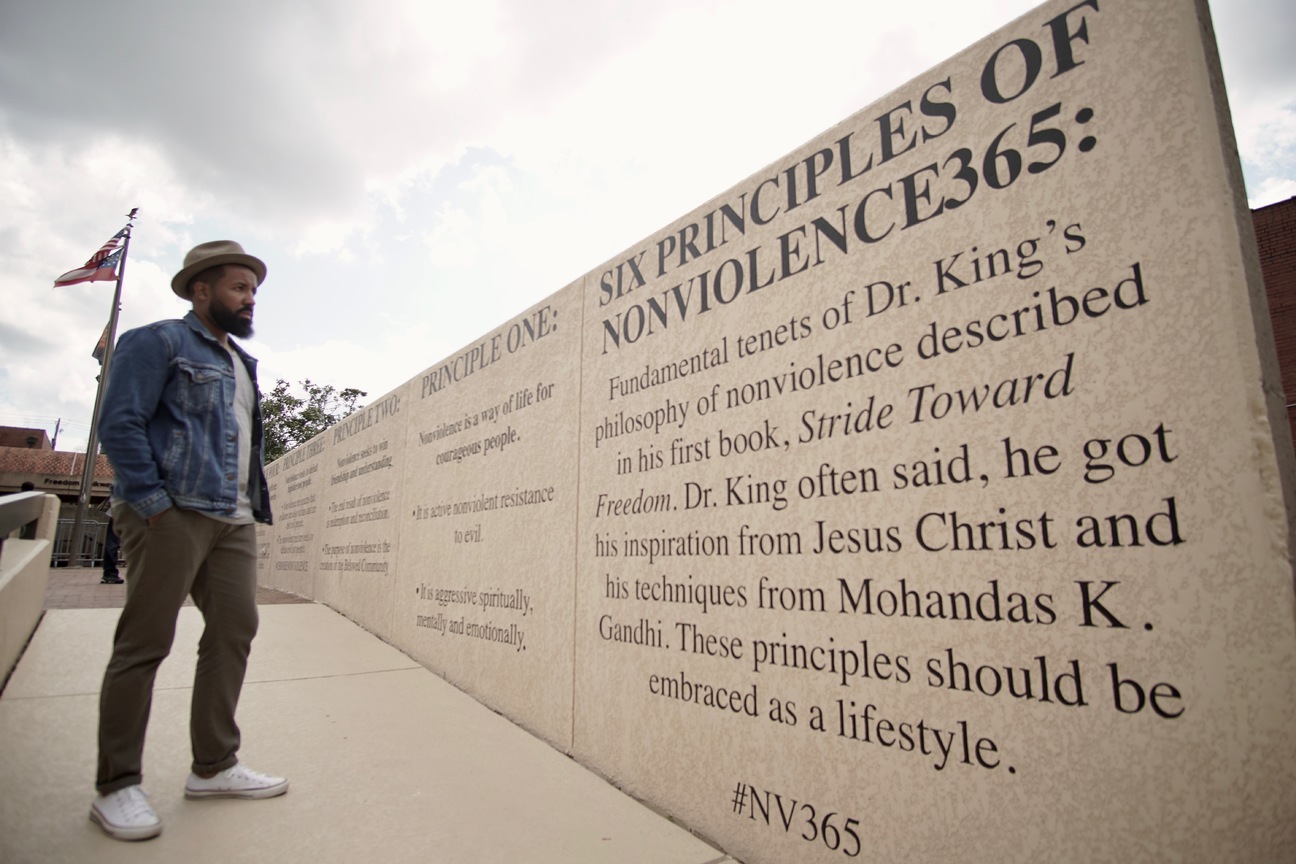 Atlanta is known as the heart of the civil rights movement. Civil rights leaders like Martin Luther King Jr. and John Lewis paved the way in Atlanta, and it is here where you can visit the places where history was made then and is still being made today. Here's our guide for visiting Sweet Auburn district, which includes the Martin Luther King, Jr. National Historical Park and the King Center — a great place to get immersed in the movement. Here are more ways to explore Atlanta's role in the civil rights movement.
Atlanta is also home to two Nobel Peace Prize recipients, Martin Luther King Jr. and President Jimmy Carter. Plan your visit to the Carter Presidential Library and Museum.
The Food and Dining Scene
A scroll on the 'gram through the hashtag #Atlantaeats will have you salivating. Small neighborhood restaurants serve innovative, creative dishes with locally sourced ingredients from nearby farms. Atlanta restaurants offer both a taste of home and the opportunity to travel through your taste buds. Enjoy favorites like barbecue and craft beer from local breweries. Try vegan fast food. For a culturally diverse experience visit one of the hundreds of international dining options along the famed Buford Highway. Drink a toast to Atlanta's culinary scene.
Music and Culture
Atlanta influences everything in pop culture. It's likely you've seen something recently that was filmed right here in the A. Atlanta not only birthed the likes of Julia Roberts, and it is home to up and comers like civil rights artist Fahamu Pecou and Top Chef alumnus, Kevin Gillespie. There is no question that the music scene thrives here. Artists like Jermaine Dupri, Usher, Ciara, OutKast, CeeLo Green, T.I., Ludacris, Migos, Monica, Lil' Baby and Childish Gambino all got their start here. Get a sampling of Atlanta hip-hop at the Trap Music Museum.
Cool Attractions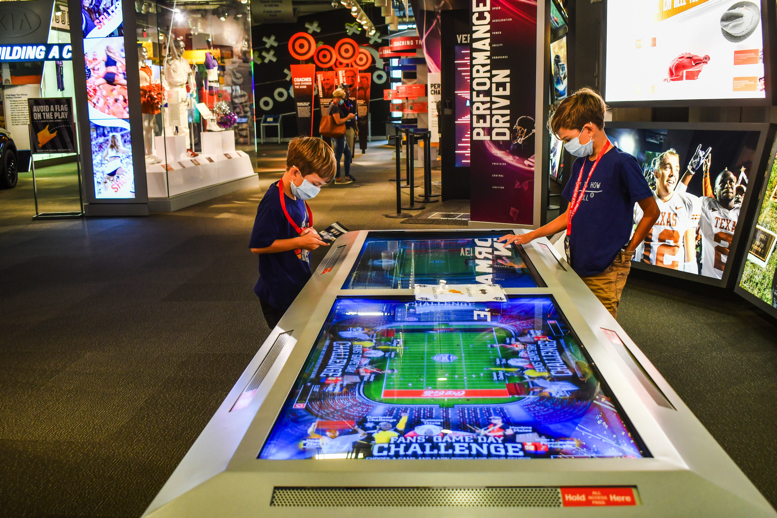 We've got cool attractions, too. Top-ranked museums plus the Georgia Aquarium and Zoo Atlanta live here. More outstanding attractions are the High Museum of Art, World of Coca-Cola, the National Center for Civil and Human Rights, Atlanta Botanical Garden, the Chick-fil-A College Football Hall of Fame. Stroll through Historic Oakland Cemetery or visit Margaret Mitchell House, which is part of Atlanta History Center. That's not to mention a thriving sports scene no matter which sport you prefer. Here is a run-down of top Atlanta must-see attractions. Learn how you can have a safe experience with your family now.
Georgia on Your Mind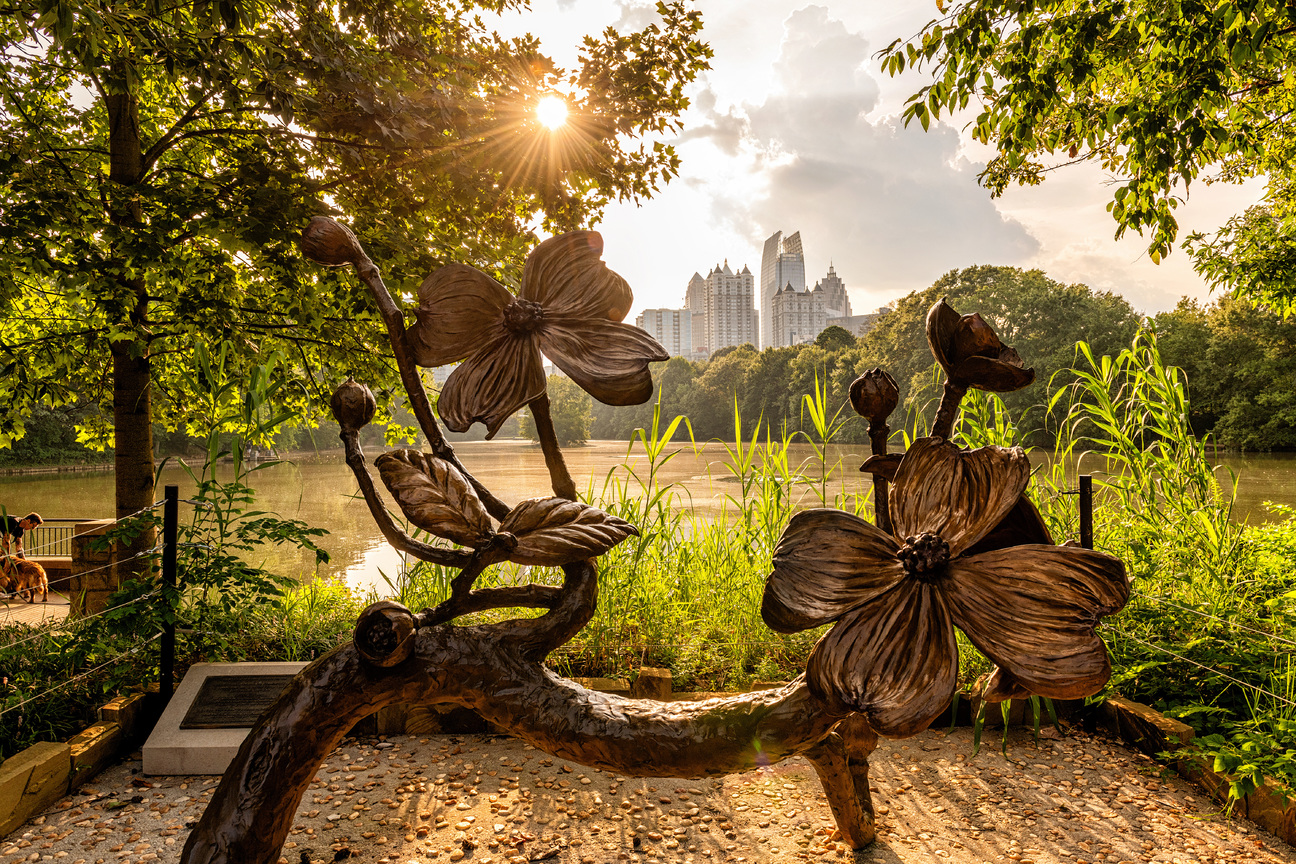 With so much to offer in the way of dining, attractions, neighborhoods and culture, Atlanta is the perfect place to plan your vacation. Want to expand a bit further? Hit the road and explore Georgia. Just two hours away are the North Georgia mountains and a four-hour drive will bring you to the Georgia Coast, with cities like Savannah, full of Southern charm.
Discover More
Get to know Atlanta, and discover the best things to do around the city.