Atlanta's Best Tours: Something for Every Group
Published January 27, 2020
Last Updated February 1, 2021
Whether you're organizing a group of academics or a slew of football fans, Atlanta offers the perfect array of activities for your meeting. With a rich Southern culture, the city is unbeatable, boasting plenty of sporting events, pop culture icons and culinary experiences to while away the time.
Everyday Atlanta for Visitors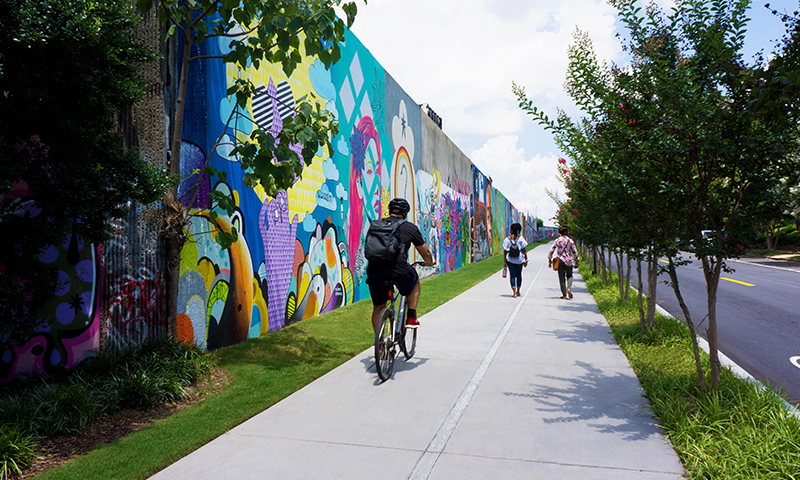 It's great to get a feel for the local flavor. Luckily, there is no shortage of adventure. Here are some great ideas to get your group out of the hotel and into the streets.
Bike Tours ATL: Centralized in the Fourth Ward, just east of downtown, these quaint bike tours offer a very localized view of Atlanta. The rides are leisurely and a family-friendly jaunt throughout the city.
Atlanta Food Walks: Nothing on Earth beats a Southern dish. One tour is based downtown, taking the group on a leisurely stroll; the other is focused just south in Grant Park, combining a rich past of food trade and the modern evolution of food.
Beer from Here: Whoever said downtime between meetings had to be uneventful? This brewery tour will bring out the hop-lovers from everywhere. With two types of tours offered (a 3-hour or 5-hour tour), both are guaranteed to be a good time.
Sports of Atlanta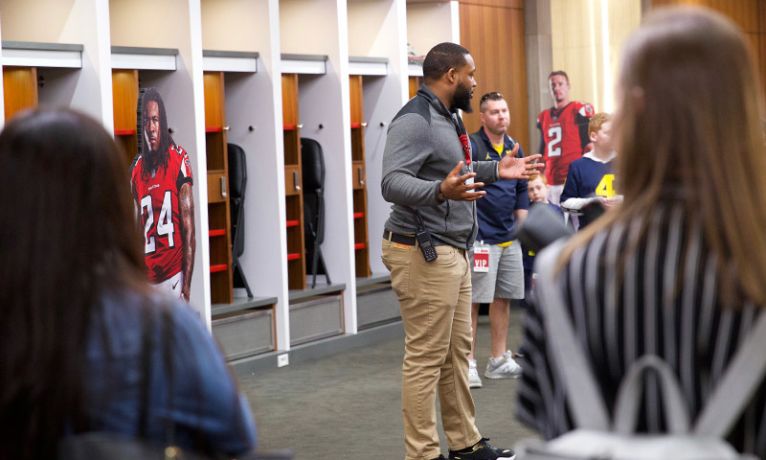 Peach City is more than just history and food. The sports teams here are spectacularly good and have some of the most die-hard fans. Your attendees will feel the camaraderie!
Mercedes-Benz Stadium: Home to both the NFL's Falcons and Atlanta United FC, this state-of-the-art stadium is a great venue for watching the game or just getting lost in the architecture. Join lifelong Falcons fans as they do the Dirty Bird endzone dance for every touchdown or just tailgate at The Home Depot Backyard!
Atlanta United FC: Founded in 2014, this team has already won the MLS Cup and made a name for themselves. Their supporters, The Footie Mob, have wild get-togethers sporting the team's colors (black and red) and have a serious sub-culture throughout the city.
Atlanta Braves: With three World Series and countless pennant titles, the Braves have been a fan favorite throughout the country. Calling the new Truist Park their home, the park features unique retail and delicious food options for groups as well.
Team Building, Atlanta Style
Team-building outings can be challenging because they must please everyone. Luckily, downtown Atlanta's versatile style is perfect for fulfilling those picky needs!
The World of Coca-Cola: This pop culture icon has an entire complex dedicated to the fizzy soda pop! Enjoy global beverages, a 4-D theater experience, and a giant polar bear mascot to top it all off. Then, relax a little in one of the many dedicated event spaces.
The National Center for Civil and Human Rights: The center's massive rooms tug at the heartstrings and help open eyes to the quest for basic human rights. Let your group peruse artifacts, get acquainted with the struggle and experience a story like no other.
Atlanta makes group events easy and seamless. Contact the team today to start your RFP and let Atlanta host a tour of a lifetime!
Discover More
Get to know Atlanta, and discover the best things to do around the city.