Sink Your Teeth Into Soothing Soul Food and Southern Eats in Atlanta
From classic meat and threes to innovative, modern Southern cuisine, these ATL restaurants lift the veil on eating good in the South's capital.
What comes to mind when you hear the term "soul food?" For some who grew up calling Atlanta home, it was the Goodie Mob classic that bumped and rattled in the speaker boxes of bass-heavy Chevy Impalas and Cadillacs in the mid-'90s, listing off the essential, but often overlooked destinations to grab a home-cooked meal. It was a respite from the world's worries that food, especially Southern food, would leave on the spirit of those who ate it. For others, soul food is the convergence of decades of inherited recipes and cooking techniques honed by slaves in the South that evolved into the preeminent way Black families show their love for one another. Today, while the terms "Southern" and "soul food" are often used interchangeably, we can all agree that the Atlanta restaurants honoring this time-tested cuisine are loving us like family through their food.
Whether it's a heaping helping of fried chicken, macaroni and cheese, and collard greens that'll make you too big for your jeans or a tasting menu of Southern delicacies, these classic and modern Atlanta restaurants continue to put their hearts and souls on a plate.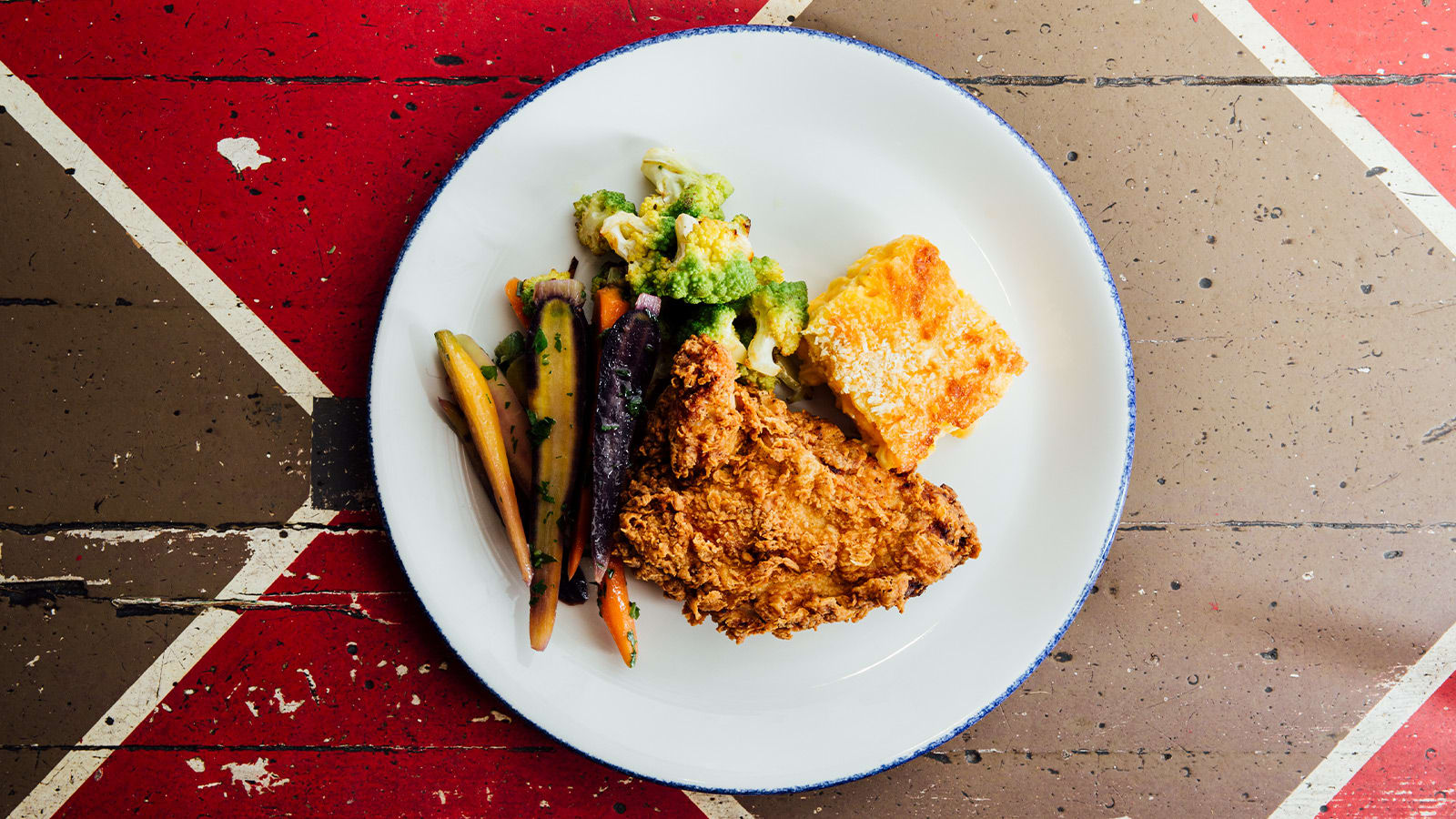 Check out Chef Nicolas Bour's Farmhouse Fried Chicken recipe!
Classic
The Colonnade
From Southern sides and buttery yeast rolls to prime rib and famous fried chicken, The Colonnade has been pleasing diners since 1927. It's a place that knows exactly who it is and hasn't let the modern underpinnings of things like websites or computers slow it down from delivering attentive, personalized service. Its regulars expect as much, with some patronizing the Cheshire Bridge Road eatery for decades. What you will find is a selection of classic dishes like fried green tomatoes and Southern fried chicken for which The Colonnade is well known, accompanied by choices of nightly specials driven by fresh, locally-sourced produce. Listen to your elders and try out this iconic ATL establishment.
Status: Dine-in and Carry-out
Mary Mac's Tea Room
What does it take for a restaurant to thrive for seven decades? It's a dedication to delivering consistency of service and, of course, amazing, coma-inducing eats. Since 1945, Mary Mac's Tea Room has answered the call in serving up an authentic taste of the South with a never-ending dedication to Southern hospitality. Whether it's perfectly fried chicken, fresh fish or vibrant veggies, the restaurant on Ponce continues to shine as an Atlanta culinary institution. And if downing a comforting cup of pot likker doesn't count as a certified ATL rite of passage, I don't know what will.
Status: Temporarily closed
The Busy Bee Cafe
Established in 1947 by Lucy "Momma Lucy" Jackson, an enterprising self-taught cook, The Busy Bee Cafe still stands as an Atlanta mainstay delivering on time-tested recipes and Southern soul food that make it can't-miss eating worthy of the added pounds. Whether it's the signature fried chicken, BBQ ribs or stand-out sweet potato pie, the iconic downtown Atlanta eatery is just one of those places you have to try to say you've experienced ATL.
Status: Carry-out and Delivery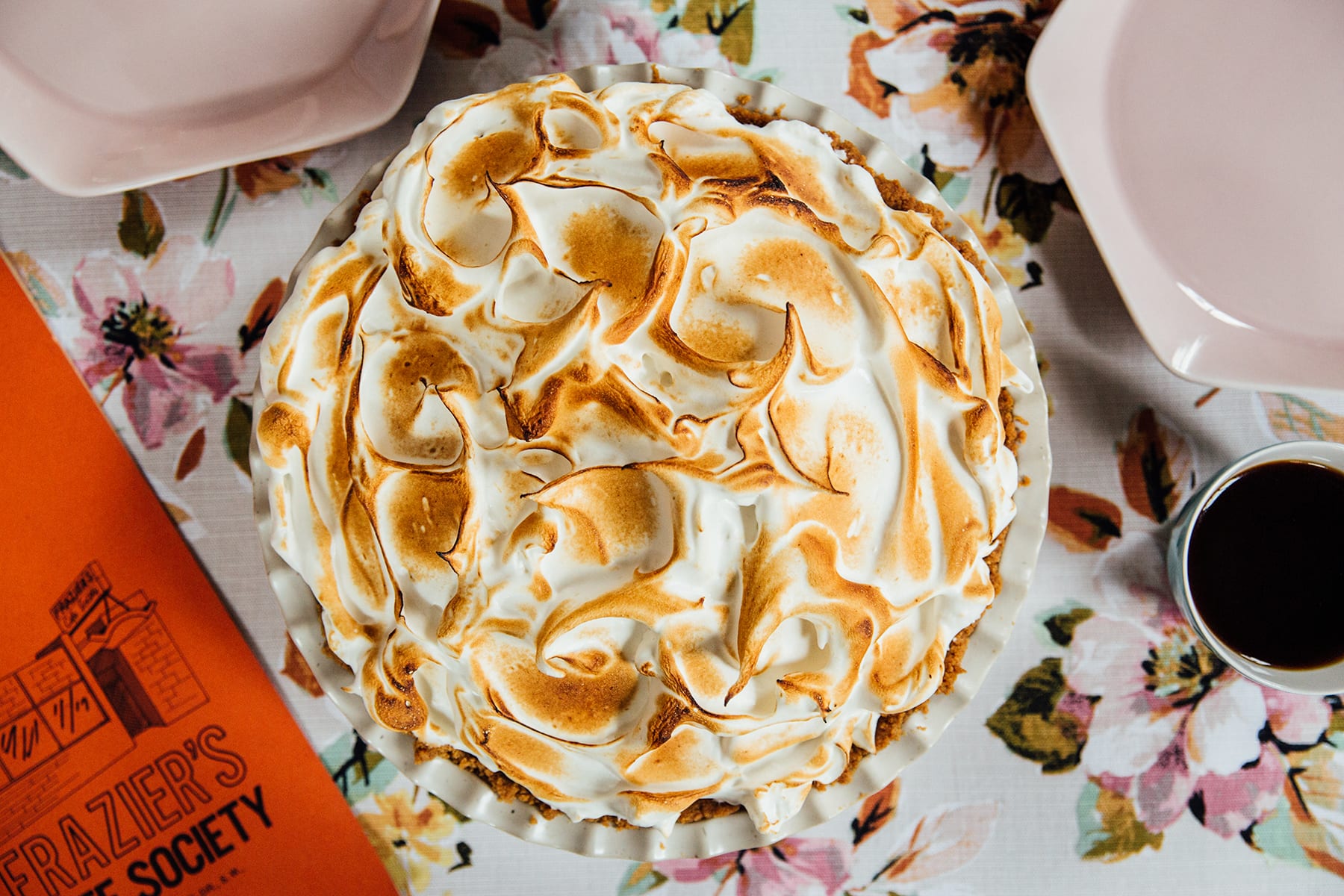 Check out Chef Taria Camerino's Lemon Ice Box Pie recipe!
Paschal's
The legacy of Paschal's is one deeply rooted in Atlanta's civil rights story. Opened in 1947, the restaurant's knack for uniting powerful ideas around soul-stirring cuisine helped guide the 1960s' movement of well-known civil rights icons like Martin Luther King Jr., Julian Bond, John Lewis, Andrew Young and more. As a staple in the neighborhood of Castleberry Hill, Paschal's time-tested fried chicken recipe stands to this day as its main export coupled with glorious sides you'll be hard-pressed to share like Southern mac and cheese, candied yams, collard greens and more.
Status: Dine-in and Carry-out
The Beautiful Restaurant
Founded in 1979, The Beautiful Restaurant is storied ATL eats. It serves up specialty Southern soul food that could quite possibly rival your grandmother's. We won't tell her, though. The Cascade Road eatery's penchant for oxtails and rice is well-known, as are the buttery and perfectly baked biscuits. You'd be remiss if you didn't end your meal with a heaping bowl of superbly sweet banana pudding.
Status: Dine-in and Carry-out
Modern
Twisted Soul Cookhouse & Pours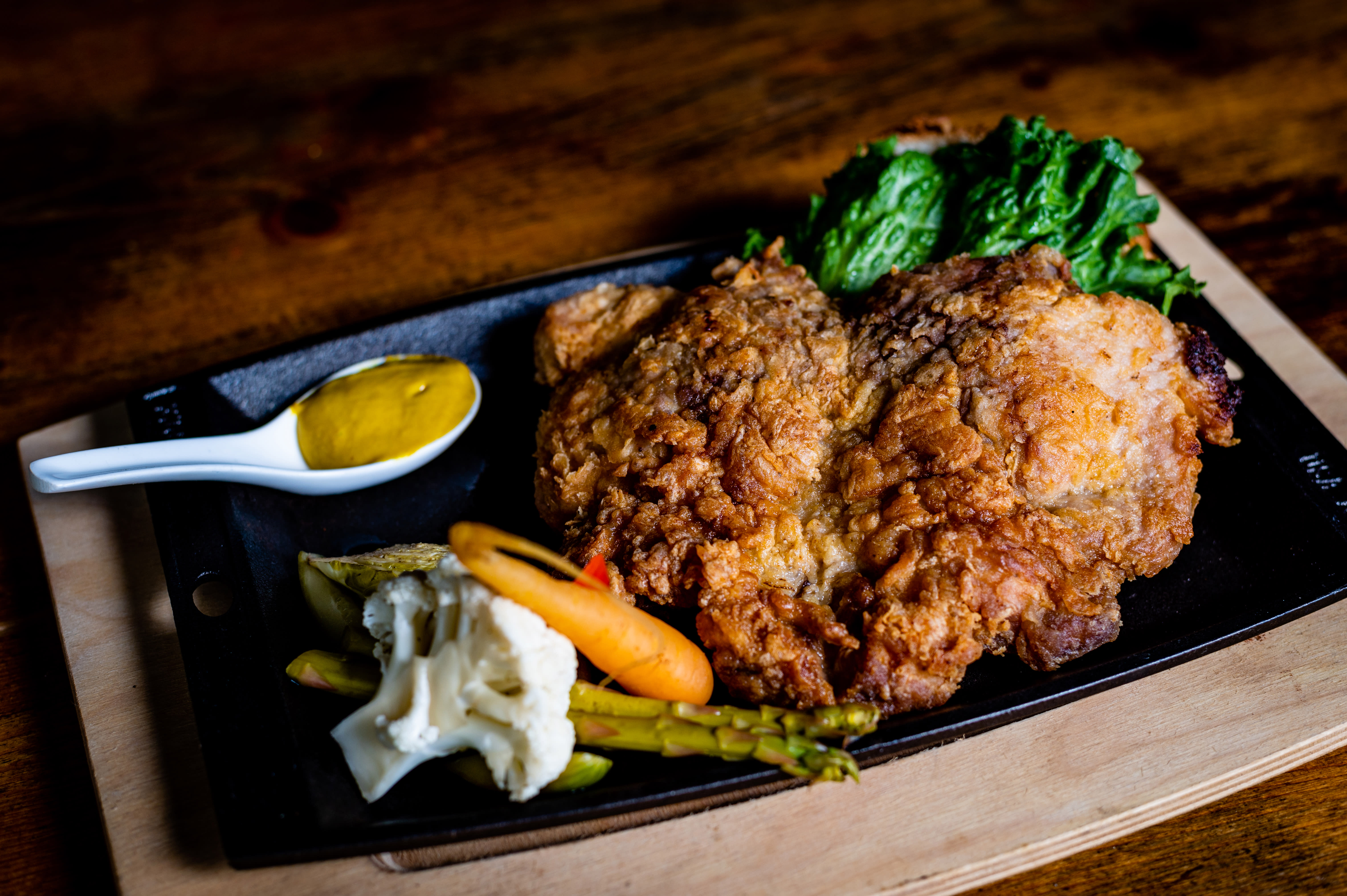 Chef Deborah VanTrece's exploits are well-known, with her having traveled the world as a flight attendant picking up notes and flavor combinations from around the globe that would help guide her culinary point of view in Atlanta. Her thoughts and vision on driving innovation in soul food landed her into national notoriety and cemented her legacy as one of the city's key voices driving the modern era of Southern cuisine. Twisted Soul Cookhouse & Pours stands as her soul food love letter to down-home purists and contemporary diners looking for more. Think jerk rub pork chops with Caribbean influence and fried green tomatoes amped up with crawfish and goat cheese as if they stepped out of the French Quarter. VanTrece's food toes the line between traditional and trailblazing for food worth the tightrope walk into unique flavor.
Lake & Oak Neighborhood BBQ
James Beard Award-nominated chef Todd Richards shares his life through his food. The celebrated cookbook author of the aptly named "SOUL: A Chef's Culinary Evolution in 150 Recipes," blends his perspective in deep-rooted Southern cuisine with a flair for introducing flavors and cooking techniques that set him far away from his peers. His newest concept, Lake & Oak, with partner chef Josh Lee, brings brilliant barbecue and savory Southern eats to East Lake. Using smoke as the vehicle to impart cavernous depths of flavor to succulent chicken, ribs and even macaroni and cheese, it's Richards's unique point of view and juxtaposition of classic and contemporary cooking methods that showcase him as one of the leading voices driving soul food in the modern era.
Status: Carry-out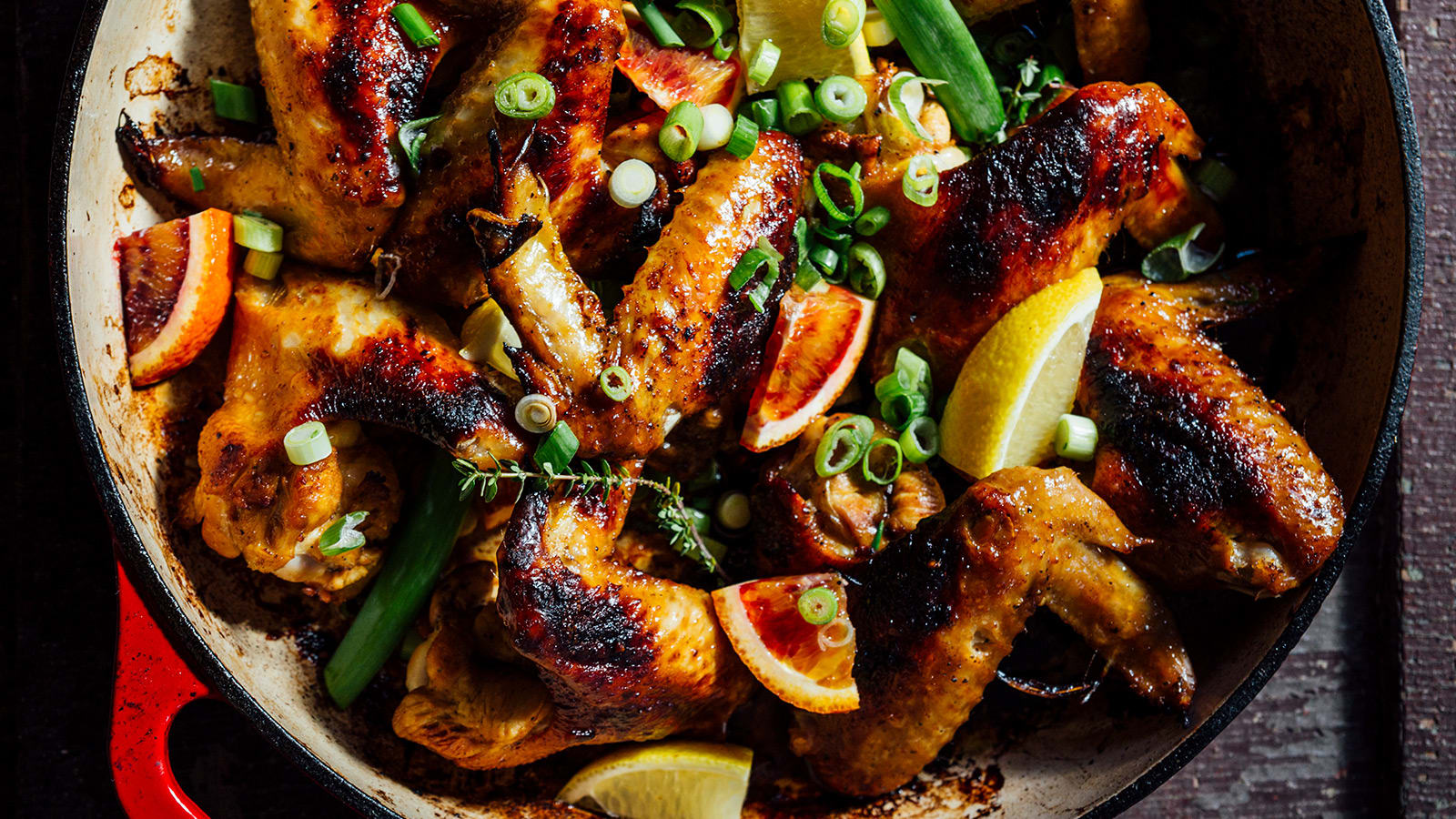 Check out Chef Todd Richards Chicken Wing recipe!
Revival
If you've ever visited Gunshow on Atlanta's East Side, you know chef and restaurateur Kevin Gillespie is all about driving innovation at the dim sum-esque restaurant. His Decatur concept, Revival, harks back to those Sunday suppers we remember growing up. An opportunity to share deep conversations over a cacophony of dishes deeply rooted in tradition and love for family and friends. Using locally sourced meats and produce, Revival speaks the South's language with offerings ranging from Coca-Cola-braised pot roast and pineapple-glazed sweet potatoes to beef/pork meatloaf and flavorful fried chicken, all honoring the traditional comfort food beginnings from which they come.
Status: Dine-in and Carry-out
Old Lady Gang
With attention to flavor and time-tested recipes, Old Lady Gang would be among the classics on this list if it had opened at any other time. The Southern eatery from husband and wife team Todd Tucker and Kandi Burruss-Tucker of Xscape and The Real Housewives of Atlanta fame, features down-home eats created by her mother and aunts. Benefiting from the modern era of social media influence, the Castleberry Hill restaurant has become a dining destination for diners to see and be seen like Gladys Knight's Chicken & Waffles of years past (only real Atlantans know). Pull up and enjoy savory grilled rib eye, honey-glazed salmon and deep-fried deviled eggs; stay for the good-hearted RHOA gossip.
Status: Dine-in and Carry-out
Virgil's Gullah Kitchen
The Gullah Geechee culture is having its moment with places like Virgil's Gullah Kitchen, an excellent foray into this niche corridor's cuisine. Gullah Geechee cuisine is not your typical soul food. The College Park restaurant sports a unique blend of African, Southern and Creole fare with a rich coastal influence. What you'll experience is a renaissance of a bespoke culture's cuisine and point of view that will open your eyes and mind to flavors never before tasted. Think fried pork chop, whiting and shrimp paired with slow-cooked collards, skillet corn and red rice-filled egg rolls. A cuisine once lost to history is now new and prime for you to explore at Virgil's Gullah Kitchen.
Status: Dine-in and Carry-out
Discover More
Get to know Atlanta, and discover the best things to do around the city.