How to Celebrate Juneteenth in Atlanta
Juneteenth, also known as Emancipation Day or Freedom Day, is celebrated on June 19 in the United States to commemorate the day Union Gen. Gordon Granger and Union soldiers told enslaved people in Galveston, Texas, that they were free. It was June 19, 1865, more than two and a half years after President Abraham Lincoln signed the Emancipation Proclamation on Jan. 1, 1863.
In Atlanta and across the country, businesses and communities are honoring the cultural and historical importance of Juneteenth with educational events and programming, parades and holidays. It is the only holiday that commemorates the emancipation of enslaved Africans throughout the United States. As the heartbeat of the American civil rights movement and home of many civil rights activists including Dr. Martin Luther King Jr., Coretta Scott King and U.S. Rep. John Lewis, Atlanta is responding to the call to reflect Black history with the following events:
IMPORTANT UPDATE: Some events have been canceled or postponed due to COVID-19 outbreak precautions. These listings may not reflect the most recent updates. Please check official event and venue websites to confirm the status.
Things to do on Juneteenth in Atlanta
Celebrating Juneteenth in Atlanta
Friends and families look forward to gathering and celebrating African Americans' Freedom Day. The annual Juneteenth parade sparks excitement at Centennial Olympic Park and for the tenth year, Atlanta History Center continues to bring awareness by hosting special programs and events.
Support Black-owned Businesses in Atlanta
Atlanta has a wealth of Black-owned businesses that run from boutiques to spas, music stores, book stores, galleries and so much more. If you're hungry, we've got you covered there too with a few of our favorite Black-owned restaurants, too. Here are some places to check out.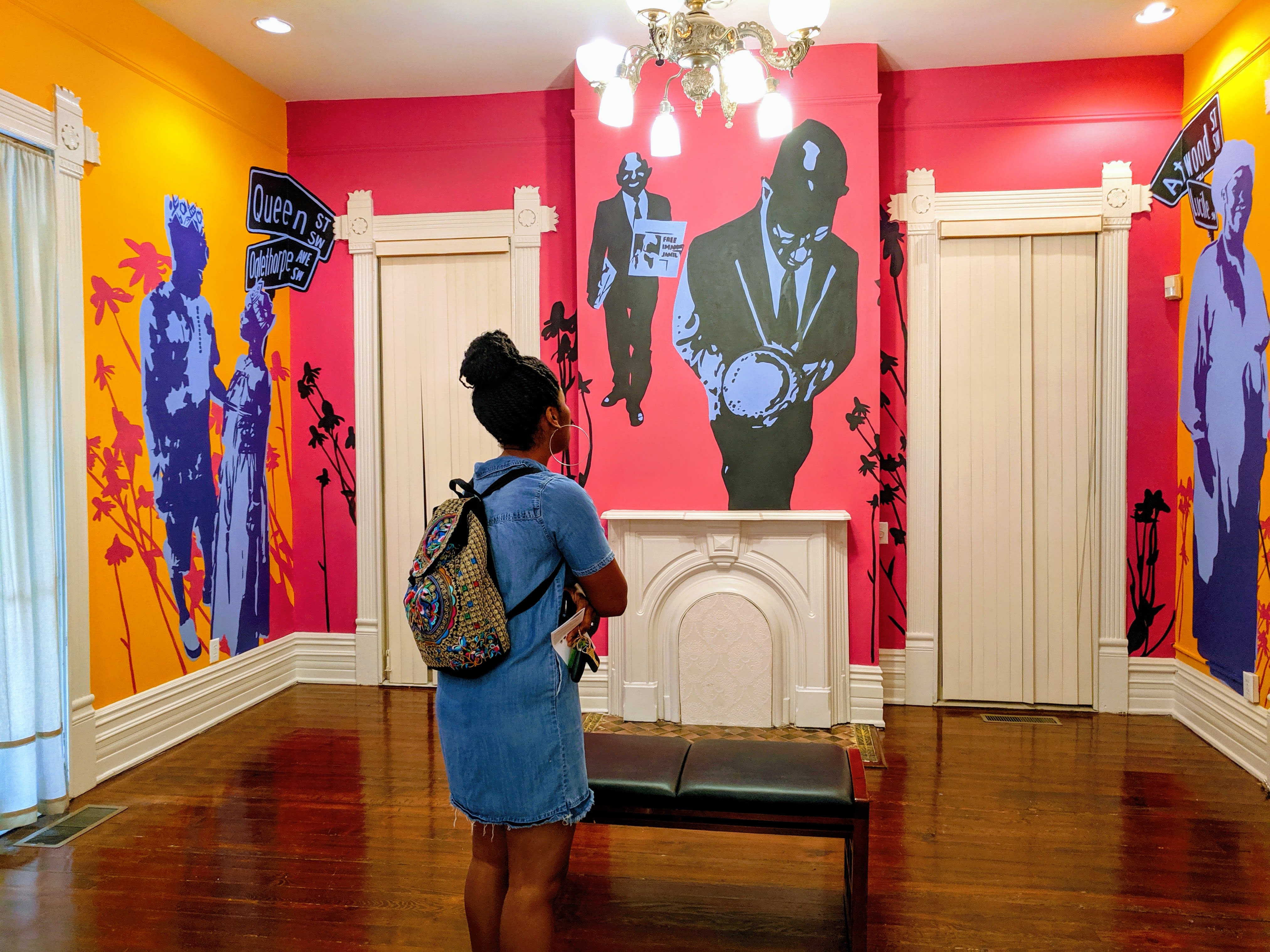 ATL Unguided: Atlanta's Black Travel Guide
Atlanta's rich heritage is deep, progressive and continuously evolving. ATL Unguided invites all to experience the largest collection of HBCUs, historic churches, popular Black-owned restaurants, trendy lounges and legendary art galleries.
Discover More
Get to know Atlanta, and discover the best things to do around the city.