Cool Things To Do in June in Atlanta
Atlantans will be out and about in June at festivals, performances, shopping destinations and other cool things to do. There's plenty to choose from, so get your groove on and enjoy June in Atlanta.
Emory Exhibit Helps Young People Understand Addiction
You'll be "hooked" as the Science Gallery at Emory University launches its inaugural exhibition, "HOOKED: When Want Becomes Need," at Pullman Yards in Atlanta's historic Kirkwood district. This free, world-class, interactive experience blends science, art, technology and design to provide a visually compelling and thought-provoking look at the world of addiction and recovery. The exhibition is aimed at young people ages 15-25 and explores all sorts of addiction from drugs to gambling, mobile devices and online shopping. The exhibit is open Wednesdays through Sundays from now until Sept. 4.
Meet Rex's Family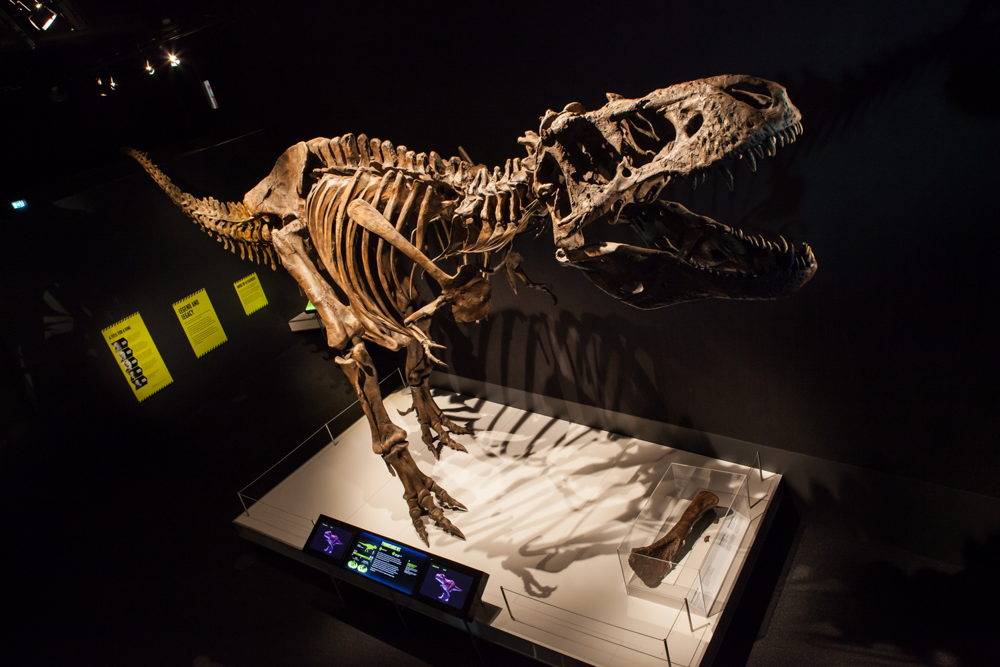 We all know about the Tyrannosaur Rex, the fearsome dinosaur that created chaos in all those Jurassic movies. Now you can meet the family at the Fernbank Museum of Natural History. Fernbank's newest exhibit, "Meet the Family," will be open June 11 through Sept. 5. There will be more than 30 exhibit objects including life-size skeletons, models and fossil specimens. Participate in several unique engaging experiences such as virtually watching a dinosaur egg hatch and an Art Projection Tunnel where you witness what it would look like if dinosaurs were to wreak havoc throughout Atlanta.
LEGO to Zoo Atlanta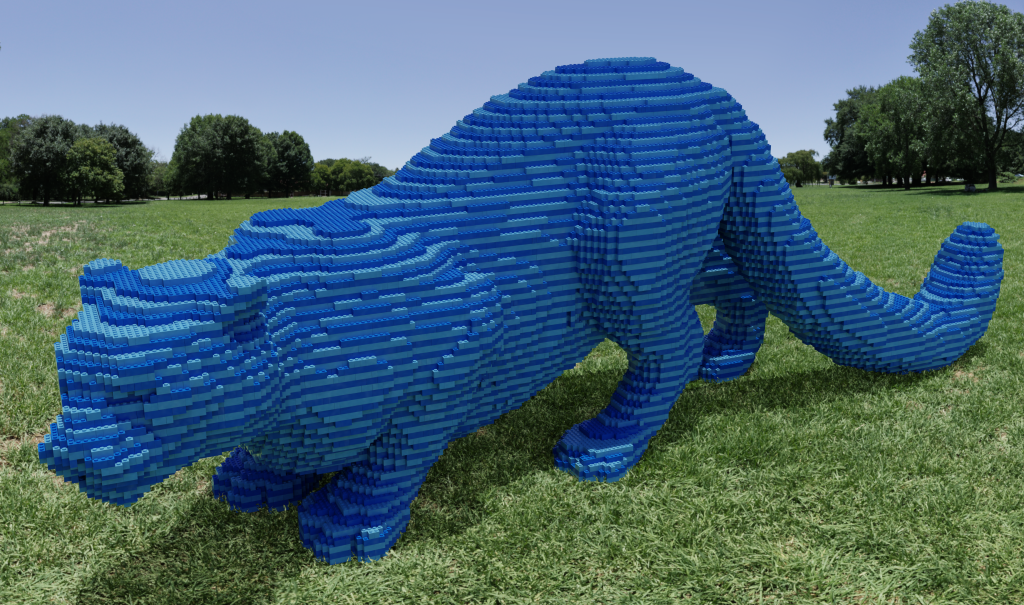 More than 30 nature sculptures crafted exclusively with LEGO pieces — more than 800,000 — are on display at Sean Kenney's Nature POP! at Zoo Atlanta through Aug. 8. You'll be amazed at how life-like and beautiful these sculptures are, and the sculptures certainly will inspire young ones to start working on their own LEGO animal sculpture.
Make sure to visit Zoo Atlanta from June 6 to June 10 as 30 artists create original works of art that are inspired by Zoo Atlanta. There will be a selection of affordable art available for purchase in Flamingo Plaza. Proceeds directly support the artists and Zoo Atlanta's animal care. Art Gone Wild Market (June 17-19) is a three-day outdoor arts and crafts marketplace featuring locally made and artisan goods. More than 30 artisans will display and sell their housewares, jewelry, accessories, bath and beauty products, ceramics and apparel.
Let it GO!
Go to the Fabulous Fox Theatre June 2-12 to see Elsa the Snow Queen battle her sister, Anna, in Disney's beloved musical "Frozen." The show, sponsored by Fifth Third Bank Broadway in Atlanta, features the hit songs from the musical as well as an expanded score with a dozen new numbers by the film's songwriters Kristen Anderson-Lopez and Robert Lopez.
A Different Kind of Flea Market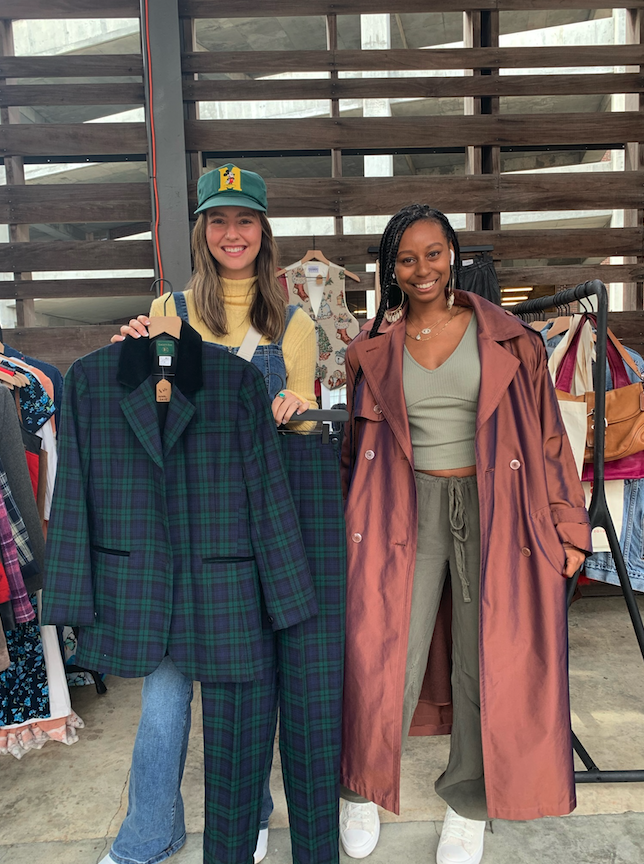 Artists and Fleas, a marketplace featuring local and regional vendors ranging from new emerging talent to established small businesses of designers, makers, creatives and vintage collectors, will be hosting markets at Ponce City Market every Saturday through July 12 (with the exception of June 18) from 11 a.m. to 5 p.m. Around 40 independent creators will attend each market. These include Peepal People, My Vintage Home, Love, Armani and Personal Advisory. The markets will be held at The Shed, the open-air space located alongside Ponce City Market's entrance to the Atlanta BeltLine, and the third floor trestle, the breezeway connecting the property to the BeltLine. Artists & Fleas is a Brooklyn-based curator of weekly markets featuring independent designers, vintage collectors, artists and makers
Candler Park Music Festival is Back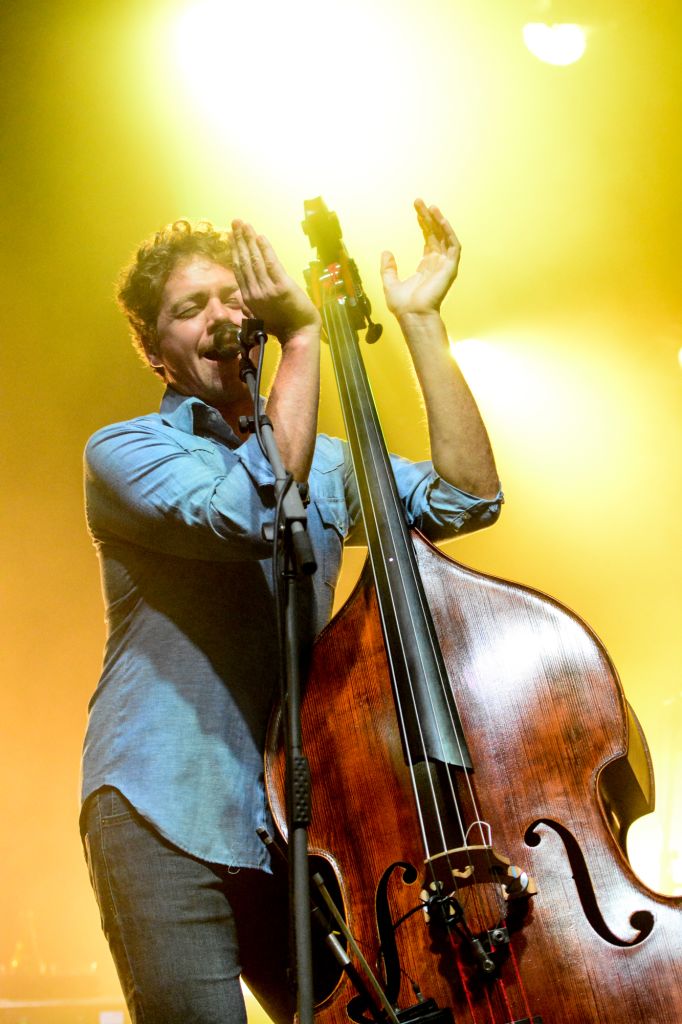 Candler Park Music Festival's spring party is back and the two-day event will offer "face-melting jams" with music, food and art on June 3 and 4. Among those performing are The Disco Biscuits, Grace Potter, Trouble No More (celebrating the Allman Brothers' legacy) and Webster. Some of the city's best food trucks and vendors, along with an artists market, will add to the festivities.
Not only is the festival, located in one of the city's most historic neighborhoods, a lot of fun, but it benefits several good causes, including the city of Atlanta parks, Atlanta ContactPoint and Candler Park neighborhood organizations.
Flutter to the Butterfly Festival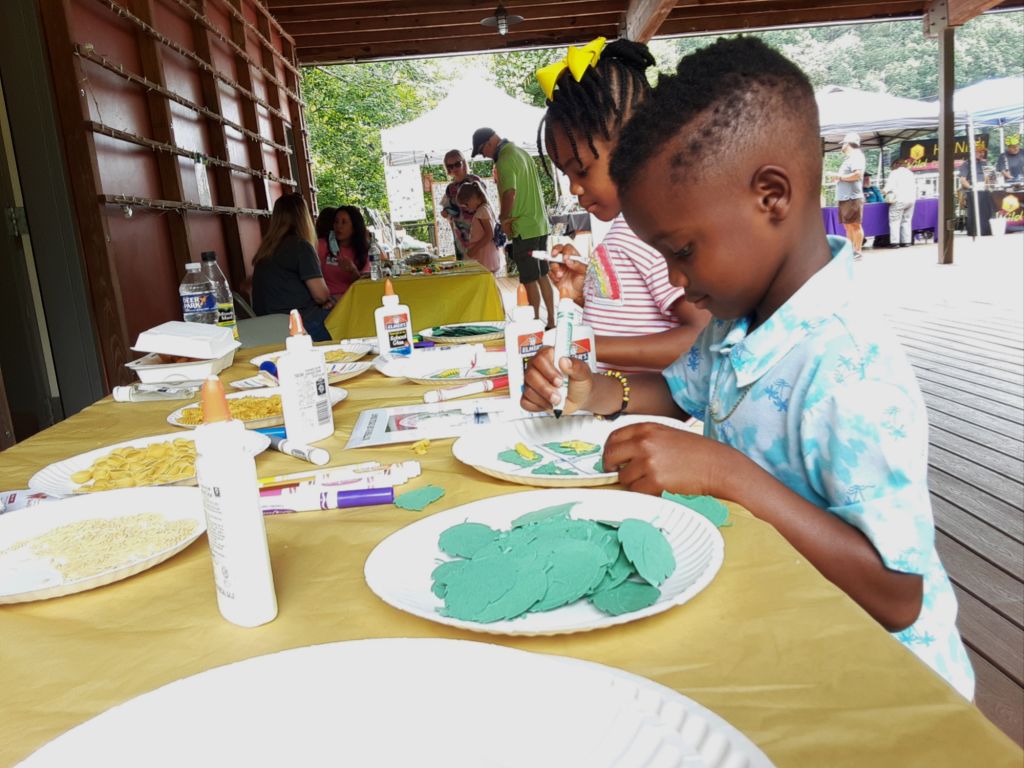 Did you know that a butterfly's wing flap five times per second? You'll find out cool facts like that at the Flying Colors Butterfly Festival at the Chattahoochee Nature Center June 4-5. The festival celebrates "pollinators" with games (including the Migration Game where you'll learn where butterflies go in the winter), children's activities and food. Don't miss the Butterfly Encounter where more than 50 to 100 live butterflies will fly over to greet you.
World of Coca-Cola Plans Sunset Party
Celebrate summer with a night of dancing and cocktails at World of Coca-Cola's Enjoy! Sunset Party June 9 from 7 to 10 p.m. Sip summer-inspired specialty drinks, entertain your competitive side with yard games on the patio, grab the perfect selfie with fun photo ops, and dance the night away to tunes from a live DJ. The party is for adults age 21 and older.
Atlanta Black Pride Weekend
While Atlanta celebrates Pride weekend in the fall, the city also joins the rest of the nation in wearing our Pride with — well, pride — in June for the national recognition. The Atlanta Black Pride Weekend celebrates National Pride Month on June 12 at the Oceans Ballroom at the Georgia Aquarium. After a self-guided journey through the galleries, there will be mixing and mingling along with a genre-bending sound with celerity DJs including DJ Jash Jay and DJ Mary Mac. Atlanta's Coco Inman Starr also will perform.
Another cool event is the Pride Bar Crawl June 18 in Midtown. Among the participating bars and restaurants are Blake's On the Park, Bulldogs, Energy Daiquiri Bar, G's Midtown, Publico Atlanta and Veranda Atlanta. A portion of the proceeds will be donated to The Trevor Project, the world's largest suicide prevention and crisis intervention organization for LGBTQI+ young people.
Taste Urban
Some of the city's best restaurants are Black-owned, and Taste Urban Atlanta showcases the talent as well as Black heritage art and music. Held at The Foundry at Puritan Mill, participating Black-owned organizations and goods/services providers include Ma Dukes' Kitchen, Traveling Tastes, Let's Graze, Soul Pit, Lola's Sugar Pie Bakery and Synola Designs Boutique.
Shorts, Please
The 13th annual Atlanta Shortsfest is set for June 25-26 at the RoleCall Theater. Shortsfest showcases a diverse mix of short films by filmmakers from around the world. The films, all of which run for less than 45 minutes, include categories such as comedy, animation, documentary, experimental, horror and sci-fi, personal, erotic, fantasy, drama, thriller and action, and adventure.
For even more things to do in Atlanta, check our calendar of events.
Discover More
Get to know Atlanta, and discover the best things to do around the city.