Cool Things To Do in June in Atlanta
Published May 10, 2023
Last Updated May 16, 2023
Summer is gearing up so get out your calendars because there are plenty of cool things to do in Atlanta in June.
Celebrate Juneteenth at Centennial Olympic Park and Atlanta History Center
Atlanta's official Juneteenth Parade and Music Festival aims to reunite the diaspora through art, music, dance and dialogue at Centennial Olympic Park June 16-18. There will also be a battle of the bands, a gala, drum circle, family reunions, Miss Juneteenth Pageant and 5k Freedom Run. The Aboriginal/Black History Parade will be June 17.
Atlanta History Center celebrates Juneteenth on June 18 with with live music, storytelling, interactive crafts and food. Workshops and talks will provide insights into the history of Juneteenth and offer tips on how to research your family tree and preserve family artifacts
Bull's Eye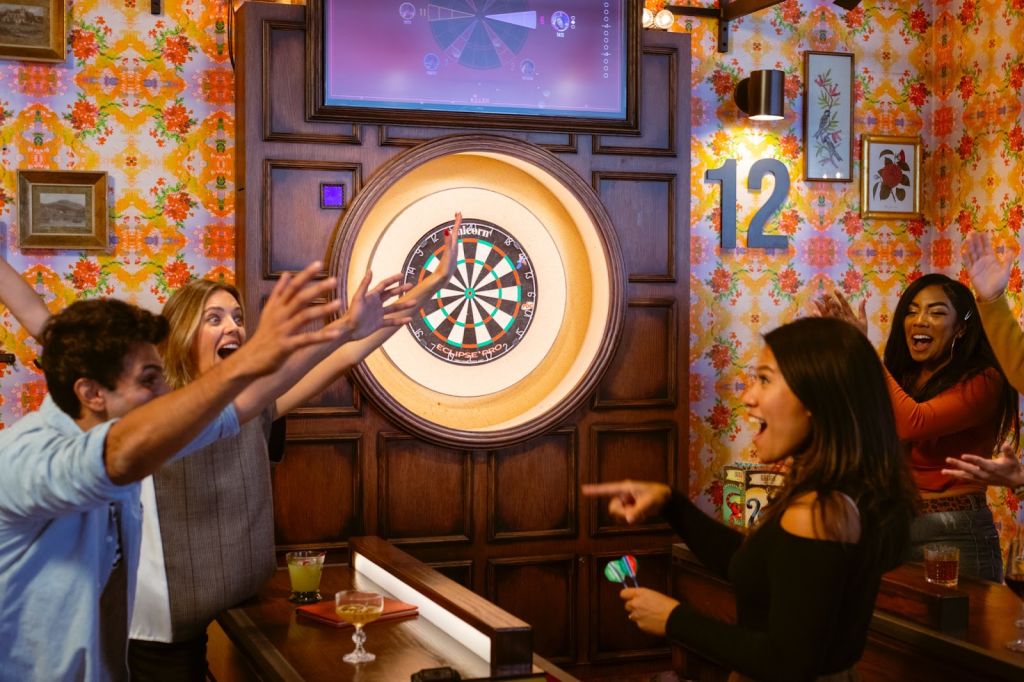 No need to go to jolly Olde England to enjoy a game of darts and some brews. Flight Club Atlanta mixes premium food and beverage offerings with a high-tech game experience that makes darts approachable and fun — no matter your skill level. Enjoy playing darts with friends and try nibblies such as mini-impossible tacos, lamb souvlaki and buffalo chicken flatbread.
A Beautiful Way to Help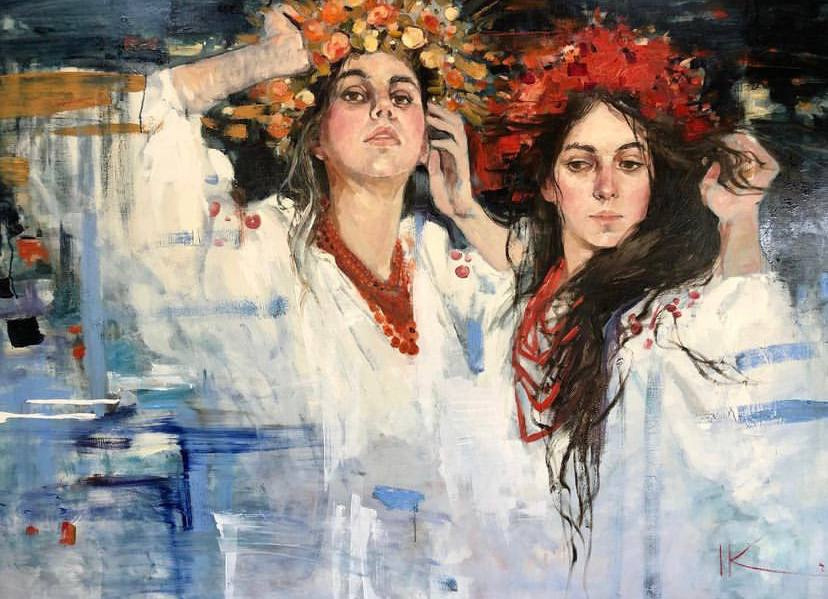 A collection of art by popular Ukrainian artists will be on display and available for purchase at Buckhead Art & Company through June 17. The 4,000-square-gallery in the heart of Buckhead Village will help Ukrainian artists to help raise money for their living expenses and also for the nonprofits supporting humanitarian missions.
This exhibition features 30 works, 25 paintings and five sculptures, by contemporary Ukrainian artists and creatives who continue to fight back by choosing life and beauty, showing us images of the world that could be, and not the one disfigured by the war.
All works are for sale with a portion benefitting HelpingUkraine.us, an Atlantan humanitarian relief organization that is raising funds to help distribute medical supplies, blankets, generators, stoves and other vital materials to the citizens remaining in Ukraine.
It's Real — or is it?
Nothing is what it seems at the Museum of Illusions Atlanta at Atlantic Station. Have your mind twisted with an interactive and immersive journey through the world of optical illusions and mystifying puzzles. With more than 80 exhibits, expect to be mesmerized by fascinating illusions, holograms and gravity-defying spaces.
Try to Escape
NETHERWORLD, the place that bring top-notch scares at Halloween, now invites you to Escape the NETHERWORLD where groups of up to eight players explore mysterious rooms, solve clever puzzles and try to beat the game. Those who dare to play can choose between Tiki Island: Attack of the Shark God; Sasquatch: Bigfoot's Revenge; Nosferatu: Van Helsing's Secret; and Haunted: Curse of the Night Hag, to test their wit and survival skills with family and friends.
Sushi for Dinner? Yes, Please.
It's summertime and sushi makes a perfect meal. It's light, healthy and fun to share with friends. Atlanta boasts wonderful sushi restaurants including O-Ku, whose chef Masatomo "Masa" Hamaya uses traditional but lesser known techniques such as Aburi-style featuring flamed-touched fish. Popular sushi bars in Atlanta include Nakato, Eight Sushi Lounge, Umi, OceanWave, Magomiya, MF Sushi, Mugo, Bottle Rocket, Nobu, Poke Buri and Tomo.
It's Summerfest Time
The Virginia-Highland Summerfest will take place June 10 with an artists market, kidsfest, music, food and lots of family fun. The Friday night kick-off party, which used to be free, now charges $35 for adults and $10 for kids (children younger than 2 are free). You can enjoy live music, free drinks and food from three food trucks as well as all the Saturday fun.
Float Like a Butterfly
The 24th annual Flying Colors Butterfly Festival will delight children all ages with live butterflies at the Butterfly Encounter. You can meet pollinator experts and enjoy tasty food and live entertainment at the Chattahoochee Nature Center. After your time with the delightful butterflies, explore the center and enjoy the great outdoors.
On the Fringe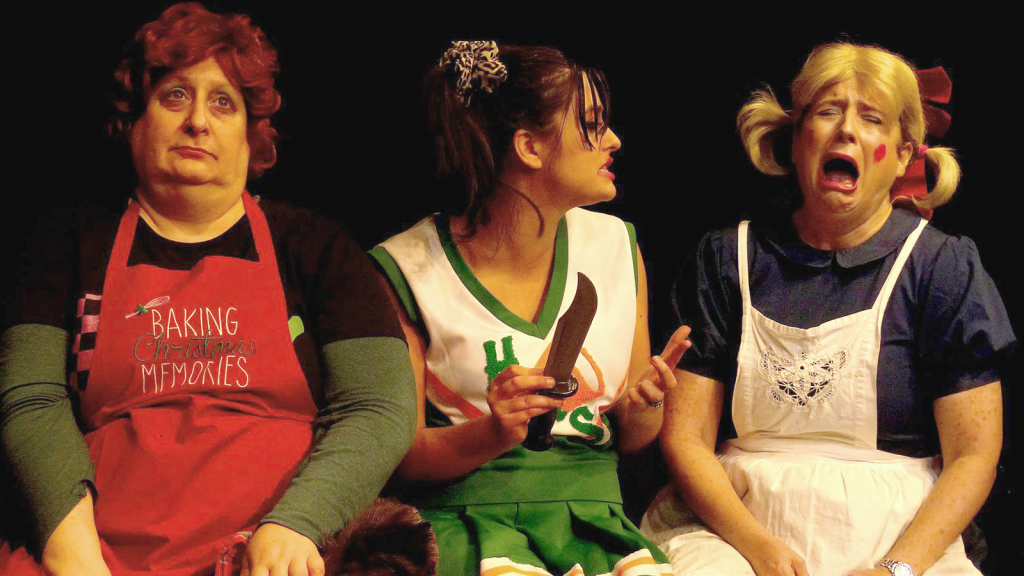 The Atlanta Fringe Festival, a "week-long theater binge" will take place June 5-11 throughout East Atlanta. The festival features live performances by 28 artist groups from across the country and Australia as well as local favorites. The Atlanta Fringe Festival is one of several around the world as an outlet for original and exciting performance work.
Visit a Foodie Playground
Atlanta's newest food hall, Citizens Market, has opened at Phipps Plaza with 13 restaurant stalls offering everything from sushi, burgers, roast chicken bowls, fried chicken sandwiches, tacos and vegan from from well-known chefs and food influencers. The 25,000-square-foot market includes Umani Burger, Krispy Rice, Sam's Crispy Chicken, Cicci di Carne, El Pollo Verde and Soom Soom.
Love a Good (Professional) Fight?
The Professional Fighters League (PFL) comes to Atlantic Station for three regular season fights on June 8, 16 and 23. June 8 features featherweights and light heavyweights. June 16 shines the light on heavyweights and women's featherweights, and June 23 focuses on welterweights and lightweights. All fights will occur at Overtime Elite Arena. The fights will be live on ESPN and ESPN+ in the U.S., with international distribution to 160 countries globally as the best athletes in the world look to take one step closer to a PFL world title and $1million prize.
Opa!
Chef Pano I. Karatassos (who beat Bobby Flay) is bringing back his uber popular lamb dinners on the third Sunday of every month, honoring the Greek tradition of roasting a whole lamb. The meal includes grilled octopus, traditional spreads and Greek desserts. Space is limited and tickets are required. And if you can't make to one of the special events, head over to Kyma in Buckhead any Tuesday through Sunday this summer and dine on the Champagne Patio to receive a complimentary glass of the bubbly. It'll save you a trip to Greece.
Atlanta Wine & Jazz Festival Returns
The Atlanta Wine & Jazz Festival returns to Historic Fourth Ward Park June 3 with Wines of the World tastings of wines from Hungary, Portugal, France, Italy, Greece, Armenia, Argentina, Spain, Australia and other regions. Also enjoy craft beers and craft spirits. Jazz lovers can enjoy listening to Smooth Jazz Recording Artists .
For even more things to do in Atlanta, check our calendar of events.
Discover More
Get to know Atlanta, and discover the best things to do around the city.