Locally Owned Ice Cream Shops in Atlanta
On hot summer days in Atlanta, there are lots of great places to cool off with ice cream, popsicles and other cold treats. Pick a favorite or two from this list of locally owned ice cream and dessert shops.
Butter and Cream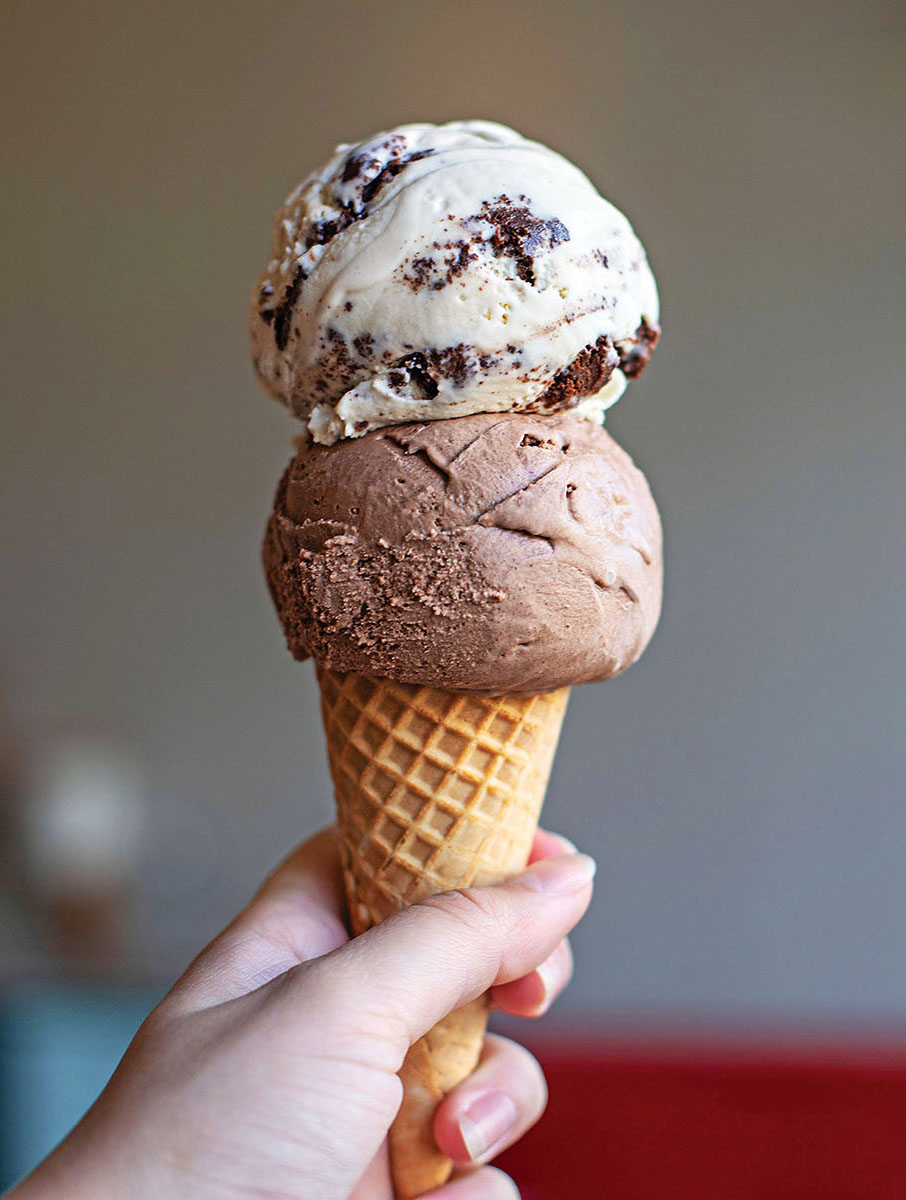 Find Butter & Cream just off of the Atlanta BeltLine Eastside Trail. The shop offers flavors such as Midnight Snacks (sweetened condensed milk and cream cheese ice cream with chocolate chip cookies, brownies, chocolate- covered cake pieces and a dulce de leche swirl); Honeycomb Forest (honey ice cream with honeycomb candy); and Butterscotch Brownie (butterscotch ice cream with brownies mixed in).
King of Pops
King of Pops is an Atlanta tradition with flavors such as chocolate sea salt and strawberry lemonade. You can find King of Pops at events around Atlanta such as festivals and Atlanta Braves games as well as local shops around the city. No surprise, there also is a King of Pops Bar at Ponce City Market.
Honeysuckle Gelato at Ponce City Market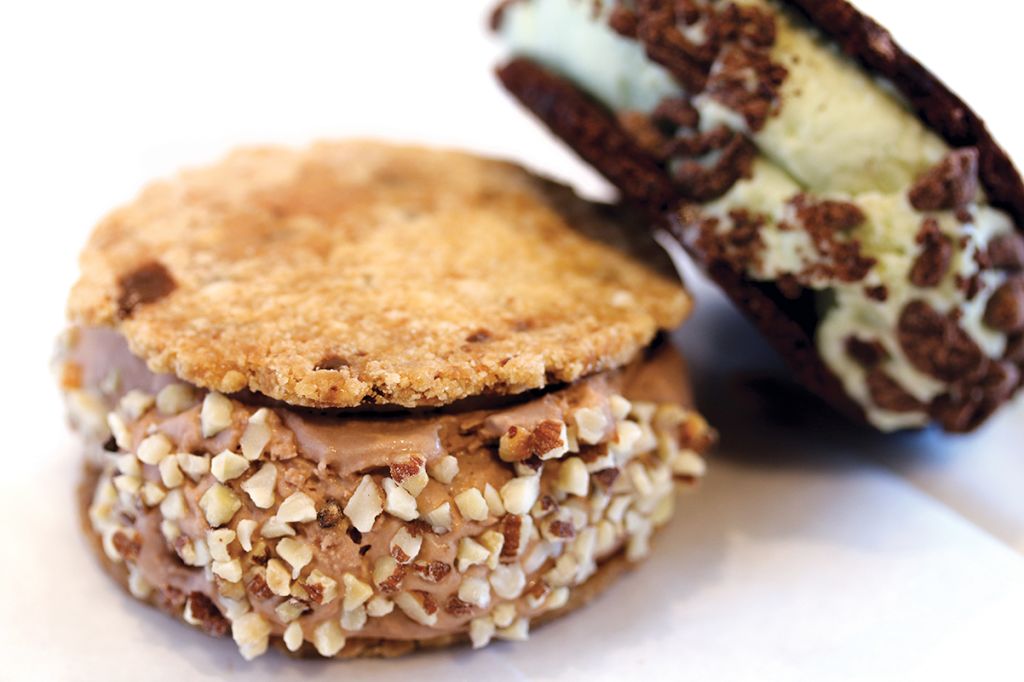 Stop at Ponce City Market for a treat from Honeysuckle Gelato, a shop with flavors such as Nutella, salted caramel brownie and pistachio. Honeysuckle Gelato also offers seasonal flavors. When you buy from Honeysuckle Gelato you give back to the community because the local store donates a portion of its proceeds to the Atlanta Community Food Bank.
PanPaleta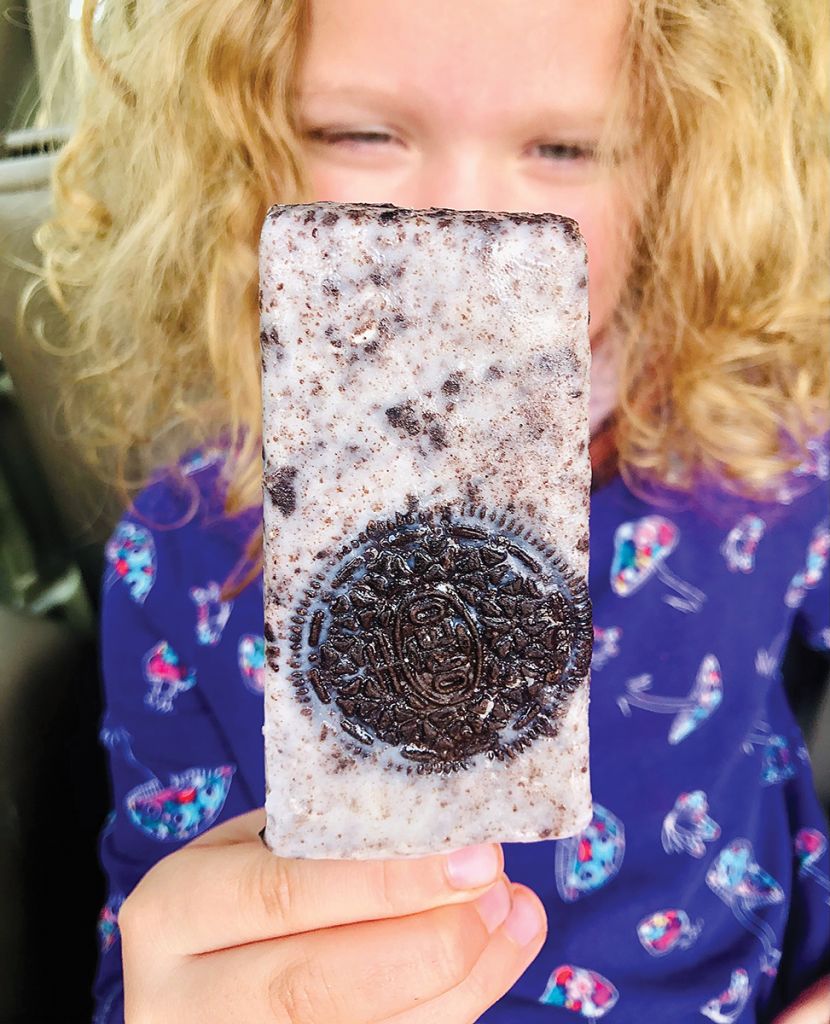 Off of Buford Highway is a little store in Northeast Plaza that sells bread, cakes and paletas, which are Mexican frozen treats on sticks. PanPaleta offers flavors like coffee, mango chile and strawberry kiwi. Try out your treats at a table in the store with lively music and colorful pinatas hanging from the ceiling.
Four Fat Cows
Four Fat Cows is a playful ice cream store with six locations including Buckhead and Reynoldstown. The shop sell flavors including the colorful Superman and Nutella cookie dough. For an uncommon taste, try cinnamon avocado. There also are toys and games for purchase.
Sweet Stack Creamery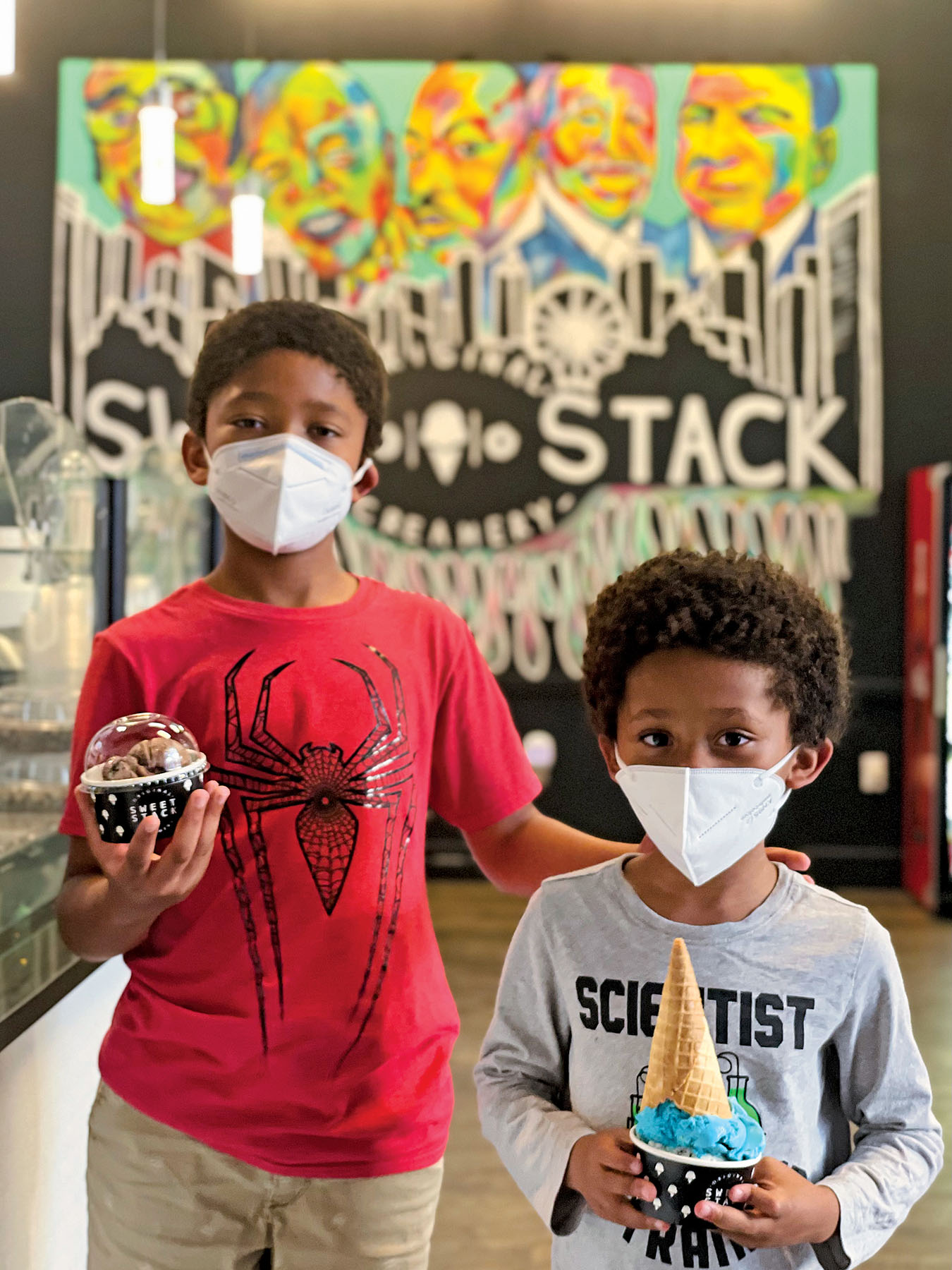 Check out Sweet Stack in downtown Atlanta. The small shop serves ice cream and doughnut sandwiches (Sweet Stacks) with crazy combinations of flavors such as Black Panther (charcoal and coconut) and Amber Rose (cotton candy-flavored ice cream with pop rocks). Sweet Stack also offers fun toppings and vegan options such as French Press.
Not As Famous Cookie Co.
What could be better with ice cream than cookies? The Not As Famous Cookie Co. menu offers both. Get an ice cream sandwich or try a cookie shake. Our favorite is the deep dish cookie with a scoop on top. Visit the shop in Smyrna or follow social media to see where the cookie/ice cream truck is popping up around Atlanta next.
The Yard Milkshake Bar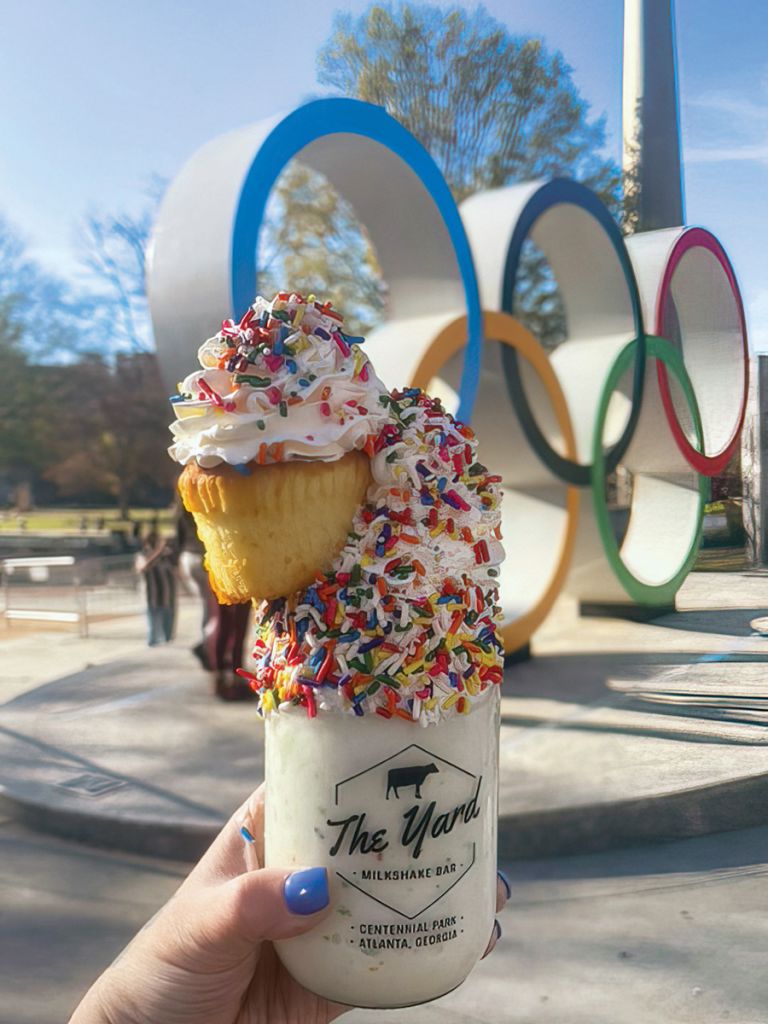 Although not local, The Yard Milkshake Bar in downtown Atlanta deserves an honorable mention. The Yard sells simple flavors such as birthday cake, coffee, and cookies and cream but it's the specialty milkshakes that put this shop over the top. Order the salted caramel cheesecake with salted caramel and caramel cheesecake cookie monster ice creams and a slice of cheesecake on top.
Atlanta Ice Cream Festival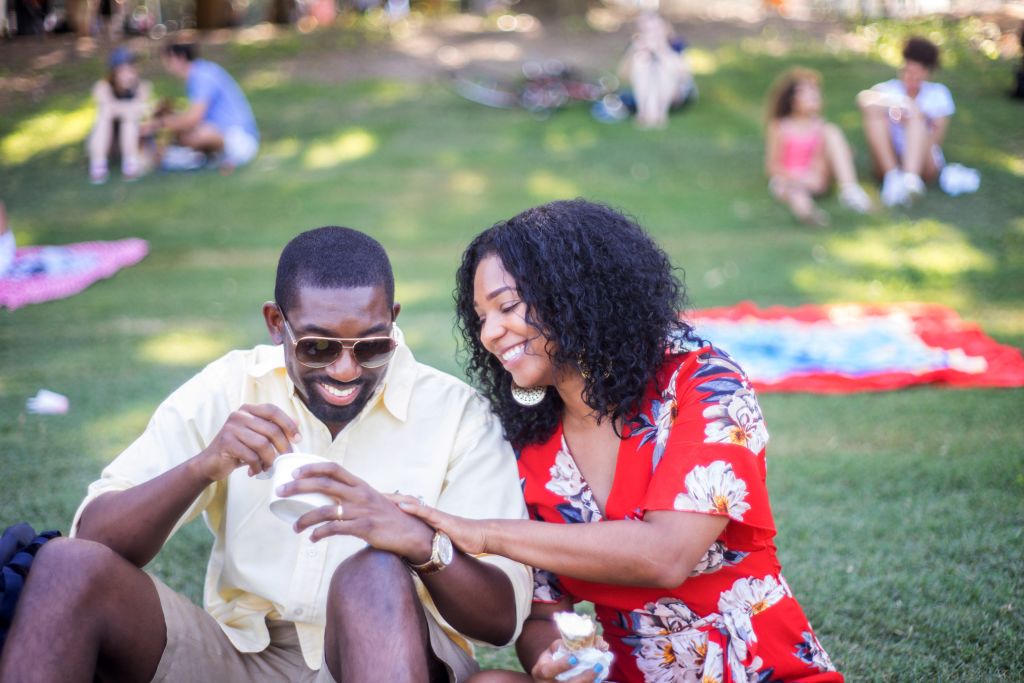 For family fun and ice cream treats from all around the city, visit the Atlanta Ice Cream Festival, which takes place during summertime at Piedmont Park.
Discover More
Get to know Atlanta, and discover the best things to do around the city.