The Legacy of Atlanta's Historically Black Colleges & Universities
The progression from the Civil War through Reconstruction and the Civil Rights Movement is reflected in the high standards of education established by the historically Black colleges and universities (HBCUs) of Atlanta, Georgia. The past, present and future of these illustrious institutions are sources of pride for Atlantans, students and alumni.
The Atlanta University Center (AUC) is a consortium of four Historically Black Colleges and Universities (HBCU)—Clark Atlanta University, Morehouse College, Morehouse School of Medicine, and Spelman College. Morris Brown College and the Interdenominational Theological Center are no longer members of the Consortium but are widely recognized for their role in the AUC's rich legacy. The Consortium allows students to cross-register for a broader collegiate experience. 
These institutions of higher education were pioneers in offering education opportunities to Black Americans, and a progressive force in the development of Atlanta's Black community. They played a vital role in the Civil Rights Movement. Graduates have gone on to be pioneers in their fields, across all disciplines, and leaders at every level.
Historically Black Colleges & Universities in Atlanta University Center
Clark Atlanta University
Clark Atlanta University is the first HBCU in the Southern United States, and the largest in the Atlanta University Center Consortium. It was created in 1988 with the consolidation of two prestigious HBCUs—Clark College, founded in 1869, and Atlanta University, founded in 1865. Both were cornerstones in the Civil Rights movement, and it was there that the first black student legally challenged segregation in higher education in the Deep South. 
Graduates have gone on to be pioneers in their fields and their accomplishments include many "firsts." Some of these have included the first Black graduates of West Point and the University of Georgia, the first Black professor at New York University, first Black woman admitted to the Georgia Bar, first Black person elected to the South Carolina Senate after Reconstruction, the first Black women elected to the Georgia General Assembly and the New Jersey state legislature, and the first Black director of the Atlanta-Fulton Public Library System. Clark Atlanta continues to mold future generations of Black leaders across the disciplines.
Morehouse College
Bold, inspiring, men of service. Morehouse College has been shaping spiritually-disciplined creative thinkers and world-changing leaders since its founding, two years after the end of the Civil War. The world's only HBCU for men, Morehouse is ranked the leading producer of Black men who receive doctorates in education, the spectrum of sciences, the humanities and the arts. It has produced four Rhodes Scholars, college presidents, and leaders spanning many fields. It is the alma mater of Civil Rights leader Martin Luther King Jr., and many other distinguished Black leaders. Other notable alumni include Maynard H. Jackson, Jr., Atlanta's first Black mayor; social activist Julian Bond and actor Samuel L. Jackson. 
Morehouse is committed to training the next generation of ethical, compassionate leaders who will go on to change their communities, the nation and the world. Students are attracted to what it means to be a Morehouse man: a brotherhood of educated Black men committed to truth, morality and justice, who want to have a significant impact on American society.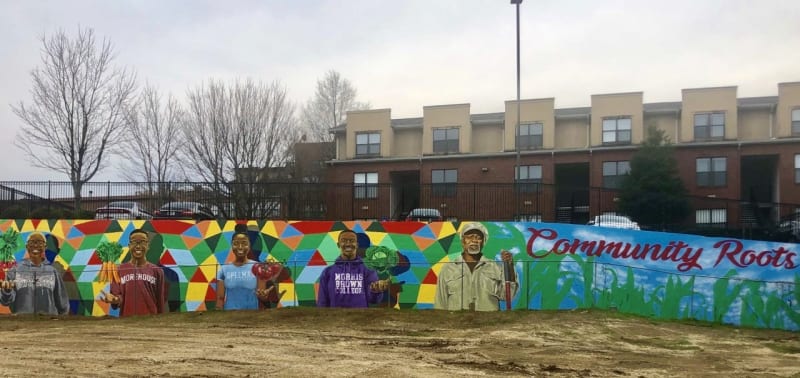 Morehouse School of Medicine
Originally part of Morehouse College, Morehouse School of Medicine became independent in 1981 and is the first medical school established at an HBCU in the 20th century.
Unlike Morehouse College, the Medical School is co-ed. Its mission is to improve the health and well-being of individuals and communities, with an emphasis on people of color and the underserved populations in Georgia and across the world, and to increase the diversity of the health and research professional workforce. MSM alumni have gone on to serve in high-ranking positions such as Surgeon General.

Spelman College
Spelman College has been molding young female minds into successful, educated, free-thinking women since its founding in 1881. It has built a reputation as the leading educator of Black women who go on to earn doctoral degrees in science, engineering, and mathematics. 
Students are attracted to the school's legacy of developing strong, Black women leaders. Individuality is valued at Spelman, and students have a strong sense of social justice. Notable alumni include former surgeon general Audrey F. Manley; Maj. Gen. Marcelite J. Harris, who was the first Black female general in the Air Force; and Presidential Medal of Freedom recipient, Marian Wright Edelman. Pulitzer Prize-winning author Alice Walker, who wrote "The Color Purple," Bernice King, Pearl Cleage, Rosalind G. Brewer, Stacey Abrams, Shaun Robinson and Keshia Knight Pulliam also attended Spelman College.
The college ranks in the top 50 four-year colleges and universities for Fulbright and Gilman Scholars, and second in graduates who attend medical school. It is one of the most selective women's colleges in the country and has the highest graduation rate of all HBCUs.
Spelman played a key role in the Civil Rights Movement, with its students participating in sit-ins and protests throughout the 1960s. It is also home to the only museum in the country that focuses on art by and about women of the African diaspora.
Students enjoy a close camaraderie with the other HBCUs nearby, including a joint homecoming with Morehouse that is the highlight of the year. Prospective students can look forward to a challenging academic environment, commitment to service and community, and a welcoming atmosphere of sisterhood.
Reasons to Visit HBCU Campuses in Atlanta
HBCU campuses at Atlanta University Center boast a distinguished group of alumni, among them Dr. Martin Luther King Jr., the N.A.A.C.P.'s Walter White, writer and civil rights activist James Weldon Johnson, opera singer Mattiwilda Dobbs, filmmaker Spike Lee, Atlanta's first African American mayor Maynard H. Jackson Jr., social activist Julian Bond, Children's Defense Fund founder Marian Wright Edelman, actor Samuel L. Jackson, United States senator-elect Raphael Warnock, actress Keisha Knight Pulliam and director Kenya Barris. Renowned activists and academics continue their work to ensure that the legacy established by historically Black colleges in Atlanta, Ga. pushes forward.
Movies and TV shows were filmed on these HBCU campuses, exploring the culture and experience of Black college students and families. A few of the shows filmed in the AUC include: School Daze, A Different World, ATL, Stomp the Yard, Drumline, The Quad, The Immortal Life of Henrietta Lacks and Hidden Figures.
Atlanta's HBCUs house treasure troves of art. Don't miss the Clark Atlanta University Art Museum and the Spelman College Museum of Fine Art.
There are plenty of activities to enjoy and history to explore in this college neighborhood. Start with the Herndon Home Museum, Hammonds House Museum, Paschal's Restaurant and Busy Bee Café. Then explore other Black and Brown-owned businesses located in the West End such as Slutty Vegan, Russell Center for Innovation and Entrepreneurship, Atlanta Business League, Local Green Atlanta and Soul Vegetarian.
Know before you go
Where is the Atlanta University Center located?
The physical address of the Atlanta University Center Consortium is:
156 Mildred St SW
Atlanta, GA 30314
Are tours of Atlanta University Center available?
Clark Atlanta University Tours are conducted Monday-Friday at 9:30 a.m. and 2:30 p.m. and select Saturdays during the regular academic year (fall and spring semesters).  A weekday campus visit includes a 30-minute information session for students and their families provided by an admissions professional and a 60-minute student-guided tour of the campus.
Morehouse College Tours are available by reservation Monday, Wednesday and Friday at 10 a.m., 11 a.m. and 2 p.m., Tuesday and Thursday at 10:30 a.m. and 2:30 p.m. for individuals, families and groups.
Morehouse School of Medicine Tours are available for prospective students.
Spelman College Tours are hosted by the Welcome Center Monday through Friday for high school students and their families, and for groups of no more than 75 female students. The total time spent on campus will be approximately 90 minutes. Tours are not available in August, December or during the first three weeks of January and May.
Discover More
Get to know Atlanta, and discover the best things to do around the city.