Corporate Volunteer Opportunities in Atlanta
It's no surprise that Atlanta, the heart of the American civil rights movement and a city known for its welcoming nature, is a city that likes to give back to the community. Corporations and small businesses in Atlanta build community engagement into their business models. Likewise, Atlanta's varied and many nonprofit organizations welcome groups coming to Atlanta for meetings and conferences to contribute through donations or hands-on opportunities.
Volunteer or Donate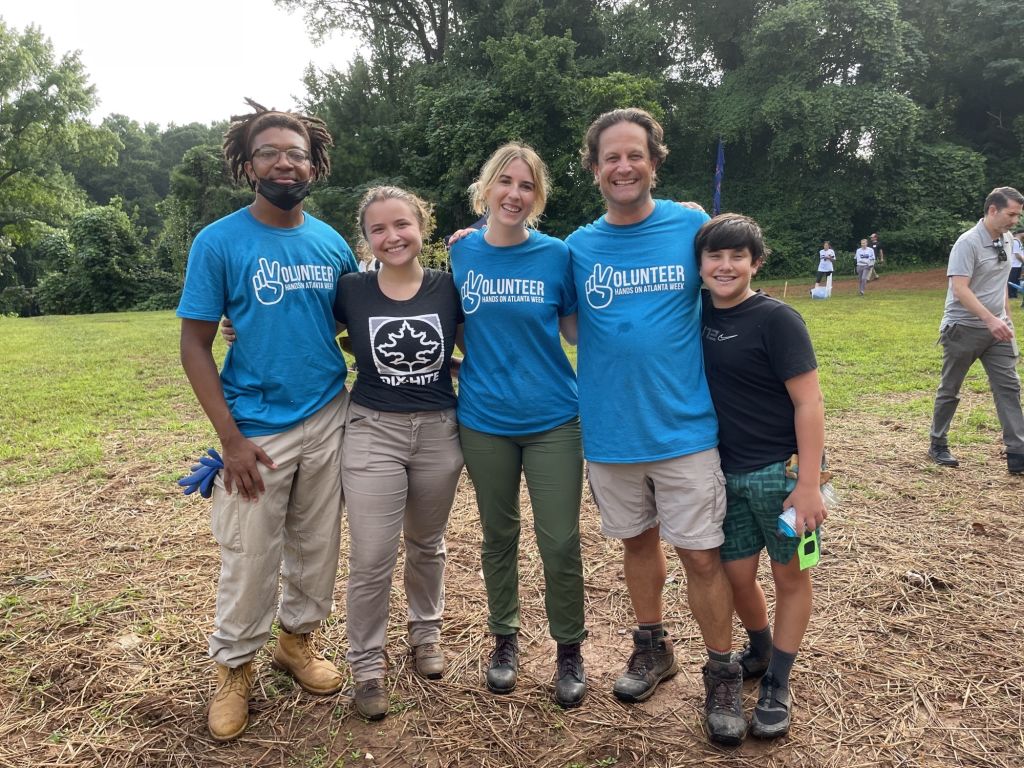 Corporate social responsibility programs are an integral part of today's meeting agendas. Atlanta is home to several nonprofits that offer a variety of unique community service opportunities. Discover the ways your attendees can come together to give back with projects that will create a lasting impact with our Atlanta Community Engagement partners.
Volunteer Organizations
Atlanta is home to a wide variety of nonprofit organizations that help in numerous ways. You can read about them in detail on our Atlanta Community Engagement page. Areas that might interest your organization include groups that provide education and empowerment to young people, that keep young people out of the criminal justice system, that provide role models and expose young people to college and career opportunities.
Several organizations focus on poverty by building affordable homes, combatting homelessness and fighting hunger. One organization helps women find better paths; another lends a hand to families who have experienced trauma. There are nonprofits that focus on animals and another that focuses on trees.
One of our city's nonprofits helps build websites for under-funded nonprofits. Another focuses on the economic success of African Americans. Finally, Atlanta is home to a helping organization that simply goes where it is needed.
If your organization would like create a stronger connection to our city, Discover Atlanta's community engagement partners welcome the opportunity to connect, to work together, to make a difference and to make new friends. It's a win, win, win, win.
.
Discover More
Get to know Atlanta, and discover the best things to do around the city.