Four Ways Groups Can Volunteer in Atlanta
Groups selecting Atlanta as their host city will find many opportunities to give back to the local community during their time in the destination. Many companies match employee donations, but volunteering is one way meeting and convention attendees can connect with the local community and create lasting impact. Several Atlanta nonprofits offer virtual volunteer options, providing everyone methods to get involved and make a difference.
Help Feed Atlantans
The mission of Atlanta Community Food Bank is to fight hunger, relying on volunteers to help with sorting and packing food donations. Organizations can support in many ways including programing, event sponsorship and can even host a food drive. Atlanta Community Food Bank works with more than 700 nonprofit partners to distribute more than 67 million meals to food insecure individuals across Atlanta.
Assist with Virtual Efforts
Hands on Atlanta volunteers contribute to an array of initiatives, with one of the most pressing being COVID-19 relief efforts. Groups will find a robust list of virtual options including writing letters thanking Atlanta healthcare providers, making PPE masks and helping students with scholarship research processes. Hands on Atlanta partners with a number of organizations for volunteer opportunities including Dad's Garage Theatre Company, The King Center and National Center for Civil and Human Rights.
Donate Time to Those in Need
Meals on Wheels Atlanta (MOWA) supports senior independence from those struggling with poverty, food insecurity and social isolation. Alongside employee gift matching, companies may create a volunteer grant program to assist with the more than 514,000 meals served each year in the city. MOWA's community collaboration project, Our Kitchen, will triple meal production and groups can donate items from the wish list to achieve this goal.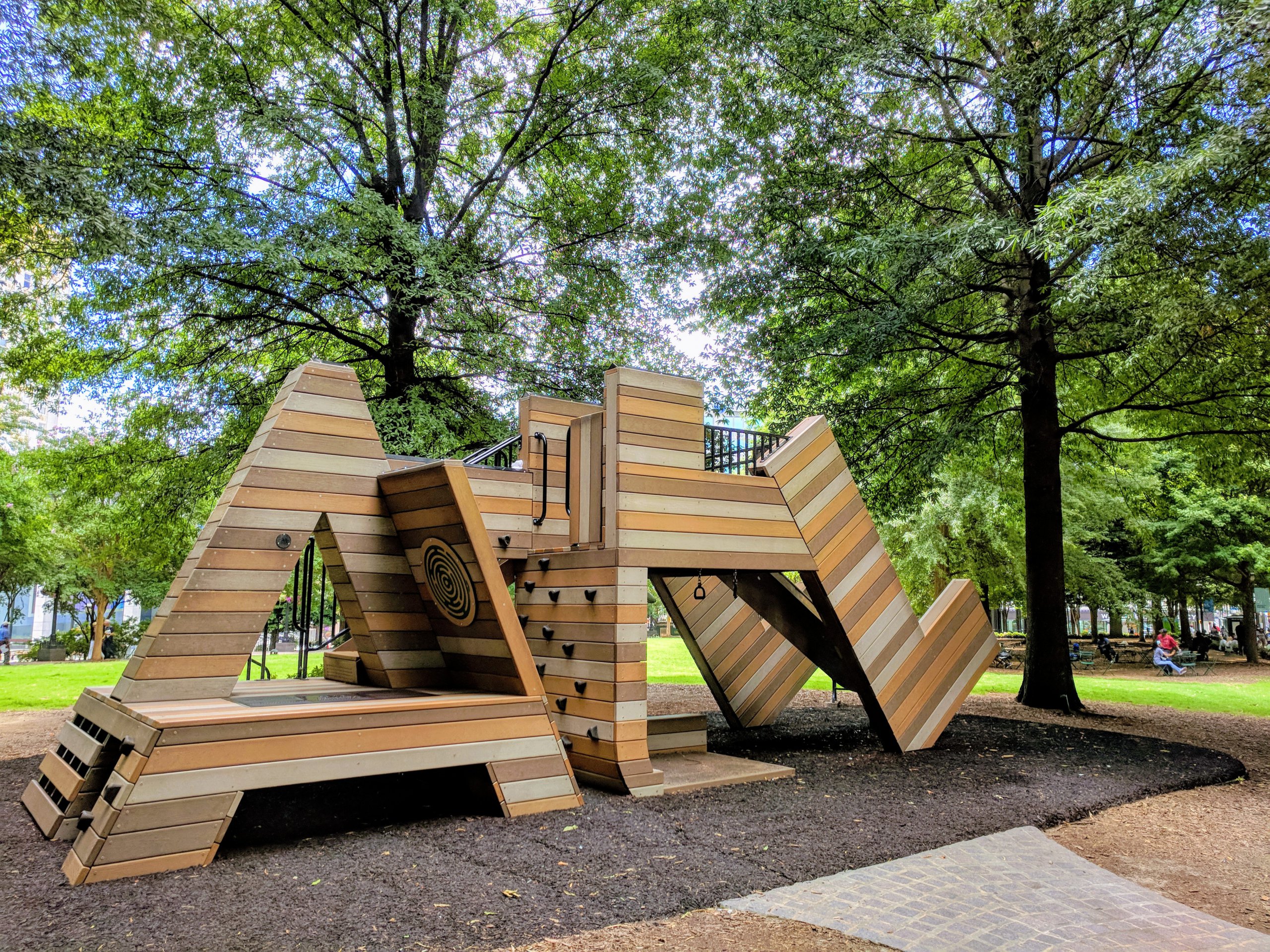 Contribute to Atlanta's Expansive Greenspaces
Atlanta is the City in the Forest with an expansive urban tree canopy and Trees Atlanta protects and improves the city's greenspaces. The corporate volunteer program provides teambuilding opportunities for groups through tree planting, mulching and pruning. Trees Atlanta manages nearly 45 acres of greenspace along Atlanta BeltLine, allowing groups to leave a 'green' mark on the destination.
Discover More
Get to know Atlanta, and discover the best things to do around the city.