Best Winter Getaways Near Atlanta
Published January 12, 2023
Last Updated February 3, 2023
Looking for the perfect winter getaway? Look no further. These nearby getaways are fun for all and will leave you feeling like you stepped into the ultimate winter wonderland. Not to mention, they're all just a short drive from Atlanta.
Communities
Madison, Ga.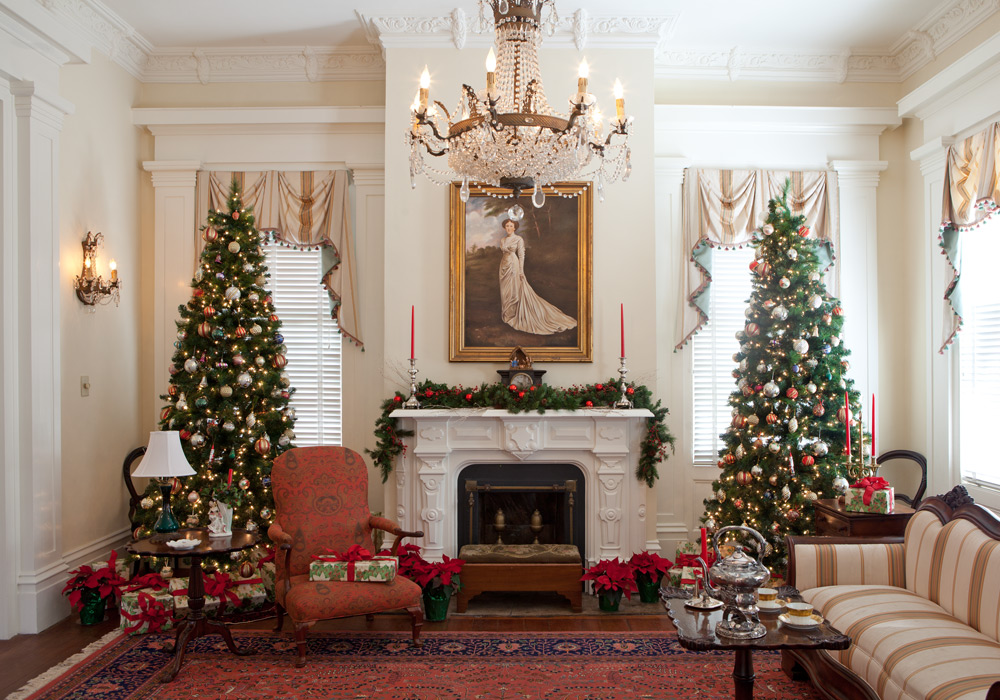 Looking for a small town where you can get away from the big city? Madison is known for its historic architecture, Southern charm and picturesque downtown streets. Check in at the Brady Inn, an 1885 Victorian bed and breakfast that will instantly have you feeling both relaxed and nostalgic. Learn more about Madison's history at Heritage Hall, get a breath of fresh air at Oconee National Forest or support locals at the Madison Flea Market.
Distance from Atlanta: About 60 miles via I-20 East
Helen, Ga.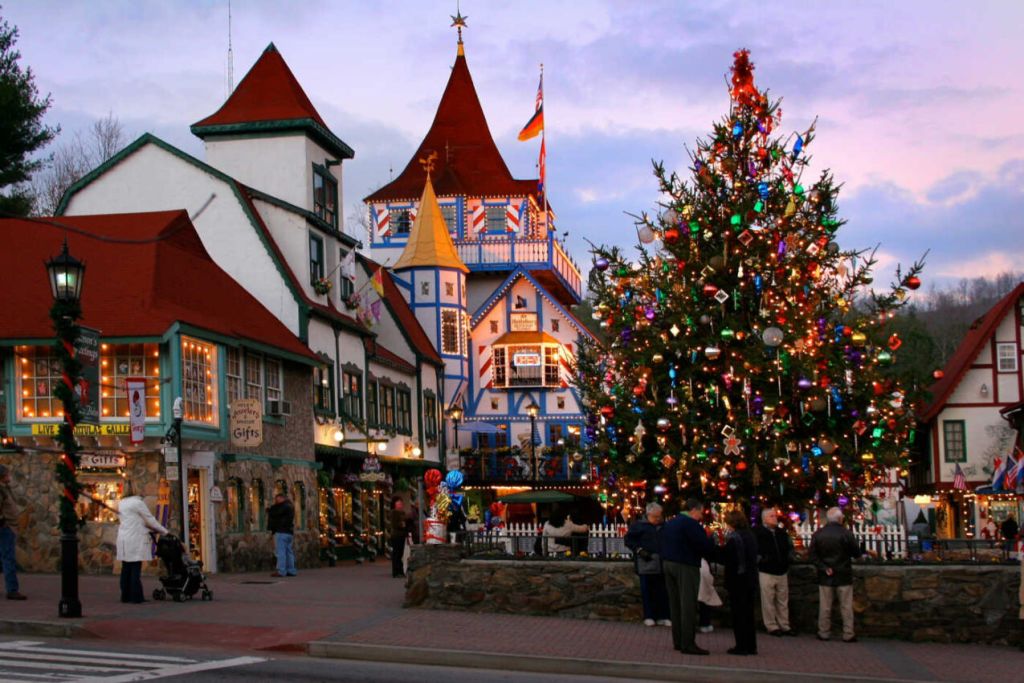 Take a trip to Germany without ever leaving Georgia. Helen is a mountain town in northeast Georgia known for Bavarian-style buildings and architecture. Downtown Helen is filled with shops and restaurants where you can see glass being hand blown and fudge made on a marble slab right in front of your eyes. After a day of shopping and eating, hit the trails to catch a glimpse of frozen waterfalls at Anna Ruby Falls or Raven Cliff Falls.
Distance from Atlanta: About 90 miles via U.S. 19 North
Dahlonega, Ga.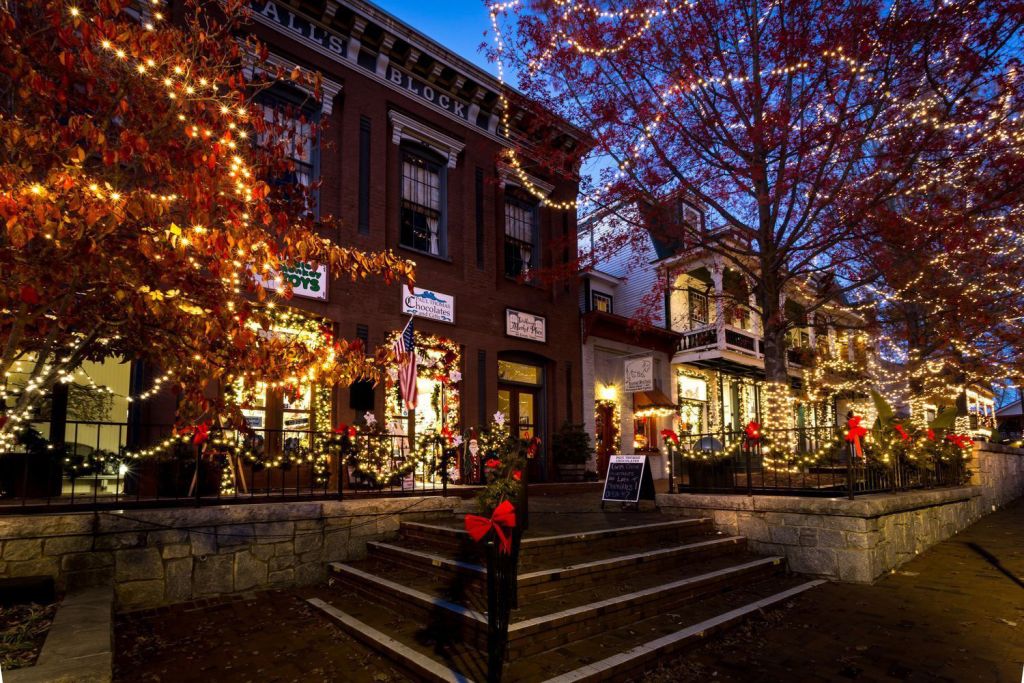 Near the mountains of north Georgia is a small city, Dahlonega, known for its wine country, history and performing arts community. Opt to sip from a glass of wine at Cavender Creek Vineyards and Winery, learn more about the mining history at the Dahlonega Gold Museum State Historic Site or catch a holiday production at the Historic Holly Theatre. Also, did you know that Dahlonega was the location of our nation's first major gold rush in 1829?
Distance from Atlanta: About 65 miles via U.S. 19 North
Wineries
Chateau Elan Winery & Resort
Looking to stay in style? Chateau Elan Winery & Resort in Braselton spans more than 3,500 acres of wooded forests with lush vineyards, multiple restaurants, tennis courts, championship golf courses and European-style spa treatment rooms. Cozy up 16th-century style at this chateau.
Distance from Atlanta: About 85 miles via I-85 North
Wolf Mountain Vineyards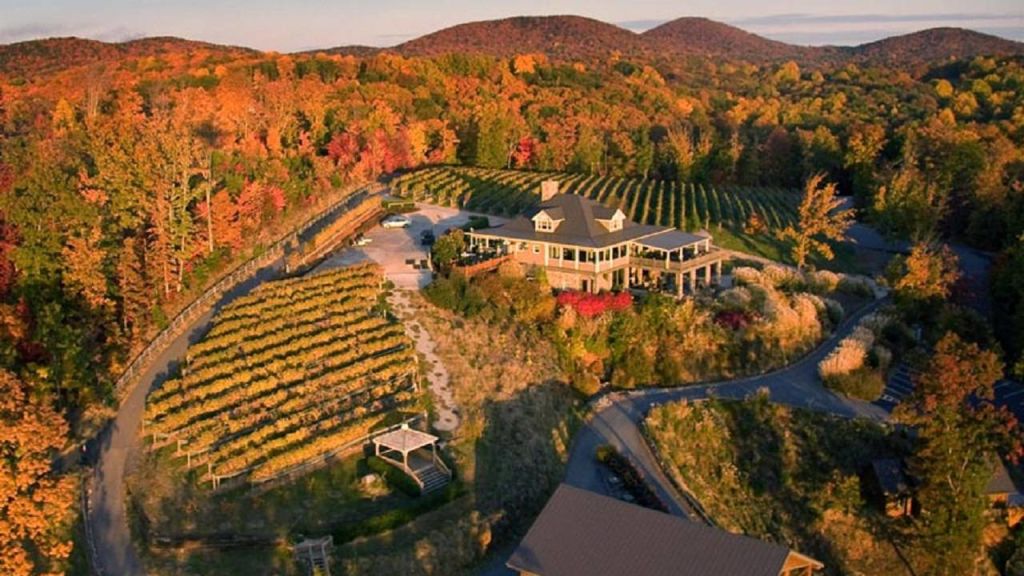 Wolf Mountain Vineyards in Dahlonega is Georgia's first winery ever to win best-in-class and double Gold Medals from the San Francisco Chronicle. Whether you opt to try one of the award-winning wines, explore the beautiful vineyard on a tour or indulge in Sunday brunch, you're in for a "grape" time.
Distance from Atlanta: About 70 miles via U.S. 19 North
Yonah Mountain Vineyard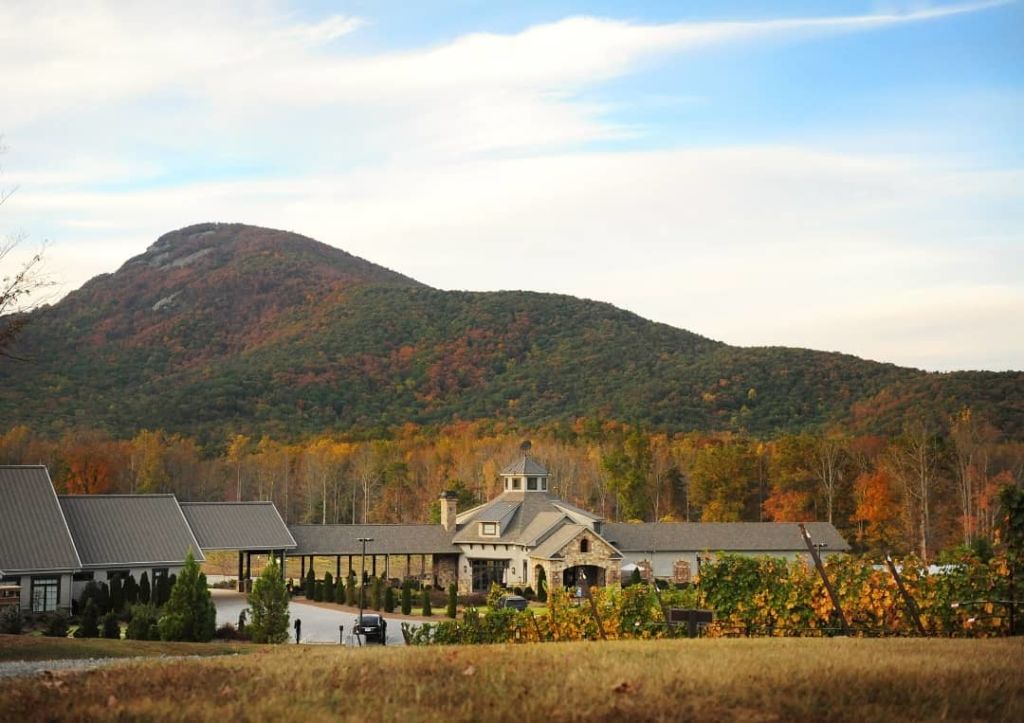 Sitting on 200 acres of rolling green hills, Yonah Mountain Vineyard is a family winery located at the base of Yonah Mountain in Cleveland, Ga. The vineyard's 90-minute walking tour allows you to discover the only known wine caves in Georgia while learning about world-class wines.
Distance from Atlanta: About 90 miles via I-85 North and I-985 North
Resorts
Barnsley Resort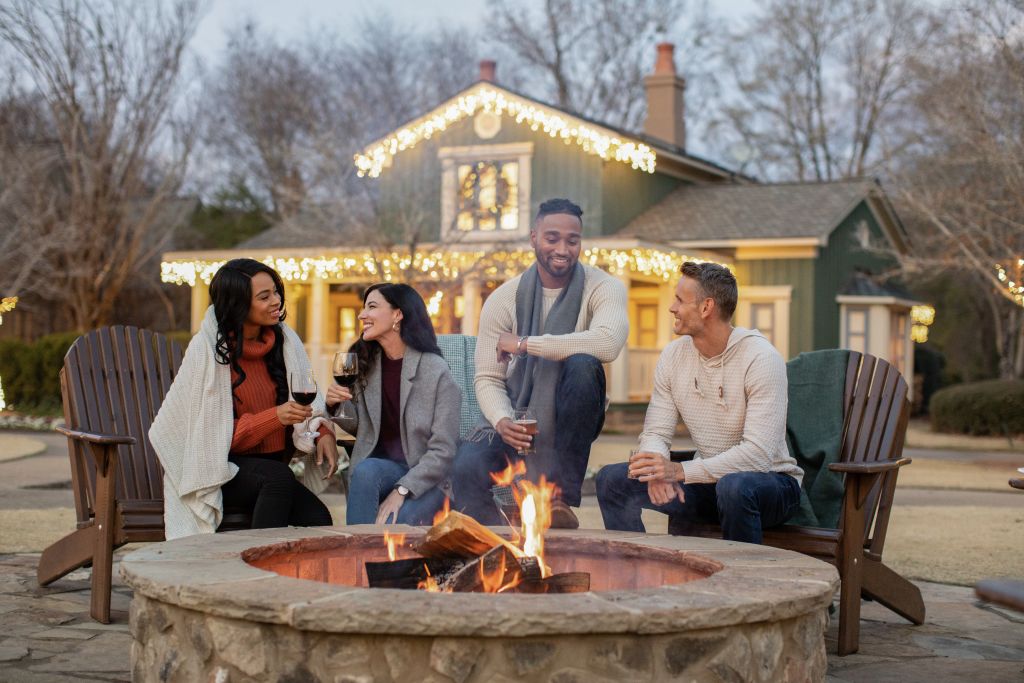 Sitting on 3,000 acres with parts of the estate dating from the 1840s, Barnsley Resort in Adairsville is where history meets fun. Whether you sign up for holiday movie nights, gingerbread house making, Christmas Day brunch –or all of the above — you'll have the opportunity to enjoy festive activities and explore holiday lights all season long.
Distance from Atlanta: About 60 miles via I-75 North
Great Wolf Lodge Water Park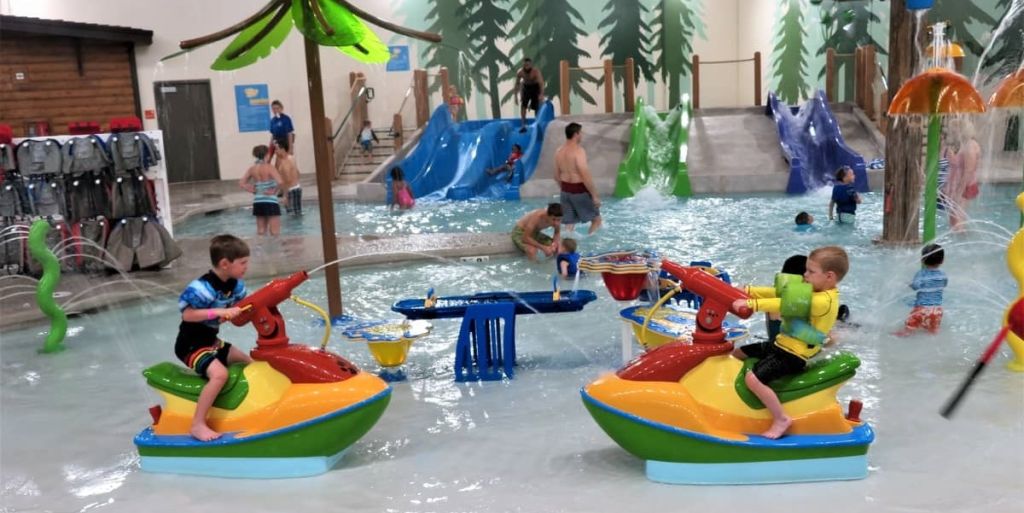 Surrounded by greenery, this nature-themed resort is the perfect escape from the cold weather and icy chill. Great Wolf Lodge Water Park in LaGrange offers indoor water park experiences, dry-land adventures, kid-friendly activities and dining options that are fun for all. Who's ready for the River Canyon Run water raft and Triple Thunder tube slide?
Distance from Atlanta: About 70 miles via I-85 South
Len Foote Hike Inn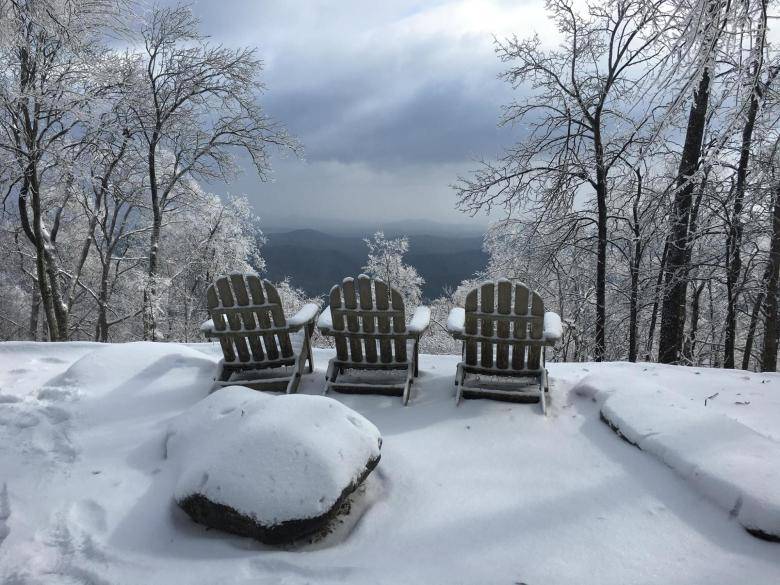 Whether you're looking to bond with nature or simply shake up your daily routine with something new, Len Foote Hike Inn in Dawsonville is where "everyone belongs." The sustainable design and LEED-certified ecotourism inn is nestled in the Chattahoochee National Forest near Frosty Mountain. The inn is accessible only via a five-mile hiking trail so don't forget to ditch your car and strap on your boots to begin your quality time with Mother Nature.
Distance from Atlanta: About 60 miles via U.S. 19 North
Outdoors
Stone Mountain Park
Spread across 3,200 acres, Stone Mountain Park in Stone Mountain is Georgia's most-visited attraction — and for good reason. The signature 300-million-old rock is the centerpiece of a family-friendly attraction offering plenty of outdoor recreational activities. Glide through the treetops on SkyHike, trek up the mountain for a scenic view or take a relaxing trip to the top with Summit Skyride year-round. This rock will surely knock your socks off.
Distance from Atlanta: About 25 miles via I-20 East, I-285 North and U.S. 78 East
Cloudland Canyon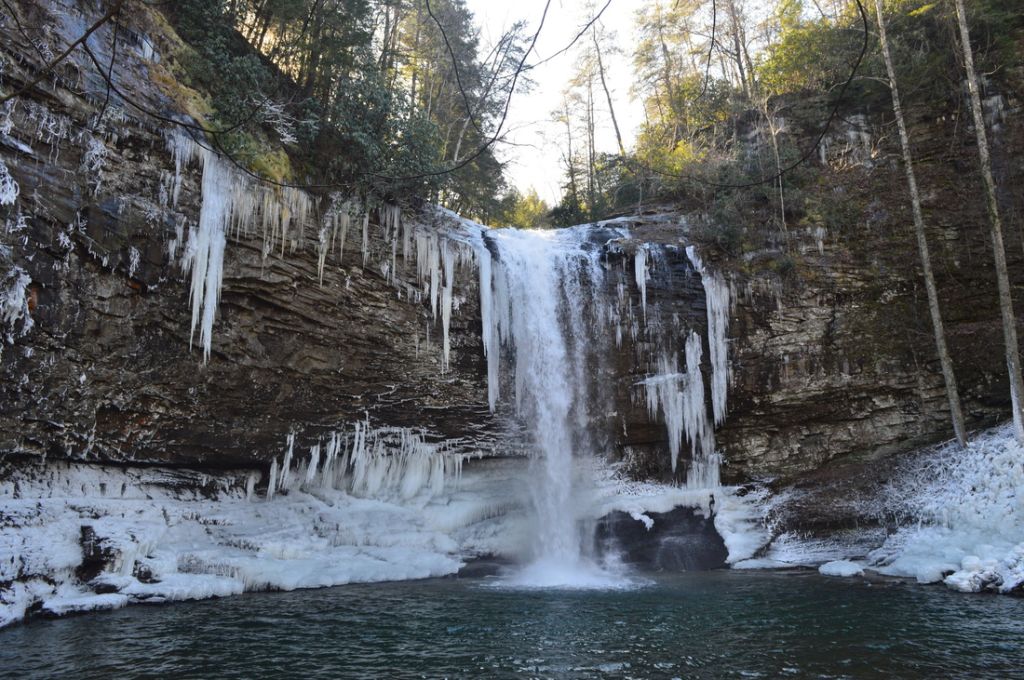 If you ever wanted to try glamping, now's your chance. Georgia State Parks offer spacious wooden yurts at select parks. In addition to the indoor amenities like electrical outlets and heaters, each yurt features an outdoor deck, picnic table and grilling fire pit. All you need to bring is your sleeping bag and friends.
Distance from Atlanta: Cloudland Canyon State Park in Rising Fawn is about 120 miles via I-75 North and Georgia 136 West
Lake Oconee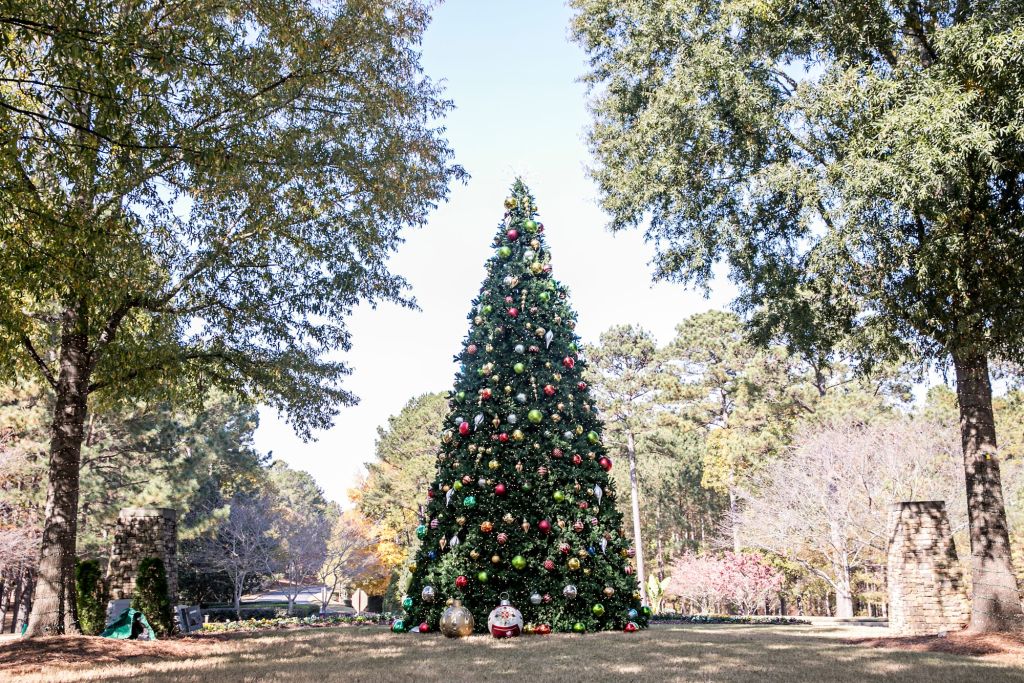 A hidden gem in central Georgia, Lake Oconee is where visitors can explore fun-filled outdoor activities for all ages. Admire the lights on downtown Greensboro's holiday tree or discover adventures in the countryside of Sandy Creek Sporting Grounds. Afterward, be sure to cool off and unwind at the Oconee Brewing Company with a crisp craft beer.
Distance from Atlanta: About 85 miles via I-20 East
Weren't able to find what you were looking for? Check out our Romantic Getaways, Budget-Friendly Getaways, or Fun Family Getaways to discover more.
Discover More
Get to know Atlanta, and discover the best things to do around the city.