Cool Things To Do in July in Atlanta
We'll admit that it can get hot in Atlanta during July, so here are some cool things to do.
Brand New Attraction Opens
The Illuminarium opens July 1 on the Atlanta BeltLine, just south of Ponce City Market. The wild safari adventure is an immersive experience that takes you face-to-face with exotic animals. High-resolution laser projection will have you thinking you are standing on sweeping plains or at a favorite watering hole for animals around the world. Find it at 550 Somerset Terrace NE.
Shoot the Hooch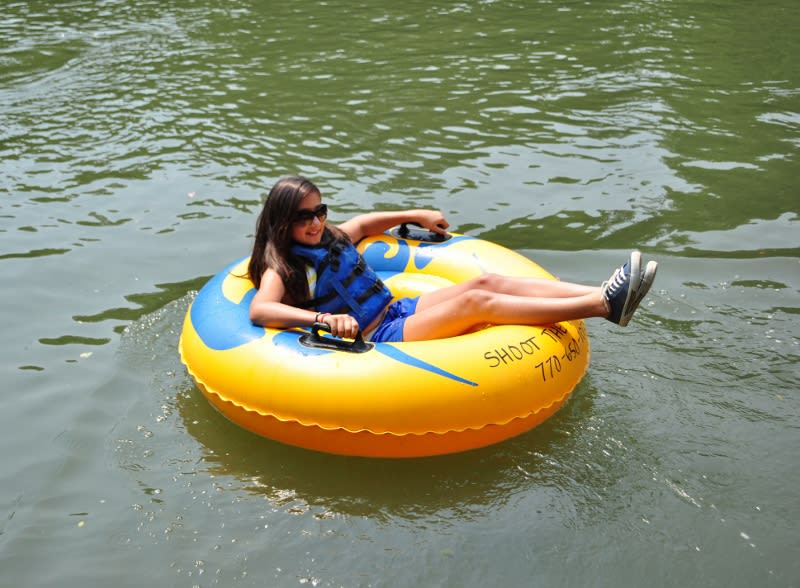 Shooting the Hooch is as much of an Atlanta tradition as Varsity chili dogs and the Dogwood Festival. The Chattahoochee National Park is a incredible playground for those who want to savor the great outdoors and run, picnic, walk with dogs or fish. But when July comes, Atlantans take to the river and go tubing or kayaking. There are plenty of rental options, so pick the one that suits your budget and time frame and spend the afternoon meandering down the great Chattahoochee while getting some sun and having some fun.
Psychedelic Putt Putt Golf
It's time to take your golf game to a new level at Puttshack, an upscale, tech-infused mini-golf experience that features neon lights, interactive leader boards, a digital prize wheel and fun custom-themed crazy holes like Beer Pong. On top of that, the food and drinks are first-rate, so it's a perfect date night, guys' night or bring-the-kids-when-it's-raining type of place. There's a good reason why you haven't experienced anything like this before — Atlanta's is the first Puttshack in the United States. More Puttshacks are coming across the country, but Atlanta has the first. PuttShack is located in the city's Westside as part of the Interlock community, which is also home to one of Atlanta's newest hotels, the Bellyard.
Vive la France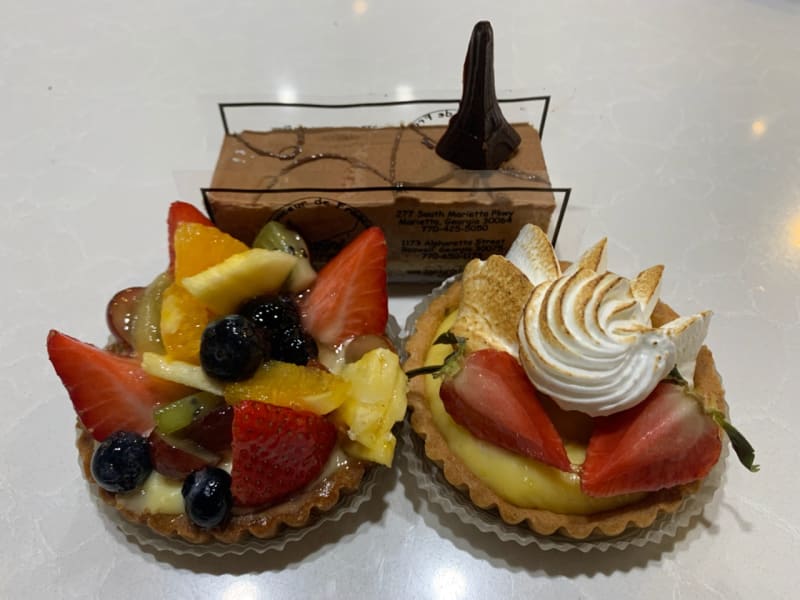 Yes, we celebrate the Fourth of July, but in France, it's Bastille Day on July 14. Pre-pandemic, the French community — as well as Francophiles — held several celebrations, but that's for next year. However, that shouldn't stop you from ordering a glass of champagne and saluting our shared history at some of the city's fantastic French restaurants and pastry shops. La Petite Maison, Anais Café & Bistro, Petit Chou, Douceur de France, Café Lapin, F&B, Bistro Niko, Le Bilboquet, Café Diem, Saint-Germain Bakery, Perrine's Wine Shop, Liam Otis French Restaurant and Breeze Confectionery Oven are all great places to have our own culinary detente.
Popcorn and an (outdoor) movie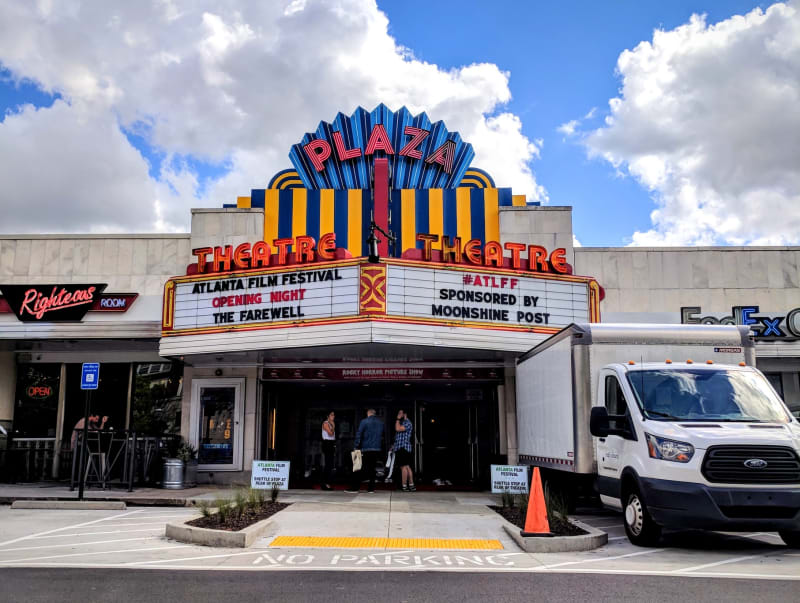 We're thankful movie theaters are opening, but a drive-in movie is the perfect summer activity. The Starlight Drive-in Theater opened in 1949, and although the technology has changed, the fun is still there. The Starlight now has four screens with a new digital projection that goes perfectly with its classic Art Deco style. The Plaza Theatre (which has reopened for indoor movies) in Virginia Highland started a pop-up drive-in theater in its back parking lot and another pop-up at Dad's Garage in the Old Fourth Ward. Although you are allowed to bring in your own food, you can purchase carry-out from nearby restaurants, and the Righteous Room will deliver food to your car at the Plaza Theatre. There also is an online concession menu available because, let's face it, what good is a movie without Swedish fish?
Trails, Trees and Tales
Trees Atlanta manages 82 linear acres of green space along seven miles of the Eastside Trail, Eastside Trail Extension and the Westside Trail of the Atlanta BeltLine. It comprises roughly 45 acres of planted space with the remaining 37 acres natural areas. Every month, Trees Atlanta offers walking tours along the BeltLine as well as in neighborhoods, with an expert docent who offers insights into local history, art and — of course –plants. It's a great fun way to get outdoors, exercise and get in touch with the trails, trees and tales. For those who want to get their hands dirty — literally — Trees Atlanta has monthly programs where you go into an Atlanta neighborhood and do a variety of gardening tasks such as tree pruning, weeding, refreshing mulch, removing invasive plants and watering.
Hot dog eating competition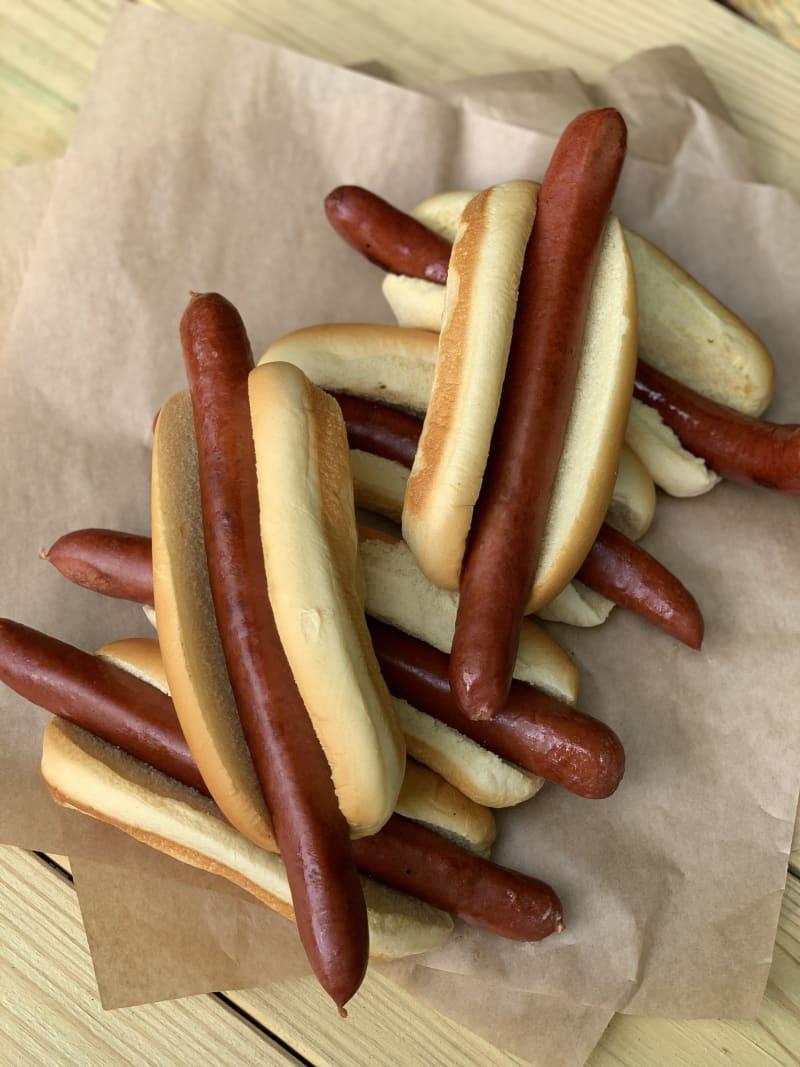 Of course, hot dogs and beer signal that it's summer, but a little friendly competition is always a plus. Red's Beer Garden is teaming with Arches Brewing for a hot dog eating extravaganza July 3 at 2 p.m. in Benteen Park. Bring your friends (plus four-legged ones) and hang at the newly expanded beer garden and sip Arches Brewing craft beer. Adding to the fun is that 10 percent of the proceeds will be donated to Autistic Self Advocacy.
Discover More
Get to know Atlanta, and discover the best things to do around the city.