Cool Things To Do in July in Atlanta
Published June 15, 2022
Last Updated June 30, 2022
Ice cream, check. Hot dogs, check. NASCAR, check. That's just the start of summertime frivolity. There are lots of cool things to do during one of our hottest months, so put on your sunscreen and get in on the action.
Fun in the Yards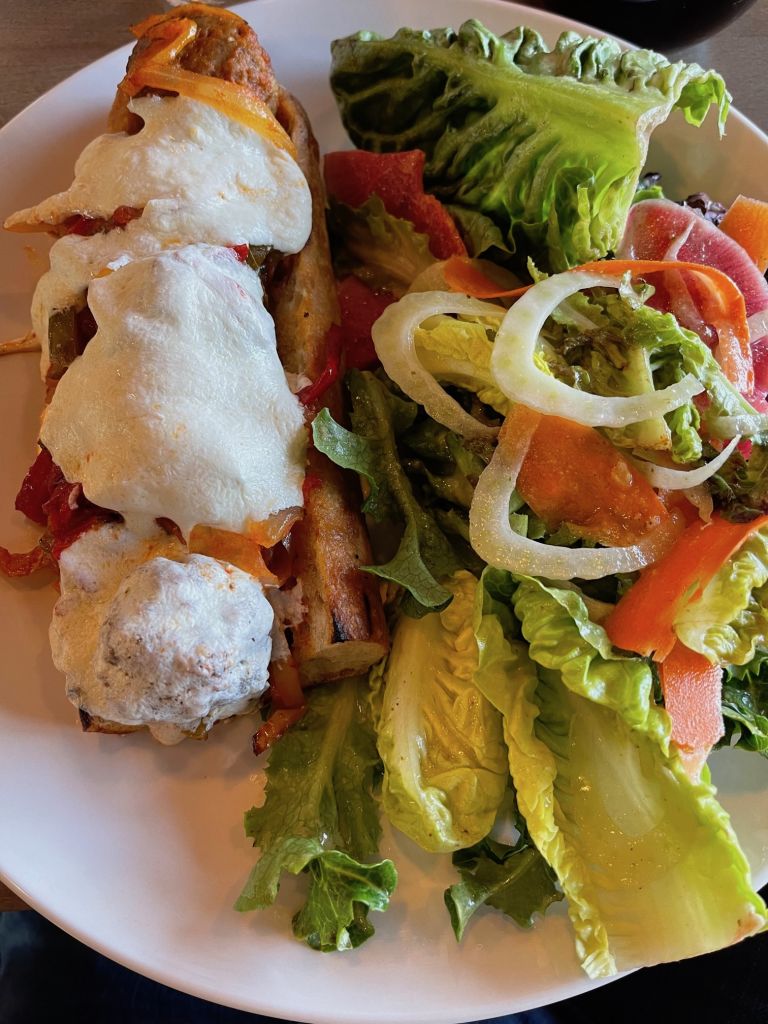 Pullman Yards is a historic property near Kirkwood that is an ever-changing mix of fun, arts and culture. In July, for instance, you could go there and hear instrumentalist and songwriter Andrew Bird and the musical act Iron & Wine or play pickleball. Another option, for foodies especially, is to stop in for a bite at Dailies & Sides, a casual eatery where chef Chris whips up delicious "sides" such as cauliflower soup, meatball subs and salads. A second restaurant should open in July as well.
See a Play
The arts are back in full force. Get belly laughs at the Blue Man Group performance July 8-10 and "Mean Girls" July 19-24 at the Fabulous Fox Theatre, as part of the Fifth Third Bank Broadway series. The Shakespeare Tavern offers up the classic "A Midsummer Night's Dream" July 2-24. "Square Blues" by Shay Youngblood opens July 8 and runs through Aug. 14 at Horizon Theatre.
You Will LUV Rooftop LOA
Rooftop LOA has everything you need for the perfect summer — a restaurant, pool and 4,000 square feet of rooftop space with lots of nooks and crannies to socialize, nibble on light bites and sip cocktails. Located on the roof of Interlock in West Midtown, Rooftop LOA (Leave of Absence) features 38,000-square-feet that includes a full-service restaurant, a 1,200-square-foot resort-style pool featuring cabanas and an indoor bar, and the Grove, a garden-inspired outdoor bar, and 150-person covered event pavilion.
Led by culinary director Joseph Trevino, the restaurant features coastal European cuisine for dinner, brunch and late-night. The pool and indoor pool bar accommodate more 200 people with sun loungers and private cabanas, as well as a rotation of events and programming. It also has one of the best views of Atlanta.
Action!
Kids Video Connection will present the 15th annual Atlanta Children's Film Festival (ACFF) July 7-24. The ACFF, a hybrid of online and in-person events, features screenings and workshops for children, teens and industry professionals. Among the activities are the Film Festival Family Day with several creative workshops at Emory University that include acting, storytelling, creating and communicating through puppets and a media career fair to introduce youth to careers in the film industry.
Gumbo, Crayfish and More
The Creole Food Festival takes place July 9 and 10 and showcases Black and brown chefs from Africa, the Caribbean, Latin America, South America and the South. Taking place at the Best End Brewing Company on White Street South, the event features samples, cooking demos and signature drinks as well as meet and greets with representatives from participating tourism boards, rising star chefs, bartenders and beverage connoisseurs.
Global Music
Get your groove on with some of your favorite artists from Top 40, hip-hop, R&B, reggae, Afro beats, Latin soca, jazz, funk, techno pop and country music at the International Music Festival July 3 at the Westside Cultural Arts Center. In addition to the music, there will be food trucks, a fashion show, games, ice cream, mobile basketball truck and special guests.
'People are People'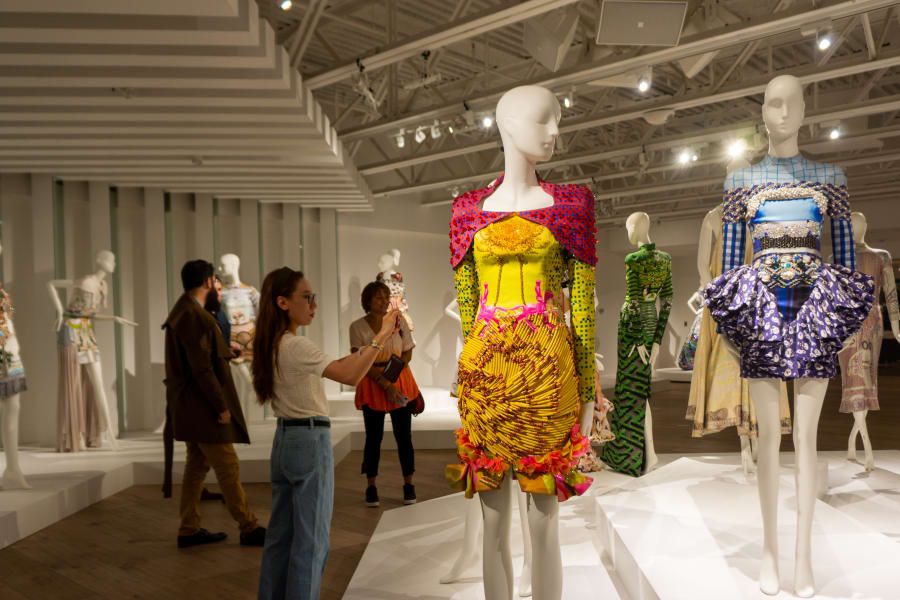 Famed designer Christian Siriano's contribution to fashion is being honored at SCAD's "People Are People" exhibition now through Oct. 2. The exhibition features the bold creations from Siriano's career, which started with him winning the fourth season of "Project Runway" in 2007 and launching his namesake collection in 2008. Today his glamorous gowns and gender-defying showstoppers have been worn by celebrities including Michelle Obama, Janelle Monae, Celine Dion, Lady Gaga, Lizzo and Billy Porter.
You Scream, We all Scream
Head to Piedmont Park on July 23 for one of our favorites, the Atlanta Ice Cream Festival. More than 120 vendors will offer samples of their cool delights, and there also will be games, craft vendors, live music, entertainment, wellness engagement and more.
VROOM and a Song
This is the South — that means NASCAR and music. Atlanta Motor Speedway is launching its inaugural Revs & Riffs NASCAR Weekend Music Festival July 8-10. The music festival will run in conjunction with the Quaker State 400 Presented by Walmart NASCAR that will also feature performances across a variety of musical genres paired with the on-track action designed to fuel fans' need for speed. The first-time festival will feature Grammy-nominated rapper Flo Rida, alternative music stalwarts Candlebox and Atlanta-based rock act Blackberry Smoke.
All grandstand ticket holders will have pre-race stage access for the concert and Xfinity Series driver introductions on a first-come, first-served basis. Additionally, a collection of musical acts will support the performances throughout the three-day festival.
The massive music festival will complement the slate of on-track action during Atlanta Motor Speedway's summer NASCAR weekend. First, the rising stars of the NASCAR Xfinity Series hit the high banks on Saturday, July 9, for the Alsco Uniforms 250. Then on Sunday, July 10, NASCAR Cup Series stars like Chase Elliott, Ryan Blaney and Kevin Harvick race for glory in the Quaker State 400 Presented by Walmart.
Still want more cars? Go to DJ Envy's Drive Your Dream Car Show at the Georgia World Congress Center on July 9. One of the biggest car shows of the year will feature celebrity cars as well as exotic, old-school, monster trucks — all kinds of cool things on four wheels. In addition there will be lots of family fun.
RuPaul Comes Home
Technically RuPaul grew up in San Diego, but he got his start as an entertainer in Atlanta and he returns July 13 for the RuPaul Drag Race World Tour coming to the Eastern, a live music venue. It's an all-new production with Kameron Michaels, Rose, Vanessa Venjie, Yvie Oddly and all finalists from the upcoming 14th season of RuPaul Drag Race.
Grant Park Meets the Bronx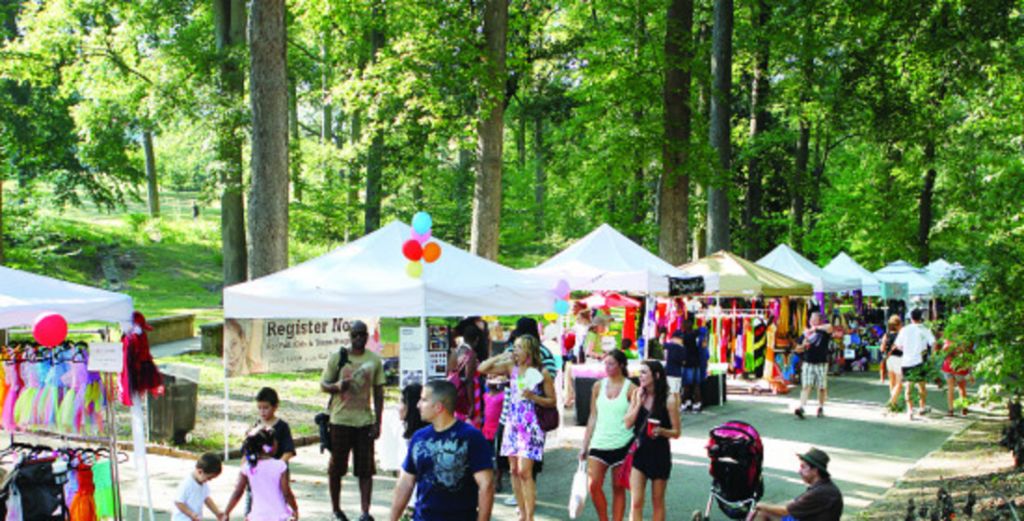 Grant Park is one of Atlanta's most historic neighborhoods, and on July 23 it goes hip-hop with Bronx Day. Among those entertaining are DJ Majestic, Will Traxx and TWF Brucie B. Bronx Day is a celebration of family, culture and hip-hop.
Dog Gone Fun
Red's Beer Garden plans its annual hot dog eating contest on July 3. The trick: Who can eat the most hot dogs in 10 minutes. All participants get free Three Taverns beers. Frippers is the hot dog sponsor; Three Taverns, the beer sponsor; and Caroline King of Bitch Beer Podcast is the MC. Registration is now open.
For more things to do in Atlanta, check our calendar of events.
Discover More
Get to know Atlanta, and discover the best things to do around the city.