Unique Things to Do for Black History Month in Atlanta
Published January 23, 2023
Last Updated January 27, 2023
In January, we celebrate the birthday and contributions of Atlanta native Dr. Martin Luther King Jr. Then in February, we celebrate Black History Month. Here are a few ideas of things to do during Black History Month in Atlanta.
Stroll Down Auburn Avenue
The Sweet Auburn neighborhood once was the center of cultural, spiritual and business life for Black Atlanta, and Auburn Avenue once was known as "the richest Negro Street in the world." Visit Martin Luther King, Jr. National Historical Park. Walk in the footsteps of those who came before us on Auburn Avenue, and see the Black and brown-owned businesses that are helping to revitalize the area. Use this Auburn Avenue itinerary as a guide.
Where: Start at the Auburn Avenue Research Library at 101 Auburn Ave. NE, head across the street to the APEX Museum, then make your way down to For Keeps Bookstore before heading to the MLK birth home.
Support Black-owned Businesses
The Village Retail at Ponce City Market features goods from Black entrepreneurs. Shop for jewelry, clothing, home decor, accessories, and health and wellness items.
Where: The Village Retail is inside Ponce City Market in Midtown at 675 Ponce de Leon Ave. NE
Browse a Bookstore
For Keeps Bookstore on Auburn Avenue is your stop for Black rare and classic books. The store also sells merchandise including shirts and bags, and you can get gift cards. The inventory at 44th & 3rd Bookseller is created to bring to customers books that represent the richness, diversity and genius of Black expression and the collective and individual history of the Black experience.
Where: For Keeps Bookstore, 171 Auburn Ave.
44th & 3rd Bookseller, 451 Lee St. SW
See Alvin Ailey Dancers Perform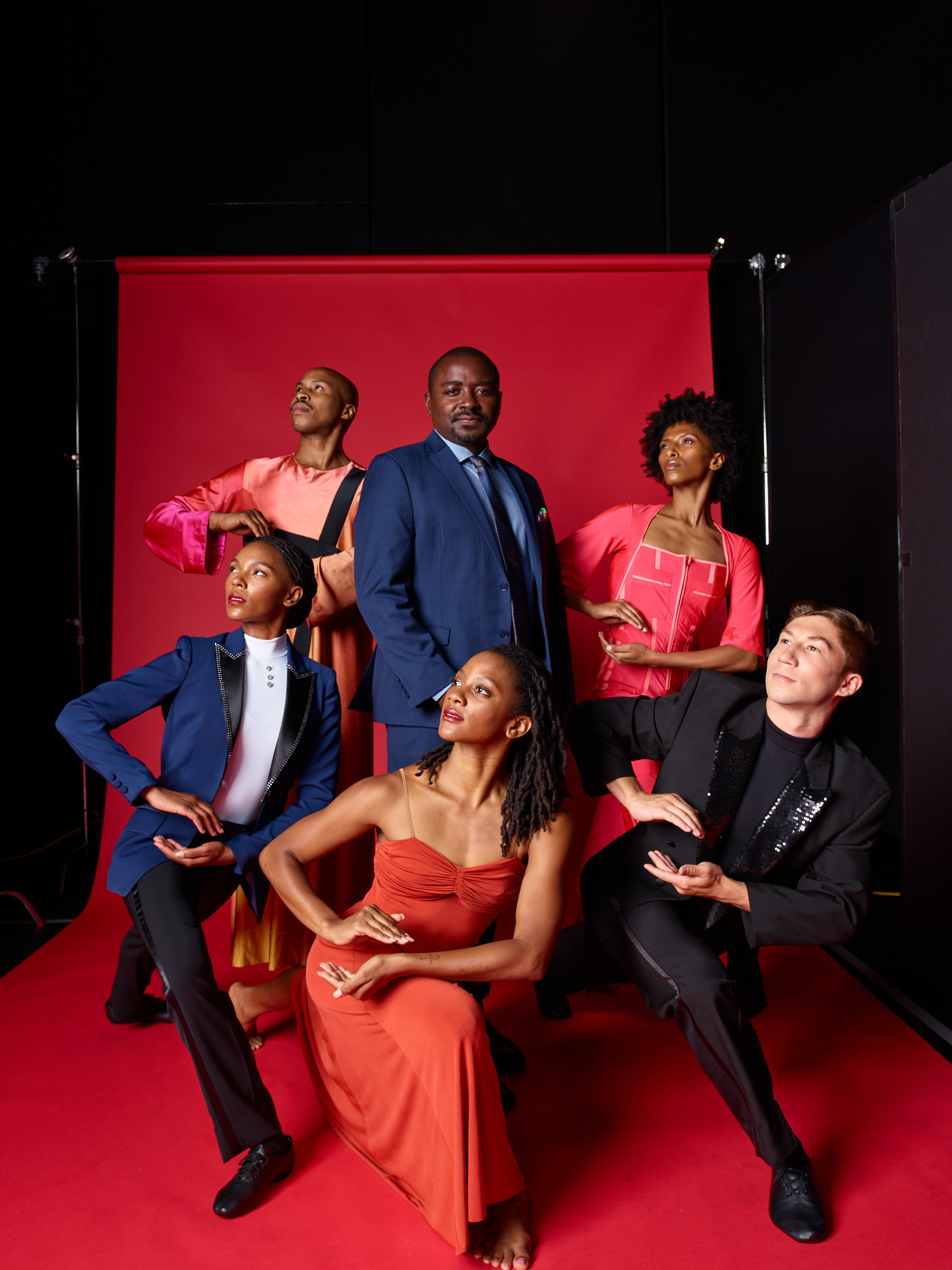 From Feb. 16 through 19 you can enjoy showstopping performances from the Alvin Ailey American Dance Theater. Ailey's talented dancers will perform five shows featuring eight different dance works at the iconic Fox Theatre. Tickets start as low as $29.
Where: 660 Peachtree St. NE
Explore African American Stories at Oakland Cemetery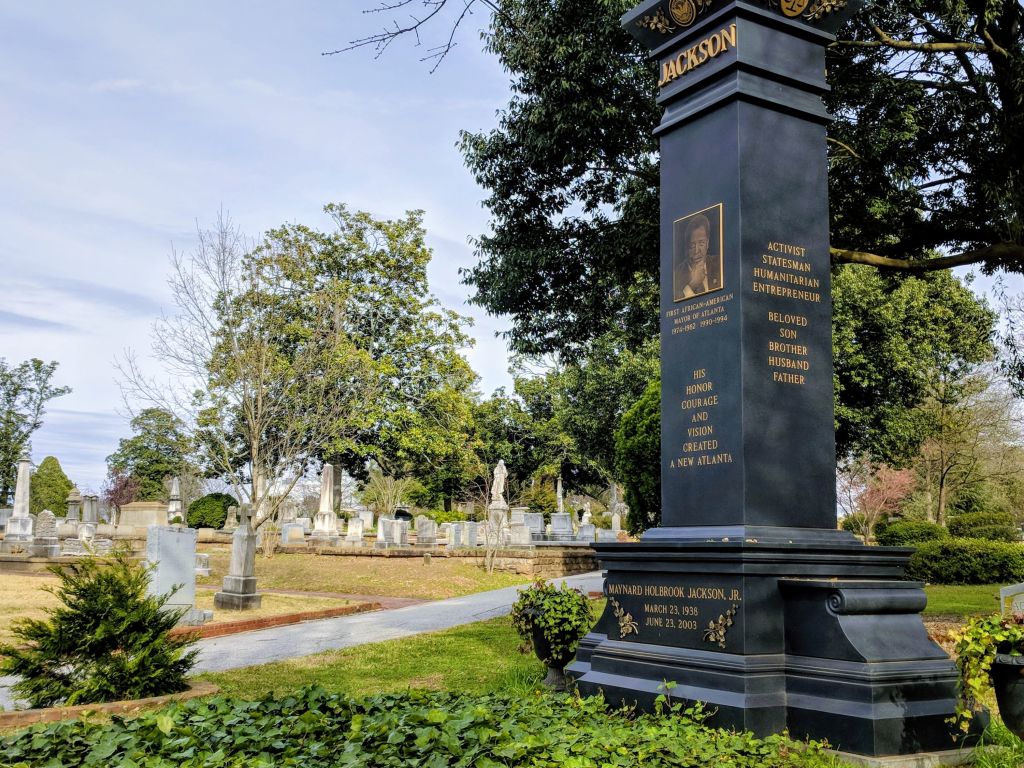 The "We Shall Overcome: African American Stories from Civil War to Civil Rights" tour will be free throughout the month of February at Oakland Cemetery. Celebrate Black History Month as you explore the significance and accomplishments of some outstanding African Americans.
Where: 248 Oakland Ave SE
Celebrate at Children's Museum of Atlanta
The Children's Museum of Atlanta honors Black history by highlighting leading African Americans on stage and at the Science Bar, Art Studio and Jane's Innovation Station. Children will will take part in hands-on activities to learn about Black inventors, engineers, astronomers and artists at Jane's Innovation Station. In the Art Studio, little ones will make crafts while learning about Black artist Alma Thomas.
Delve into Past and Present
Atlanta's National Center for Civil and Human Rights pays homage to the civil rights movement and brings current global human rights issues to the forefront. Walk through the center's three main exhibits: civil rights, human rights and the Martin Luther King Jr. Collection from Morehouse College. Each exhibit features hands-on interactive displays.
Where: National Center for Civil and Human Rights, Downtown between Georgia Aquarium and World of Coca-Cola at 100 Ivan Allen Jr. Blvd.
Visit the High Museum of Art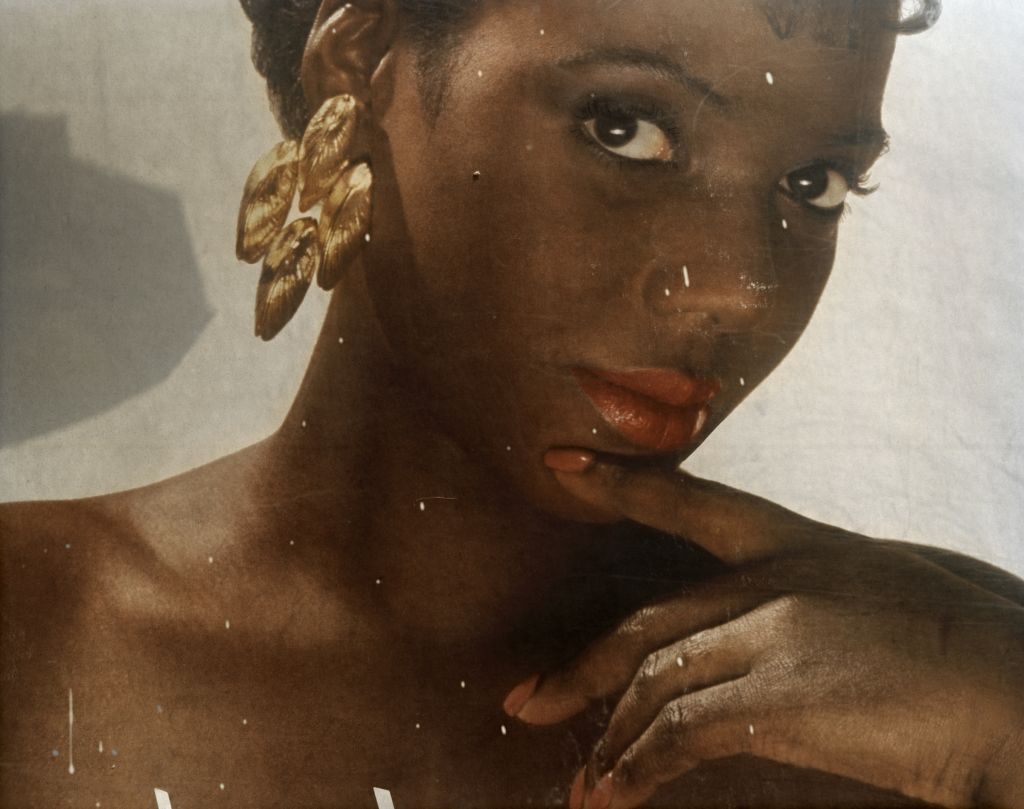 On view at the High Museum of Art through Feb. 19, the photography of Deana Lawson investigates and challenges conventional representations of Black identities and bodies. Her work evokes a range of photographic histories and styles, including family albums, studio portraiture and staged tableaux. She also employs documentary pictures and appropriated images.
Where: High Museum of Art, Midtown at 1280 Peachtree St. NE
Dine at a Black-owned Restaurant
Atlanta is home to lots of popular Black-owned restaurants. Black History Month is the perfect time to try one or more.
Immerse Yourself in Attractions
For more glimpses into Black history, visit the Madam CJ Walker Museum/WERD Radio, celebrating both America's first female self-made millionaire (which inspired the Netflix series "Self Made," starring Octavia Spencer) and the first Black-owned radio station. Visit the APEX Museum to learn about the people of the African Diaspora.. See works by artists of African descent at the Hammonds House Museum.
The Auburn Avenue Research Library on African American Culture and History is a special library of the Fulton County Library System, the first public library in the Southeast to offer specialized reference and archival collections dedicated to the study and research of African American culture and history and of other peoples of African descent.
The Wren's Nest is the former home of author and journalist Joel Chandler Harris, and the Trap Music Museum centers around the Trap Music culture and features a collection of one-of-a-kind pieces in honor of some of hip-hop's most iconic Trap Music stars.
Where: Madame CJ Walker/WERD Radio, 54 Hilliard St. NE
APEX Museum, 135 Auburn Ave. NE
Hammonds House Museum, 503 Peeples St. SW
Auburn Avenue Research Library, 101 Auburn Ave. NE
Trap Music Museum, 630 Travis St. NW
Wren's Nest, 1050 Ralph David Abernathy Blvd. SW
Experience an Online Exhibition at Atlanta History Center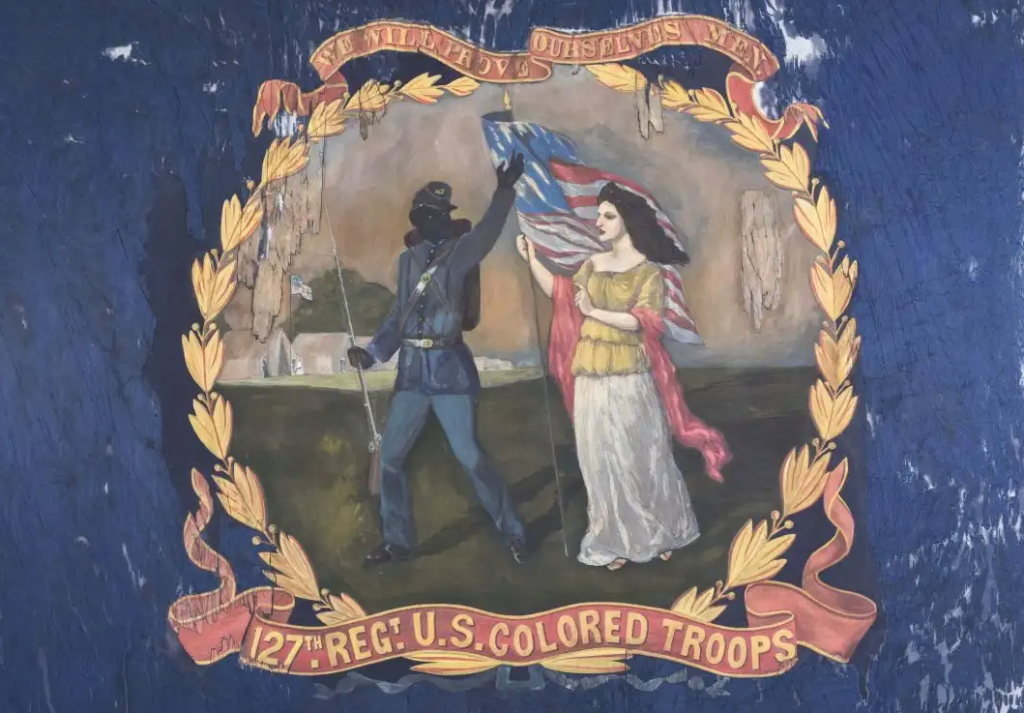 Atlanta History Center features three online-only exhibitions that are perfect for viewing during Black History Month. The exhibit "Explore Black Atlanta" reflects the rich stories of Atlanta's historically black colleges and universities, the civil rights movement and those of African American educators, entertainers and athletes.
The "United States Colored Troops" exhibit provides information about the United States' Bureau of Colored Troops. The bureau's chief responsibility was to oversee the efforts of the new mostly Black, but also Native American, Asian and Pacific Islander soldiers, known as the United States Colored Troops.
The exhibit "Black Citizenship in the Age of Jim Crow" highlights the ways African Americans advocated for full inclusion in American democracy from 1865 through World War I.
Visit Exhibits at Atlanta Airport
If you are traveling by air, leave some time before your departure or after your arrival to tour the civil rights exhibit at Hartsfield-Jackson Atlanta International Airport. Find "Good Trouble: A Tribute to Congressman John Lewis," in the Domestic Terminal atrium. There also is a display about Dr. Martin Luther King Jr. near the escalators on Concourse E.
Explore Atlanta's civil rights legacy.
Discover More
Get to know Atlanta, and discover the best things to do around the city.