From the Civil War to Civil Rights, Atlanta's Front Row Seat in History
In Atlanta, history is everywhere you step. From the hallowed ground of Historic Oakland Cemetery to the sidewalks of Auburn Avenue. Explore some of the city's — and country's — most important moments, from the 1800s through the present, at these historic sites. 
Atlanta History Center
Start your journey at the Atlanta History Center, where you'll discover 33 acres of history including several historic homes and one of the best Civil War exhibits anywhere. "Turning Point: The American Civil War" is a stunning and thorough exhibit. One of its most endearing relics is the diary of young Carrie Berry, who lived at the corner of Fairlie and Walton streets during the Battle of Atlanta and wrote about hearing shells falling by her garden gate.
"The pieces flew in every direction," she wrote. "I was never so frightened in my life." The History Center also operates the Margaret Mitchell House in Midtown. That two-acre campus features the house and apartment where Mitchell wrote her Pulitzer Prize-winning novel "Gone With the Wind," an exhibit highlighting her life, an exhibit about the movie and a museum shop.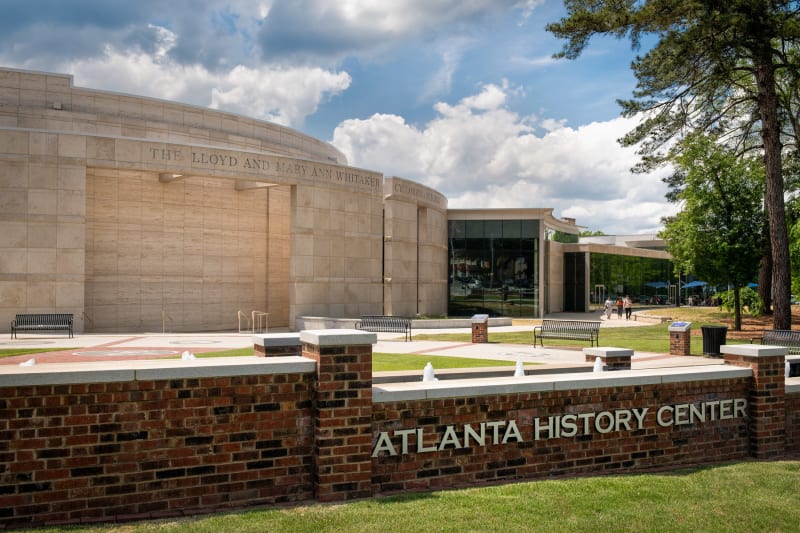 Atlanta Cyclorama
While you are at the Atlanta History Center, don't miss viewing the Atlanta Cyclorama, the world's largest panoramic Civil War oil painting. This massive painting of the Battle of Atlanta pulls you onto the battlefield of the afternoon of July 22, 1864, a crucial turning point in our nation's Civil War when Union forces prevailed. Atlanta would fall on Sept. 2 that same year.
From the viewing platform 15 feet up, you are instantly captivated as the battle unfolds before your eyes.
One of only 17 surviving cycloramas worldwide, the massive paintings were the motion pictures of their day — the late 19th century. The 42-foot-high painting was completed in 1886, with a diorama of miniature wagons, horses, Georgia red clay and lifelike Confederate and Union soldiers added in 1936. It weighs 9,334 pounds.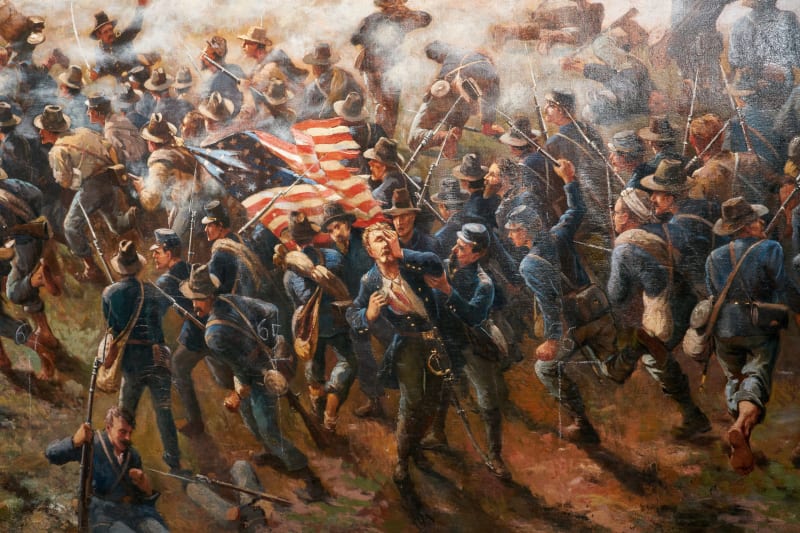 Historic Oakland Cemetery
Poignant reminders of the Civil War in Atlanta are buried at Historic Oakland Cemetery. It was from a hilltop here that General John B. Hood watched the Battle of Atlanta. The Confederate section is home to an estimated 6,900 dead, about 3,000 who are unknown. Gone With the Wind author Margaret Mitchell is buried here, too.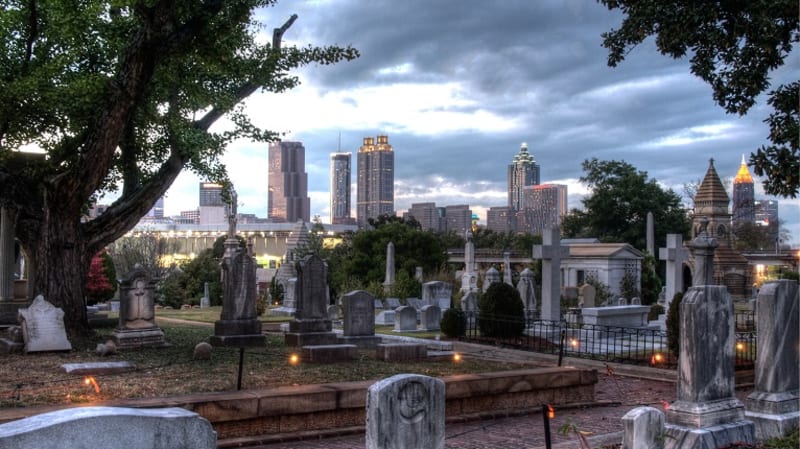 Martin Luther King, Jr. National Historic Park
Visit the birthplace of Civil Rights leader Martin Luther King Jr. at the Martin Luther King, Jr. National Historic Park. Step into Ebenezer Baptist Church where Dr. King, his father and grandfather all preached. No longer used for Sunday services (those are reserved for the new Ebenezer Church just across the street), it's open for self-guided tours. Sit in a pew and feel history envelop you as you listen to recorded sermons by Dr. King.
Next door, find the tombs of both Dr. King and his wife, Coretta Scott King and the eternal flame that symbolizes Dr. King's hope for justice, peace and equality. Inside Freedom Hall, see a draft of his Nobel Prize acceptance speech and his key to room 307 at the Lorraine Hotel in Memphis where he was assassinated.
Stroll along the International Civil Rights Walk of Fame and stand in the footprints of civil rights leaders like former U.N. Ambassador and Atlanta Mayor Andrew Young, congressman John Lewis, activist Hosea Williams, Rosa Parks, former president of the Southern Christian Leadership Conference Joseph Lowery, and Atlanta Constitution editor Ralph McGill.
At the Center for Civil and Human Rights you'll find Freedom Riders wall, original writings of Martin Luther King Jr. and the wall of martyrs, photos of people who were killed during the Civil Rights Movement. Sit at a mock lunch counter and try to remain calm as you listen to insults hurled at you through headphones. Be mesmerized by a panorama of the March on Washington.
Culminate your Civil Rights tour at the Jimmy Carter Presidential Library and Museum, where you'll find artifacts from his presidency and exhibitions on how former President Carter continues working for Civil and Human rights of people around the globe.
Discover More
Get to know Atlanta, and discover the best things to do around the city.