Sweet Auburn: The Home of the Civil Rights Movement
Discover Atlanta's civil rights history in the Sweet Auburn neighborhood within Downtown. From the birth home of Dr. Martin Luther King Jr. to the Sweet Auburn Curb Market, spend a day exploring this historic area.
Located just east of the heart of Atlanta, the Sweet Auburn district is steeped in history. Famously the birthplace of civil rights pioneer Dr. Martin Luther King Jr., Sweet Auburn is the best place on Earth to connect with his enduring legacy. Not only does the Martin Luther King, Jr. National Historical Park engage visitors with an interactive center that explores King's extensive legacy, in Sweet Auburn you can even tour Dr. King's birth home. No MLK history tour would be complete without visiting Ebenezer Baptist Church, the burial sites of King and his wife, Coretta Scott King, and the International Walk of Fame – an interactive memorial made of shoe prints from influential civil rights activists.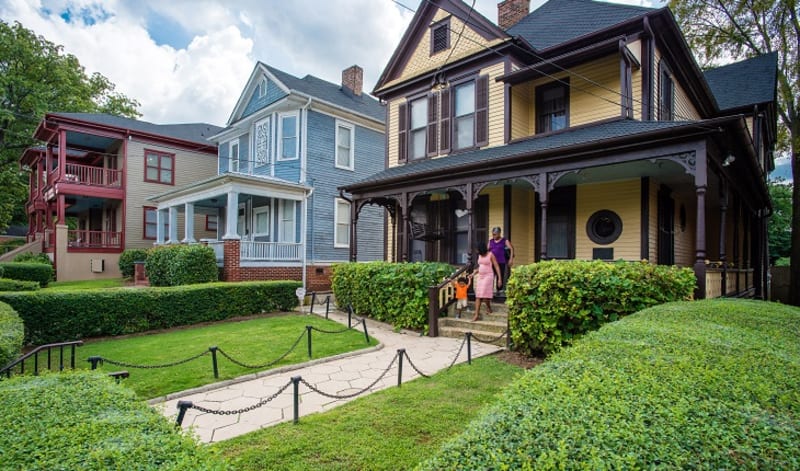 Walking the streets of modern Sweet Auburn, its fun to imagine the neighborhood in its heyday. In the 1940s and '50s, Sweet Auburn flourished economically with scores of African American-owned businesses, newspapers, churches and nightclubs. The success even prompted Fortune magazine in 1956 to call Sweet Auburn "the richest Negro street in the world," a term originally coined by John Wesley Dobbs.
Designated a National Historic Landmark in 1976, Sweet Auburn is experiencing a major upswing, investing in connectivity-boosting initiatives like the Atlanta Streetcar, which runs from the King Center to downtown's Centennial Olympic Park. The annual Sweet Auburn Festival celebrates the past and the future of this neighborhood, attracting thousands of visitors annually. The Sweet Auburn Curb Market has become an anchor for the neighborhood, providing a bustling, local-approved, and varied lunch option. Originally opened in 1918 and filled with a rich history of its own, the market has something for every palate, offering fresh produce, meats, and dairy from local and organic farms, as well as the wares of artisan shops and eateries.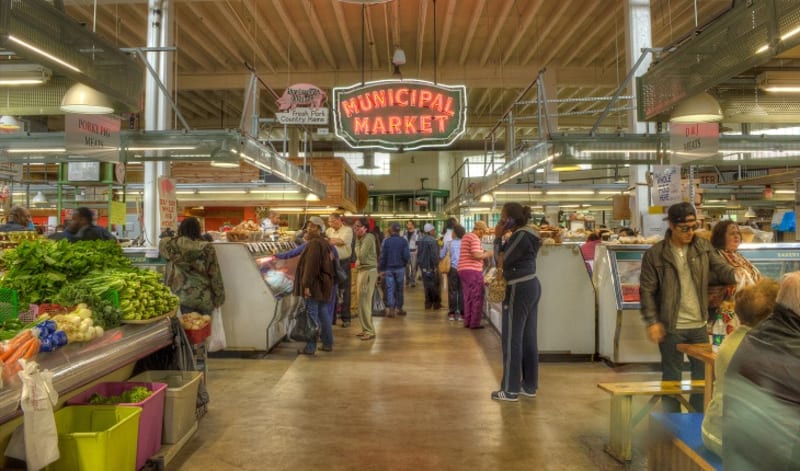 Insider Tips
Visit the APEX Museum, which presents our nation's history through the eyes of African Americans.
If you're visiting in February, make sure you see the Black History Month Parade. Sweet Auburn's rich history is celebrated with performances, guest speakers and lots of delicious food.
Grab a drink at Royal Peacock Club and imagine yourself transported back in time to see Ray Charles, Louis Armstrong, B.B. King and other greats who performed in this elegant and iconic club.
Discover More
Get to know Atlanta, and discover the best things to do around the city.