A 'Queer Eye' Guide to Atlanta
Based on the popular Bravo show "Queer Eye for the Straight Guy," which made its debut in 2003, the Netflix reboot launched in 2018 with a brand new "Fab 5." In each episode, the five men meet people who need help in certain aspects of their lives, whether it be fashion, diet or decor. The first and second seasons were filmed in Atlanta and throughout Georgia, including a loft in the Atlanta neighborhood of Cabbagetown and the iconic rainbow crosswalk in Midtown. But some of these other locations might surprise you. Get ready to eat, shop and pamper yourself in Fab 5 style.
Eat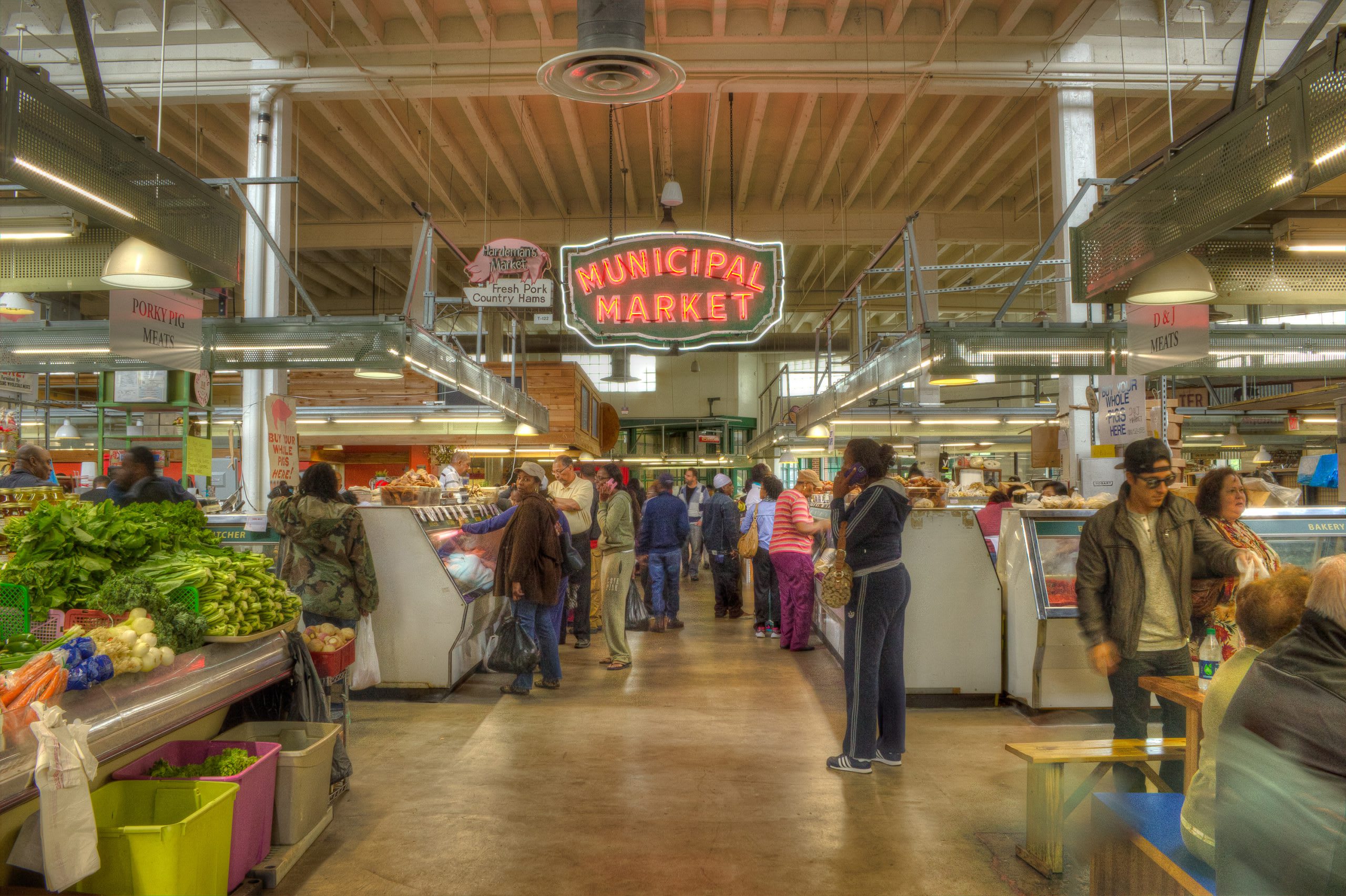 The show highlights a number of beloved local eateries around Atlanta. In season 1 episode 2, foodie Neal wants to learn to entertain guests, so Antoni takes him to Cooks & Soldiers on the Westside to learn to make pintxos. In episode 3, Cory and Antoni go to the historic Municipal Market to shop for produce to make a healthy appetizer for a date night.
In season 2, bartender and father Leo enjoys cooking lessons at Sotto Sotto in Inman Park and later attends a parent mixer for his kid's school at Sun in My Belly in Kirkwood. In episode 4, Burning Man advocate Jason learns how to craft Indian dishes with Tan and Antoni at Chai Pani in Decatur. Antoni takes Ted and his girlfriend to Bacchanalia to learn about setting up a dinner party in episode 8. 
Drink
Grab a drink at the watering holes featured in the show. In season 1 episode 6, Remington visits the American Spirit Works Distillery on the Westside with Karamo and Antoni to learn more about whiskey. In season 2 episode 4, Karamo meets up with Jason's friends at Bantam Pub in Inman Park to learn more about him. In season 2 episode 5, fresh off his transition surgery, Skyler throws a party for his community that helped make it possible at My Sister's Room, nicknamed "MSR," a longtime LGBT bar and club in Midtown. "Hipster Mayor" Ted met with the Fab 5 at Clarkston's Refugee Coffee in episode 8.
Shop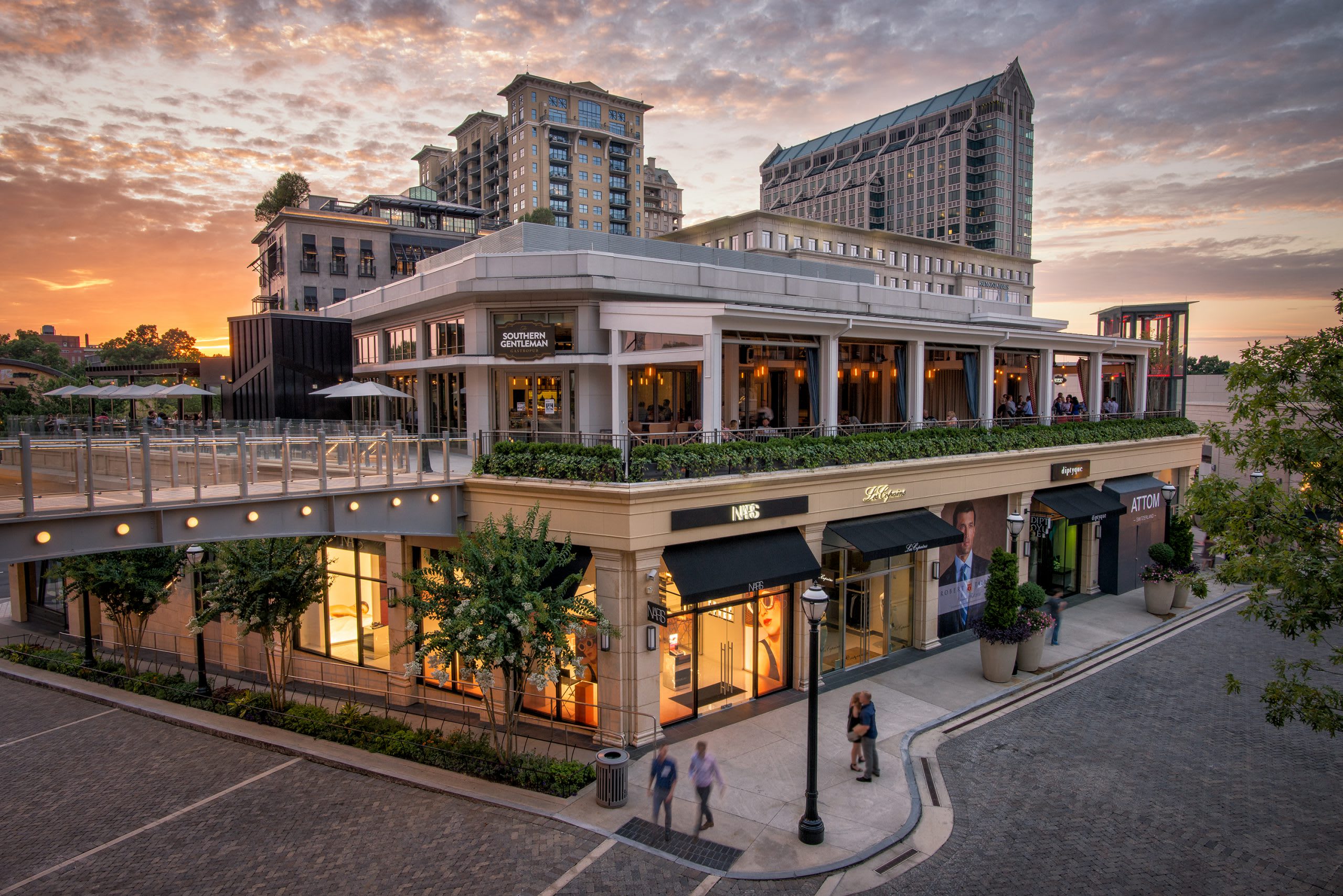 In season 1 episode 1, Tan takes Tom to Clothing Warehouse, a beloved secondhand store in the Little Five Points neighborhood. In episode 2, Tan takes Neal to The Shops Buckhead Atlanta to visit Bonobos, a favorite of the show. When it comes time to dress Cory in episode 3, Tan visits Q Clothier at Ponce City Market for a custom-made suit complete with a pocket square. But it's not just about the clothes. In episode 7, Tan returns to The Shops Buckhead Atlanta to bring Joe shopping at Monck Mason. In season 2 episode 4, they take Jason to Billy Reid on the Westside to improve his look. At Bill Hallman in Inman Park, Tan helps Ted improve his look. 
Play
In season 1 episode 2, Antoni and Karamo get Neal out of his comfort zone with a boxing class at Sweet Science Fitness in Doraville. At the end of episode 3, Cory and his family celebrate with a night out at a Broadway play at Atlanta's iconic Fox Theatre. In episode 4, AJ and Karamo talk and go on a ropes course at Treetop Quest, which has locations in Dunwoody and Gwinnett County.
In season 2 episode 4, Jason embraces the performing arts at Inspire Aerial Arts, an aerial silks gym in Midtown. In episode 6, Ari gets a workout with Tan at Taylor Made Bodies in Ormewood. In episode 7, Karamo and Bobby take Sean to Classic Paintball in Lithia Springs. Later in that episode, Antoni brings him to The Learning Kitchen at the Municipal Market for a crash course in cooking and meeting classmates.
Pamper
What is an episode of Queer Eye without a makeover? You can get your own at the salons and spas featured in the show. Neal gets a sharp haircut at Adore Hair Studio in Inman Park, and AJ visits Plush Midtown with Jonathan. Remington gets a much-needed mani-pedi at Tu La 2 Nail Salon on the Westside, while Joe gets a haircut and beard trim at Freedom Barber Co. in Inman Park. In season 2 episode 6, Jonathan takes Ari for a much-needed haircut and beard trim at Commoner Salon in Little Five Points. In episode 7, Jonathan brings Sean to another favorite salon, Dragonfly, on the Westside. Ted gets his look updated in episode 8 at Avondale Estates' Reunion Salon.
Discover More
Get to know Atlanta, and discover the best things to do around the city.