Fun Facts About Atlanta: How To ATL Like A Local
Published January 30, 2019
Last Updated October 22, 2020
Welcome to Atlanta. We're glad you are here. Here are a few basics and a few fun facts about our city that will help you fit right in.
Hometown Soft Drinks And More
A popular soft drink (Coca-Cola) was invented here, as you probably know. But did you also know that your paint and lawn mower (Home Depot), weather report (The Weather Channel) and your favorite classic movie channel (Turner Classic Movies) all probably come from Atlanta companies?
Peachtrees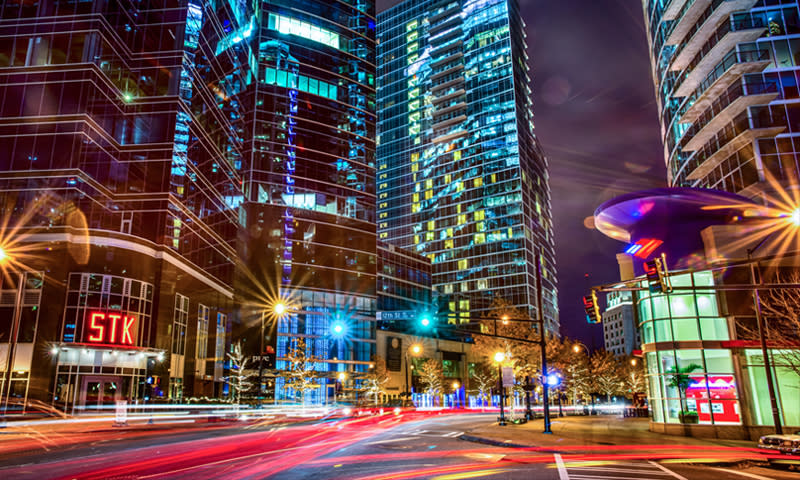 Contrary to what you have heard, there's really only one Peachtree Street, but there are plenty (around 70) drives, avenues, lanes and places also named "Peachtree." There are even fewer actual peach trees. That's another story.
Movie Magic
Atlanta is so more than just the "Hollywood of the South" or "ATLwood" what with movies such as "Black Panther," "Selma," "The Hunger Games," "ATL," "Drumline," amd a good portion of the Fast & Furious series including "Fast Five," "Furious 7," "Fast & Furious 8: The Fate of the Furious." Aaaand … just name a Marvel movie and it also was probably shot here. You might wish to visit some of our neighborhoods for film fanatics. Or hit Netflix and stream Ozark, Raising Dion, Containment, Stranger Things and the Walking Dead and other binge-worthy options filmed in Atlanta.
Donald Glover
There's no surprise that the hit TV show "Atlanta" is based in Atlanta. With the number of cities Atlanta subs for in film, this is the perfect time to just let it be ATL.
Outkast, Migos, Monica, Ludacris and More
Atlanta's music industry is legendary and ranges from trap and blues to gospel and country. Here's a primer on Atlanta's music industry along with their most "Atlanta" lyrics.
Yum
Atlanta's restaurant scene routinely draws rave reviews nationally and right at home. In 2016, Bon Appetit named Staplehouse the best new restaurant in the country. And that's just one of our amazing foodie stops when you get out and explore our neighborhoods. It's everything you think you know and so much more — from the best soul and Southern food to amazing pho and kimchi stew. Check this complete guide to Atlanta's food story and Atlanta's most iconic restaurants. Looking for the Waffle House? Turn around. They are hard to miss.😋
Five Stripes
Thanks to 2018 MLS Champion Atlanta United FC, the city has become synonymous with soccer. Besides winning the championship in 2018, the team set attendance records in 2017, its inaugural season, and 2018. Forbes estimated it as the most valuable team in Major League Soccer.
No Matter How You Say It
If you're an ATLien, you probably don't pronounce at least one of the "t"s in "Atlanta." You'll hear "The A," "The ATL," "ATL," from native Atlantans and those of us that call Atlanta home, but you won't hear "Hotlanta."
Now that you know that facts, here's how to ATL like a local.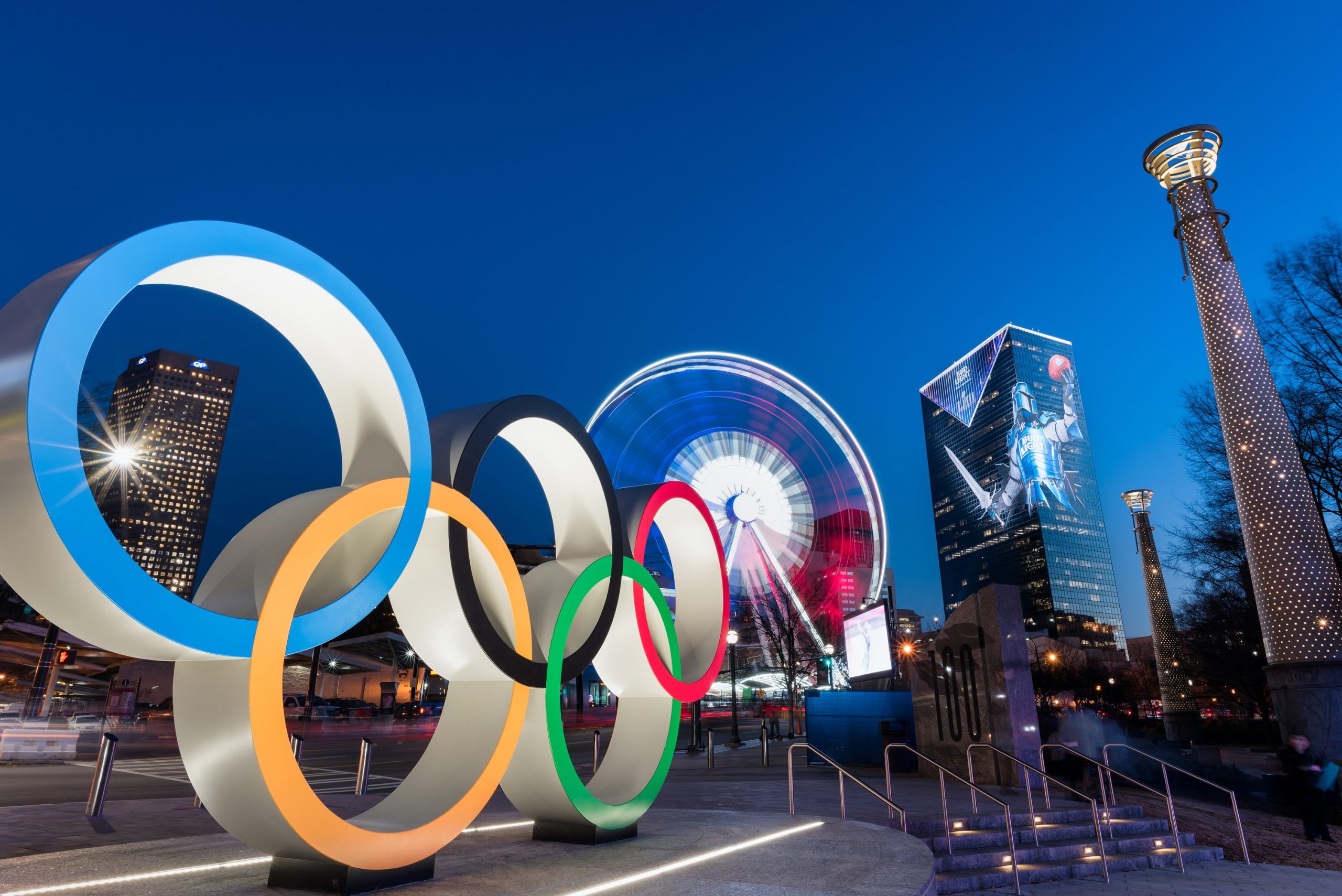 Tip 1: Out and About
Atlanta is, you know, a Southern city, so we have plenty of warmish days, even in wintertime. And that's just perfect because Atlantans love their parks. Piedmont Park, right in the heart of Midtown, is packed with walking trails, softball and soccer fields and a dog park. Folks who work Downtown have two parks to choose from, for a quiet lunch or maybe just a brief escape from the office. Find Woodruff Park near Five Points and Centennial Olympic Park near CNN Center and Mercedes-Benz Stadium.
Tip 2: On Foot and On Wheels
Atlantans love the Atlanta BeltLine, a 22-mile walking and biking trail that unites the city's in-town neighborhoods. On pretty much any day, hundreds of city dwellers take to the BeltLine for a walk, a run or a bike ride.
Tip 3: Welcome Everybody
Atlanta is proud of its large LBGT population. The A's many gay and lesbian bars, restaurants and nightclubs are legendary as is our fall Atlanta Pride Festival and Parade.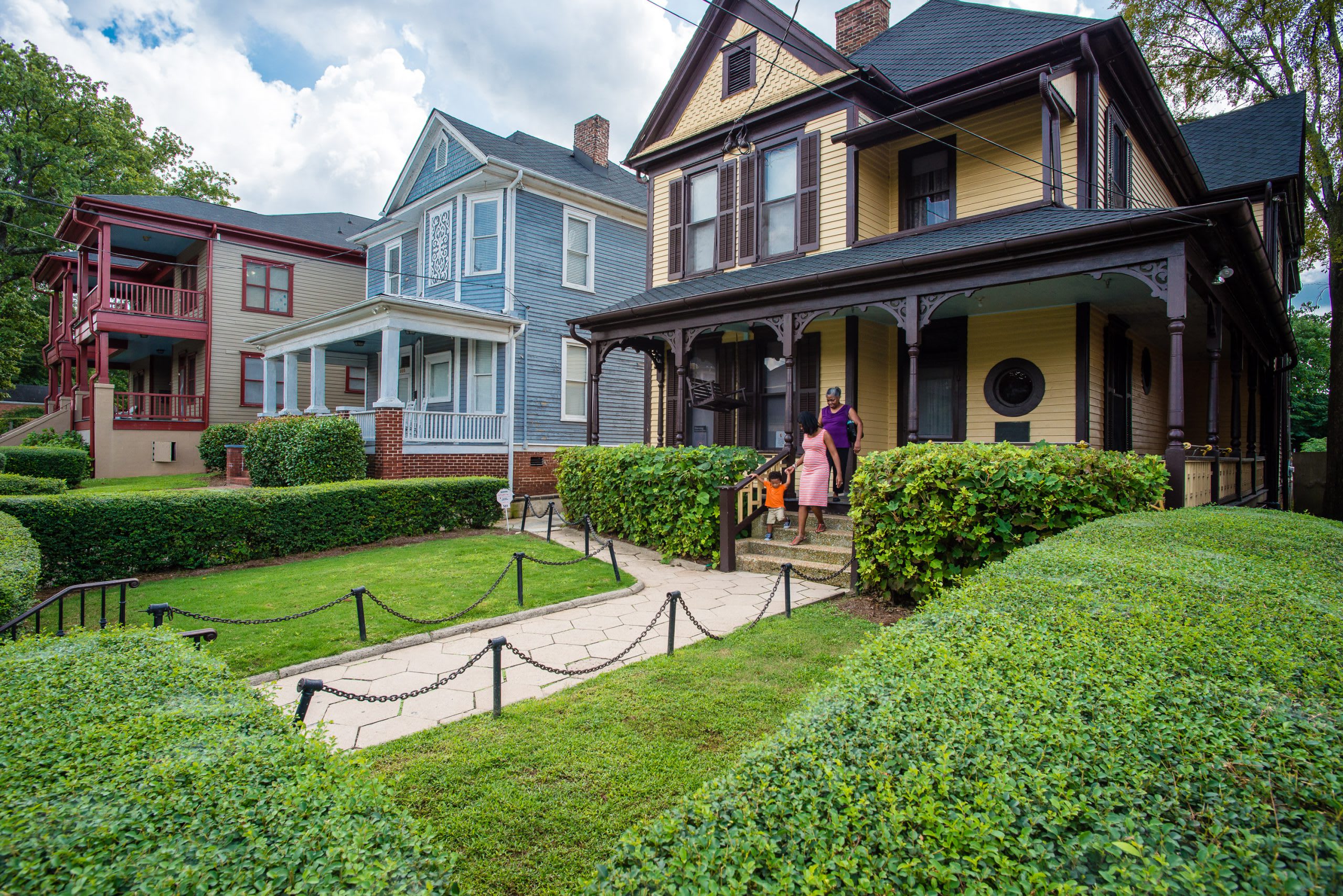 Tip 4: Civil Rights
Atlanta is regarded as the heartbeat of the American Civil Rights Movement. Learn all about it at Martin Luther King, Jr. National Historical Park, National Center for Civil and Human Rights, Apex Museum, Auburn Avenue Research Library, The Herndon Home Museum and other historic sites throughout Atlanta.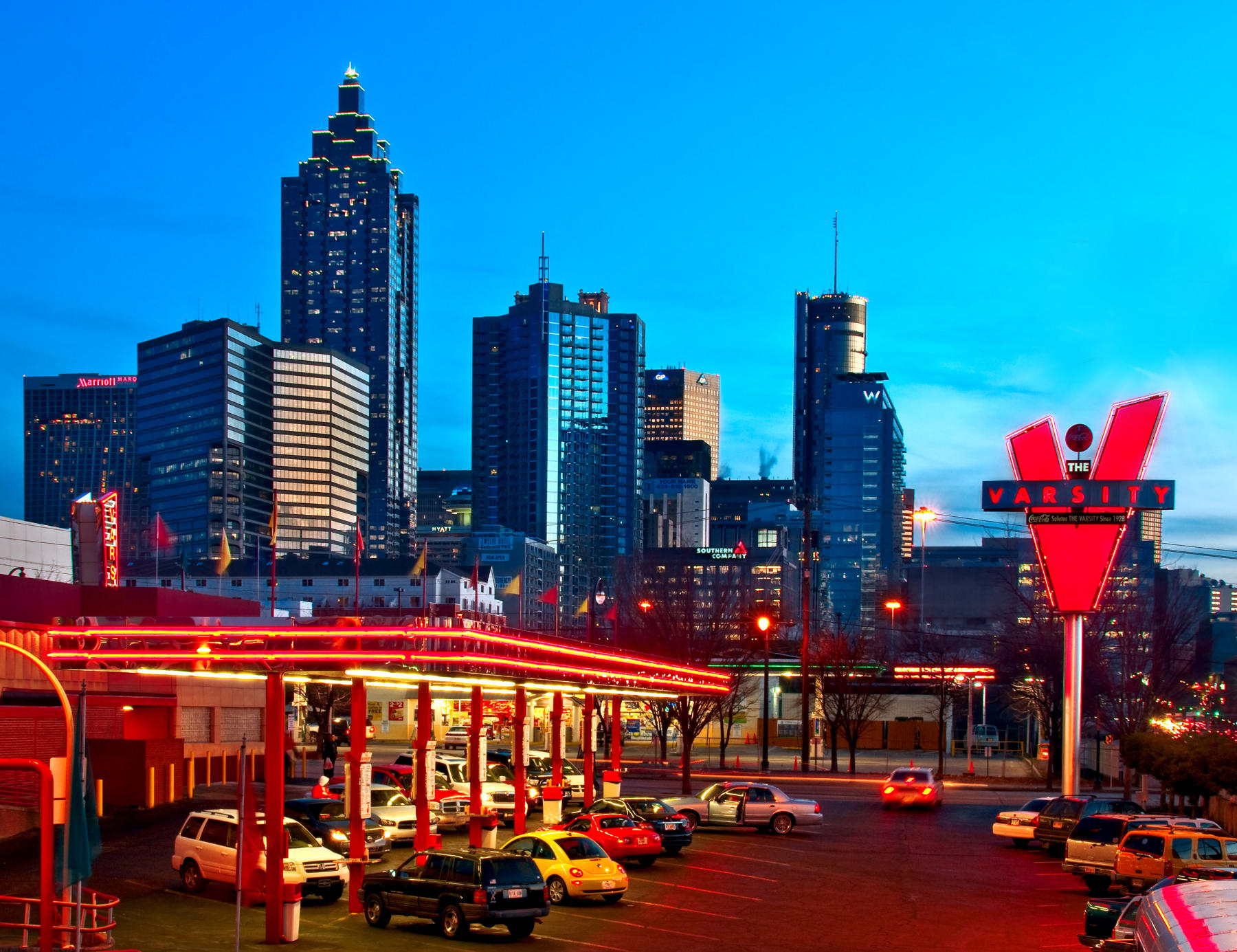 Tip 5: Varsity Speak
Some people say that Atlantans have a Southern drawl; we don't think so. But, IF you go to Atlanta icon, the Varsity, you must learn a second language. The world's largest drive-in restaurant serves the equivalent of more than two miles of hot dogs each day, plus 2,500 pounds of potatoes and 300 gallons of chili. During game days (it's close to Georgia Tech) this legend serves more than 30,000 people. But, it helps if you know the language. Want a plain hot dog to go? That'd be a Naked Dog Walking. Extra chili? Ask for a a Heavy Weight. Prefer your burger without a bun? That's a Mary Brown. Order an N.I. and you'll get a Varsity orange drink with no ice. Potato chips? Ask for a Bag of Rags. Strings? That'd be French fries.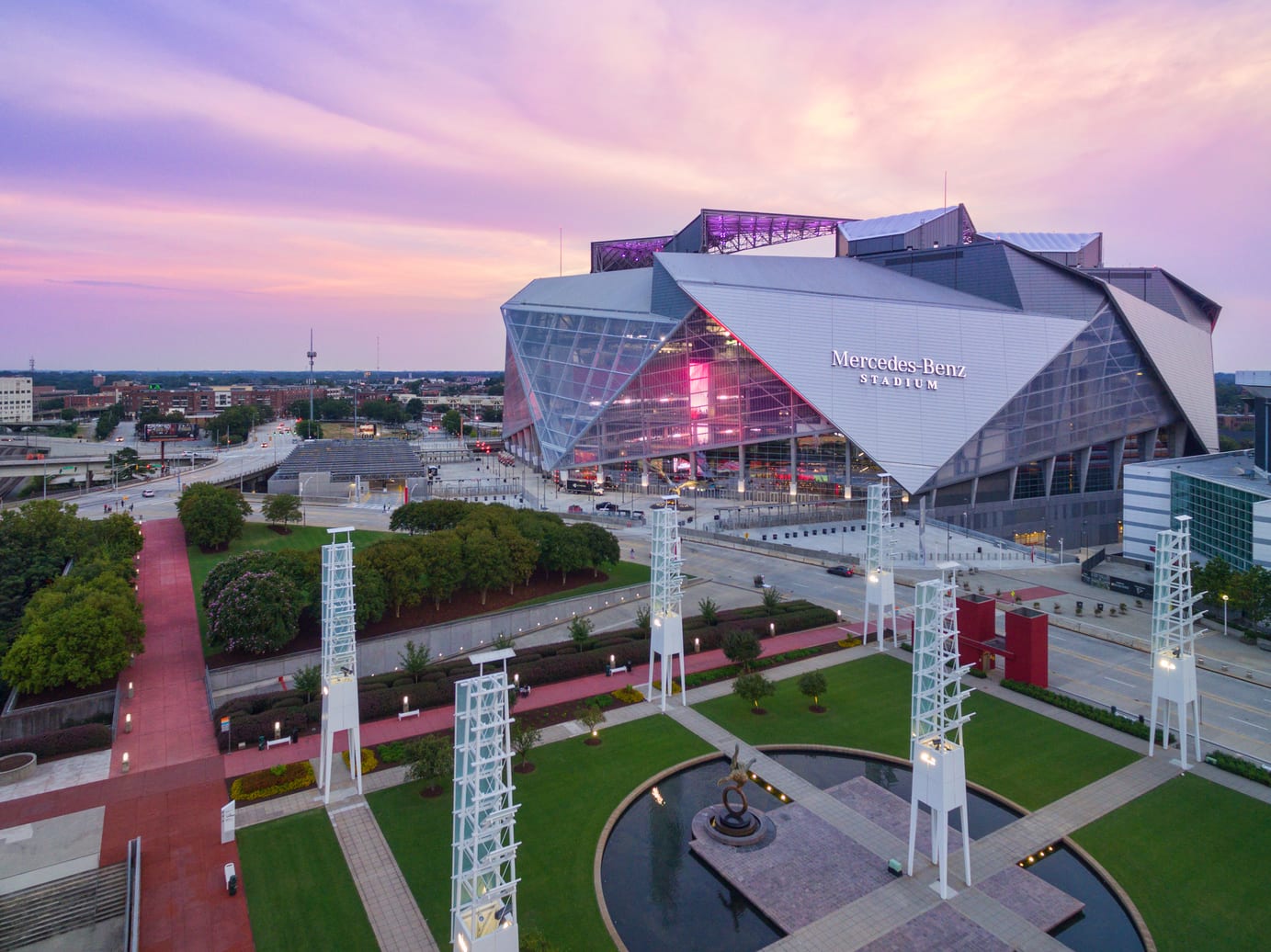 Tip 6: We Do Sports
Mercedes-Benz Stadium is one of the most modern and unique stadiums in the country. Forbes magazine called it the "Best Venue in the NFL," and, well, we agree. It is the home to the Atlanta Falcons and Atlanta United as well as many musical events, college bowl games — and the occasional Super Bowl. It is the most sustainable sports venue in the world, boasts a world-class art collection and has budget-conscious restaurants, including Molly B's, a Southern-style chop house named after Atlanta Falcons owner Arthur Blank's mother. Tailgate beforehand in and around Downtown and Castleberry Hill. Go for the game, enjoy the experience.
Now, even if you don't you feel like a local, at least you can hang out like one.
Discover More
Get to know Atlanta, and discover the best things to do around the city.