30+ Inspirational Women-Owned Businesses in Atlanta to Support
Atlanta is home to a wealth of women-owned businesses, ranging from restaurants and boutiques to artisan food markets and experiential destinations. Check out our list and find some hidden gems in this sprawling metropolis of opportunity.
Inspirational stories, which helps them stand out among their peers, are found behind many of these Atlanta women-owned businesses. Check out our list and support our mighty Atlanta women.
Women-Owned Businesses and Restaurants that Give Back
Bacchanalia/Star Provisions Market & Cafe/W. H. Stiles Fish Camp/Floataway Cafe/Pancake Social
For more than two decades, chef Anne Quatrano has been an integral part of the Atlanta culinary scene with her Star Provisions brand. Her locally loved restaurants – Bacchanalia, Star Provisions Market & Cafe, W. H. Stiles Fish Camp, Floataway Cafe and Pancake Social – range from fine dining to food stalls and each has its own delicious specialties. Quatrano's farm, Summerland, where much of her ingredients are sourced, emphasizes her commitment to the land and local flavors.
The Giving Kitchen
Co-founder Jen Hidinger-Kendrick created The Giving Kitchen to provide emergency assistance to food service workers through resources and financial support. Winner of the James Beard Foundation's 2019 Humanitarian of the Year Award, Giving Kitchen also sells products such as Giving Kitchen wine and Montagne sparkling water to support food workers in need. Nancy Oswald, co-owner and franchisee of Sizzling Steak Concepts, the largest Ruth's Chris franchise group in the world, sits on The Giving Kitchen's Board of Directors.
Global Grub Initiative
The Global Grub Initiative, an offbeat, casual food hall collective is found in East Atlanta Village. Created by Quynh "Q" Trinh, the collective gives chefs a space to sell their foods from around the world on a permanent and pop-up basis.
Goodr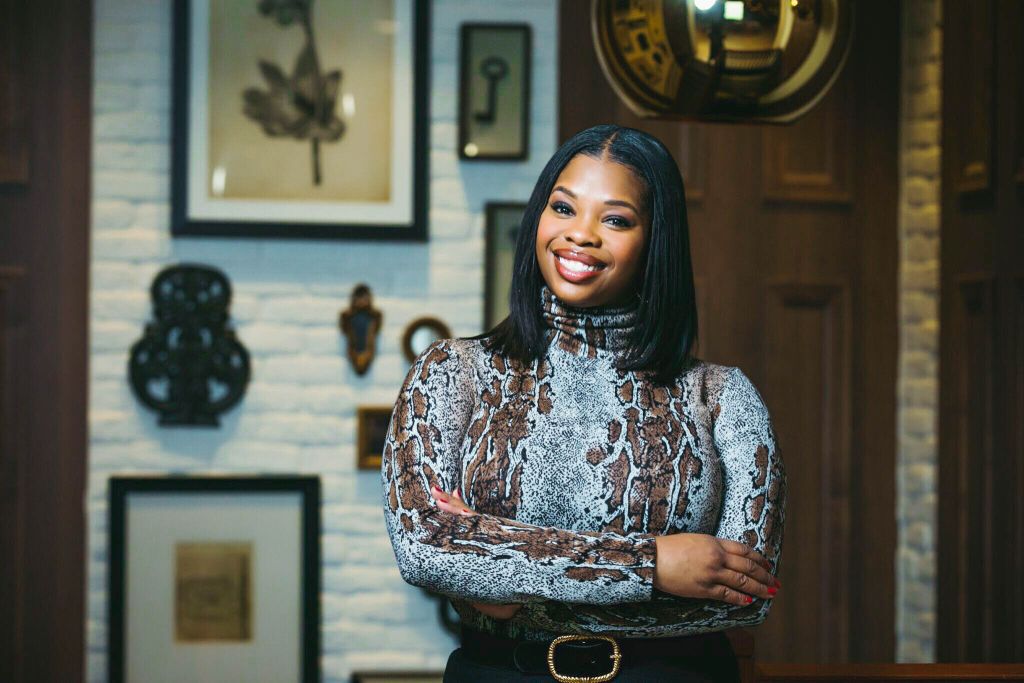 After learning that 72 billion pounds of food goes to waste each year in the United States while 50 million people struggle with hunger, entrepreneur Jasmine Crowe founded Goodr, a sustainable food waste management company. She connects restaurants with food surplus to nonprofit organizations that use the food to feed those in need.
Slutty Vegan / Bar Vegan
Pinky Cole, CEO and founder of Slutty Vegan and the new Bar Vegan, has created a vegan revolution in the ATL. Bar Vegan, a new full-service restaurant at Ponce City Market, offers drinks and exotic food (as well as Dinkies vegan cheesesteaks). The wildly popular Slutty Vegan serves up extremely tasty plant-based burgers in a fun atmosphere at four Atlanta locations, with plans to expand in New York. Cole's nonprofit, The Pinky Cole Foundation, empowers generations of color to win in the pursuit of their entrepreneurial dreams.
Spanx
This intimate apparel company was founded by Sara Blakely after she found a need for more comfortable pantyhose and other undergarments. The wildly popular brand includes pants, leggings, bodysuits and shapewear. The Spanx by Sara Blakely Foundation supports women through entrepreneurship. The foundation recently donated $5 million to support female entrepreneurs during COVID-19.
Women-Owned Wellness Boosts
Eleven TLC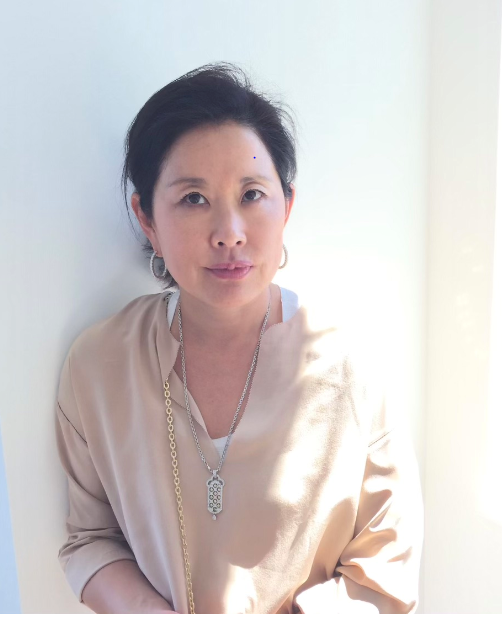 Hea Won Chun Harris co-founded this company that promotes wellness from the inside out. She sells adaptogenic teas, lattes and vegan ice cream at her Ponce City Market store. Eleven TLC uses ethically sourced, organic ingredients and consults experts in a variety of fields for recipes that provide true health benefits.
Just Add Honey Tea Company
Linger for tea on the Eastside Atlanta BeltLine where customers choose from 40 different blends of loose-leaf teas. The TEAm of Brandi and Jermail Shelton operates both this full-service café and another Just Add Honey location at Sweet Auburn Municipal Market. They include all natural, pure ingredients to stimulate and soothe your body and mind.
Rawsome Juicery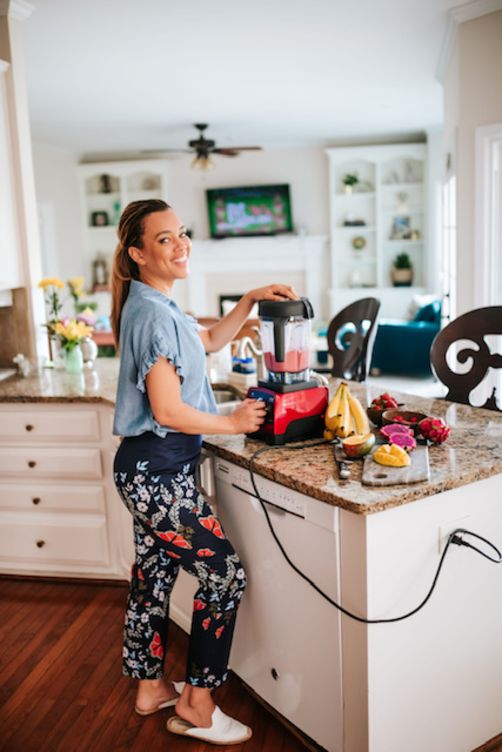 Local entrepreneur Chantel Jiroch created Rawesome Juicery in Sweet Auburn Municipal Market. The business leader has made a name for herself in the city's wellness community, offering all-natural juices, energy shots, handmade smoothies and vegan meals made by a holistic raw food chef.
Tejari
Owner Roma Patel put together Tejari, a series of plant-based, superfood protein blends, after being frustrated with the struggle to find convenient, healthy food options for her family. All blends can be used in everything from smoothies, yogurt, pancakes, ice cream, coffee and more.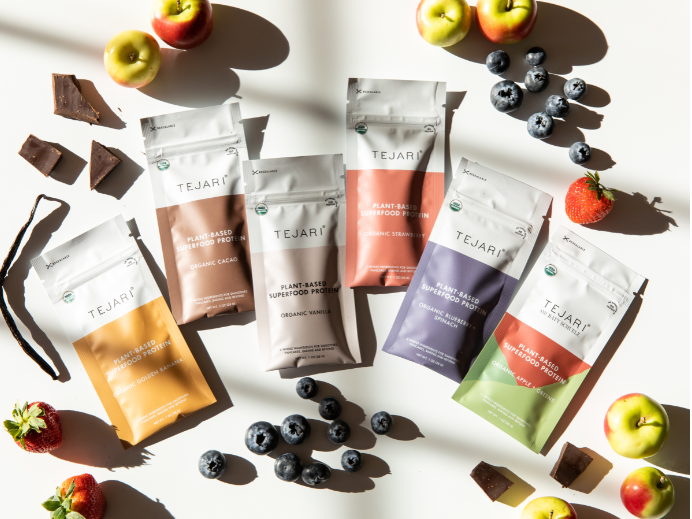 Women-Owned Artisan Foods
Bella Cucina Artful Food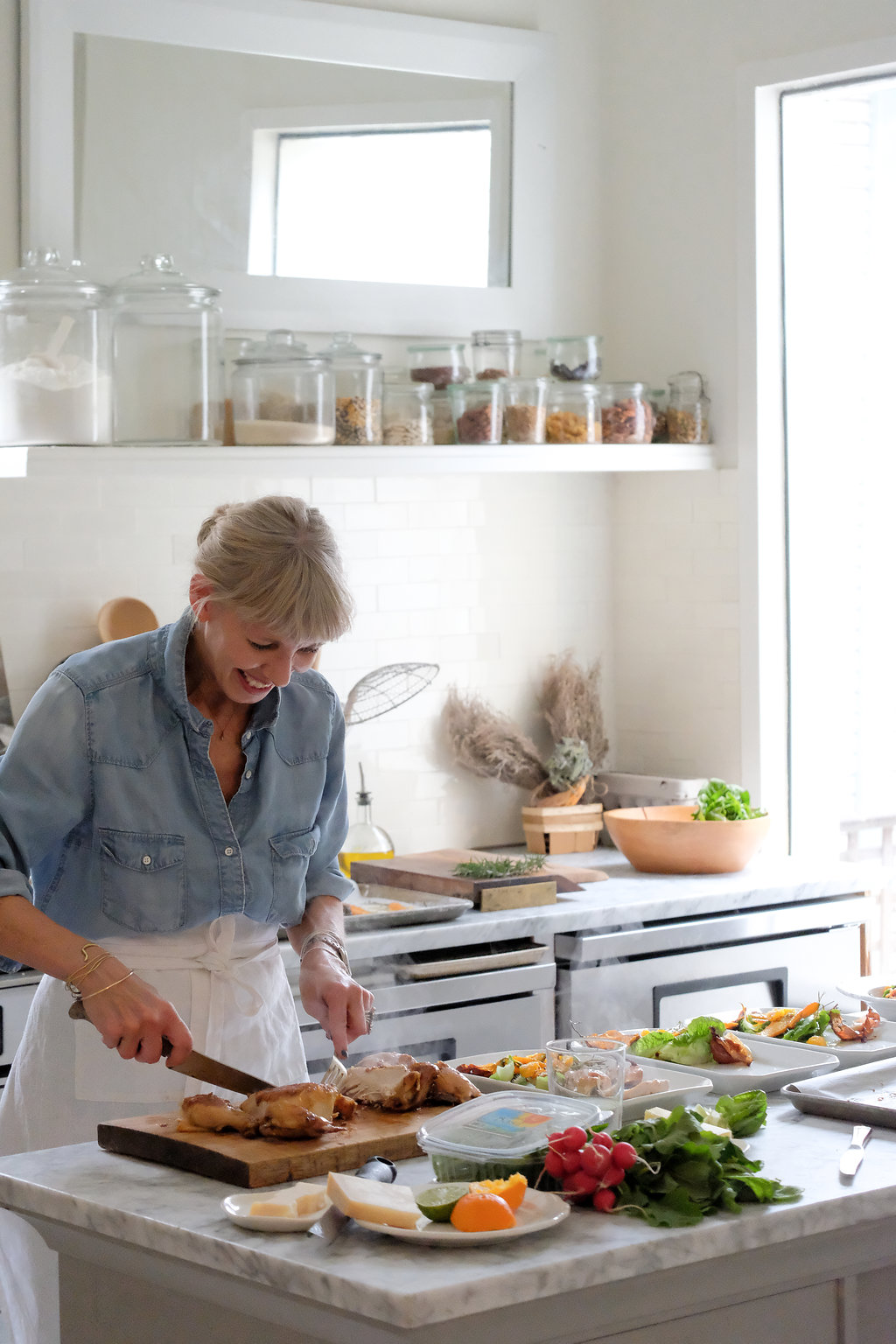 Owner Alisa Barry opened Bella Cucina Artful Food to showcase her all-natural, artisan products such as sauces, pastas, pestos, crackers and much more. Find farm tables, breadboards, vintage silverware and hand-painted vintage Japanese sake vases at her Buckhead Village store.
Beautiful Briny Sea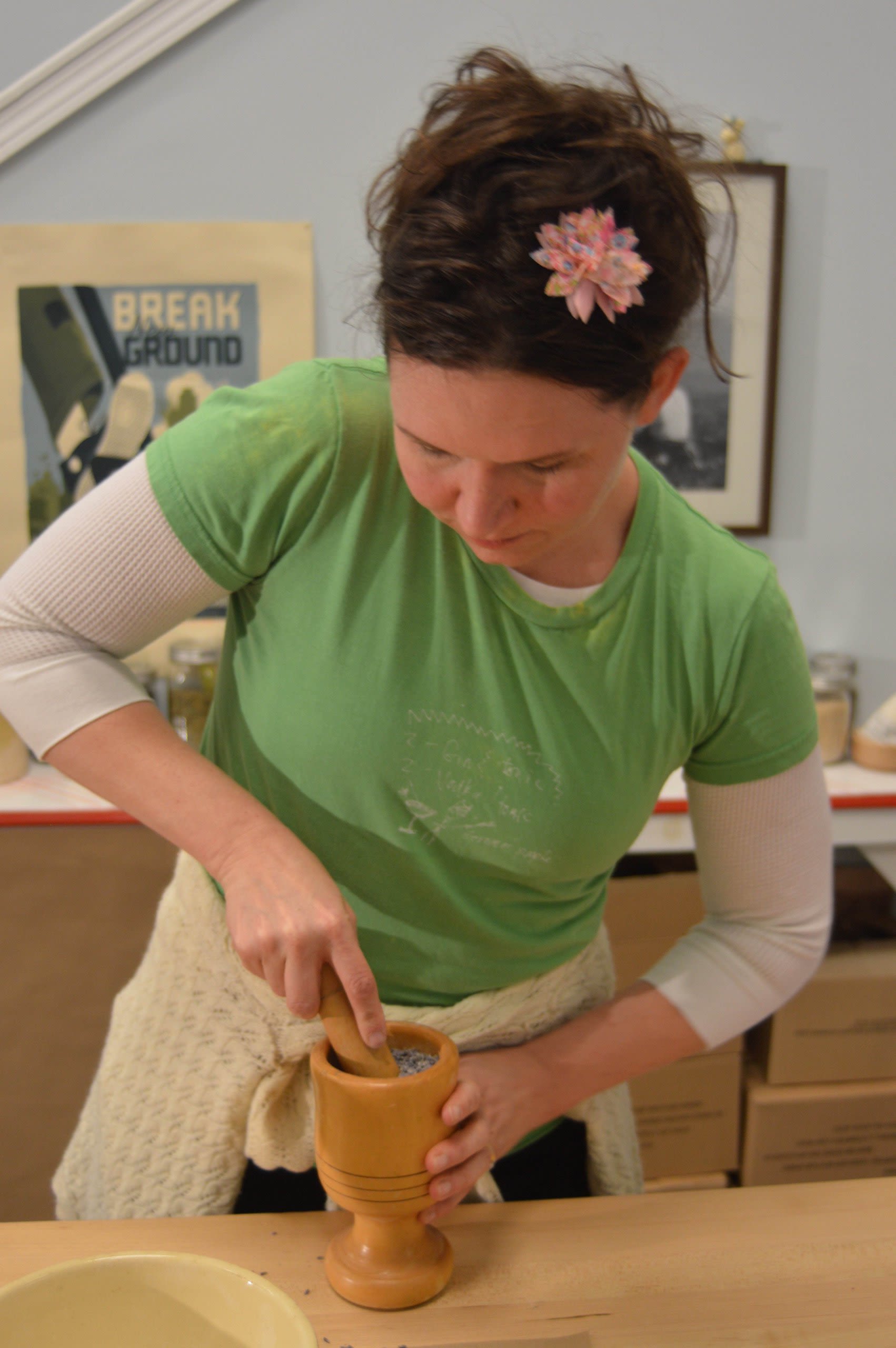 This artisan dry-goods company in the Grant Park neighborhood was launched by founder and CEO Suzi Sheffield. Sugar blends such as Mr. Gigglepants (sugar, hibiscus and citrus) and salt blends like Magic Unicorn Sea Salt add whimsy to the 100% handmade products at Beautiful Briny Sea.
Georgia Grinders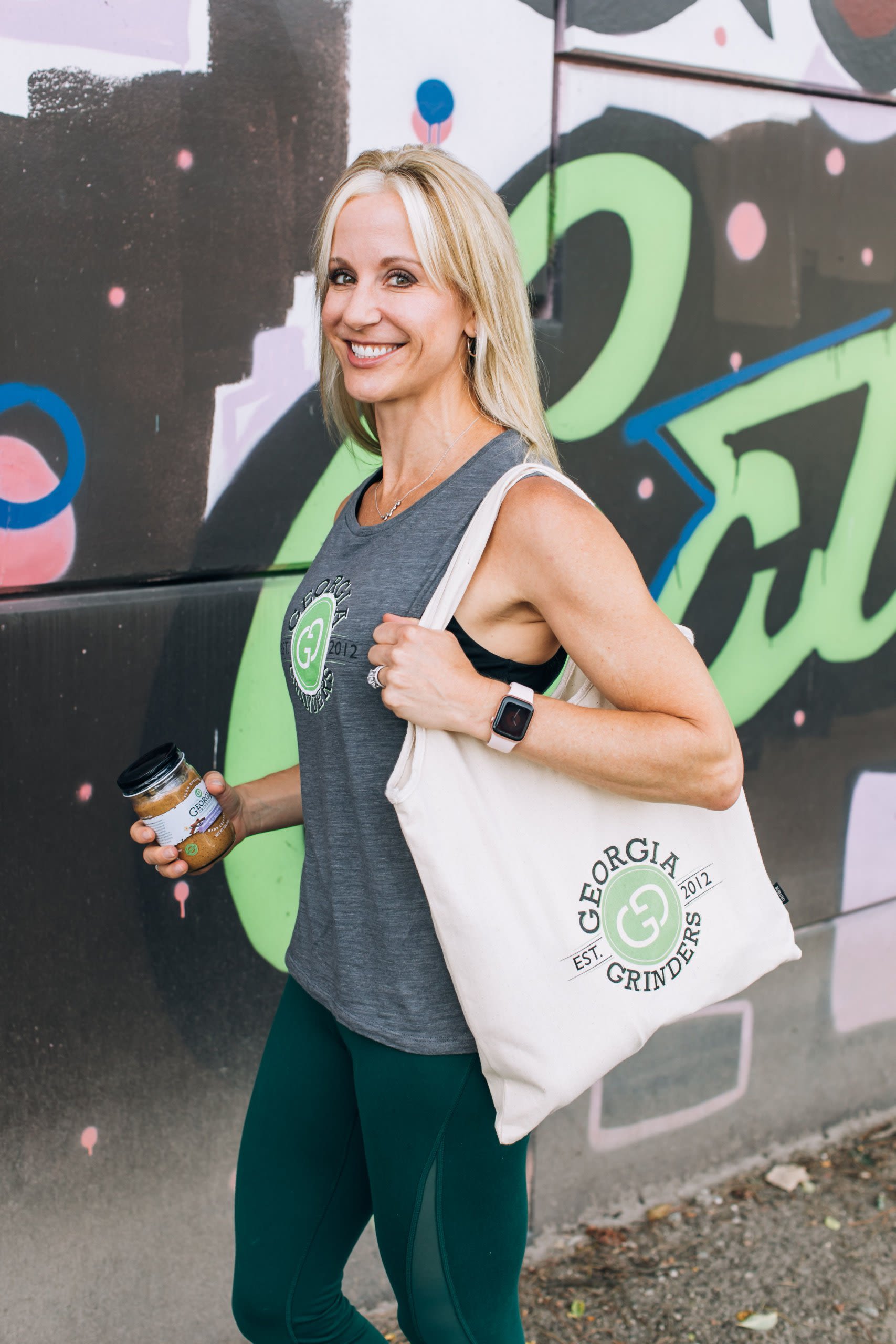 Owner Jaime Foster's Chamblee, Ga.-based Georgia Grinders sells an assortment of premium nut butter flavors including the decadent Maple Caramel Almond Butter, Cinnamon Vanilla Pecan Peanut Butter, Cashew Butter and the first-ever Georgia grown, processed and shelled organic peanut butter. Find Georgia Grinders nut butters at restaurants such as Souper Jenny, Local Three and Lucy's Market, and pick up a jar at farmers markets, specialty markets and many more places.
Women-Owned Local Shops
The Village Retail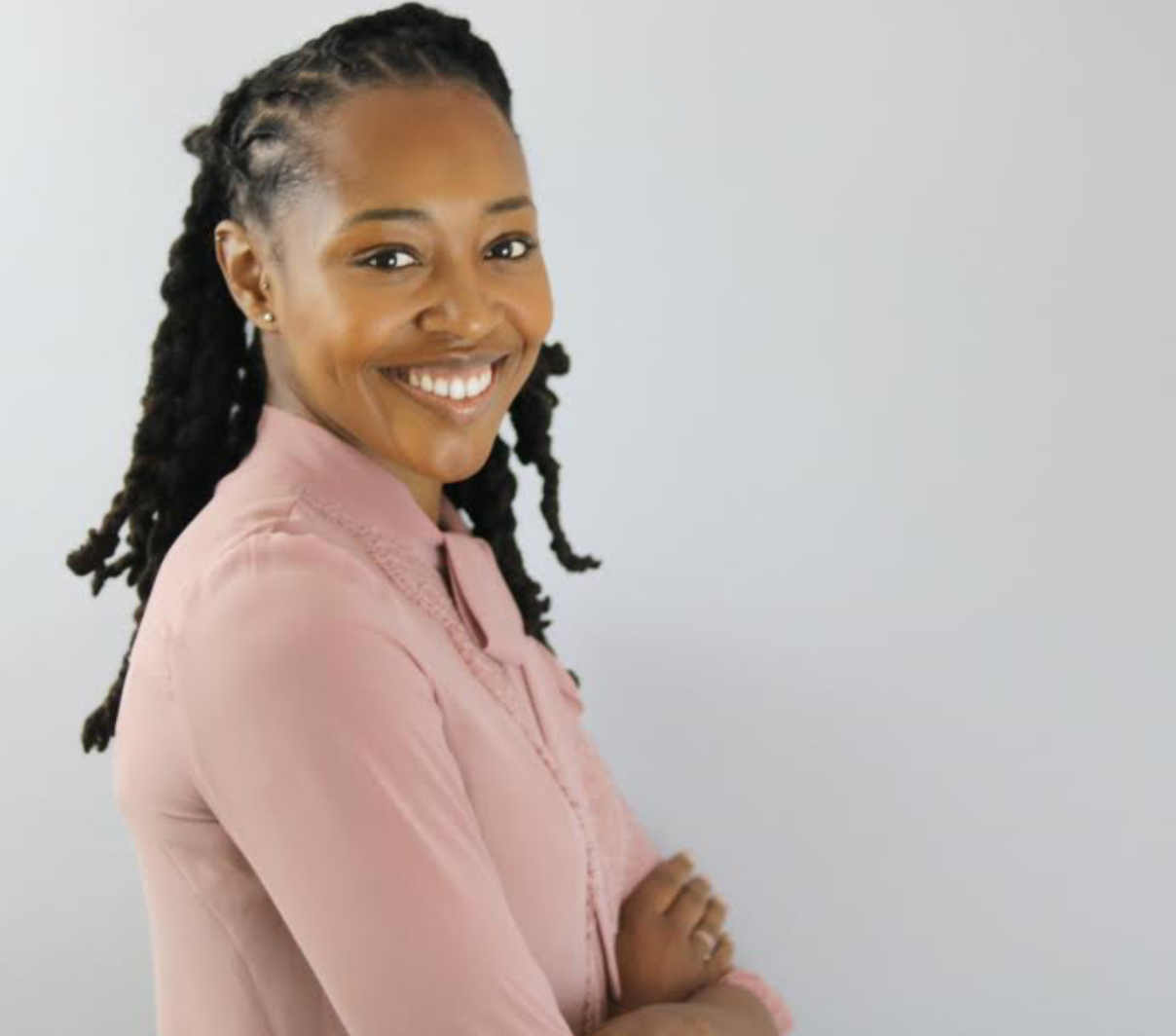 Dr. Lakeysha Hallmon's global marketplace, The Village Market at Ponce City Market, connects Black-owned businesses to consumers and offers goods from 25 local Black entrepreneurs. Conceived and created by Hallmon, the market sells apparel, body products and home goods and reaches small businesses in 21 states and four countries.
Buckhead Art & Company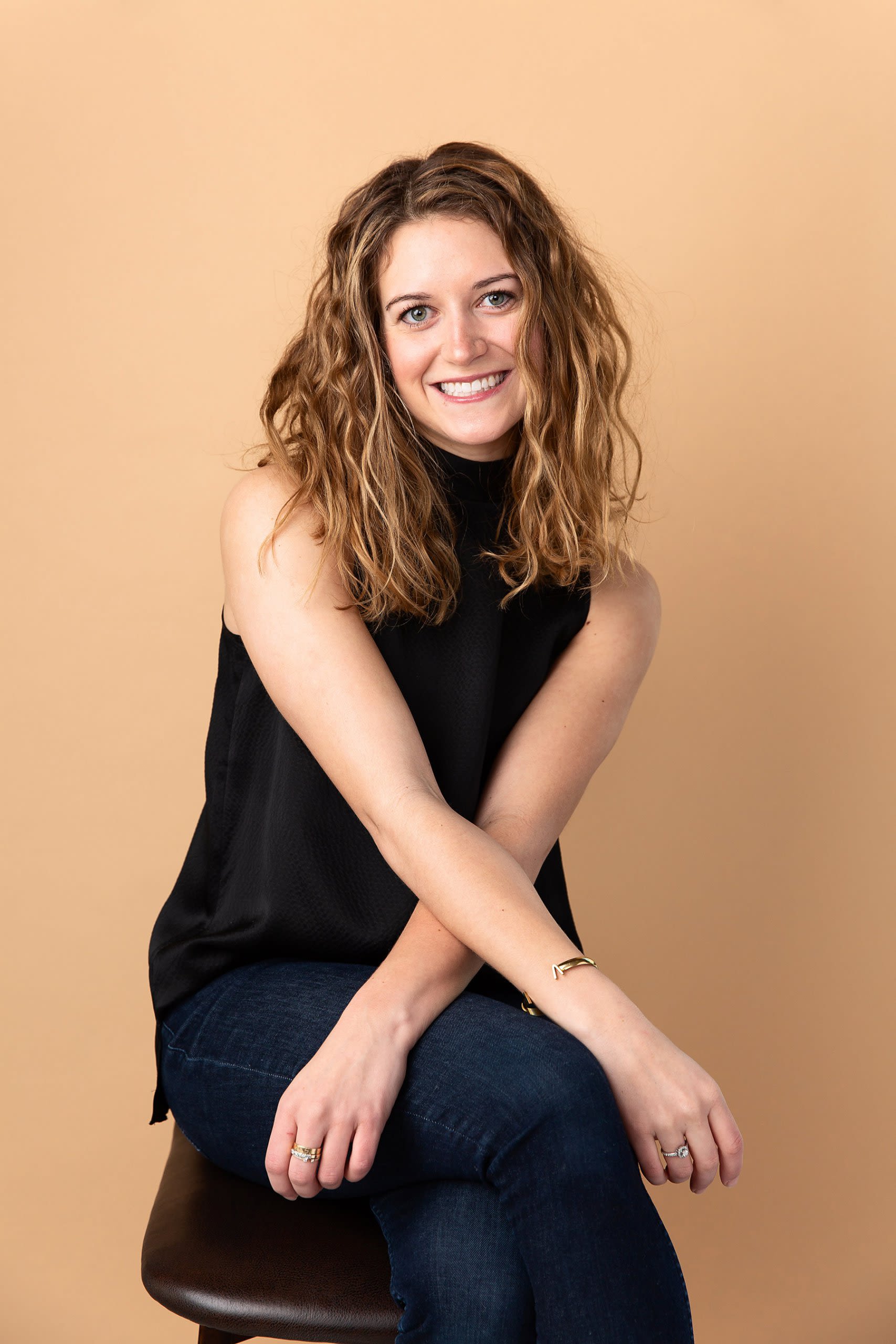 Talented artists from all over the country are highlighted at Buckhead Art & Company, a contemporary fine art gallery. Owner Katie Jones helms this Buckhead Village destination displaying the work of artists such as Cora Barhorst, Carrie Pittman, Crystal Paris and Katherine Webb. The gallery was listed as one of Blink Art Resources' Top 100 Galleries in the nation.
Abbey Glass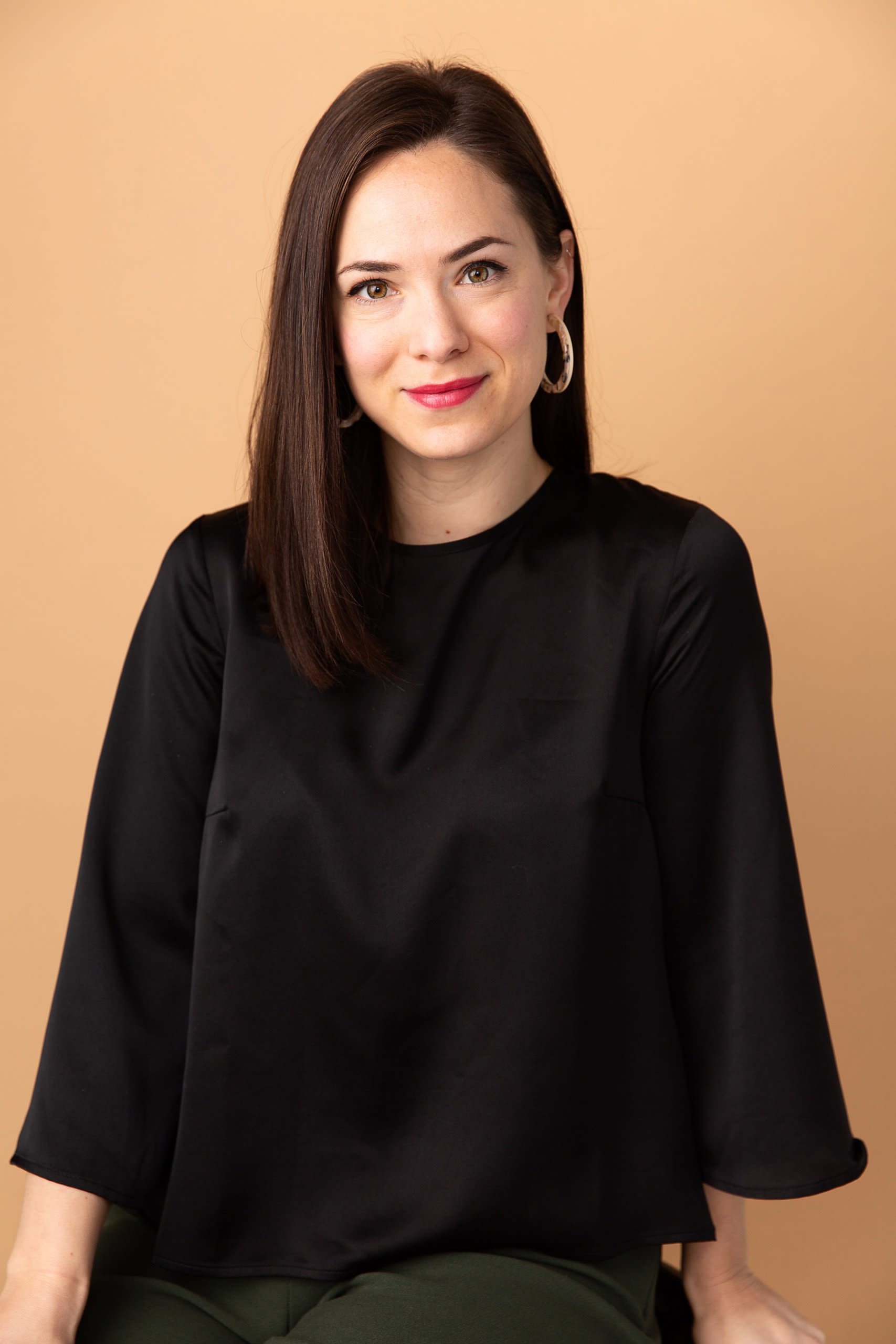 The designer womenswear company was launched by designer and CEO Abbey Glass in 2012. Located in the Buckhead Village District, the store offers dresses, tops, accessories, pants and jackets to inspire confidence, elegance and individuality.
Todd Patrick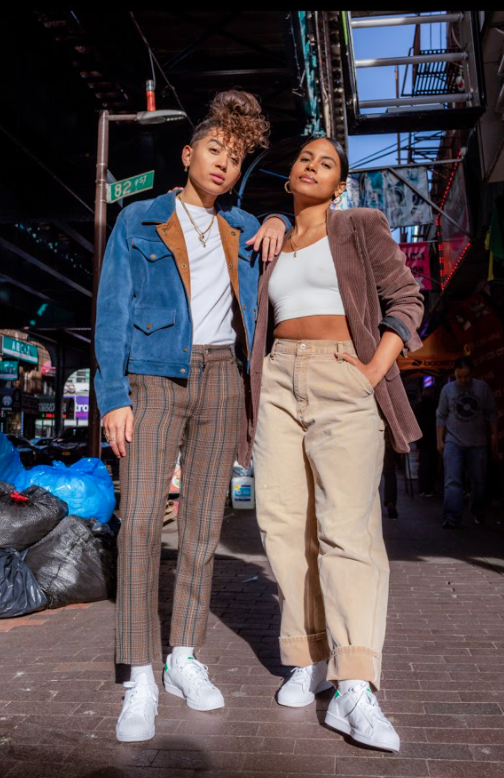 The luxury menswear company, Todd Patrick, has a huge following in both New York City and Atlanta in Buckhead Village. Designer and founder Desyree Nicole, a former Eastern Michigan University (Division 1) basketball player, conceived Todd Patrick after styling NFL players in New York. Her cool, luxury styles in custom, bigger sizes are a favorite with rappers, celebrities and professional athletes.
Pinker Times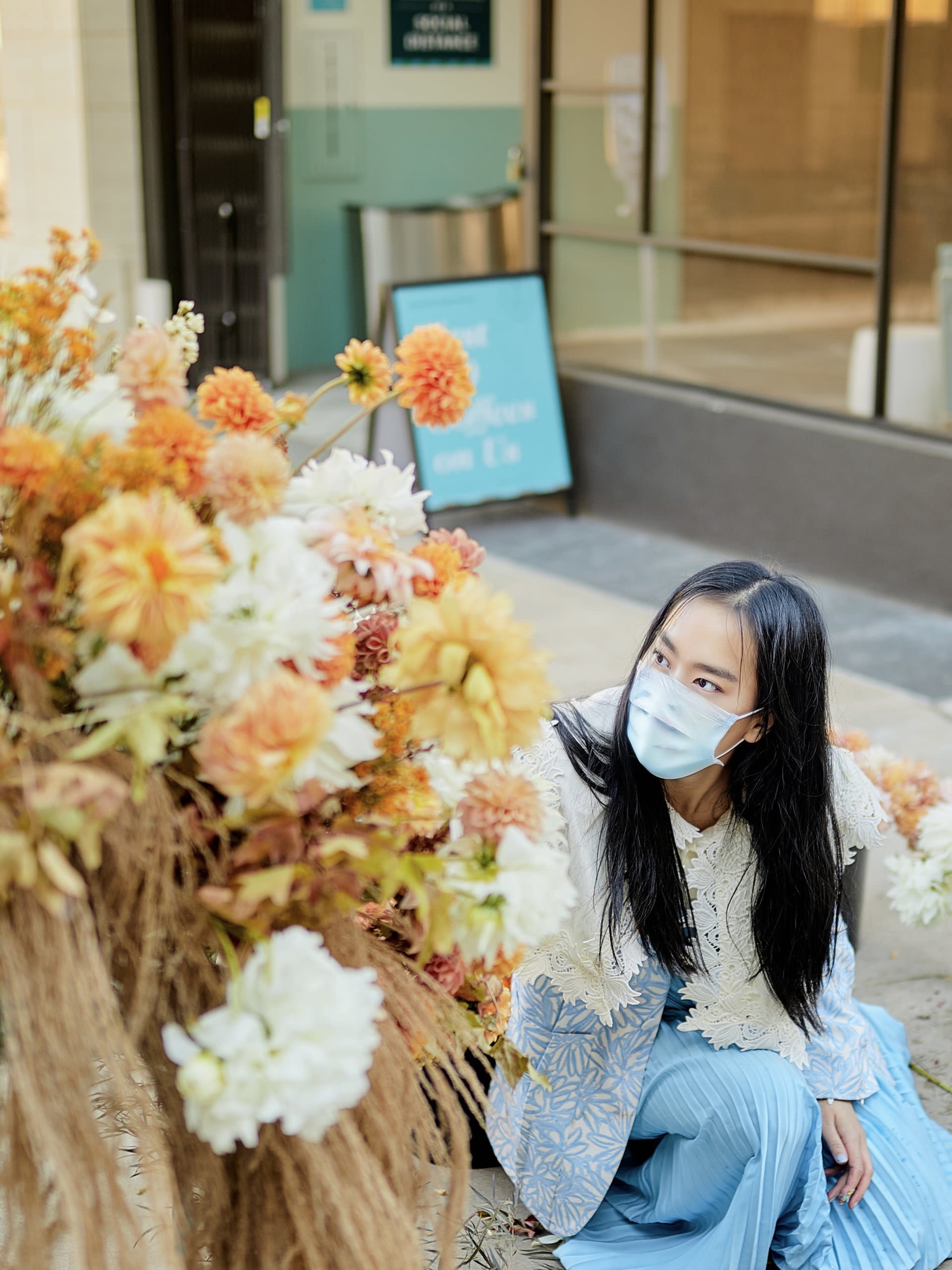 This floral design studio was created by artist Skye Lin, a SCAD Atlanta graduate who designs ethereal arrangements highlighting peonies, amaranthus, dahlias and more. At her Pinker Times location in Buckhead Village, the artist features floral art installations, bouquets and a choose-your-own flower bar.
Bombchel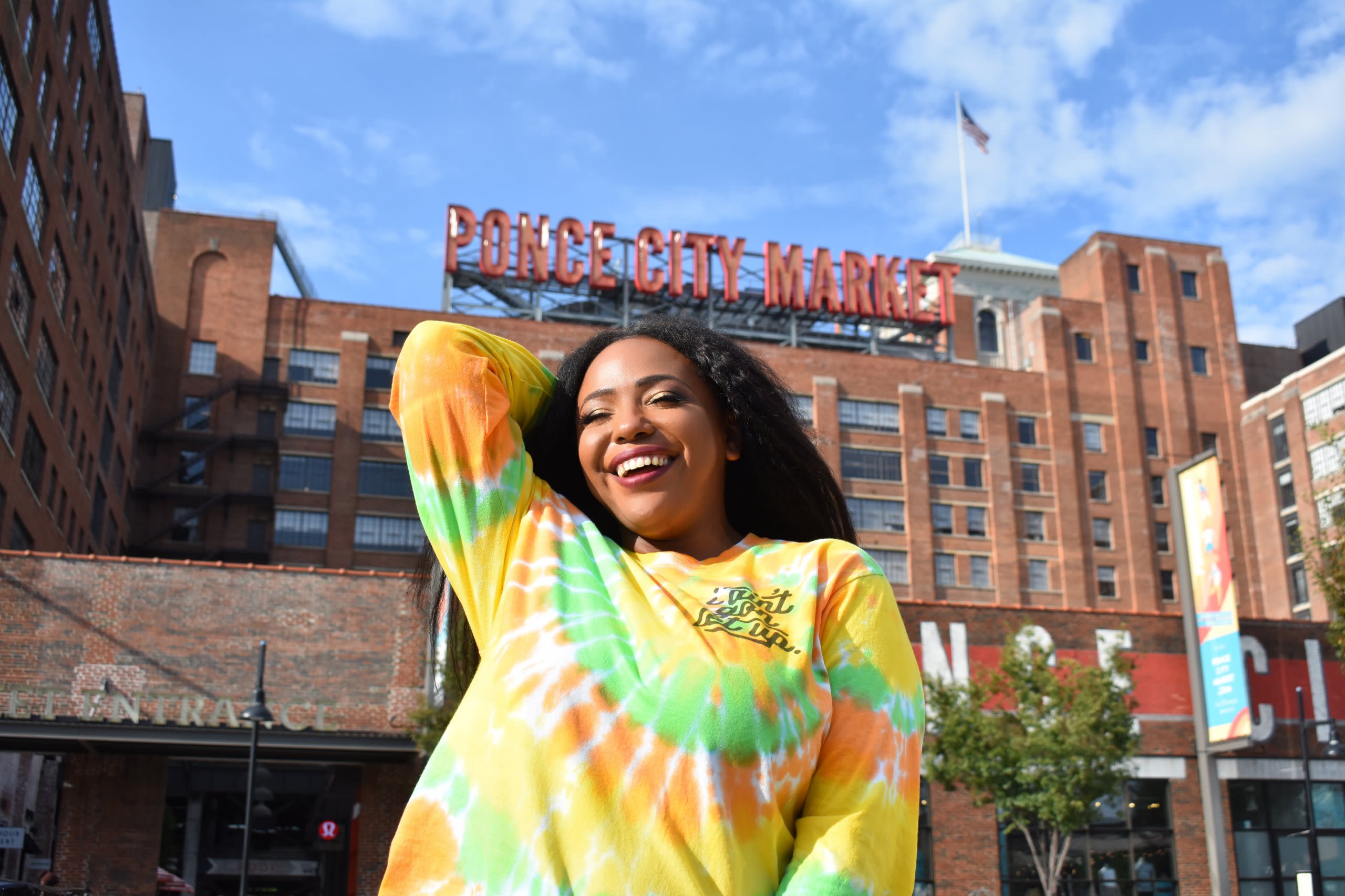 The Bombchel Factory founder Archel Bernard, born to Liberian refugees, moved to Liberia after graduating from Georgia Tech. She created The Bombchel Factory with a mission to teach an all-female staff of Ebola survivors how to make clothes. The store at Ponce City Market sells their contemporary West African fashions including colorful dresses, jumpsuits, hand-dyed garments and jewelry.
SustainAble Home Goods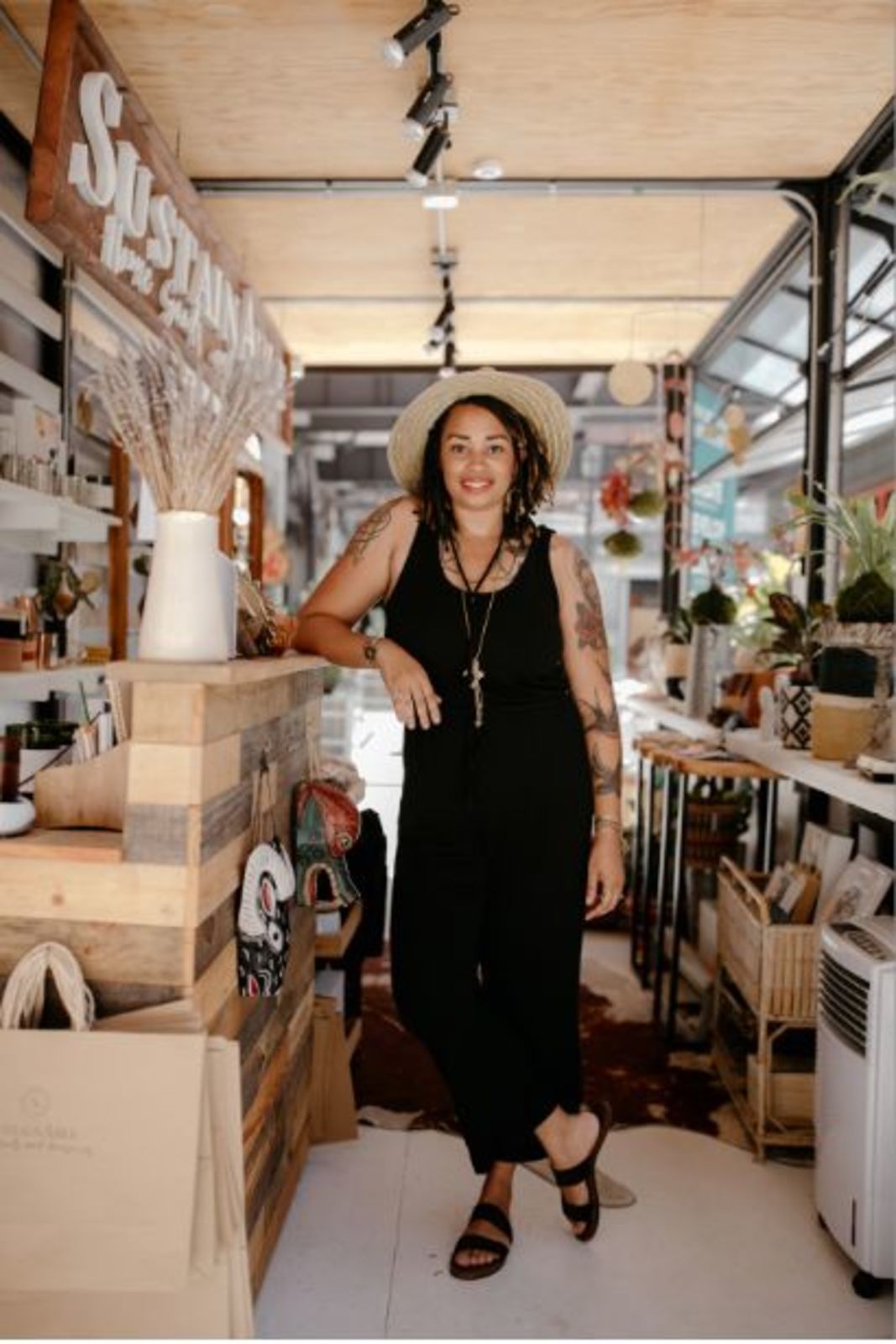 SustainAble Home Goods offers fair and ethically made artisan goods, hand-picked decor, vintage furniture and accessories at Ponce City Market. Owner LaToya Tucciarone ensures that the products offered are socially and ethically crafted by artisans from native communities and countries across the globe.
The Victorian Atlanta
Find exotic cacti, tropical potted plants, handmade soil blends, gardening tools and houseplants at The Victorian Atlanta in Ponce City Market. Founders Libby Hockenberry and Cary Smith offer green thumb consultations, workshops and at-home "greenterior" consultations.
Modern Mystic Shop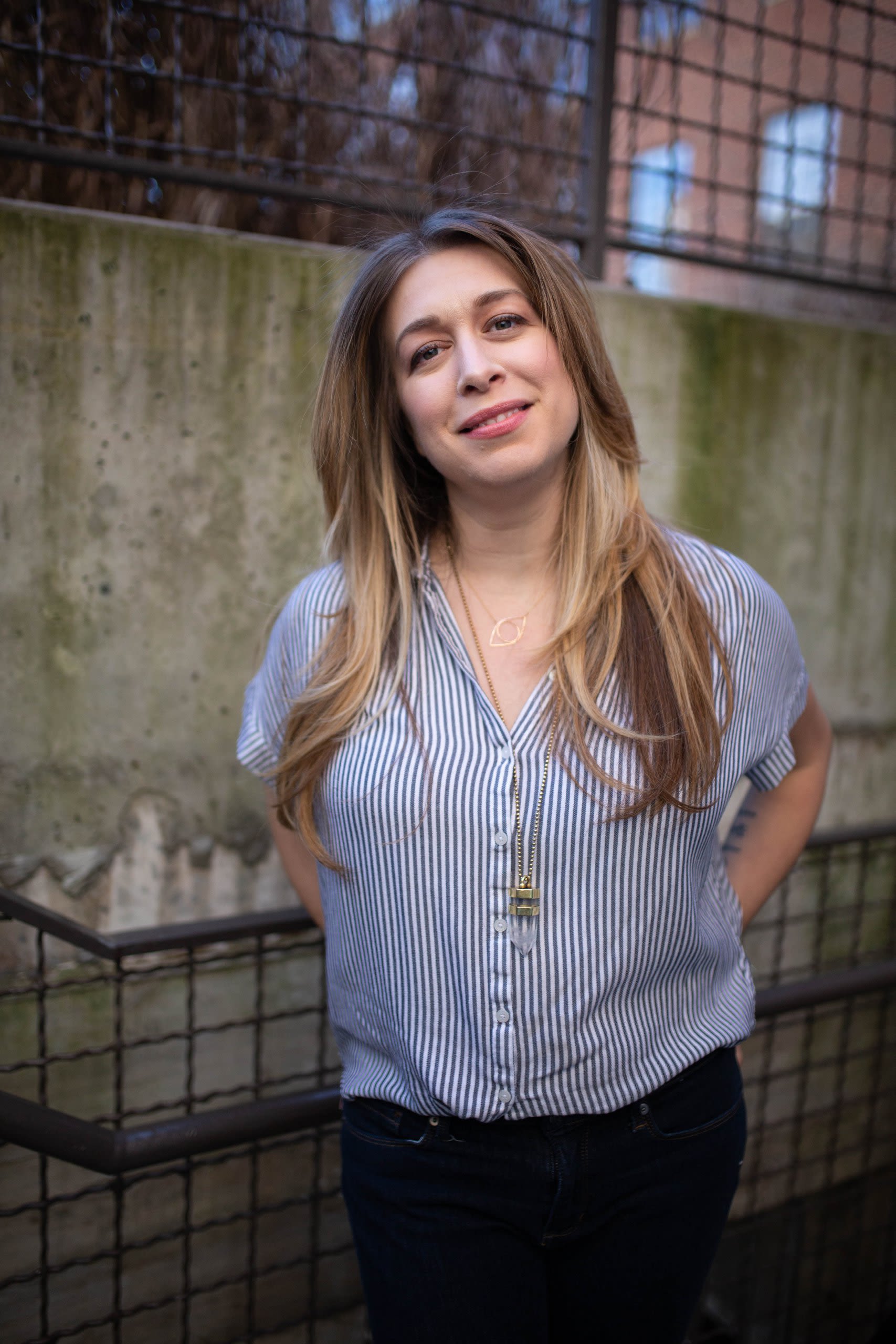 This metaphysical shop, Modern Mystic, at Ponce City Market sells candles, aromatherapy and crystals. Founder Kelley Knight hosts tarot readings and lunation sessions. Kelley was named to Atlanta Business Chronicle's 40 Under 40 List. Modern Mystic is one of the fastest growing, multimillion dollar spiritual brands.
Seed Factory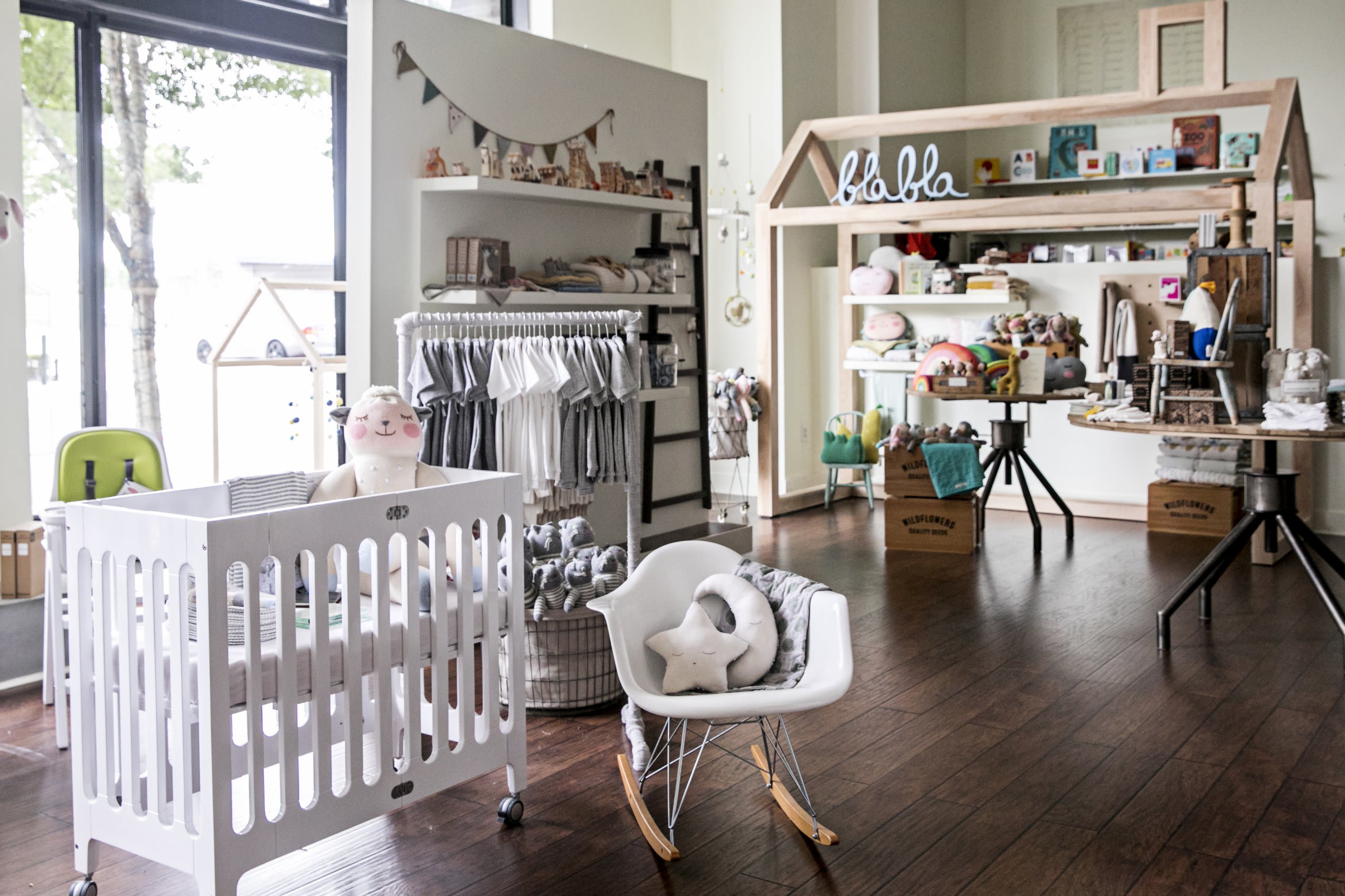 Located in the Westside Provisions District, Seed Factory offers a selection of children's clothing, baby gifts, books, classic wooden toys and more. Owner Rachel Baba curates this store with unique items for families.
etúHOME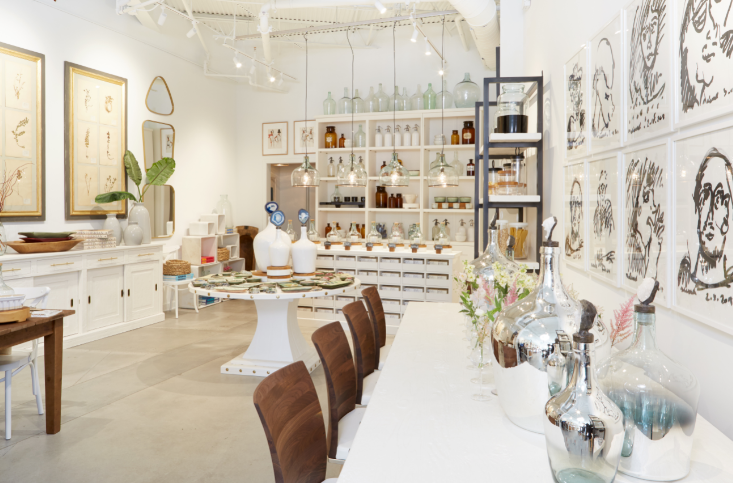 Wife and husband duo Stacy and Joe Borocz opened etúHOME at Shops Around Lenox to offer serving ware, cook's tools and other European-inspired pieces used to prepare, serve and store food. Find sustainable goods defined by modern updates and classic styles.
Lucy's Market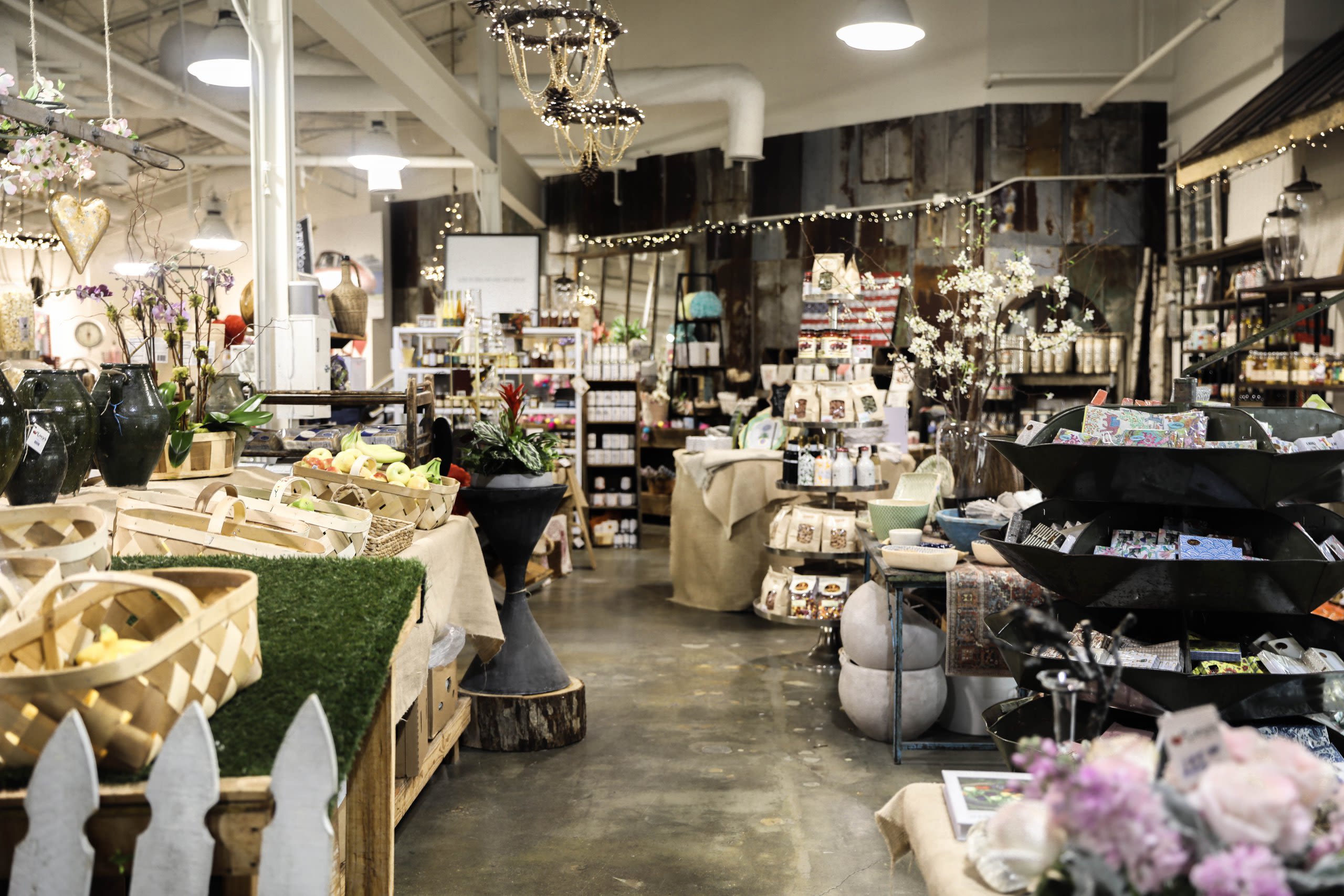 Locals love Lucy's Market, founded in 2009 by Kim Wilson, who took over an abandoned gas station and became an accidental entrepreneur. Now, Lucy's Market is a busy shop offering prepared foods, fresh produce, florals, home decor, gifts and more in Buckhead.
L'Artisan Muse
L'Artisan Muse, a luxury sensory experience located in Westside Provisions District, presents holistic classes and events, courtesy of owner November Nichols. Find products and services for the mind, body and soul to help cultivate beauty, peace and self-love in a tranquil atmosphere.
Le Jardin Francais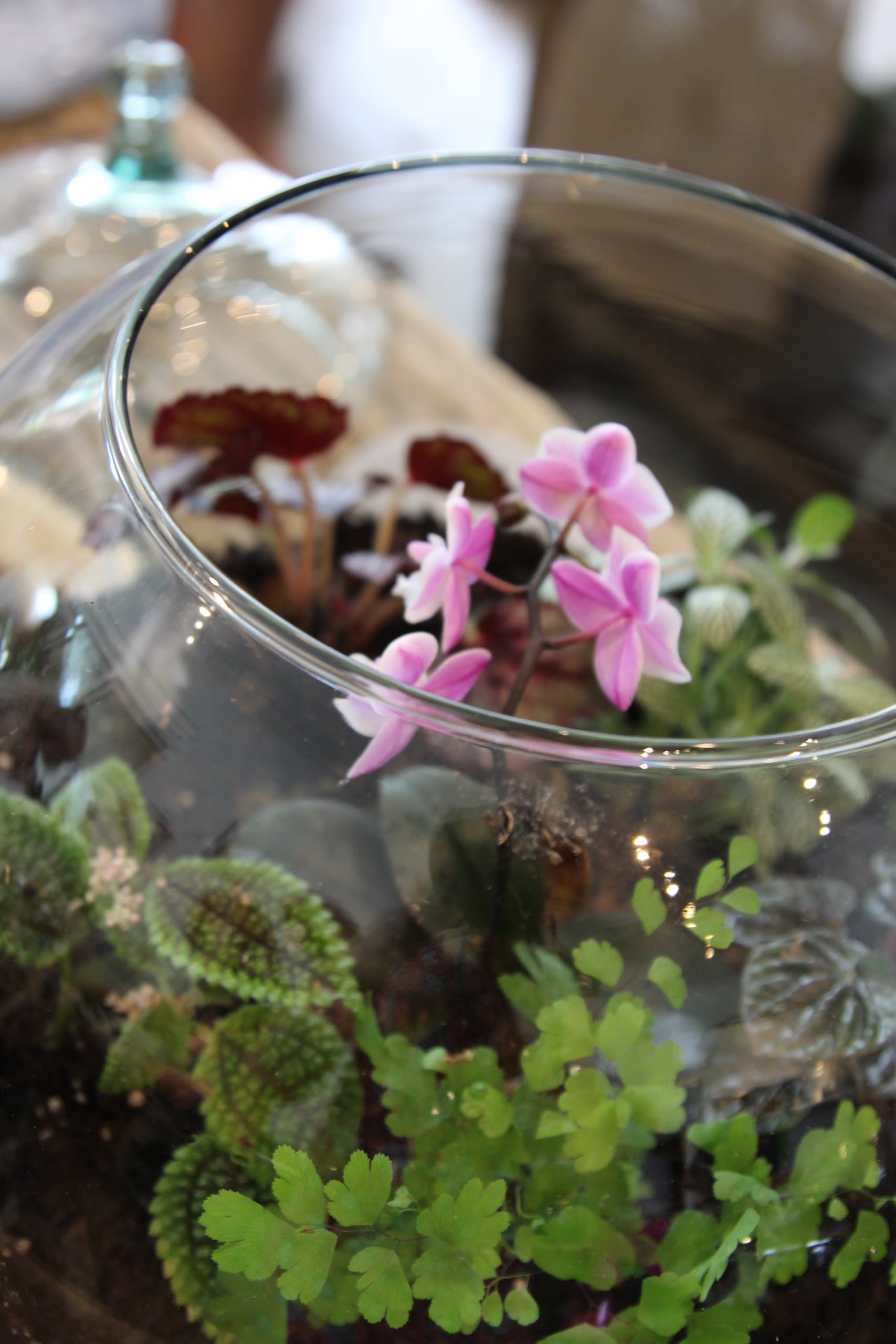 Founder and lead designer Marie-Laure Coste Dujols leads this floral, event and garden design firm with a boutique in Westside Provisions District. Beautiful floral creations can be custom created for occasions or clients can request a home garden design.
Wish Atlanta Boutique
Located in Little Five Points, Wish Atlanta is an edgy shop specializing in highly-sought sneakers and footwear brands, plus urban fashions for men and women. International designers prevail throughout the handpicked labels. Owner Lauren Amos curates her forward-thinking store, which is only one of a few select stores around the country allowed to sell footwear brands' most limited edition lines.
Faced the Facial Studio (Opening Spring 2021)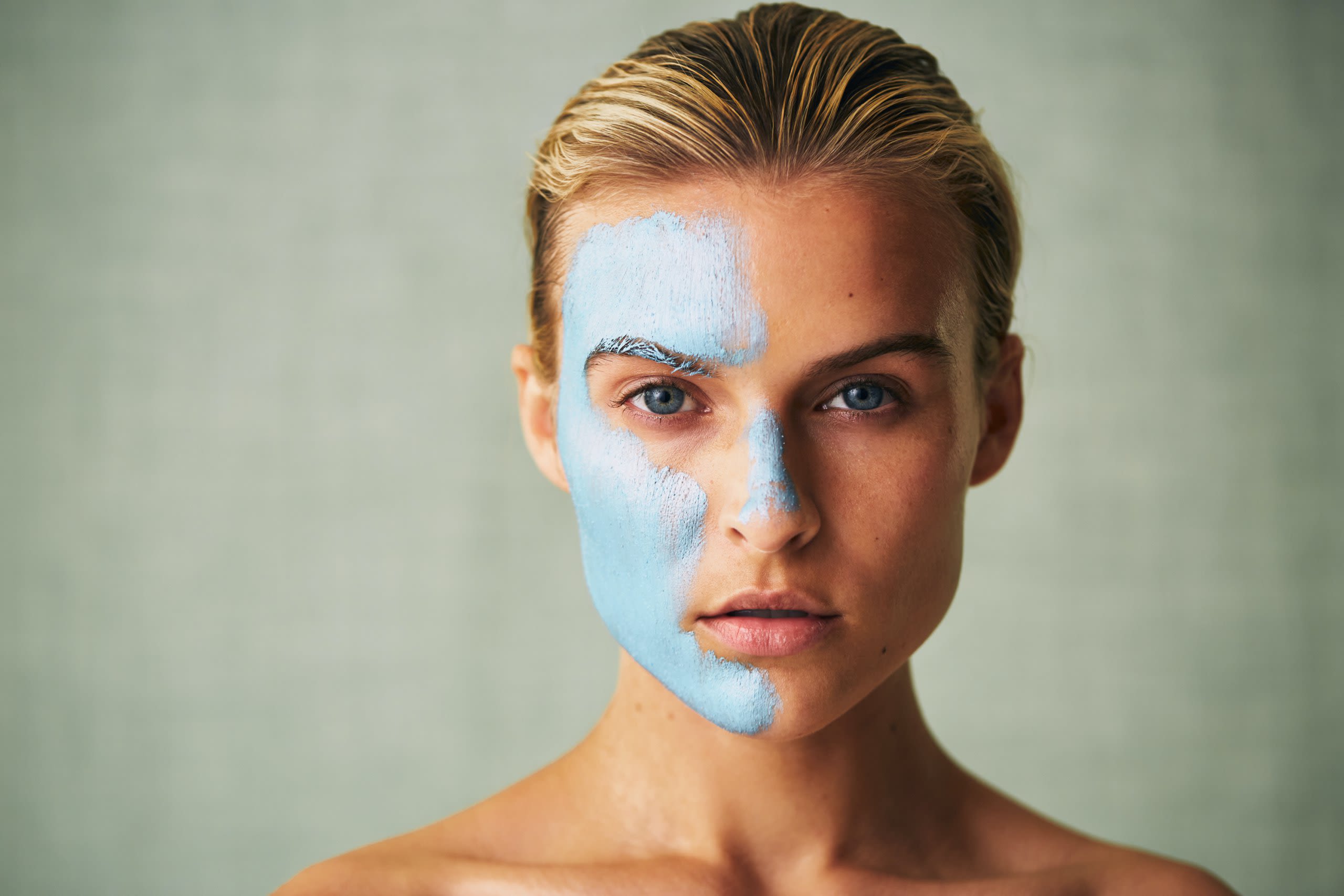 The Faced the Facial Studio is built with busy consumers in mind, offering guests the opportunity to work facials into their regular routine. Owner Ansley Bowman created her business after realizing that facial treatments were not only expensive but also not regularly accessible to many Atlantans. Her store opens soon in Westside Provisions District.
Women-Owned Businesses for Experiencing the City
Atlanta Dream
The Atlanta WNBA team recently added former WNBA star Renee Montgomery to its three-member investor team. The trailblazing Montgomery is the first retired player to become both an owner and a WNBA executive. The Atlanta Dream 4 Youth Foundation helps youth, single moms and veterans.
Living Walls, The City Speaks
Peru native Monica Campana founded Living Walls to use the power of public art as a social and economic engine to bring life to neglected areas of town through murals and other collaborations. Her street art and community projects have produced beautiful, thought-provoking murals all over the city.
Unexpected Atlanta Tours
Unexpected Atlanta Tours, led by Akila McConnell, treats visitors to unique experiences around the city. Journey into Atlanta's culinary culture with the Grant Park Past & Future Food Walk or stroll through the life of Dr. Martin Luther King Jr. during a King Historic District Tour. Discover the history even locals don't know and support the businesses along each tour.
Discover More
Get to know Atlanta, and discover the best things to do around the city.