Atlanta's Marvel Filming Locations: Visit Attractions and Scenes from the Marvel Cinematic Universe
Published July 20, 2021
Last Updated January 26, 2022
Atlanta is taking over Marvel movies. (Have you noticed all those yellow filming signs around town?) Although we're still waiting for a superhero show set in ATL, plenty of Marvel's sprawling universe of superhero movies and TV shows are filmed in Atlanta and the metro area – and you can visit many of them right now.
Sometimes we're Lagos, sometimes we're London, sometimes we exist outside of time and space. Here is a look at a few memorable scenes from Marvel TV shows and movies plus tips on where to find the filming locations in and around Atlanta.
'Loki'
Note: spoilers ahead!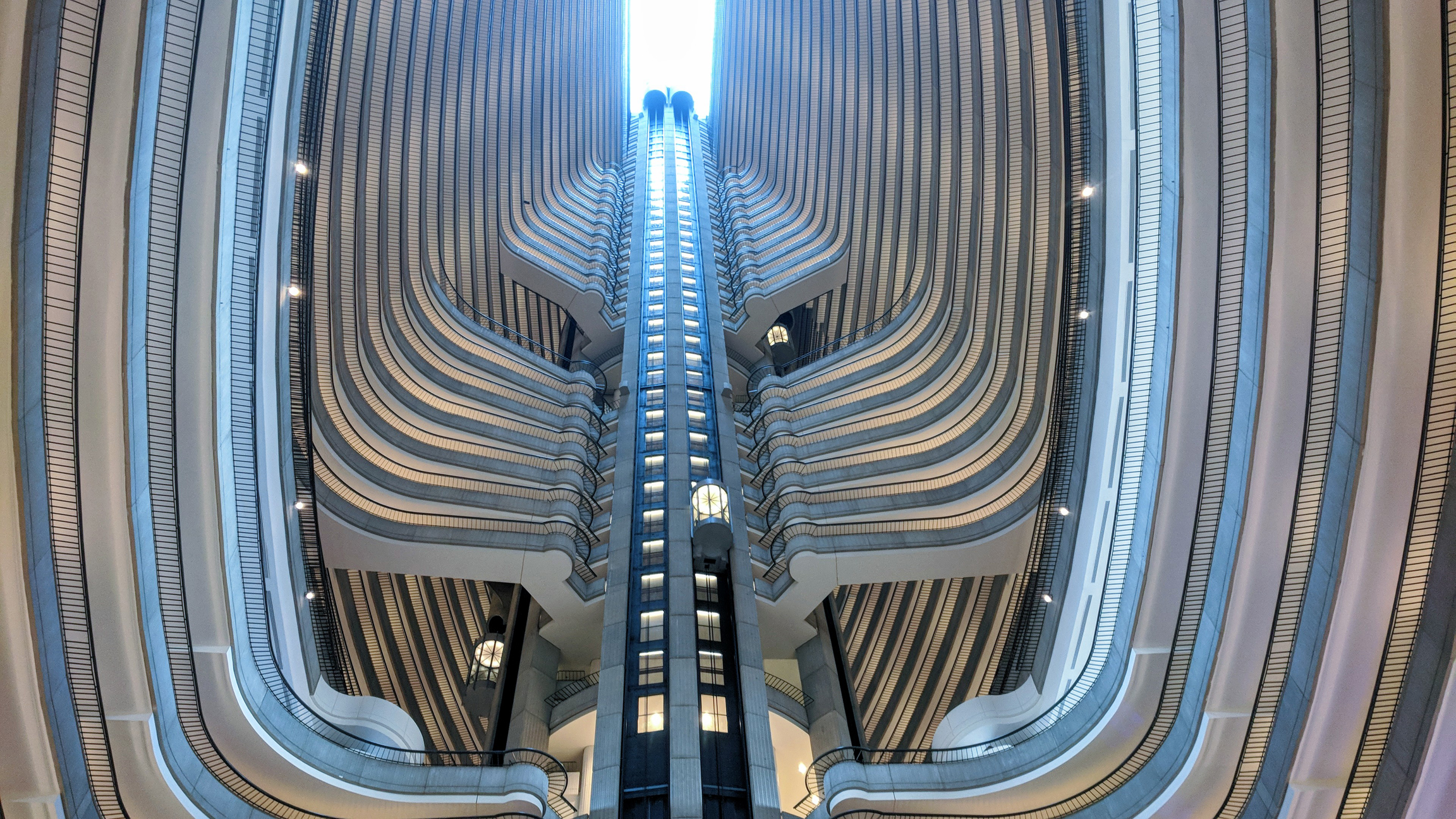 Although the only way to visit the Time Variance Authority in "Loki" is by committing a major time crime, you can have a stroll through the TVA's lobby without manacles and an armed escort. The atrium of the Atlanta Marriott Marquis is a fairly mind-boggling feat of architecture, even without the statues of the Time Keepers. (Source.) Since the hotel is one of the central locations of DragonCon, the annual convention's cosplay fans may have recognized the elevator and been saddened that the infamous carpet was not featured. (Trust us, it's a whole thing.)
Location: 265 Peachtree Center Ave. NE
You won't find the Costco-like Roxxcart in Alabama. (Then again, this scene takes place about 30 years from the present, so who knows?) North DeKalb Mall in Decatur is open for business, though. Just keep an eye out for variants and their mind-controlled servants. (Source.)
Location: 2050 Lawrenceville Highway, Decatur, Ga.
As a moon whose planet is breaking apart and showering the landscape with planet chunks, Lamentis-1 is decidedly not tourist-friendly in Marvel's fiction. However, the rock quarry near Loganville where it was filmed is not experiencing a planet-scale catastrophe at press time. (Source.)
Location: Good question — Where's Loganville?
'The Falcon and the Winter Soldier'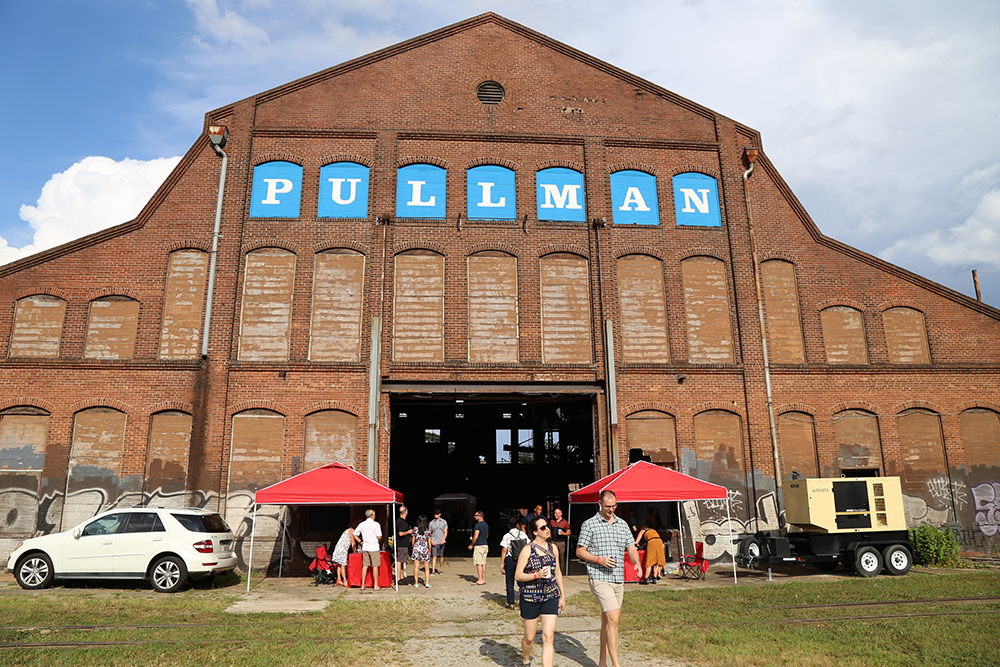 A former train yard with a bit of cool graffiti and a lot of character sounds like a great place to slug it out with fictional bad guys (even if you, like Anthony Mackie's Falcon, sympathize with their motives). Pratt-Pullman Yard appears more than once in the show (Source.), and is currently hosting the highly regarded Van Gogh experience. The development is also home to hotels and apartments, as well as a slew of dining options and bars.
Location: Rogers Street NE, Atlanta, Ga.
The courtroom where John Walker, the acting Captain America, is grilled for his notorious and non-Captain-America-like actions was shot in DeKalb History Center Museum. (Source.)
Location: 101 E Court Square, Decatur, Ga.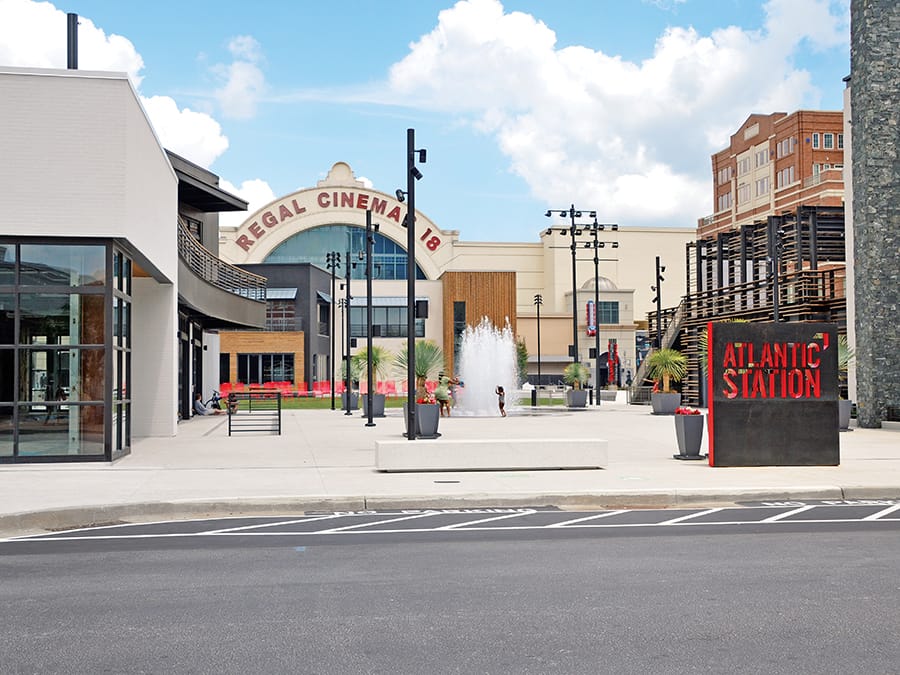 Atlanta's own mini-metropolis of shopping and dining, Atlantic Station, is featured prominently in a showdown with the Flag Smashers. The parking deck where the action takes place may not be of great interest to you, but there is no shortage of scenery, retail therapy and dining to be had.
Location: 30363 (It has its own ZIP code.)
'WandaVision'
Does that S.W.O.R.D. lobby look familiar? Visitors may recognize it from MomoCon or even peripheral fan events during Super Bowl LIII or any of a slew of conventions year-round. Yes, that's the Georgia World Congress Center, which is huge and futuristic enough to house a fictional agency tinkering with powers best left, err, untinkered-with. (Source.)
Location: 285 Andrew Young International Blvd. NW, Atlanta, Ga.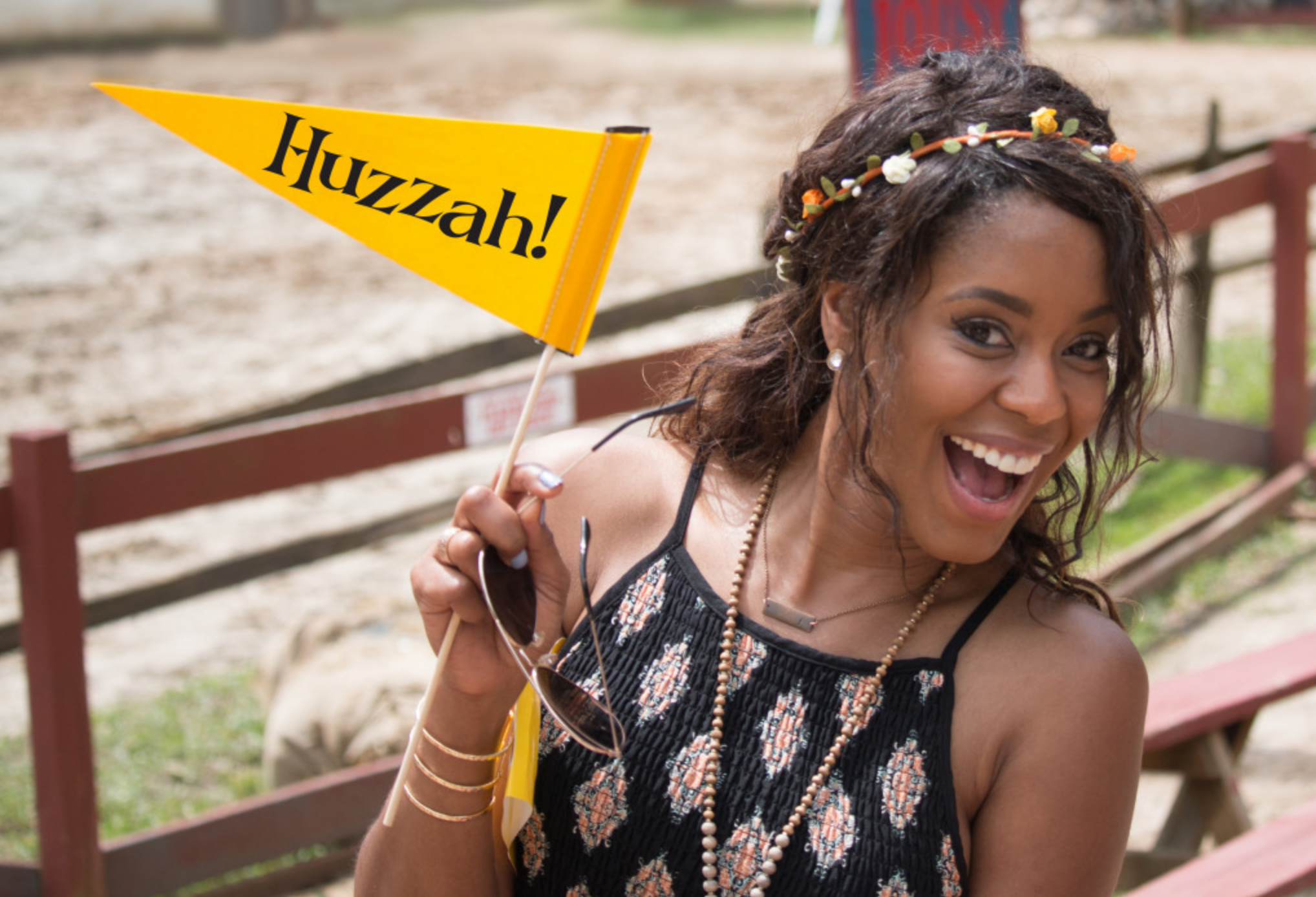 The S.W.O.R.D. base temporary retreat is in fact in Fairburn, Ga. (source). Not coincidentally, Fairburn also serves as the location of a familiar-looking medieval festival seen early in the "Loki" series. (Source.)
Location: 9445 Browns Lake Road, Fairburn, Ga.
Other Locations You May Recognize from Marvel Movies and Shows
High Museum of Art
The fictitious "Museum of Great Britain" where Killmonger gives a curator a lesson in art history, is actually Atlanta's iconic High Museum of Art. (Source.)
Location: 1280 Peachtree St. NE, Atlanta, Ga
The Gulch
Although its name sounds ominous and perhaps even super-villainous, the Gulch serves as the Lagos backdrop in "Captain America: Civil War," kicking off a domino chain of major events for the Avengers and Wanda as well. While not an attraction per se, you may enjoy a selfie here of you chasing empowered criminals and/or casting hexes. While not strictly Marvel-related, you may also recognize the area in "The Walking Dead," "Stranger Things" and "The Hunger Games: Mockingjay Part 1." (Source, and other source.)
Porsche Experience Center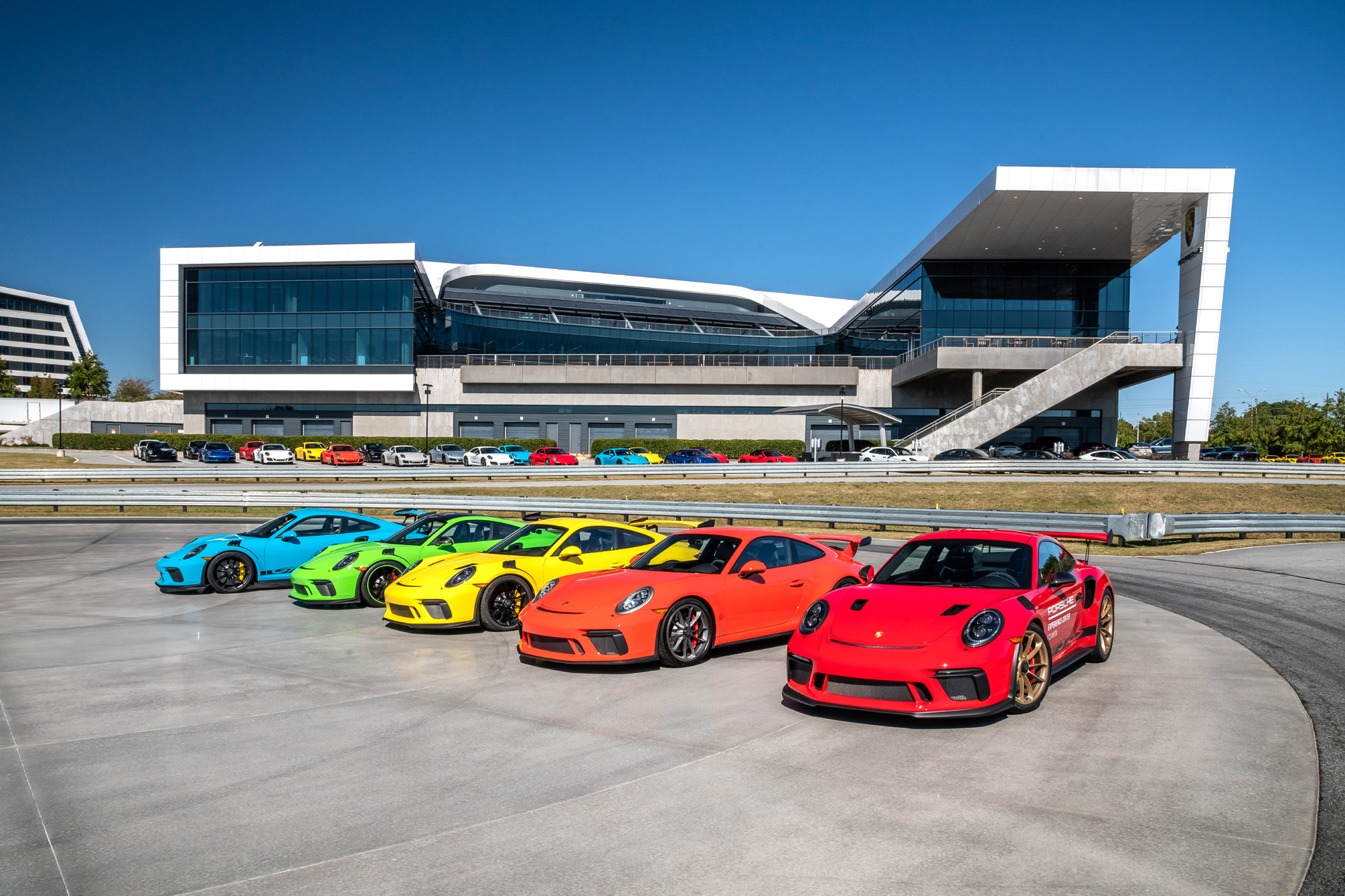 You might recognize the Porsche Experience Center as the campus where the "Avengers" super team sets up shop after moving out of Avengers Tower. It appears in "Captain America: Civil War," "Spider-Man: Homecoming," "Infinity War" and "Endgame." It still is in pretty good shape despite being bombarded from low orbit and peppered with spaceship chunks, and you can visit and indulge your need for speed by test driving Porsches around the track. (Source.)
Location: One Porsche Drive, Atlanta, Ga.
Discover More
Get to know Atlanta, and discover the best things to do around the city.