Where to go Thrifting in Atlanta
Published August 19, 2022
Whether you are a college student ballin' on a budget or are a fan of all things vintage, Atlanta's thrift scene is off the chain. Uncover hidden gems and thrifty treasures at the many unique shops around town. Check out some of Atlanta's popular thrift stores below.
Drugstore Atlanta
Are you a fan of vintage tees? Drugstore Atlanta is the place for you. It is filled with so many truly unique vintage treasures, you might want to start a collection. You can also visit the Drugstore Gallery for more finds including vintage art.
Where: 426 Seminole Ave. NE
Goodwill
This popular nonprofit chain has locations all over Atlanta with a range of preowned clothing, housing items and more.
Where: 888 Ralph David Abernathy Blvd. SW; 1460 Northside Drive NW; 2135 Piedmont Road NE
Junkman's Daughter
Junkman's Daughter is an upbeat store you can't miss with its eclectic storefront. It is filled with unique clothing, costumes, quirky gifts and vintage finds you won't want to leave without.
Where: 464 Moreland Ave. NE
Lucky Exchange
You will leave Lucky Exchange feeling lucky for discovering this vintage and consignment shop. Buy from a unique selection of hip clothing for both men and women then make your money back by selling clothes.
Where: 212 Ponce de Leon Ave. NE
Psycho Sisters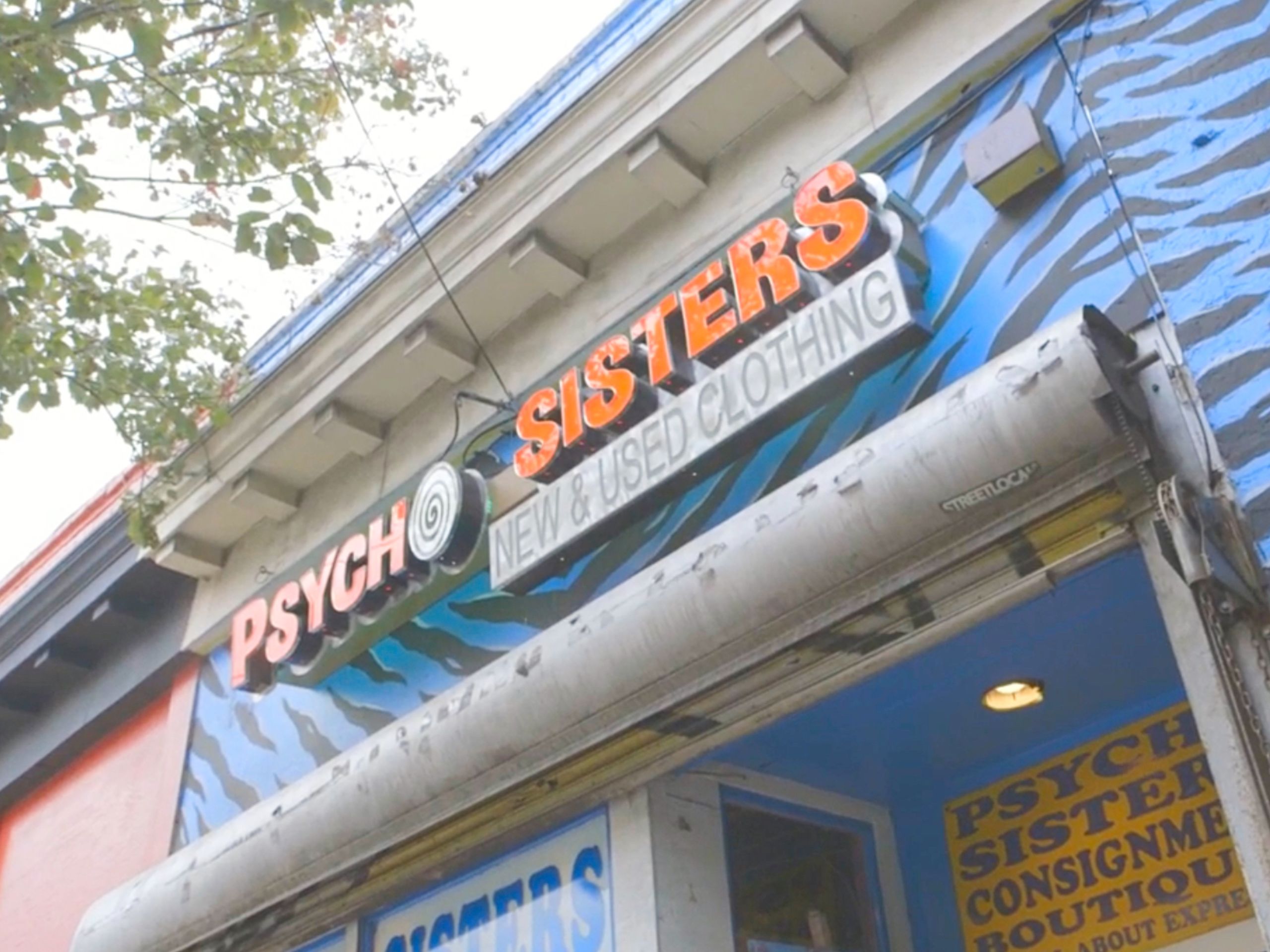 Don't let the Psycho Sisters name scare you. This local chain outlet holds hidden treasures when it comes to unique fashions and vintage items.
Where: 428 Moreland Ave. NE
Rag-O-Rama
Rag-O-Rama is a fun and funky thrift store with gently used vintage and current clothing, accessories and jewelry. Customers can buy, sell or trade new and used items.
Where: 1111 Euclid Ave. NE
Salvation Army
This well-known charity-centered organization with a thrift-store location in Atlanta sells gently used clothing for both men and women, and housewares. Whether you shop from or donate to this location you can leave knowing you've supported the great cause championed by Salvation Army.
Where: 746 Marietta St. NW
The Clothing Warehouse
This hip boutique is home to some of the best men's and women's vintage threads, footwear and accessories. Presented in an organized and color-coded fashion, The Clothing Warehouse makes shopping easy.
Where: 420 Moreland Ave. NE
Value Village
Value Village is a thrift store gem that carries a wide selection of new and used clothes at super affordable prices.
Where: 1899 Metropolitan Parkway
If you like vintage shopping and high-end shopping and everything in between, try Lenox Square and Phipps Plaza, Buckhead Village and Atlantic Station. If outlets are your thing, head a little north to The Outlet Shoppes at Atlanta.
Discover More
Get to know Atlanta, and discover the best things to do around the city.