7 Atlanta Instagram Spots To Visit Right Now
The ATL has no shortage of beautiful sights to behold when visiting. From bright lights at the Fox Theatre and French-inspired architecture at Millennium Gate Museum to bustling Downtown streets and sweeping skyline vistas at Piedmont Park – with social media, stunning images of the city's intense splendor are only a click away.
With that being said, we've compiled a list of the must-visit Instagram spots in Atlanta under our #DiscoverATL hashtag that should be on your selfie bucket list.
Jackson Street Bridge – This Old Fourth Ward bridge providing a front row seat to Atlanta's most recognizable skyline view of Downtown was most notably featured in AMC's smash zombie series, "The Walking Dead." From selfies to wedding photos with the amazing Atlanta skyline as the backdrop, no trip to Atlanta is complete without taking a few snaps on this iconic bridge.
Atlanta Beltline – Taking the road less traveled has never been so much fun. The Atlanta BeltLine is full of amazing views of the city and artsy finds that connect the city's neighborhoods through a series of repurposed railroad trails and green space. The true draw is the countless number of various art mediums along the path from intricate murals on underpasses and building walls to superb iron sculptures and interactive photography installations. Add amazing eats at Ponce City Market and Krog Street Market and the BeltLine offers a necessary backdrop to your stay.
Piedmont Park – ATL's version of famed Central Park has it all. Brilliant skyline views of Midtown and lush green space make it the perfect place to break out your selfie stick. Go the exploratory route and discover hidden art pieces, a dog park and even a lakeside view in the middle of the city that you have to see to believe. Sunsets here are required.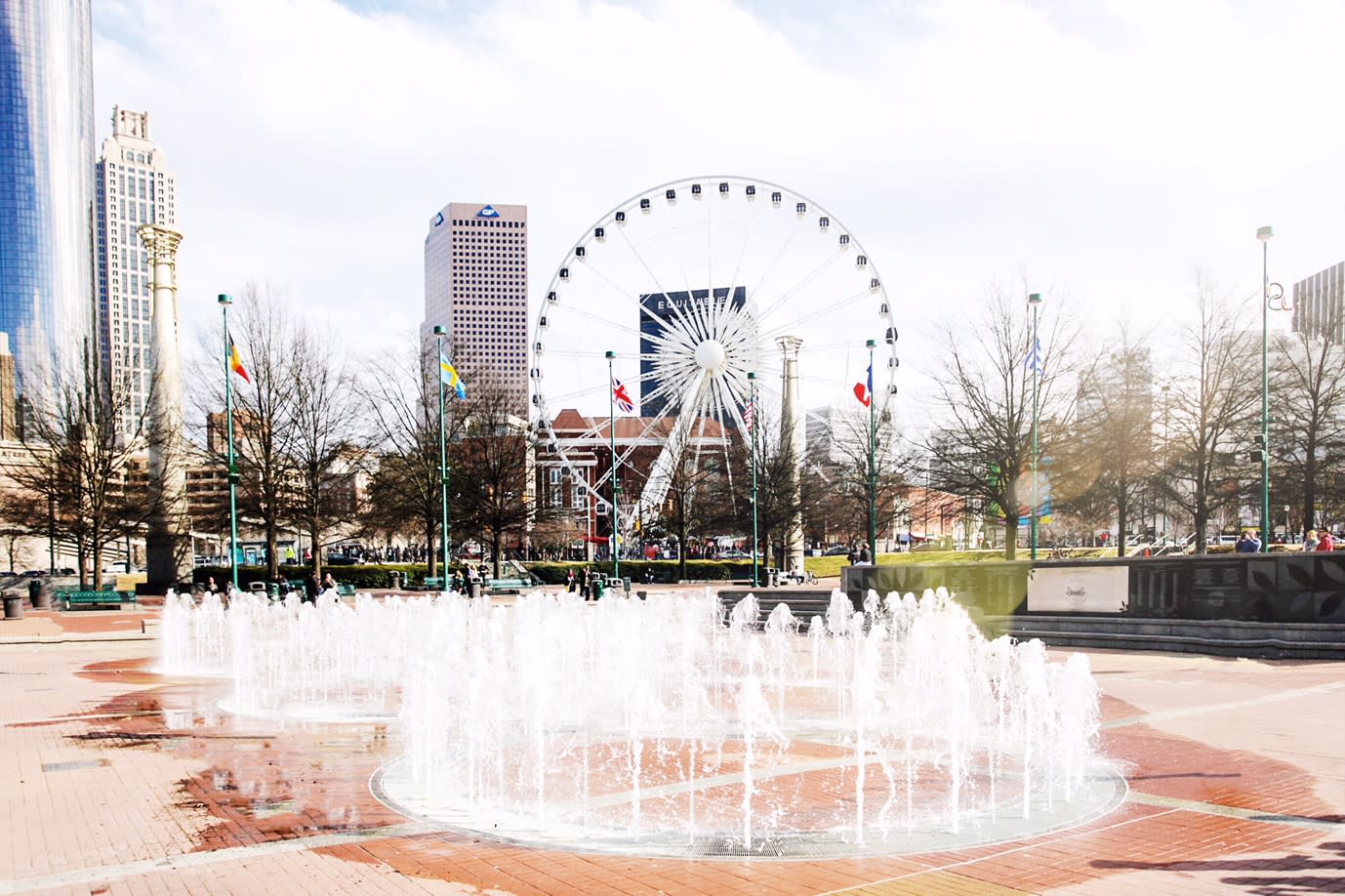 SkyView Atlanta – Big wheels keep on turning, and if you haven't seen the biggest one in Atlanta, you're truly missing out. Everyone thought it was a pretty odd idea to put a Ferris wheel in the middle of Downtown Atlanta, but thousands of revolutions later we couldn't imagine it not being there. It's become one of the city's most beautiful additions providing sweeping views of Centennial Olympic Park and an illuminated beacon for good times when the sun goes down.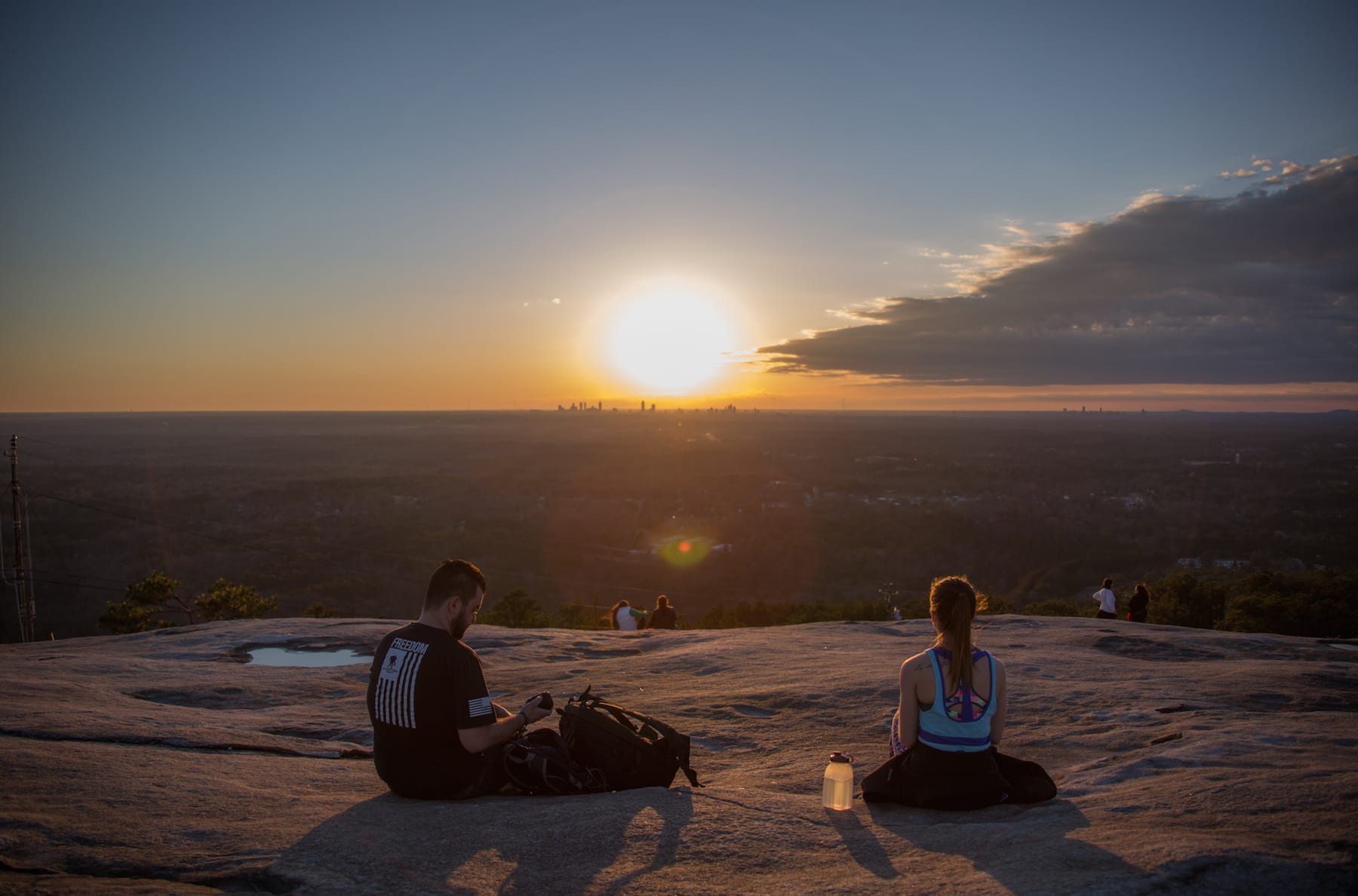 Stone Mountain – Taking a trek up Atlanta's version of Mount Everest should be on everyone's to-do list. Not only is the hike good for you, but the view you're exposed to when reaching the top makes the journey all the more worthwhile. Unmatched views of the entire Atlanta skyline are for the taking when traversing this giant rock, so be sure you document the experience with plenty of pics.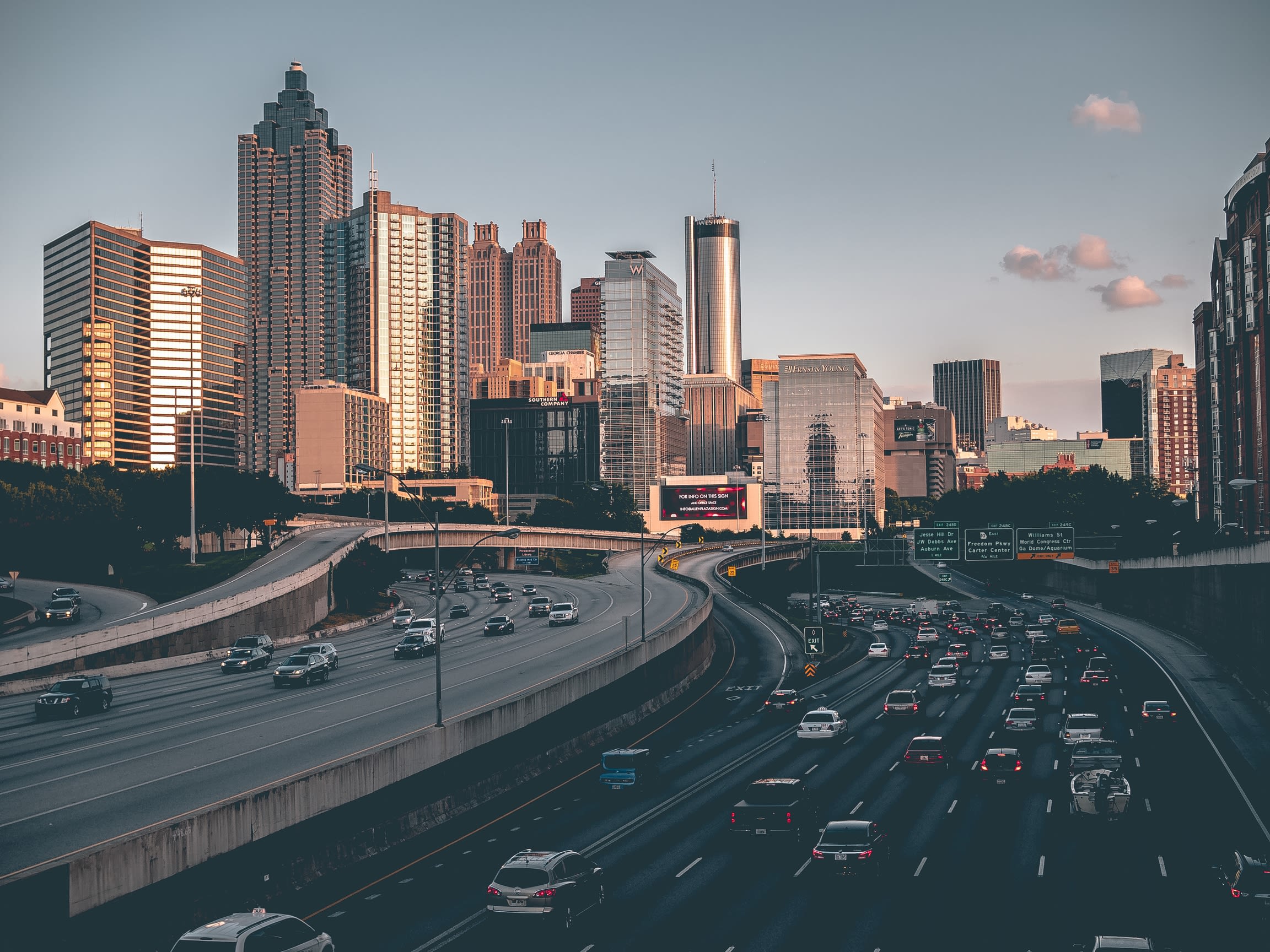 Downtown – Exploring Downtown Atlanta is one thing we'll never tire of, as seeing how the city's hospitality epicenter incorporates modern high rises with older architecture is a must-see blend of past meeting present. Whether you're snapping shots of towering buildings from ground level, taking a 360-degree tour via the Sun Dial and Polaris, or finding a sweet rooftop spot to survey how awesome the city is, you have to #BeDowntown to truly experience it all.
Atlanta Humane Society – Two things that make us happy are adorable animals and the word, Atlanta, which makes us even more happy that we can find both at the Atlanta Humane Society. This Westside animal haven has the perfect image for your Insta on the outside with the word "Atlanta" painted in bold lettering as a part of the logo. Posing by just the words gives the feeling of an instant post card you're sure to want to write home about, but settle on saying, "Cheese!" instead.
Discover More
Get to know Atlanta, and discover the best things to do around the city.