Expect the Unexpected: ATL Stops Off the Beaten Path
Atlanta has plenty of popular attractions to explore, but there is so much more. Discover the underlying spirit and various curiosities that abound in the capital of the South. From unassuming art and performance spaces to treasures of the past and eerie trails, take a journey off the beaten path in ATL.
Lauri Stallings, the choreographer for Atlanta experimental dance outfit gloATL, creates moving art through performances that stretch the medium to unknown territories and social experiences.
Tiny Doors ATL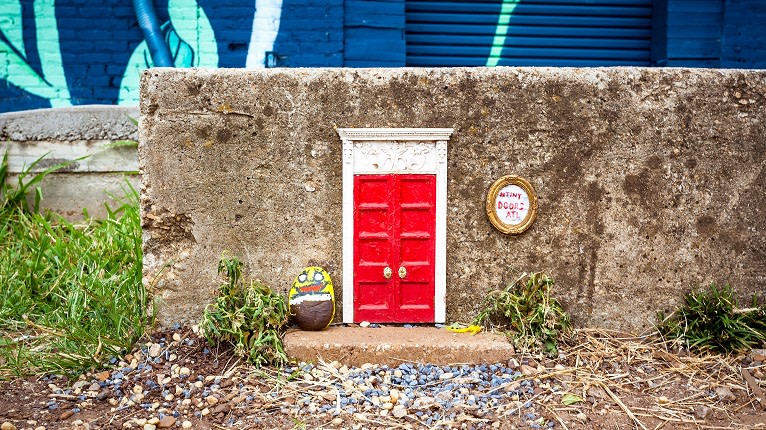 Who knew a door could lead to a world of possibilities? Like something out of "Alice in Wonderland," the #TinyDoorsATL project is the brainchild of artist Karen Anderson. If you know where to look, you can find small doors scattered throughout Atlanta that only an action figure can fit through. They pop up in places you'd least expect, taking you on an urban scavenger hunt of Atlanta neighborhoods — you can find a few on the Atlanta BeltLine and even one at Georgia Aquarium.
Insider Tip: Make an adventure out of finding all the doors. They're all featured on the Tiny Doors website, with some more difficult to find than others.
Atlanta BeltLine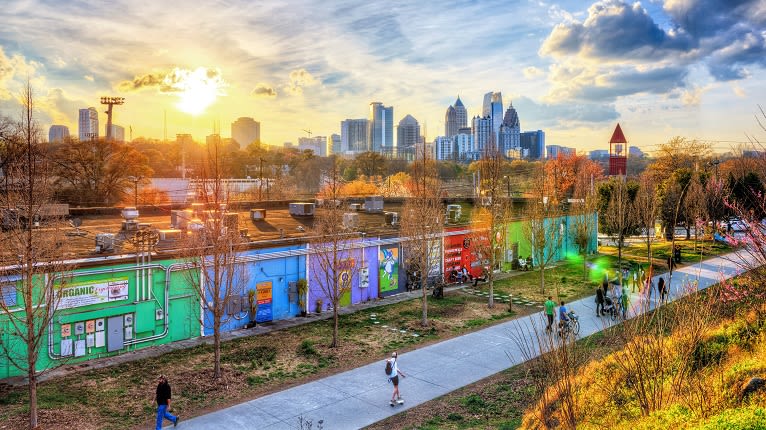 Talk about going off the beaten path, the Atlanta BeltLine has become a symbol for sustainable redevelopment and urban transformation in the South. The 22-mile loop of trails unites neighborhoods with parks, public art, shopping and restaurants that create a sprawling courtyard wrought with ATL discovery.
Insider Tip: While the Atlanta BeltLine Eastside Trail draws a majority of the traffic on the path with its proximity to Ponce City Market, Historic Fourth Ward Park and Krog Street Market, the latest addition of the Westside Trail is worth the visit, offering serene vistas and culturally significant art.
The Goat Farm Arts Center
While it's not open to the public, The Goat Farm Arts Center is a place for creatives to explore a world of art in various mediums. The 19th-century complex of old buildings and ruins on the Westside houses an artist collective and hosts diverse performing arts exhibitions including gloATL and the Atlanta Ballet. It has served as the backdrop for hits such as "The Hunger Games" and "The Walking Dead."
Insider Tip: The Goat Farm is open to the public only during special events; however, you can get a caffeine fix at The Warhorse Coffee Shop during its regular hours.
Oakland Cemetery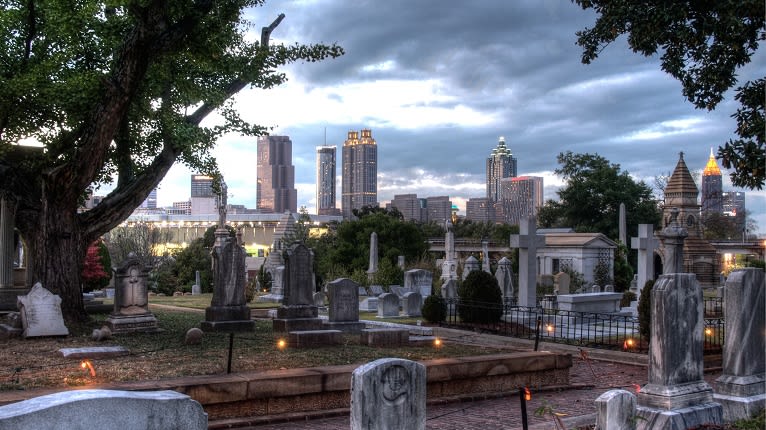 When most people think of cemeteries, they think of cold, vast spaces strewn with headstones and decaying flowers. Featuring ornate architecture, lush gardens, trees and winding paths, Oakland Cemetery goes against this assumption offering a space full of the energy from the past that's far from a final resting place. Founded in 1850, the cemetery is full of stories about Atlanta icons like Margaret Mitchell, Maynard Jackson and countless others who live on in a space that's worth the visit whether you're paying your respects, capturing the spirit or Running like Hell (it's a 5K benefiting the cemetery).
Insider Tip: Explore the history of the cemetery through guided tours and special events like The Harvest Scavenger Hunt, Halloween Tour and fall festivals.
54 Columns
If you're on Highland Avenue in Old Fourth Ward, you might miss this minimalist art installation. What looks like the beginnings of a forthcoming high-rise has been a neighborhood mainstay since 1999. The public art piece is known as "54 Columns" and was created by artist Sol LeWitt featuring, as the name denotes, 54 concrete columns of varying height.
Insider Tip: Several dance performances and photo shoots have occurred at the 54 Columns, and it's the perfect spot to explore your creative eye and find inspiration.
Krog Street Tunnel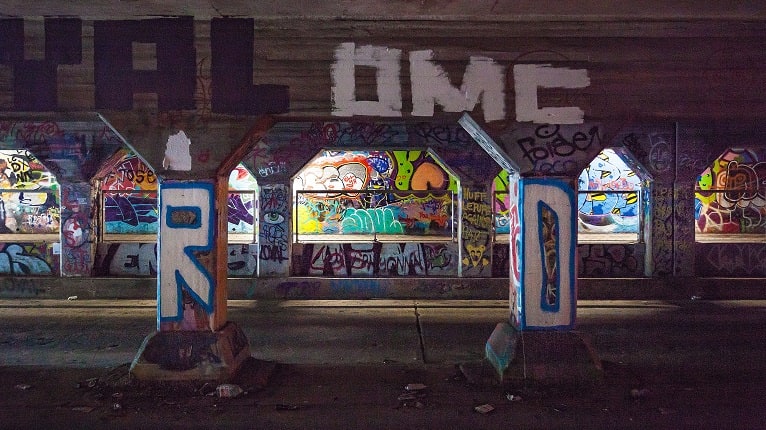 With most cities having their fair share of graffiti scattered throughout walls, signs and even streets, it's good to see a place where the art form is nurtured like Krog Street Tunnel. The cavernous underpass connecting Inman Park and Cabbagetown is littered with street art and probably the only place in the city where graffiti is encouraged. The tunnel features everything from tags to detailed landscapes, with art changing daily and providing a canvas for up-and-coming artists to put their thoughts to concrete.
Insider Tip: See something you like? Be sure to take a picture because works are painted over continuously by people making room for their own work. No hard feelings.
Doll's Head Trail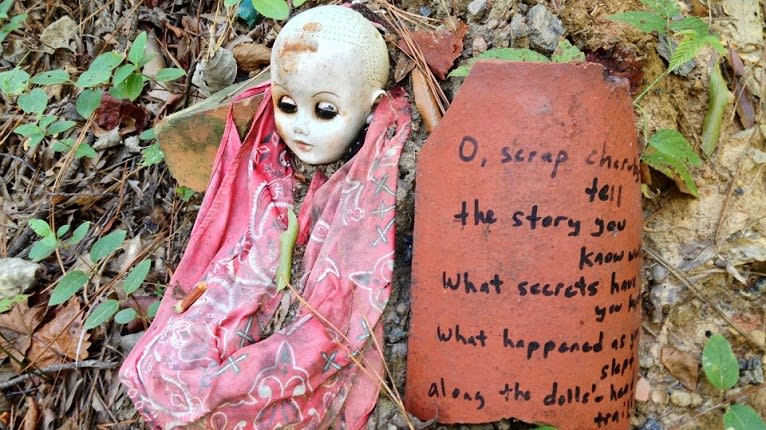 Some call it "art." We're perfectly content with calling it "creepy," but worth the visit. Doll's Head Trail at Constitution Lakes Park is near the site of a former ATL brick factory and gets its name from the array of, you guessed it, doll parts that litter the trail. The trail is an installation of found art mostly consisting of doll heads, stuffed animals and various kinds of refuse fashioned into eerie scenes.
Insider Tip: Hikers are encouraged to create art from items found on the reserve not only as a way of expressing their creativity but also of cleaning up the park.
Discover More
Get to know Atlanta, and discover the best things to do around the city.