Things to do in Atlanta on Thanksgiving Day
The long-range weather forecast for Thanksgiving Day in Atlanta looks perfect for getting out of the house. Luckily, several of the city's most popular attractions are open on Turkey Day as are several ice skating rinks. Whatever you choose to do, be sure to check websites for rules and restrictions concerning COVID-19 safety measures.
Atlanta Attractions open on Thanksgiving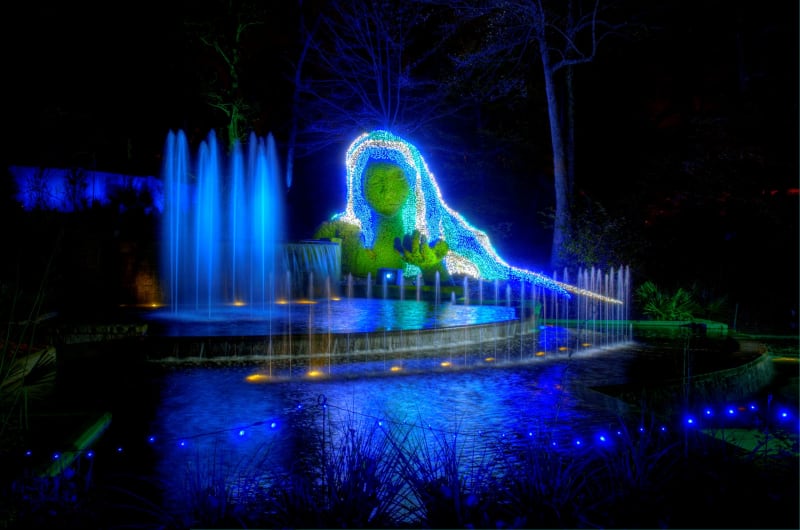 Garden Lights, Holiday Nights. The annual light show at Atlanta Botanical Garden is back with all your favorites plus more. Highlights include lighted sculptures from the, Alice's Wonderland Reimagined exhibit. New this year, the Red Queen joins the White Rabbit and Phoenix in a cast of larger-than-life sculptures twinkling with holiday cheer. Nature's Wonders, the world's largest choreographed curtain of light and sound, is back but with new music and motion. And, everybody's favorite, the Ice Goddess has added new colors to her flowing locks.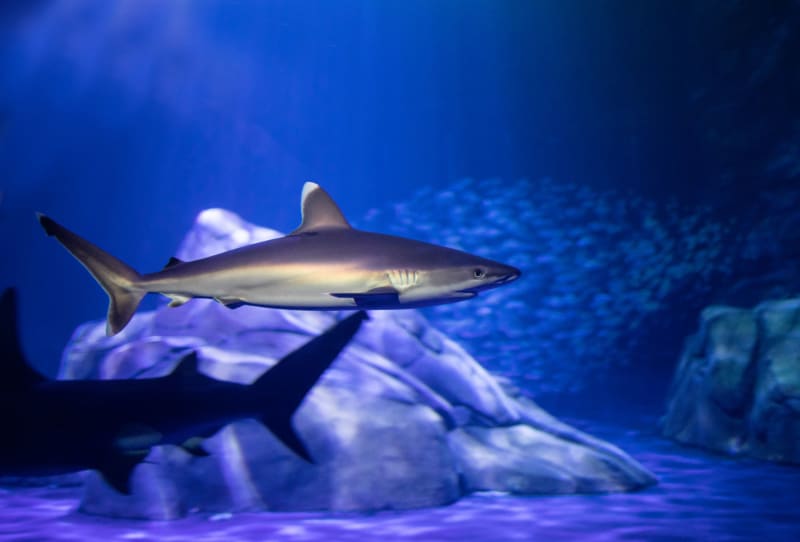 Georgia Aquarium. Commune with the whale sharks, the belugas, dolphins and penguins then take your first glimpse of the brand new exhibit, "SHARKS! Predators of the Deep." Say hello to great hammerhead sharks, sand tiger sharks, silvertip sharks and sand tiger sharks.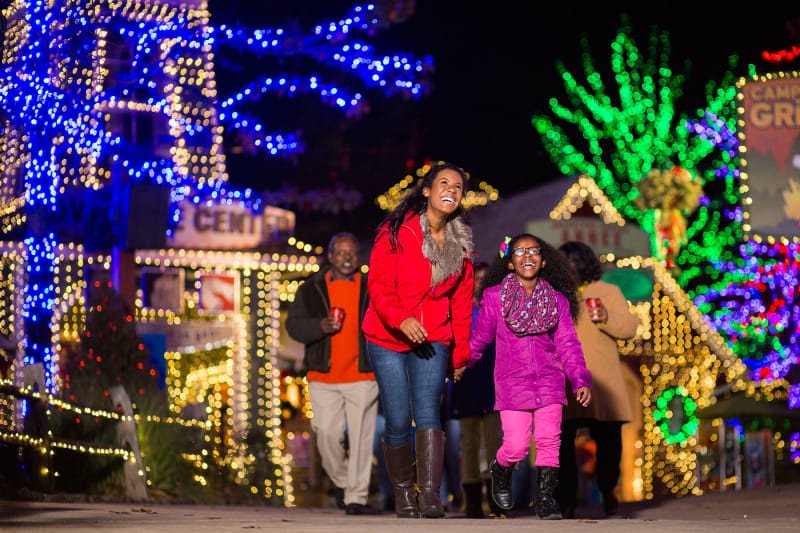 Stone Mountain Christmas. Get a jump on the December holidays at Stone Mountain Park's annual Christmas extravaganza. There is a new Christmas laser show this year. Returning events include Santa, flying overhead in his sleigh during the Enchanted Tree Lighting ceremony, and the Snow Angel's Christmas Parade.
Candy Rush. Billed as the world's largest holiday drive-through show, Candy Rush offers up sugar plum fairies, a huge gingerbread village and a 40-foot-high candy cane trio. This mile-long drive treats visitors to animated Christmas characters and two million lights.
Atlanta Ice Skating Rinks Open on Thanksgiving
Skate the Station. The outdoor ice skating rink at Atlantic Station is back. Lace up and glide on.
The Rink at Park Tavern. This cozy indoor rink opens Thanksgiving Day. Find your inner Olympic skater.
Avalon on Ice. Patterned after the rink at New York's Rockefeller Center, this suburban Atlanta rink is back.
Take a Hike or an Artsy Stroll
Pick from this list of 10 easy hikes in metropolitan Atlanta, put on your walking shoes and have fun.
Atlanta is known for its jaw-dropping street art. Armed with this handy street art map, you can plan your own artsy stroll through the A.
Discover More
Get to know Atlanta, and discover the best things to do around the city.