Cool Things to Do in November in Atlanta
Published October 17, 2022
Last Updated November 11, 2022
The holiday season is gearing up, and there are so many fun things to do around Atlanta. Put on your holiday sweater and enjoy.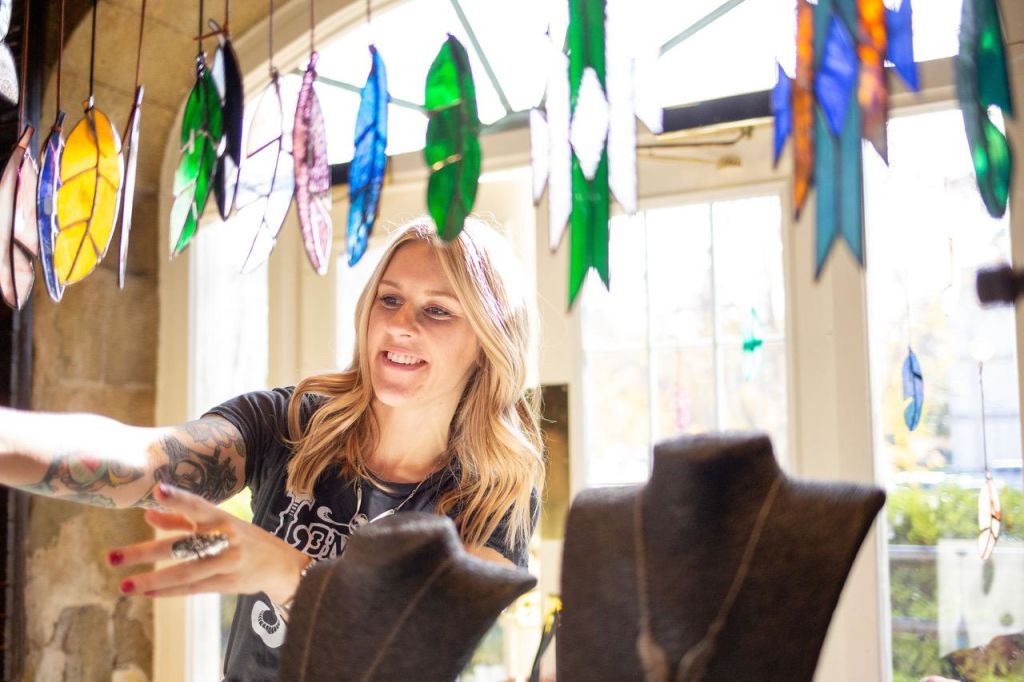 Arts Festival at Chastain Park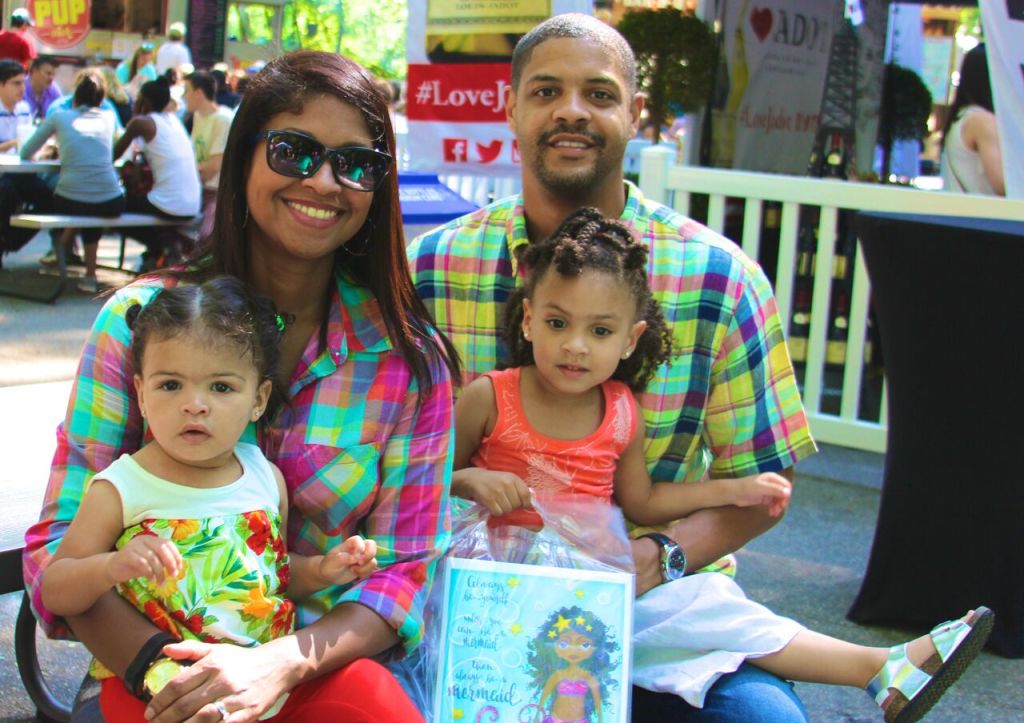 Chastain Park Fall Arts Festival returns to Chastain  Park Nov. 5 and 6. Produced by the Atlanta Foundation for Public Spaces, the award-winning, two-day festival features more than 185 painters, photographers, sculptors, leather and metal craft artisans, glass blowers and jewelers. Event goers are also invited to enjoy a children's area, view artist demonstrations, listen to live acoustic music, participate in hands-on activities and explore a variety of offerings from food trucks and vendors. Chastain Park Fall Arts Festival is free and dogs are welcome.
Chomp & Stomp, VIP Style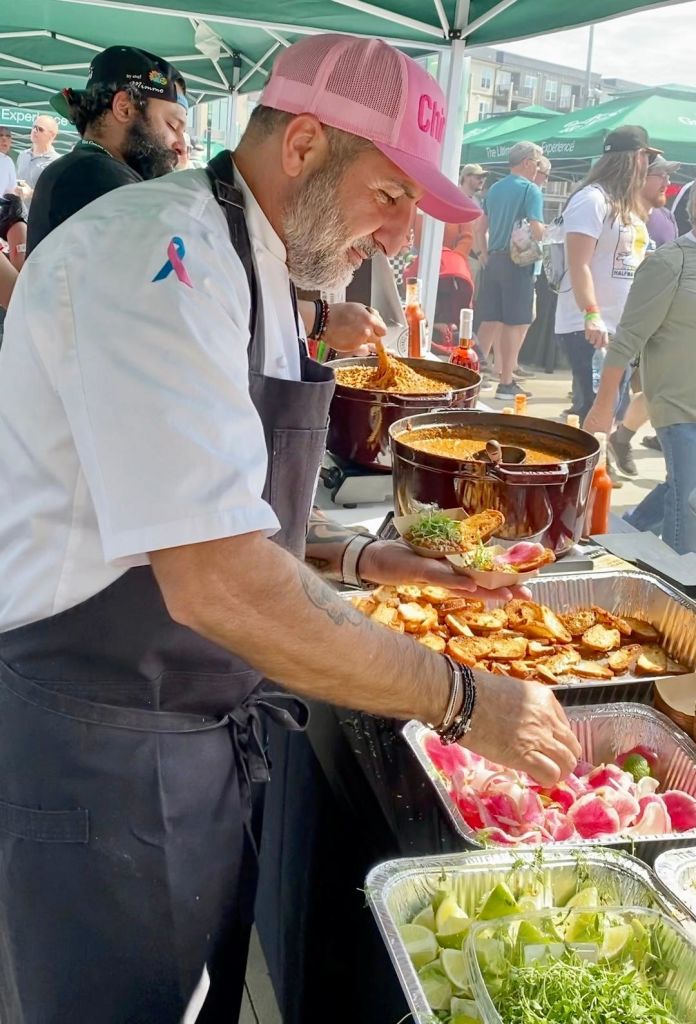 The Chomp & Stomp in Cabbagetown is one of the city's biggest festivals with more than 40,000 people attending. This year it will take place on Nov. 5 from 11 a.m. to 5 p.m. under the tents at Sweet Cheats Atlanta, a bakery owned by Shirley Hughes. New this year is a VIP Experience where, for $150, there will be an open bar, savory and sweet treats, private bathrooms, live DJ and an opportunity to taste and vote for the Professional Chef's Chili Challenge. Participating chefs include: Kevin Rathbun, Rathbun's, Rathbun Steak, KR Steak Bar; Mimmo of Botica; Colin Gardner and Walter Cortado of Estrellita; Tim Lance of Big Game and Bantam Pub; and Josalyn Holmes and Robert Tubbs of Sweet Cheats.
Dear Music Festival
Dear Music Festival Atlanta comes to Piedmont Park for a two-day musically charged event that brings together two of our favorite things — music and shopping. Listen to the energetic live DJs from as close as the United States and as far away as England as they spin the tunes of R & B, hip-hop, funk, soul and gospel. The festival, Nov. 12 and 13, features celebrity DJ Casper, creator of the Cha Cha Slide. While moving to the beat of music, visit vendors and artisans who will help you with holiday shopping.
'Madama Butterfly' opens Atlanta Opera season
"Madama Butterfly," Giacomo Puccini's opera, opens the Atlanta Opera's 2022-23 season and will feature a cast of leading, international singers who will bring the haunting story of love, longing and sacrifice to life on the stage. Kevin and Momo Suzuki of the Japanese folk dance in New York will join the creative team to incorporate authentic movement. In partnership with the Japan-American Society of Georgia, the Atlanta Opera will offer a variety of events that will explore the problematic racial and gender stereotypes associated with the opera.
Hip-Hop Architecture Exhibit Opens at MODA
"Close to the Edge: The Birth of Hip-Hop Architecture," an exhibition showcasing the works of 34 pioneers, is on display at the Museum of Design Atlanta (MODA) though Jan. 29, 2023.
The exhibition includes works by 34 participants representing seven countries. Projects range across a variety of media and forms of expression — everything from experimental visualization formats and installation strategies to façade studies, building designs and urban development proposals.
Buckhead Christmas Market
Who doesn't love a Christmas market? No one we know. So head to Buckhead for the Christkindl Market at Buckhead Village. The market will spread German Christmas cheer throughout with authentic German food and drinks from more than 50 vendors. Enjoy crafts, live entertainment and a lot of family fun from Nov. 25 through Dec. 24. Shoppers will find items such as ornaments from Kaethe Wohlfahrt, one of Germany's best-known Christmas ornament shops, wooden toys, jewelry, clay and hardwood pipes, German handcrafts, and bath and body items.
Free Ballet Performances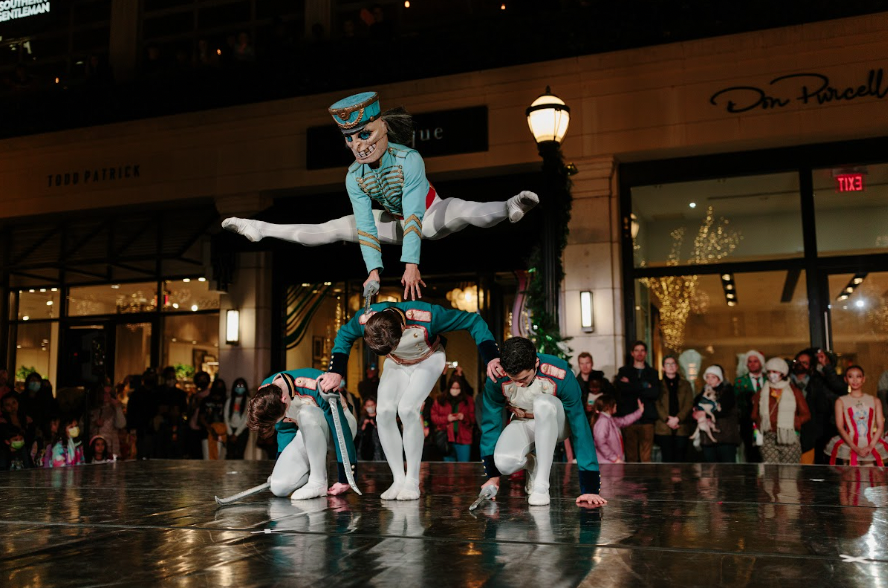 Go to Buckhead Village and enjoy a free magical holiday performance by the Atlanta Ballet 2, presenting selections from classics like "The Nutcracker" and "Snow White" plus contemporary works. Selected by auditions from all over the world, Atlanta Ballet 2 represents the highest level of training in the Atlanta Ballet Centre for Dance Education. Buckhead Village performances will take place alongside firepits in the open-air space across from Le Bilboquet.
Holiday Gift Markets
Want a one-of-a-kind gift? Try the Indie Craft Experience, Nov. 12 and 13, where more than 170 craft, art and vintage vendors will display their wares just in time for the holidays. In addition to the vendors, there will be local food options and DJ Zano providing the beats. Each day, the first 250 people will receive a celebratory tote bag designed by a local artist. The experience will take place at the Georgia Freight Depot.
You can also get into the spirit at the first Piedmont Holiday Gift Market. Presented by the Atlanta Foundation for Public Spaces, the new two-day event will take place in Piedmont Park in the heart of Midtown on Nov. 26 from 10 a.m. to 5 p.m. and Nov. 27 from 11 a.m. to 5 p.m. Event goers are invited to sip on hot cocoa, listen to holiday music and stroll through the park while exploring gift items from approximately 175 artists including painters, photographers, sculptors, glass blowers, leather and metalworkers, jewelers and crafters. Holiday trees and wreaths will also be available for purchase. The Piedmont Holiday Gift Market is free and welcomes dogs.
Trees, Trees Everywhere
One of Atlanta's most honored and beloved holiday traditions is the Georgia Festival of Trees, which starts Nov. 19 at Georgia World Congress Center. The eight-day festival showcases a beautiful forest of dazzling holiday trees, a Christmas gingerbread competition, Christmas Brick Challenge, unique gift shops, local treat vendors, live music and visits with Santa. The festival benefits Wellspring Living, a nonprofit working to transform the lives of sex trafficking victims by providing specialized recovery services through residential and community-based programs.
Light Up your Life and Sing
The Candlelight concert series celebrates a range of music from Adele to Frank Sinatra and Beyonce at venues including Magnolia Hall at Piedmont Park and the Wimbish House in Midtown. The concert are illuminated by dozens of candles and performed by live musicians.
Celebrate the Holidays
Atlanta's many theaters get into the holiday spirit. Maybe you can catch at least one show. A few popular ones from which to choose are: "Rudolph the Red Nosed Reindeer" at the Center for Puppetry Arts; "A Christmas Carol" at the Alliance Theater and the "The Polar Express " at Atlanta Symphony Hall.
Want something a little more active? How about IllumiNights at Zoo Atlanta, Holiday in the Park at Six Flags over Georgia or Garden Lights, Holiday Lights at Atlanta Botanical Garden.
Check our calendar for a complete list of Atlanta events.
Discover More
Get to know Atlanta, and discover the best things to do around the city.