Top 13 Things To Do for Adult Birthday Parties in Atlanta
Atlanta is the perfect place to have a grown-up birthday party. Pick your place.
1. Make it a Fin-tastic Party
Georgia Aquarium requires a minimum 15 people for an o-FISH-al birthday party. Depending on which option you choose, you get 90 minutes of party time, a birthday invitation template, themed party decoration, reserved seats at the dolphin presentation and a parking pass for one vehicle. It promises to be turtle-ly wonderful.
2. Have a Coke and a Smile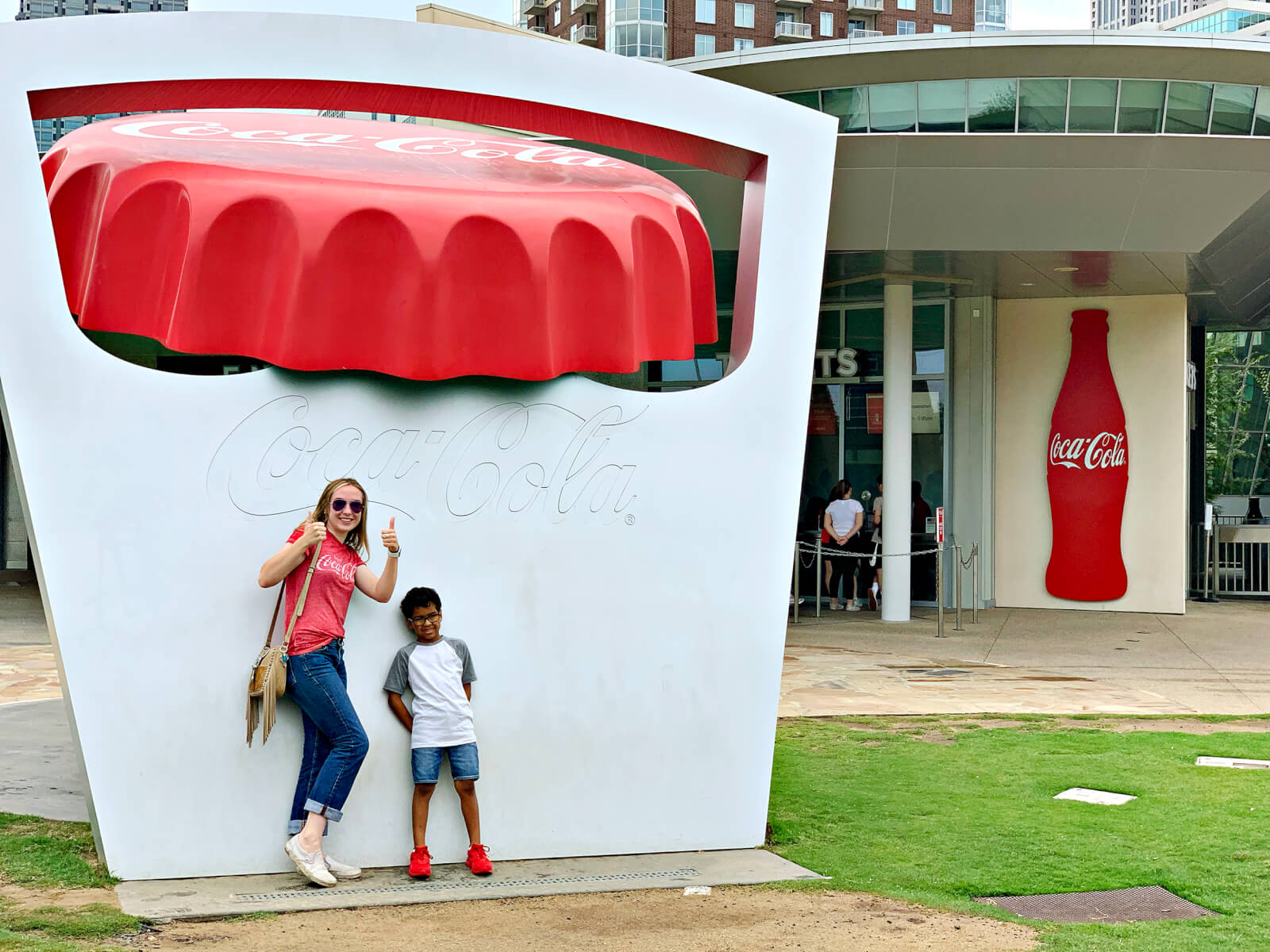 Atlanta's museum that is all about the world's most famous soft drink, World of Coca-Cola, offers birthday party packages that include a birthday souvenir button, a Happy Birthday-wrapped Coca-Cola bottle and optional party favor bundles. Who knows? Your group might be the one that cracks the code to the Secret Formula. Short of that, you can get your group's photo with the Coca-Cola Polar Bear and visit Scent Discovery, which challenges you to guess the origin of a variety of scents, learn about the anatomy of smell and determine which aroma profiles and Coca-Cola beverages may be your new favorites.
3. Jazz it Up at High Museum
The High Museum of Art is open the third Friday of every month for music, drinks and art. Celebrate your birthday with a few good buds while you explore the exhibits, enjoy a drink and listen to music, which ranges from straight ahead jazz to free jazz bebop to swing and more.
4. Find Nighttime Things to Do in Atlanta
Browse these Unique Things to Do in Atlanta at Night, and you might come up with an idea for inviting a friends to a fun birthday party. Give it a try.
5. Put On Your Dancing Shoes
Johnny's Hideaway has been called Atlanta's "only nightclub for big kids." Johnny's Hideaway features a DJ playing hits from the '50s all the way up to today as well as live bands under the spinning mirror ball. So bring out your inner Fred and Ginger and dance the night away.
6. Party with Animals at Zoo Atlanta
If you're really planning a big blow-out, Zoo Atlanta has several spaces for large gathering. However, if your birthday group is small, you could make it a zoo day and arrange an encounter with an ambassador animal. More ideas are (1) Treetop Trail presented by Kaiser Permanente: Treetop Trail invites you and your guests to tackle an aerial playground high above the zoo's KIDZone. (2) Rides: Add rides on the Endangered Species Carousel or Zoo Train for a fun experience. (3) Keeper Talks: One of the zoo's animal care experts can offer fascinating facts, engaging insights and
conservation inspiration in a personal talk and Q&A for your guests.
7. Play Games
Grab your besties, tap into you your competitive side and enjoy a game night. Choices include bowling, ax throwing, pinfall, carnival games and miniature golf. Food and drinks are available at all locations. Chill Out at Atlanta Game Bars and Bowling Alleys.
8. Satisfy the Need for Speed
If you're feeling the need for speed, take the party to the Porsche Experience Center near the airport and feel the thrill of driving a Porsche on a 1.6-mile driver development track. The center offers six different modules on the track — all aimed at teaching a different skill. Porsche drive coaches work one-to-one to make the experience safe and exciting. After the track, enjoy the restaurant, shop and simulator lab.
9. Relax at High Tea
Nothing says "elegant" quite like high tea. And it doesn't get more elegant than at Astor Court at the St. Regis Atlanta. Tea times are Saturdays and Sundays from 2 until 4 p.m. Make your way up the curving staircase to comfortable armchairs in the second-floor Astor Court, which overlooks the lobby chandelier. Choose from 12 teas. Dab lemon curd, clotted cream or jam onto a lemon poppy seed and violet scone. Munch a savory, which might be roast turkey in spinach wrap or green goddess chicken salad on whole wheat. To satisfy your sweet tooth, there are linzer cookies, chocolate cremeux with mocha, lemon blueberry tartlets, strawberry basil petite fours, and salted caramel and chocolate cones.
Another classy option for high tea happens at the Swan Coach House. Your table will be preset with a cheese ring, scones and cheese straws. You select four savories. Choices include tea sandwiches, miniature quiches and ham biscuits, to name a few. You also get to choose three sweets. Some of these choices are ginger bites, key lime tartlets and miniature French silk swans.
10. Indoor Golf? Fore Sure
Swing on over to either Topgolf or Puttshack for indoor golf at its best. At Topgolf, private party and event spaces can accommodate as few as seven of your best buddies. You'll party in climate-controlled bays so you'll have no weather worries. Topgolf offers an array of add-ons such as live leaderboards, a Topgolf pro for swing tips and group lessons, and even Topgolf apparel and gifts. Menus are crafted by chefs.
Booking a package is the best way to experience Puttshack with friends and family. The staff will organize your mini-golf, team registration and
food and drinks ahead of your arrival. Every event package includes one game of mini-golf, a reserved area, menu choice and a party host. You can also choose a beverage package. Finally, you may add any extra food options to satisfy big appetites, food preferences or sweet tooths. And you may add an extra game of mini-golf for the serious competitors.
11. Picture Yourself at Illuminarium
If you're planning a really big party, Illuminarium has lots of room for large gatherings. However, if it just a small group of your best friends, you can't go wrong by planning an evening at Illuminarium. In addition to the exhibits, there is the Illuminarium Cafe. You can grab a table inside or eat out on the patio. The Cafe menu is available daily, the brunch menu on weekends. And, the Cafe offers a full bar. How illuminating.
12. Meet your Pals at Fernbank After Dark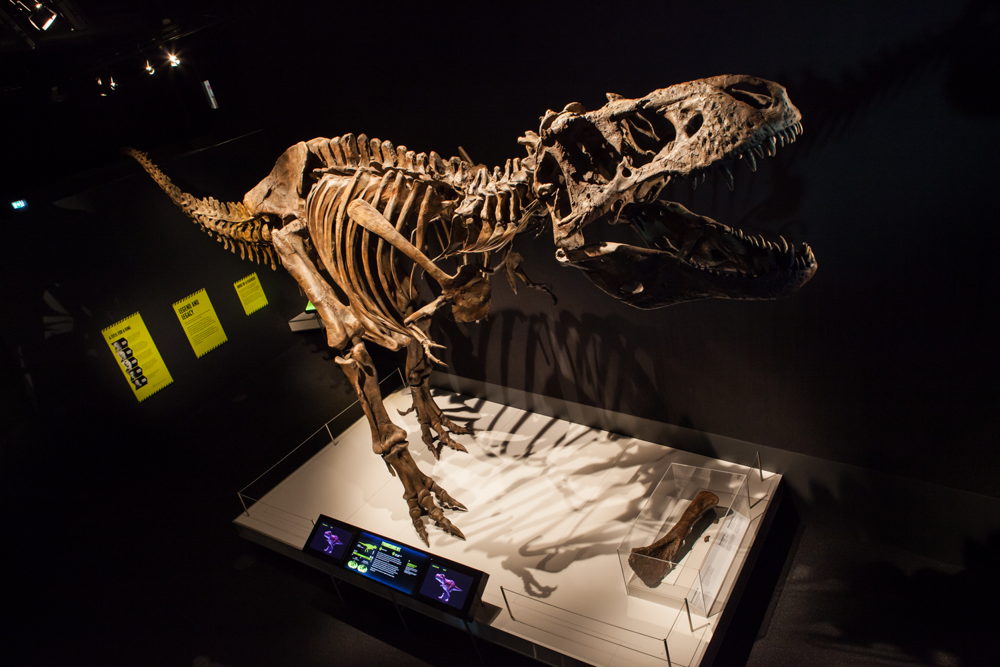 Fernbank Museum of Natural History calls these Fernbank After Dark events, "Adult Science Nights." Fernbank After Dark occurs the second Friday of each month, with each month highlighting a different science theme and immersive programming. Just for people 21 years old and older, Fernbank After Dark experiences might include outdoor explorations, museum exhibits, live music and science demonstrations. The event also includes tapas and drinks.
13. Get Hip at Tabernacle
The Tabernacle, once a church, is the essence of hip in downtown Atlanta, right in the Centennial Olympic Park District. One birthday option at this music hall to pick a performer or group that is scheduled to play, then get tickets for several friends and have a birthday blast. Another idea, if you want to invite as many as 25 friends, is to let the experts at Tabernacle plan your event.
Discover More
Get to know Atlanta, and discover the best things to do around the city.