Unique Things to Do in Atlanta at Night
Published March 10, 2022
Last Updated February 7, 2023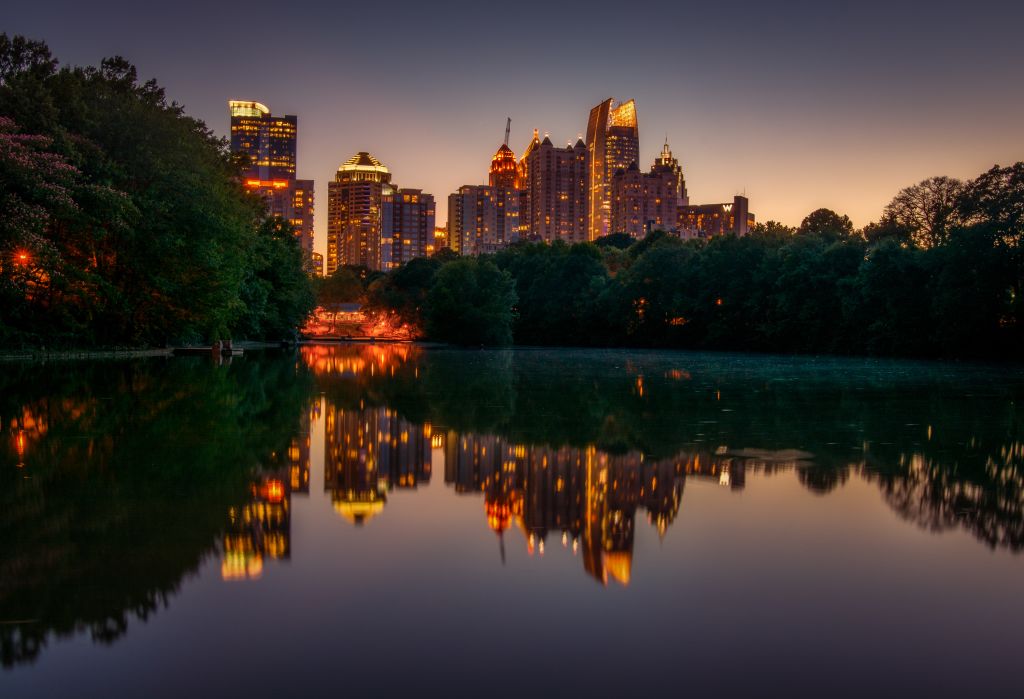 While Atlanta is exciting during the day, there are tons of fun activities awaiting you after sunset. From cool evening events to nature excursions, Atlanta has something for everyone at night. So, what are you waiting for? Let's dive into unique things to do in Atlanta at night.
Sip Cocktails at Atlanta Botanical Garden
Cocktails in the Garden at Atlanta Botanical Garden offers extended evening hours for you to enjoy cocktails and strolling in the garden from 5 to 9 p.m., May through September. This year, also May through September, you can enjoy live music from 4:30 to 8:30 p.m. nightly while drinking in stunning views of thousands of beautiful flowers and the Midtown skyline.
Enjoy Music at Callanwolde Fine Arts Center
During the spring months, Callanwolde Fine Arts Center hosts a Spring Concert Series featuring four different musicians. These concerts take place at the Callanwolde Amphitheater, an outdoor space perfect for spending time with your significant other and enjoying live music surrounded by greenery and natural beauty. On the second and fourth Fridays from August to October, Callanwolde's Jazz on the Lawn concert series showcases a lineup of Atlanta's finest jazz artists.
Discover Your Inner Scientist at Fernbank After Dark
For a unique night filled with exploration and immersive scientific experiences, try Fernbank After Dark at Fernbank Museum of Natural History. Offered the second Friday of each month, this event provides grown-ups with evening access to the museum, live music, tapas, science demonstrations and a full bar.
Friday Nights Feature Art Plus Music at High Museum of Art
Start your weekend with a colorful evening of music, drinks and art. On the first Friday of every month from 6 to 9 p.m., HIGH Frequency Fridays bring you Atlanta's favorite DJs for a cultural experience designed to raise the vibration. On the third Friday of every month at 6 p.m., join Friday Jazz hosted by Jamal Ahmad from Jazz 91.9 WCLK, Atlanta's jazz radio station, to enjoy different styles of jazz.
Sleep Under The Sea at Georgia Aquarium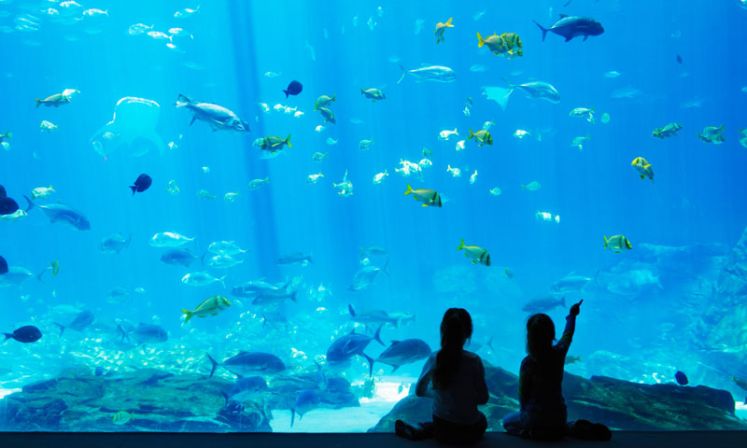 Spend unforgettable nights in downtown Atlanta. Sleep under the sea with amazing aquatic animals at Georgia Aquarium. Sleepovers include admission to the aquarium at 6:45 p.m. the day of your sleepover, as well as the entire next day.
Shine a Light on History During Illumine at Oakland Cemetery
Starting April 21 and running through May 1, Oakland Cemetery's after-dark event, Illumine, returns. This year, Illumine shines a light on Oakland's Original Six Acres, North Public Grounds, Bell Tower Ridge, historic African American Burial Grounds and 1908 Women's Comfort Station, all of which will be illuminated by local artists. Wandering through the lights and shadows of headstones, mausoleums, buildings, trees and flowers with a backdrop of skyline views, you will discover how the city was built and shaped by Black Atlantans, how African Americans were buried in the 19th century and what the lives of middle- and upper-class African Americans looked like in Atlanta. This event features live music, craft cocktails and an Oakland pop-up shop.
Prowl Zoo Atlanta After Sundown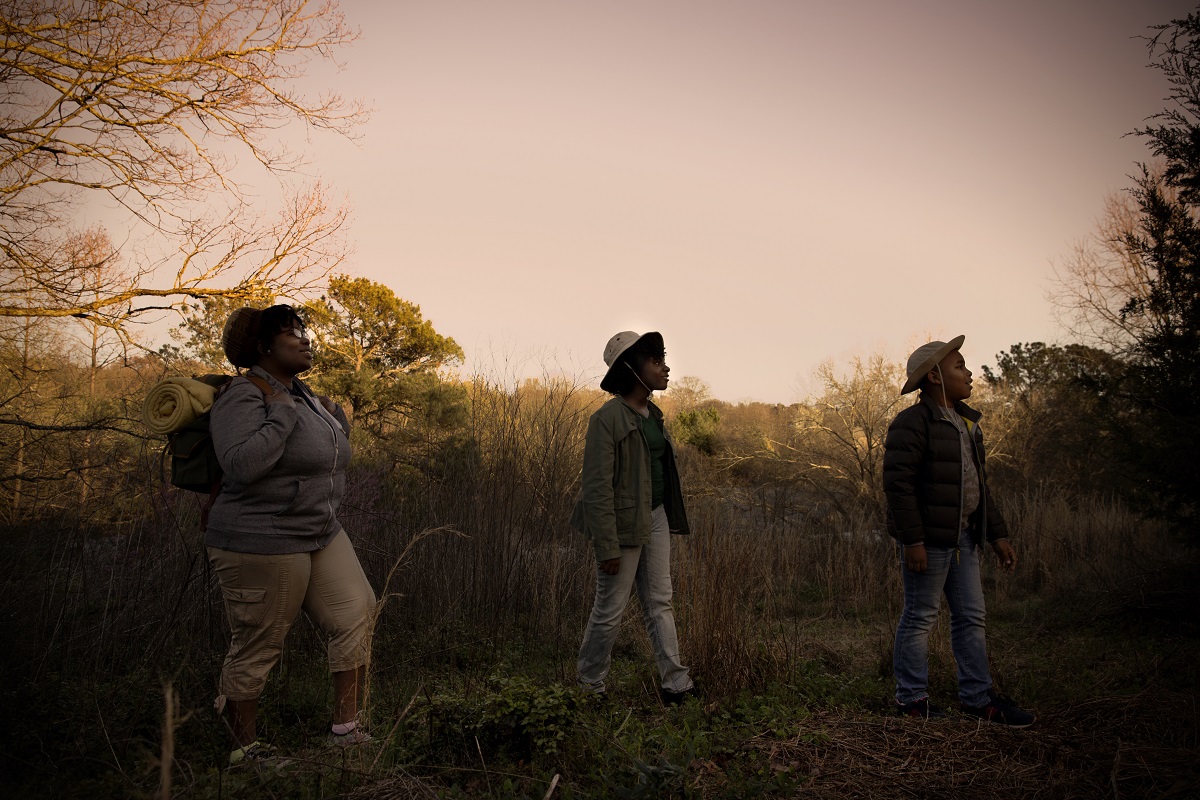 Zoo Atlanta offers fun evening adventures for both groups and families. Twilight Trek provides opportunities to tour the zoo at dusk, use night-vision technology, search for nocturnal animals and enjoy special activities that vary from season to season. Groups and families are also welcome to stay overnight through the NightCrawler Overnight program.
Wind Down at Chattahoochee Nature Center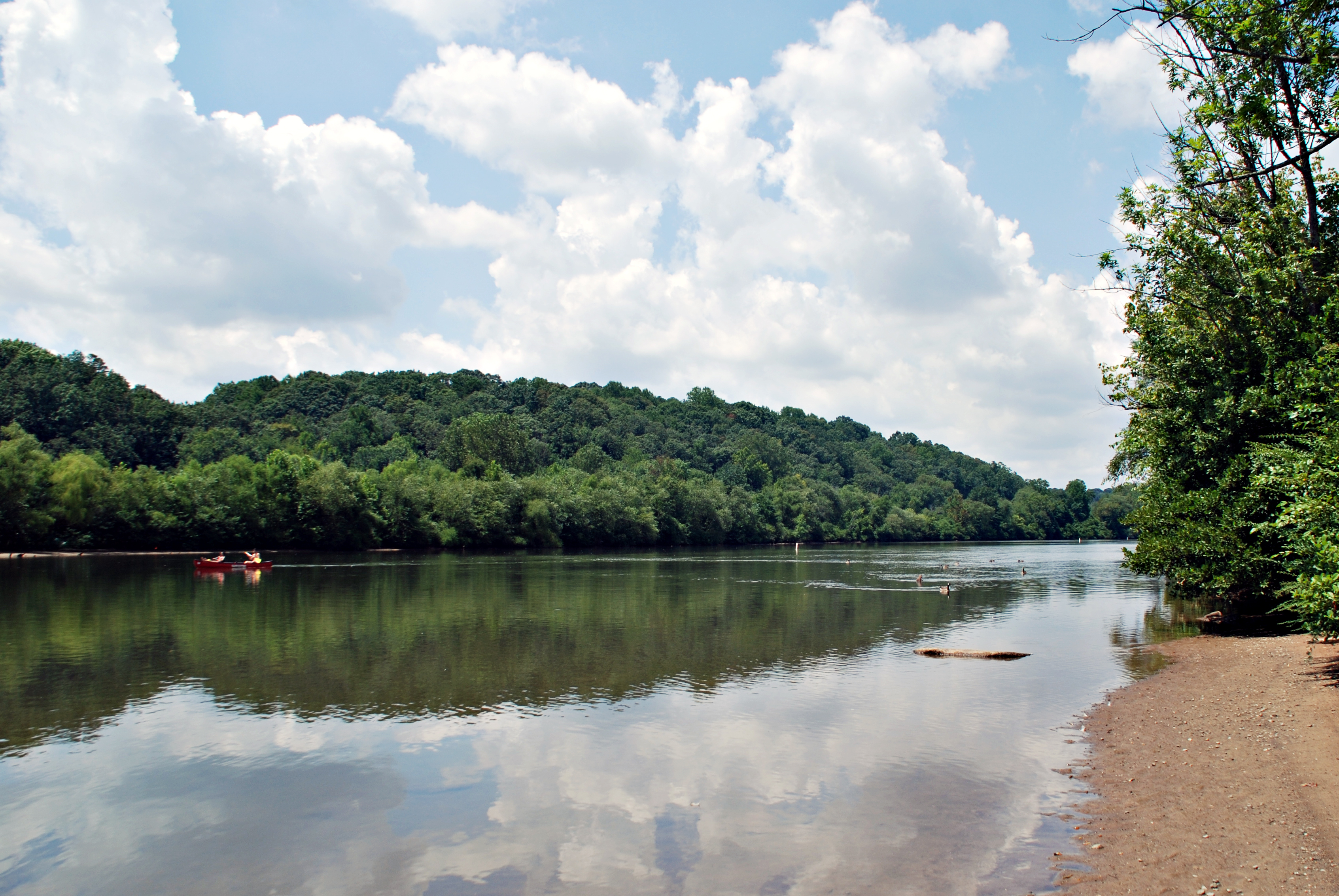 You can find fun after dark at Chattahoochee Nature Center. Sunset Sips, which takes place monthly on Thursdays from June to September, is back in 2022 with a laid-back vibe and open green spaces. If you're looking for nighttime nature excursions, head to the river for an evening paddle or a nighttime hike. Each Friday night in April and on Earth Day, you can enjoy a 2.5-hour date night on the river. On Earth Day, bring your family for an earth day family night hike to explore wildlife and enjoy a relaxing campfire.
For more things to do in Atlanta anytime, check our calendar of events. Don't forget to explore Atlanta nightlife scenes to elevate your evening. Looking for a romantic night for two? Here is an ultimate list of date night ideas in Atlanta.
Discover More
Get to know Atlanta, and discover the best things to do around the city.