Coffee Shops to Try in Downtown Atlanta
Whether you're in a rush and need a quick pick-me-up or enjoy a slow start to your morning, we have compiled a list of the best coffee shops in downtown Atlanta and close to Georgia World Congress Center for all of your caffeine and breakfast needs.
Black Coffee ATL
This Black-owned, trendy coffee bar and lounge is serving up more than just handcrafted espresso drinks. Black Coffee ATL is a lounge featuring drip coffee, handcrafted espresso drinks, coffee-infused cocktails and more. The fresh-baked pastries and other light bites are worth a splurge.
Where: 131 Walker St. SW
Cafe Fwi
Cafe Fwi is conveniently located on the first floor of AmericasMart, making it super easy to fill all of your caffeine needs. The full-service coffee bar provides coffee roasted in house and delicious specialty drinks. Try the top-tier espresso or an iced oat latte before conquering your day.
Where: 24 John Portman Blvd., Building 1
Cafe Lucia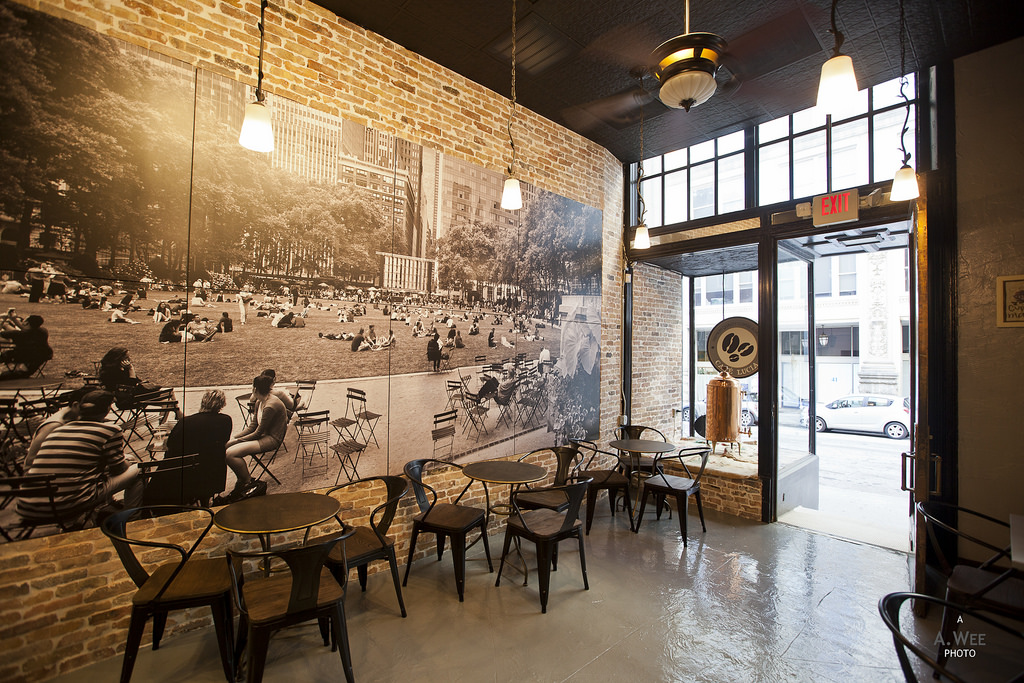 Looking for that trendy coffee shop, perfect for posting on social media? Cafe Lucia serves up espresso drinks and tea in a historic locale with vintage vibes and exposed brick. Come caffeine and photo ready.
Where: 57 Forsyth St. NW
Centennial Grounds
Nestled in The Omni Atlanta, Centennial Grounds is the hotel's signature gourmet coffee bar. Stop by for hot coffee and breakfast sandwiches or opt for something different like fruit smoothies and fresh-baked pastries. The shop even has wine-to-go and house-made ice cream.
Where: 100 CNN Center
Grant Park Coffeehouse
A local staple in Atlanta, Grant Park Coffeehouse is a chill and cozy coffee shop that serves light breakfast fare, sandwiches, pastries and, of course, coffee. Grab one of the cheesy scones or a blueberry muffin to go with your coffee before starting your day.
Where: 8 Park Place NE
Land of a Thousand Hills Coffee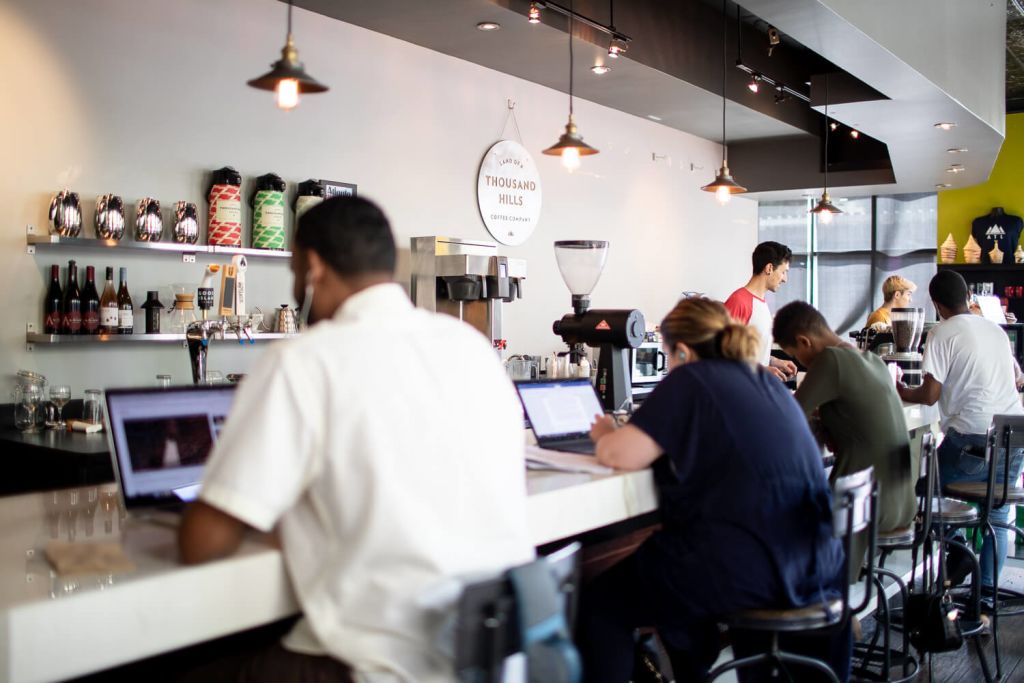 Start your morning with a cup of good old-fashioned kindness. When purchasing coffee from Land of a Thousand Hills, you directly support a network of Rwanda coffee farming communities and assist in providing hard-working farmers with livable wages. Smile while you sip your high quality 100% Arabica and fresh roasted coffee knowing you're giving back.
Where: 84 Peachtree St. NW
Rising Roll Gourmet Cafe
Craving something more than just a cup of caffeine for breakfast? Explore this gourmet eatery and try unique sandwiches, smoothies, soups and salads at the Rising Roll Gourmet Cafe. Try the crispy croissant sandwich or oatmeal strawberry smoothie for the perfect morning pick-me-up.
Where: 113 Peachtree St. NE
Looking for food and beverages with more subsistence? Check out Where To Eat Breakfast In Atlanta for more places to discover.
Discover More
Get to know Atlanta, and discover the best things to do around the city.