Kudzu Julep
Mixologist: Tim Faulkner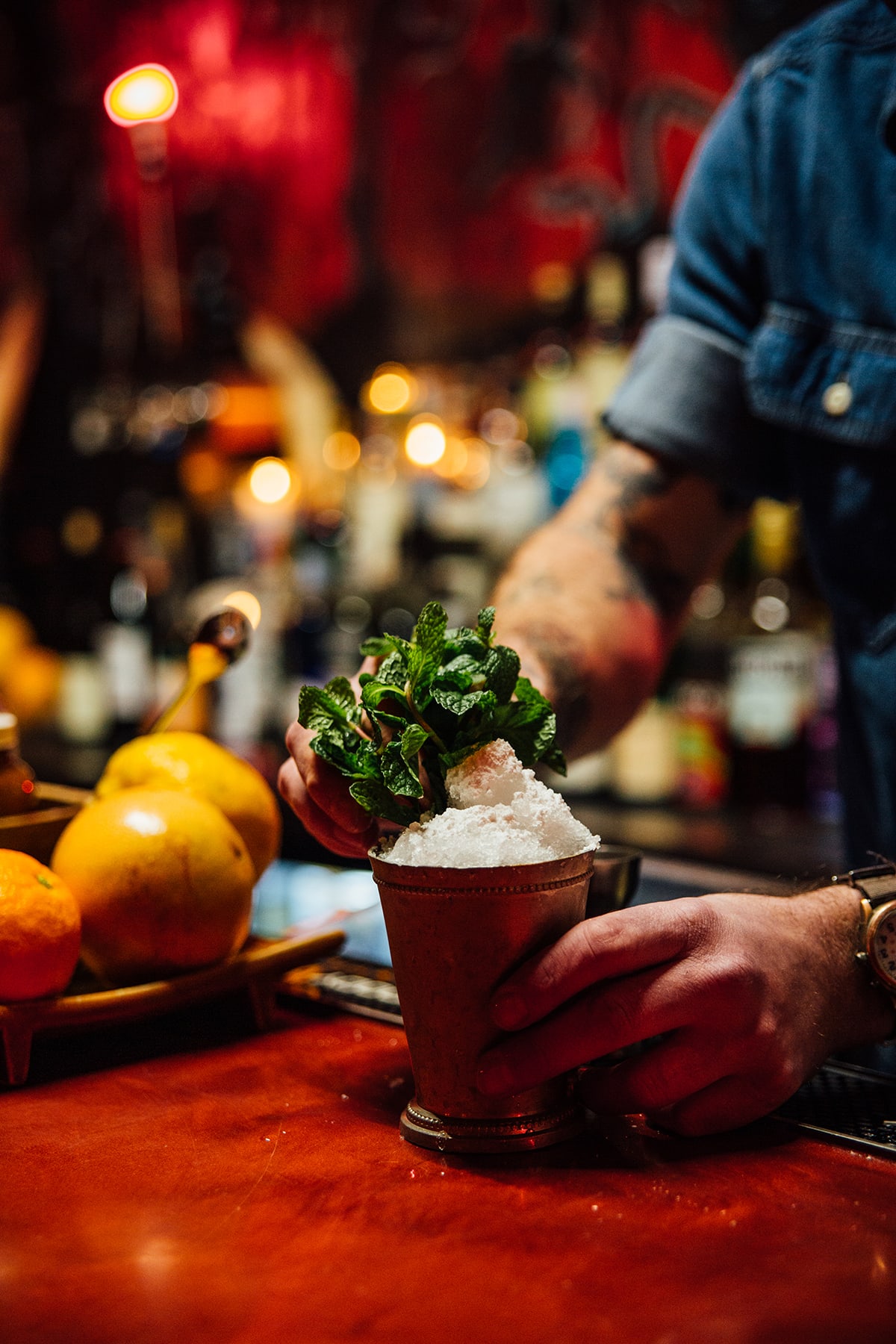 3 oz bourbon
1/2 oz kudzu syrup
1 1/2 tsp castor sugar
3-4 sprigs fresh mint
Fill julep cup (or rocks glass) with crushed ice. Combine bourbon and kudzu syrup in cup. Stir. Add crushed ice so that a round cap is formed. Sprinkle castor sugar on top of drink. Garnish with 3-4 mint sprigs so that a bouquet
is formed. Add straw.
Kudzu Syrup
3 tsp kudzu root powder
1 cup water
4 oz kudzu leaf juice
Combine 3 teaspoons kudzu (kuzu) root powder with 1 cup water over medium heat, stir vigorously until all is dissolved. Let cool. Fine strain. Add 4 ounces of fresh kudzu leaf juice, stir. Keep refrigerated 5-7 days.
Discover More
Get to know Atlanta, and discover the best things to do around the city.