Sugar Cookies
chocolate. spice.
makes 3 dozen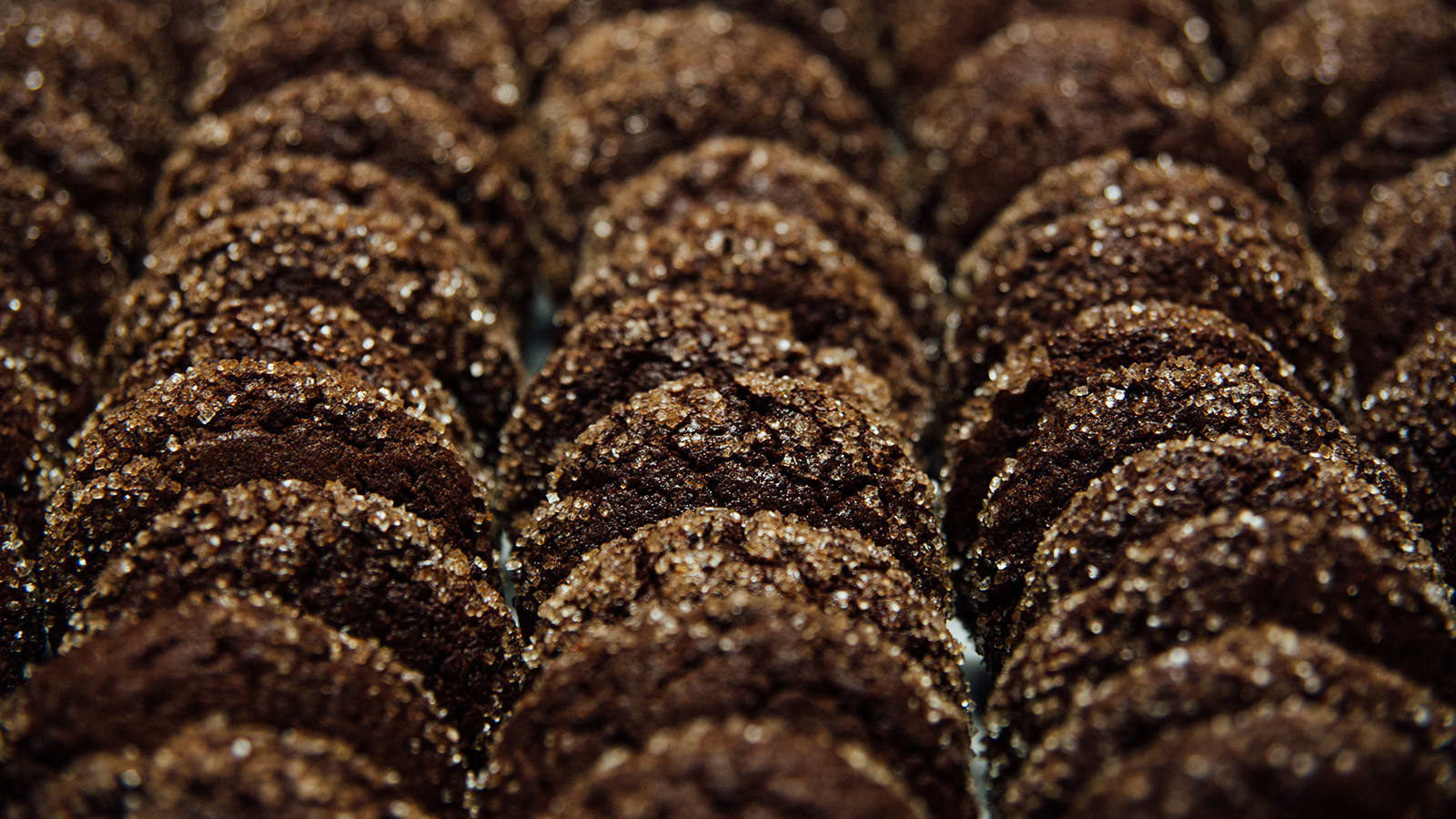 dough
½ lb butter, unsalted
11 oz sugar
2 eggs
1 tsp vanilla
1 oz milk
3 oz cocoa powder
14 oz ap flour
1 tsp salt
1 tsp baking powder
1 tsp cinnamon
¾ tsp cayenne powder
sanding sugar, for decoration
In a stand mixer fitted with the paddle attachment, cream together the butter and sugar at medium speed. Add eggs, one at a time. Add milk and vanilla.
Sift dry ingredients together. Add dry ingredients in three parts, mixing gently between each addition.
Be careful not to over mix the dough.
Once the dough is ready, scoop into desired size (a 1 ounce scoop works best). Roll each cookie in sanding sugar.
Place cookies onto a parchment lined sheet pan and bake for 8-12 minutes at 350 F.
plating
tall glasses of cold milk
Put as many into your mouth as can fit. Wash down with milk.
Discover More
Get to know Atlanta, and discover the best things to do around the city.