Southern French Toast
challah. brown sugar. french cream.
serves 4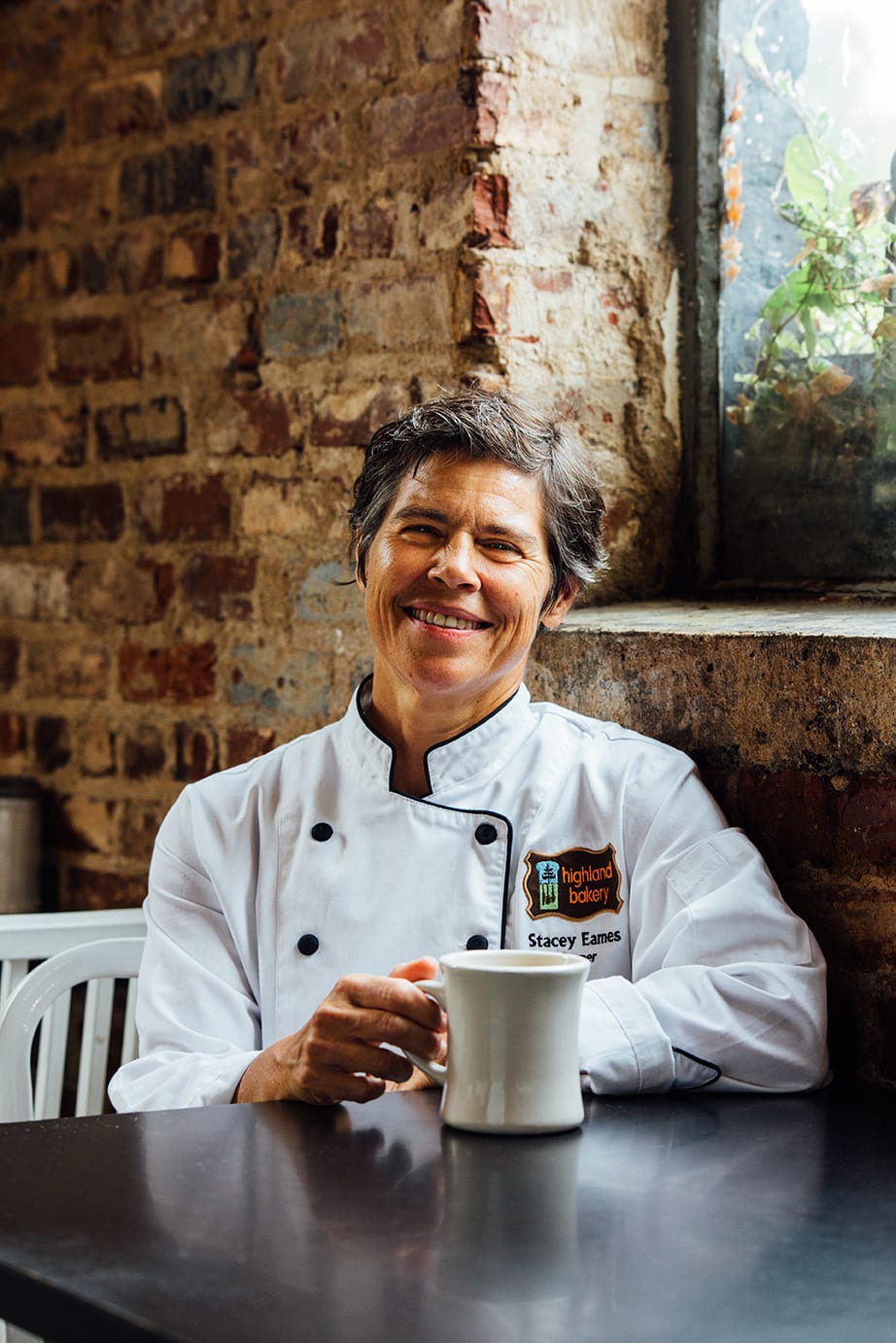 batter
2 eggs
14 g (1 tbsp) sugar
¼ tbsp cinnamon
1 tsp vanilla extract
236 ml (1 cup) whole milk
In a medium sized bowl, whisk the eggs thoroughly. Whisk in the sugar, cinnamon, and vanilla. Add milk and whisk until mixture is fully incorporated.
brown sugar batter
227 g (8 oz) butter
454 g (16 oz) brown sugar
158 ml (2/3 cup) water
In a medium saucepan, melt butter over medium heat. When butter is fully melted, whisk in brown sugar and water. Continue heating and whisking until sugar is fully dissolved and the mixture is smooth.
Bring to a boil. Then cut off the heat and allow to cool to room temperature. Store in an airtight container. Do not refrigerate.
french cream
132 g (4.7 oz) cream cheese
42 g (1.5 oz) powdered sugar
158 ml (2/3 cup) half 'n' half
Allow cream cheese to warm to room temperature. Combine all ingredients in a blender and blend until smooth. Store in an airtight container. Refrigerate unused portion for up to two weeks.
griddle
neutral oil
8 slices challah
dipping batter
Heat a cast iron griddle over medium. Lightly coat with a neutral oil. Once oil is shimmering, dip two slices of challah into the batter, and place onto the griddle.
Cook until golden brown, about 4-7 minutes on each side. Remove finished slices to a cutting board. Slice all pieces in half on the diagonal.
plate
brown sugar butter
french cream
16 strawberries, sliced
½ pint (2 cups) blueberries
Slice strawberries.
Arrange french toast slices on warm plates. Garnish with blueberries, strawberries, french cream, and brown sugar butter.
Discover More
Get to know Atlanta, and discover the best things to do around the city.