A Guide to Atlanta's Most Unique Proposal Spots
Published February 10, 2023
Last Updated March 3, 2023
You've got the ring, you've found "the one," but the proposal is leaving you a little lost? Hint: Stay away from the same dinner proposal or billboard proposal at a sports event. Atlanta offers some unique places and ways to get engaged that will make the perfect story. Here are some great ideas to make sure this will be a story you'll love to tell (and have to tell) again and again.
Sky High Above the City
Make the love of your life feel like a star in a movie with this ultimate rooftop proposal. Whisk your beloved up in a helicopter ride then land on the helipad at Ventanas for an amazing city skyline backdrop proposal. Walk on down to the event space where there is an exclusive outdoor deck with bar, firepits and plenty of luxury seating for a great party with friends or family. This proposal is sure to please. Not a fan of helicopters? You can rent out this beautiful space helicopter or not.
Rooftops Meant for Romance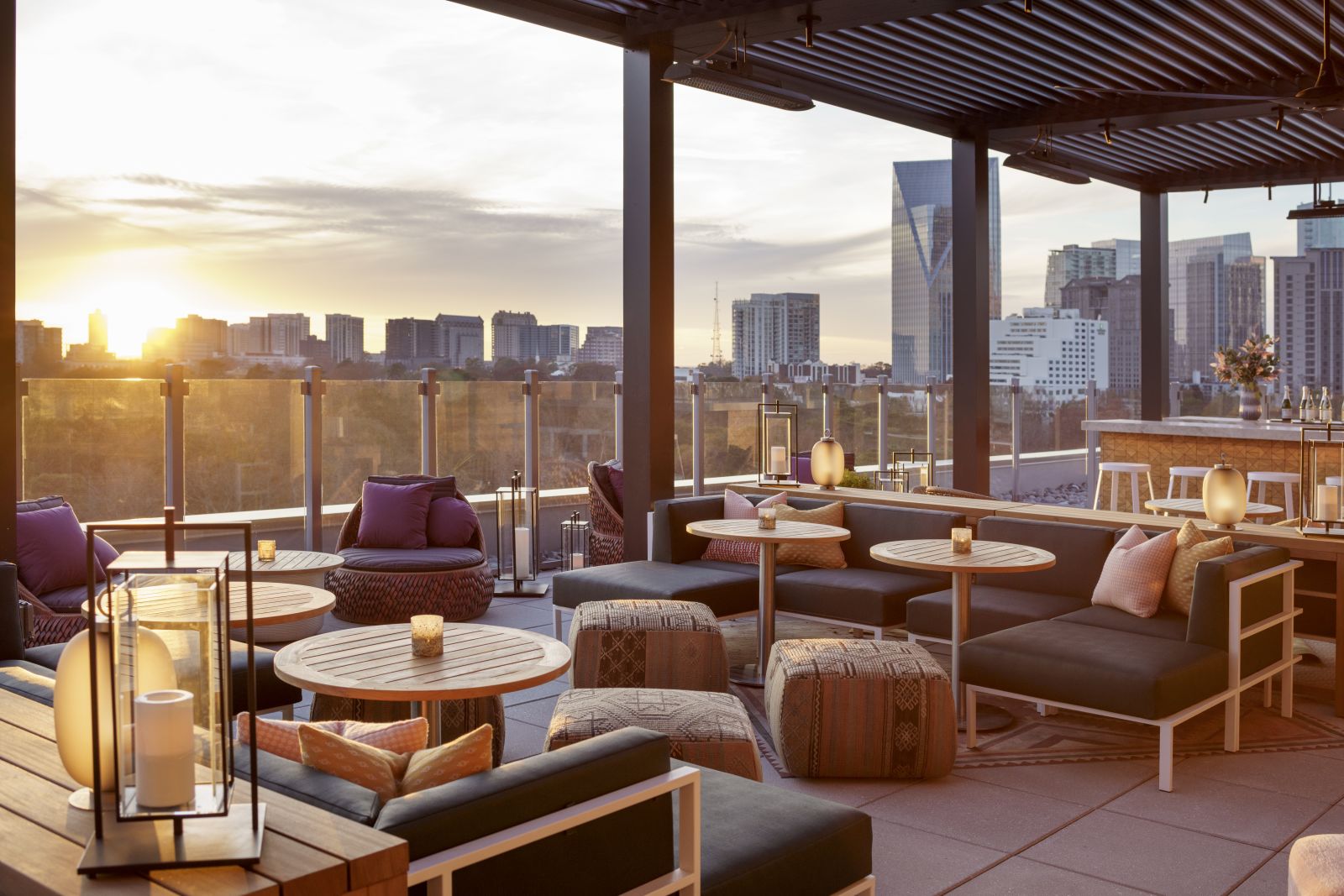 There is so much love in the air when it comes to some of Atlanta's dreamy rooftops. Rent out popular rooftop restaurants and bars like Spaceman ATL at Hyatt Centric Buckhead for a proposal above the rest with picture-perfect views of Atlanta's skyline. Capture your special moment with ATL as your backdrop at the RT60 Rooftop at the Reverb Hotel. Nothing beats a prime view of downtown Atlanta for popping the question.
In a Garden of Dreams
For the person who appreciates it when you bring home flowers why not go to the ultimate playground of flora and fauna, the Atlanta Botanical Garden? The natural beauty of the garden will certainly be implanted in your memories for years to come. There are plenty of picturesque spots, ranging from little coves for a private moment to grand areas if you want to have a crowd join in the excitement. Bonus: This is a great place for snapping engagement pictures.
Utilize a Little or Big Slice of the City
Any Atlanta-loving future fiancée or fiancé will be giddy over this proposal. The Atlanta BeltLine has plenty of great ways for you to propose and make it your own. Put a ring on it in front of stunning street art, at a brewery or at any of a bevy of beautiful locations in Piedmont Park. With miles of unique and memorable locales along the BeltLine, you'll find the perfect spot. You could even have a scavenger hunt or invite special guests to join you along the way with messages for your true love. Afterward, there are plenty of amazing high-end or low-key food choices on the BeltLine where you can eat, drink and celebrate by yourselves or with family and friends.
Take Your Sweetheart's Breath Away
Stone Mountain Park promises views that will be as breathtaking as the ring. Hike up a trail together or take the easy way by hopping aboard the Summit Skyride. Drop onto one knee at sunset on top of the mountain or by the lake. Want to go the extra mile? Hire a drone crew to film it from above. If it's a nature lover you've fallen for you will definitely get a solid "yes" with this outdoorsy proposal. Bonus points: A few minutes away are some of Atlanta's best-rated restaurants in downtown Decatur, just right for that celebratory meal.
Start Your Future with a Little Trip to the Past
Pop the question in grand style in front of the amazing staircase in the gardens of Atlanta History Center's Swan House after viewing exhibits inside the center (a smart way to keep the proposal a surprise). The Swan House does weddings and other events regularly, so helping you plan a proposal is second nature to them. Book a brunch reservation for before or after the proposal to add to this fairy-tale moment.
Take Your Love Under the Sea
There are so many memorable ways to propose in this totally unexpected proposal spot. Call ahead to Georgia Aquarium and arrange to have a dolphin bring a special buoy to your intended or a diver hold up a sign professing your love behind a 23-by-61 foot viewing window. No matter where in the aquarium you choose, you'll be surrounded by your underwater friends and feel like you proposed in the middle of the ocean.
Find Love at the Fox Theatre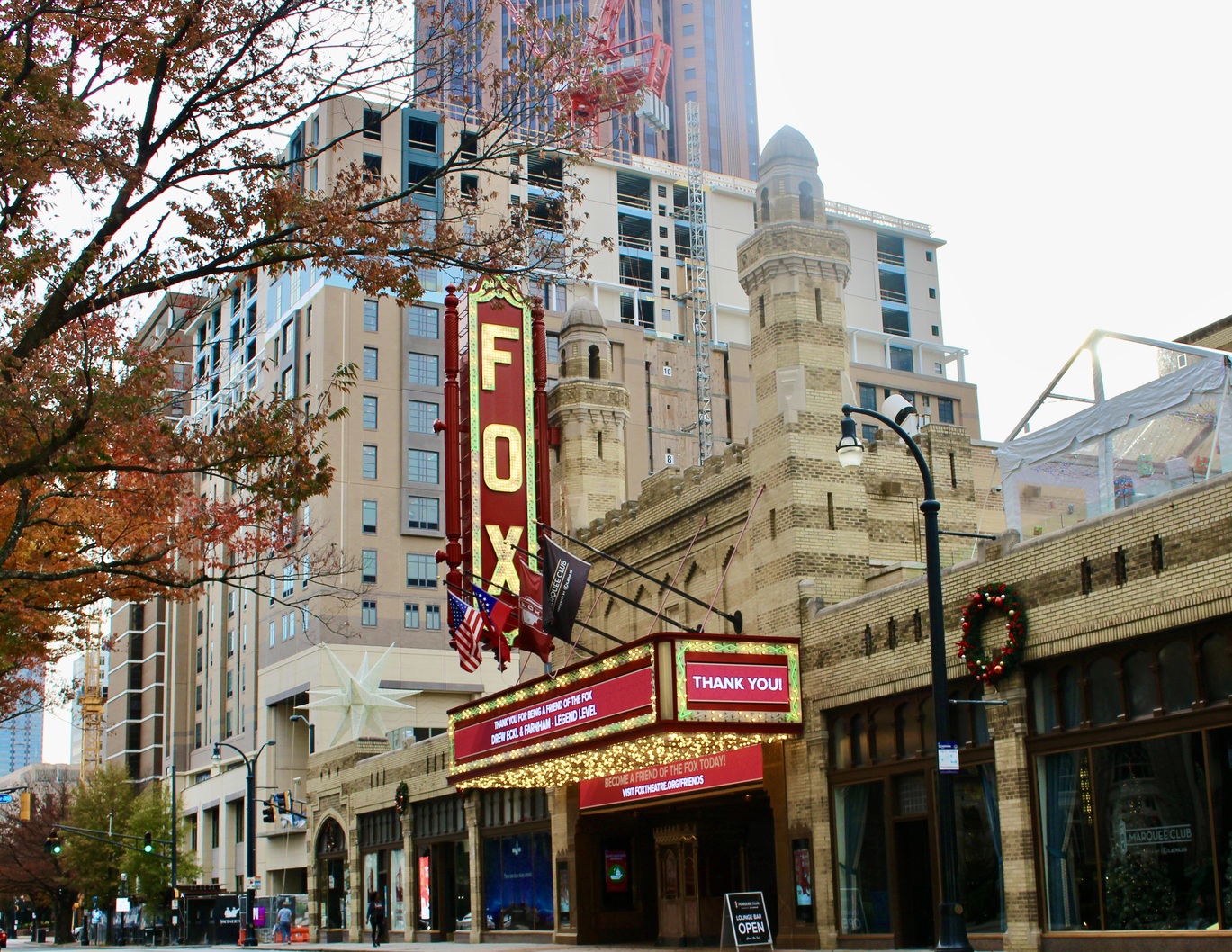 Begin your love journey in an iconic way at a theater that has made history in ATL. With two dreamy rooftop terraces and plenty of unique spaces to accommodate whether you plan to pop the question in a big or small way. If all goes well you might as well plan for round two by using one of the larger spaces for your future wedding.
Regardless of where you decide to pop the question Atlanta has the perfect backdrop for an unforgettable proposal. What are you waiting for? If you need a date-night spot to celebrate after you propose, check out the ultimate list of date night ideas in Atlanta.
Discover More
Get to know Atlanta, and discover the best things to do around the city.