Atlanta's Amazing Attractions Offer One-of-a-Kind Experiences
Published March 31, 2022
Last Updated May 16, 2022
Atlanta's amazing attractions are second to none. See world premieres on an Atlanta stage, marvel at the world's largest fish at Georgia Aquarium and visit a variety of museums including one that is dedicated to puppets. Here's the latest on Atlanta attractions.
Alliance Theatre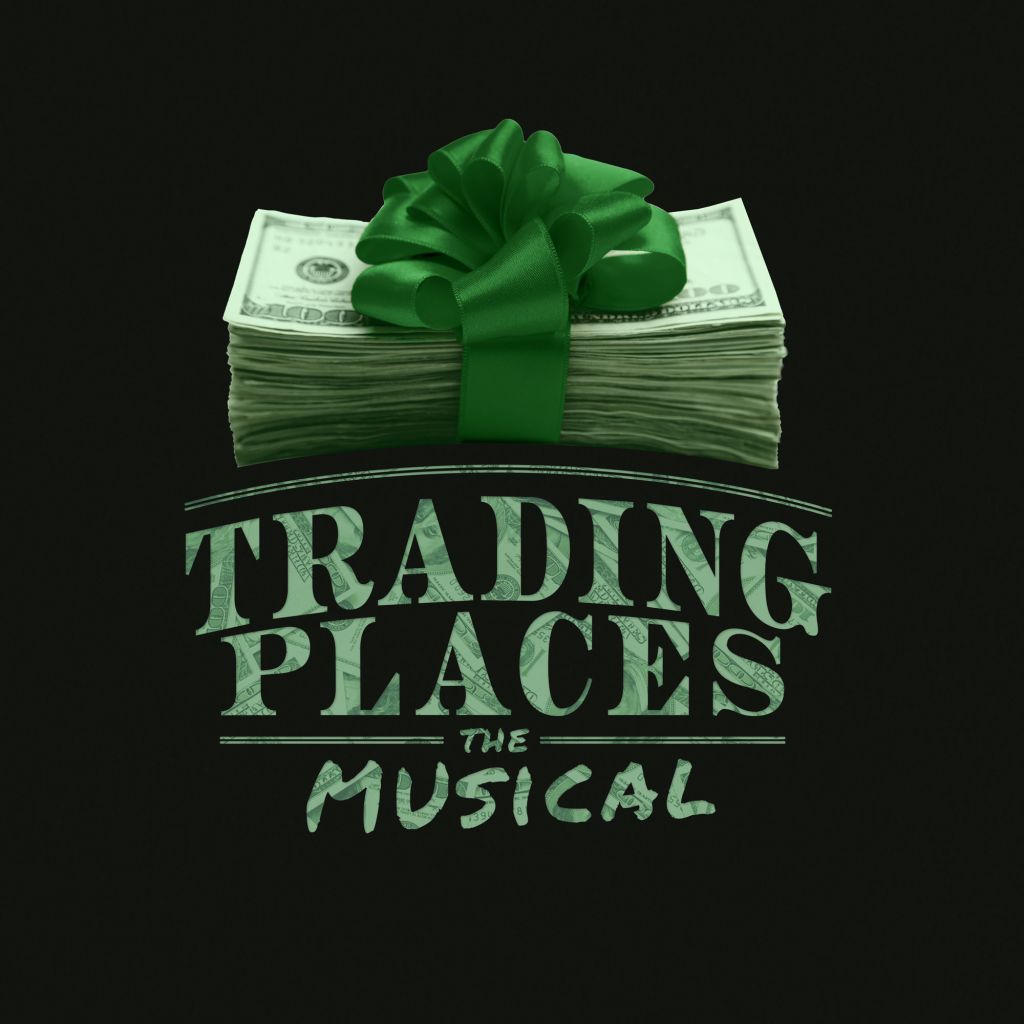 Catch the world premiere of "Trading Places: The Musical" on the Alliance Theatre stage, May 25 through June 26. The laugh-out-loud flick starring Eddie Murphy and Dan Aykroyd has been adapted for live audiences as a hilarious musical.
Atlanta Botanical Garden
See the exhibit Origami in the Garden through Oct. 16 at Atlanta Botanical Garden. There are 18 installations of nearly 70 metal sculptures inspired by the Japanese art of folding paper. The sculptures were created by Santa Fe artists Jennifer and Kevin Box.
All of the sculptures are larger than life — some more than 20 feet tall. Each is based on a prototypes created with origami – one folded sheet of paper with no cuts. Among the sculptures are flying birds, emerging butterflies, grazing deer and floating boats. "Master Peace" is a 25-foot-tall sculpture of hundreds of stainless steel origami peace cranes towering over Howell Fountain.
Atlanta History Center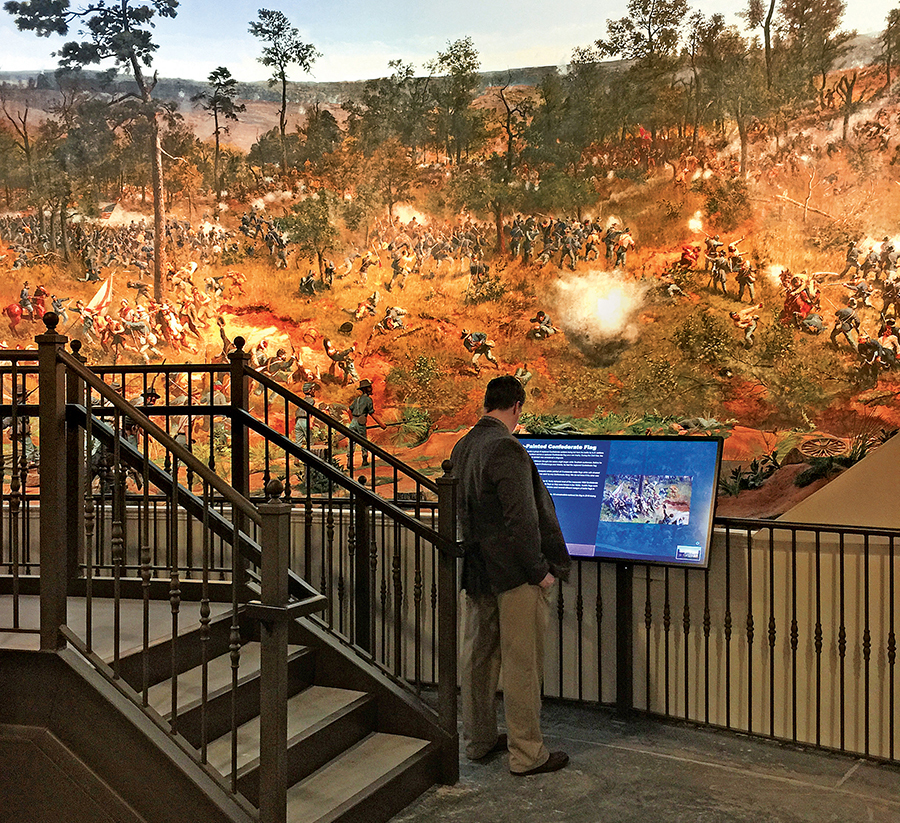 The Atlanta History Center in Buckhead is home to two jaw-dropping exhibits about the American Civil War: "Cyclorama: The Big Picture" and "Turning Point: the American Civil War." Add to that beautiful sunken gardens and historic homes. Open through July 4, the exhibit "Out of Many, One: Portraits of America's Immigrants" features 43 portraits painted by President George W. Bush. The men and women featured speak to the hard work, determination and optimism inherent to both the immigrant spirit and the spirit of America.
Atlanta History Center celebrates Juneteenth from 9 a.m. until 5 p.m. June 19 with a Jubilee on the Lawn. The program will include experiences leading visitors across campus to explore the history of Juneteenth itself and also Black innovation, life and excellence since emancipation in Atlanta. The day culminates with a party on Swan Lawn complete with music, games, food and drinks starting at noon.
Michael C. Carlos Museum
One of Atlanta's hidden gems, located on the campus of Emory University, the Michael C. Carlos Museum features the exhibit "Indigo Prayers: A Creation Story," through Sept. 11. The exhibition is a series of paintings by Atlanta artist Charmaine Minniefield. Her paintings were inspired by her time in West Africa searching for her grandmother's ancestral lines. The resulting work builds on an ongoing exploration of the Ring Shout, a rhythmic prayer taught to Minniefield by her great-grandmother. It was performed by her ancestors during enslavement as a way to secretly preserve their African identity.
Don't the leave the Carlos without visiting the bookshop and the collection of Egyptian mummies.
Center for Puppetry Arts
The Midtown marvel, Center for Puppetry Arts, is the country's largest organization dedicated to the art of puppetry. On stage this spring and summer, for the kiddos, are the following: "Pete the Cat," through May 29; "The Little Pirate Mermaid," June 29 through Aug. 7, and "The Tortoise, the Hare and Other Aesop's Fables," Aug. 10 through Sept. 18. All performances include the Create a Puppet Workshop and entry to the Worlds of Puppetry Museum.
Chick-fil-A College Football Hall of Fame
If you love college football like we Southerners do, carve out time to stop at the Chick-fil-A College Football Hal of Fame. At check-in, let the staff know your team and they'll customize your visit so that you won't miss a thing regarding your favorite. The exhibit about Historically Black Colleges and Universities provides a comprehensive look into football at these storied schools. The exhibit, "Game Changers: The Last 50 Years of College Football," highlights significant changes in the game over half a century.
Children's Museum of Atlanta
The Downtown attraction Children's Museum of Atlanta is the perfect spot to let imaginations of kids up to 8 years old run wild through learning, creating and problem solving. On view through May 30, "Storyland: A Trip Through Childhood Favorites" transforms seven beloved books into three-dimensional play and bilingual learning environments. Opening June 11 and running through Sept. 5, "Wild Kratts: Creature Power" explores the secret lives of amazing creatures. Kids can immerse themselves in animal habitats and discover incredible creature power.
Fernbank Museum of Natural History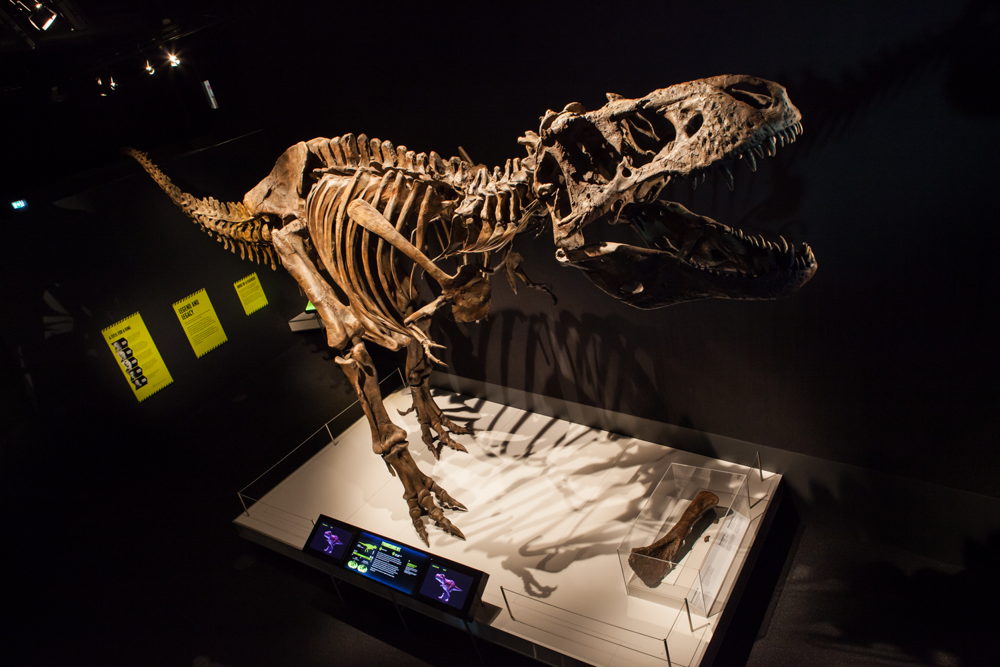 Marvel at the dinosaurs, then see the exhibit "Tyrannosaurs: Meet the Family" June 11 through Sept. 5 at Fernbank Museum of Natural History. The exhibit explores the diverse species and life span of the famed family tree of Tyrannosaurs, including T. rex and its dinosaur relatives. The exhibit includes more than 30 objects such as fossils and skeletons. Fernbank is home to a Giant Screen Theater and a 75-acre forest complete with walking trails, exhibits and playgrounds.
Georgia Aquarium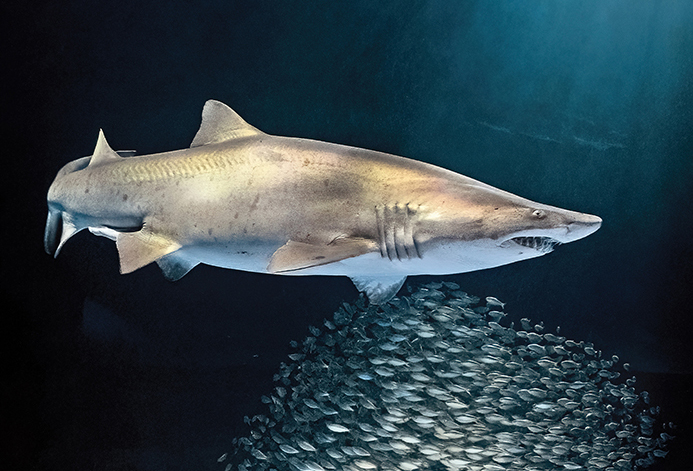 Georgia Aquarium is the nation's largest aquarium with 10 million gallons of fresh and salt water housing creatures such as whale sharks, sea lions, beluga whales and more, plus the new shark habitat. Get up close to some of the critters during animal encounters and Behind the Seas tours.
High Museum of Art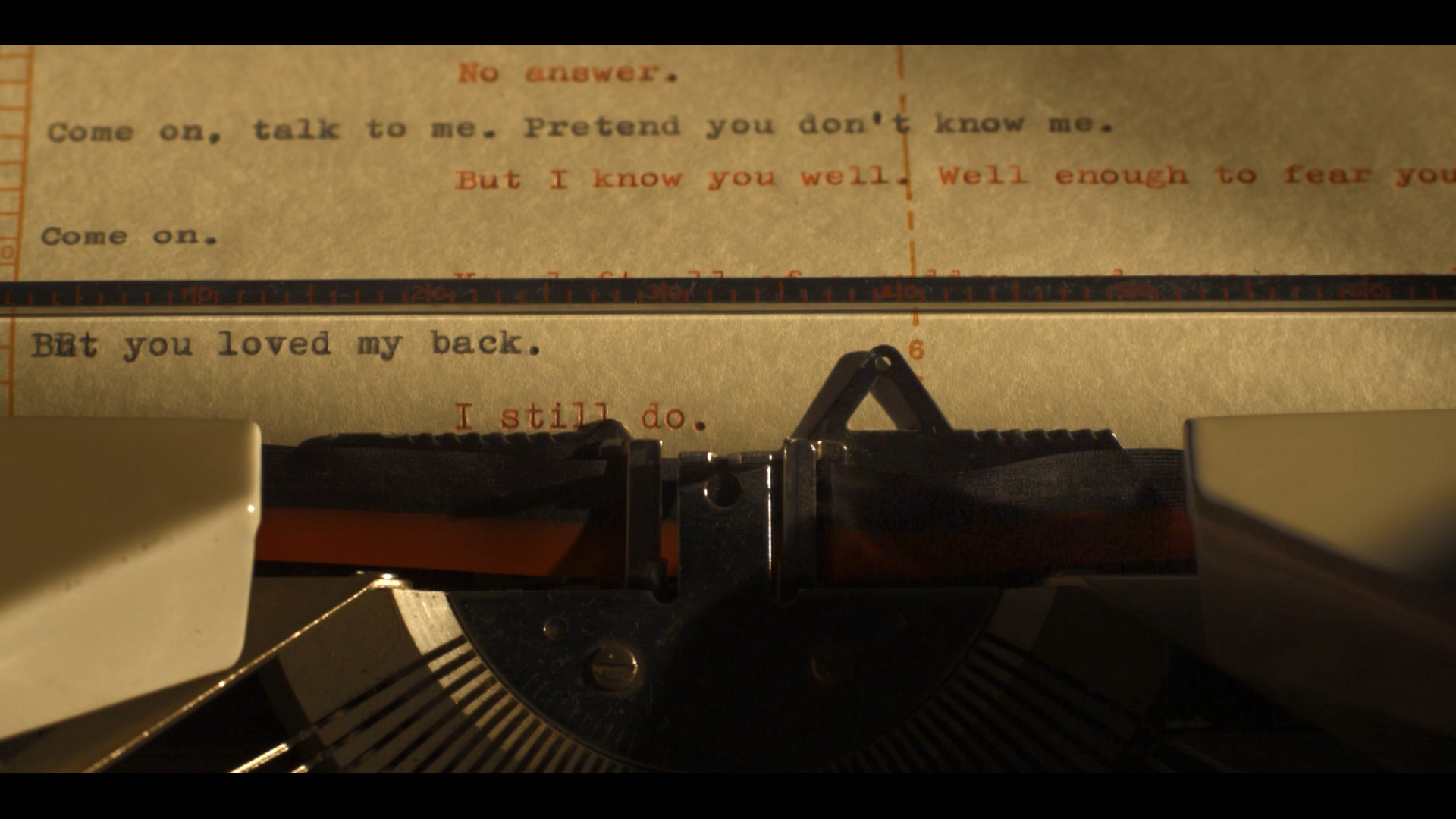 Atlanta's renowned art museum, the High Museum of Art, is home to fabulous exhibits, events for kids from toddler to teen and Friday nights full of music and strolling the galleries. On view through Aug. 14 is the exhibit "What is Left Unspoken, Love." The exhibition considers love as a profound subject of exploration from time immemorial that remains relevant to 21st-century life. The photo above is from a video of two people chatting about their relationship via typewriter.
Illuminarium
Visit Africa without ever leaving Atlanta, see a savanna sunrise and witness Kenya beneath twinkling stars with this multisensory experience at Illuminarium, located off the Atlanta BeltLine. Stop at the Bar at Illuminarium for drinks and tapas. The exhibit, "Georgia O'Keeffe: One Hundred Flowers" takes guests on an immersive experience of color, texture, scent and interactivity through the iconic floral paintings of Georgia O'Keeffe.
Jimmy Carter Presidential Library and Museum
The Jimmy Carter Presidential Library and Museum, which includes a replica of the Oval Office and special exhibitions about the life of President Carter, also has beautiful gardens for strolling and relaxing.
National Center for Civil and Human Rights
Whether you lived through the American civil rights movement or are learning about it now, the National Center for Civil and Human Rights transports you to those chaotic times. Learn about the Freedom Riders, sit at a lunch counter and endure the kinds of insults protesters faced, relive the March on Washington and learn about current struggles for human rights.
Oakland Cemetery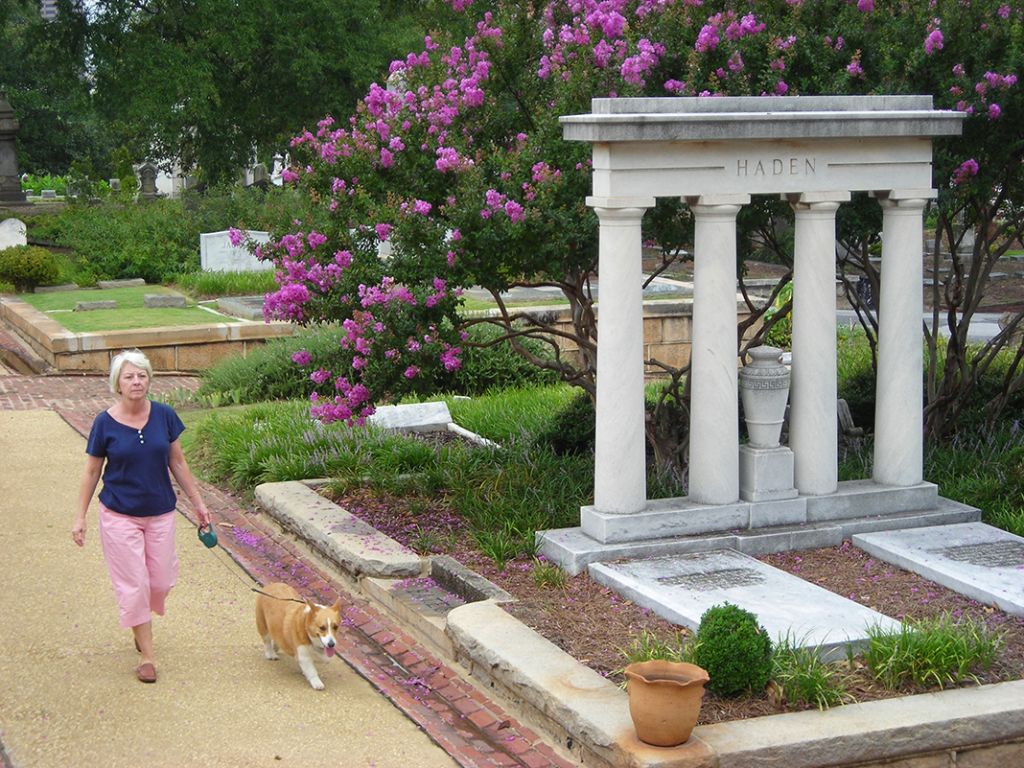 Oakland Cemetery, on the National Register of Historic Places, certainly is a cemetery, and it also is a beautiful garden where visitors are invited to take self-guided tours or one of the tours led by staff and volunteers who "introduce" visitors to the cemetery's famous residents (such as "Gone With the Wind" author Margaret Mitchell) or tell stories about various aspects of the cemetery such as the Women's Comfort Station and the African American Grounds. It's an intriguing place to learn Atlanta history.
Six Flags Over Georgia
New in 2022 at Six Flags Over Georgia amusement park is a venomous new waterslide, an update to a classic roller coaster and exciting events. Python Plunge is a fast-paced, two-person waterslide featuring multiple swirling discs and adrenaline-pumping drops. Reaching five stories
tall and 500 feet long, Python Plunge snakes its way through the park's natural landscape and gives guests a thrilling journey down the hill to the splashdown below.
Last year, Six Flags Over Georgia resumed a multiyear refurbishment on the classic, wooden roller coaster, The Great American Scream Machine. Introduced to the park in 1973, The Great American Scream Machine is a designated American Coaster Enthusiast national roller coaster
landmark. A nostalgic favorite among guests, the refurbished coaster includes a complete re-tracking and the replacement of
much of the wooden ride structure. Summer events include the 55th Anniversary birthday bash on June 14, a July 4 Fest featuring a
an explosive nighttime fireworks display, July 2 – July 4; and Brews & Bites, which invites guests to sample some of the best food and brews Atlanta has to offer, weekends from Aug. 13 through Sept. 4
Stone Mountain Park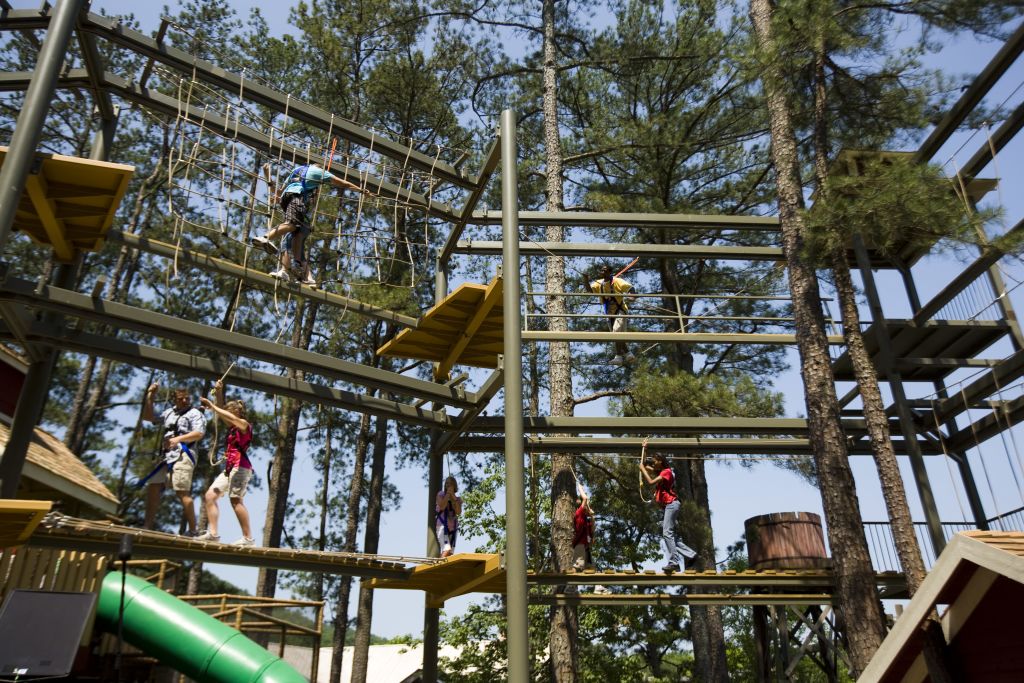 The big Memorial Day Weekend celebration at Stone Mountain Park honors troops and their families four nights in a row. Stay the whole day to climb the mountain and experience attractions like Geyser Towers, Adventure Golf, SkyHike and the Scenic Railroad.
World of Coca-Cola
Visit the Vault of the Secret Formula at the World of Coca-Cola, see a bottling operation, learn about Coca-Cola ad campaigns through the years, test your senses at Scent Discovery and taste Coca-Cola products from around the globe in the tasting room.
For more things to do, visit our Ultimate Guide to Summer in Atlanta.
Discover More
Get to know Atlanta, and discover the best things to do around the city.