Ultimate Guide to Summer in Atlanta
Published March 28, 2022
Last Updated February 7, 2023
We've got your ticket to an immersive and behind-the-scenes summer. Our attractions offer many unique experiences. Check out these special tours and encounters offered at Atlanta's top attractions.
Summer Patio Dining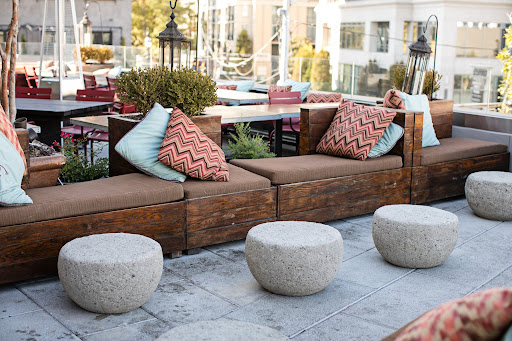 The summer is the perfect time to dine outdoors. Check out our guide to the best patios by Atlanta neighborhood and enjoy the season in the sun.
Where to Cool Off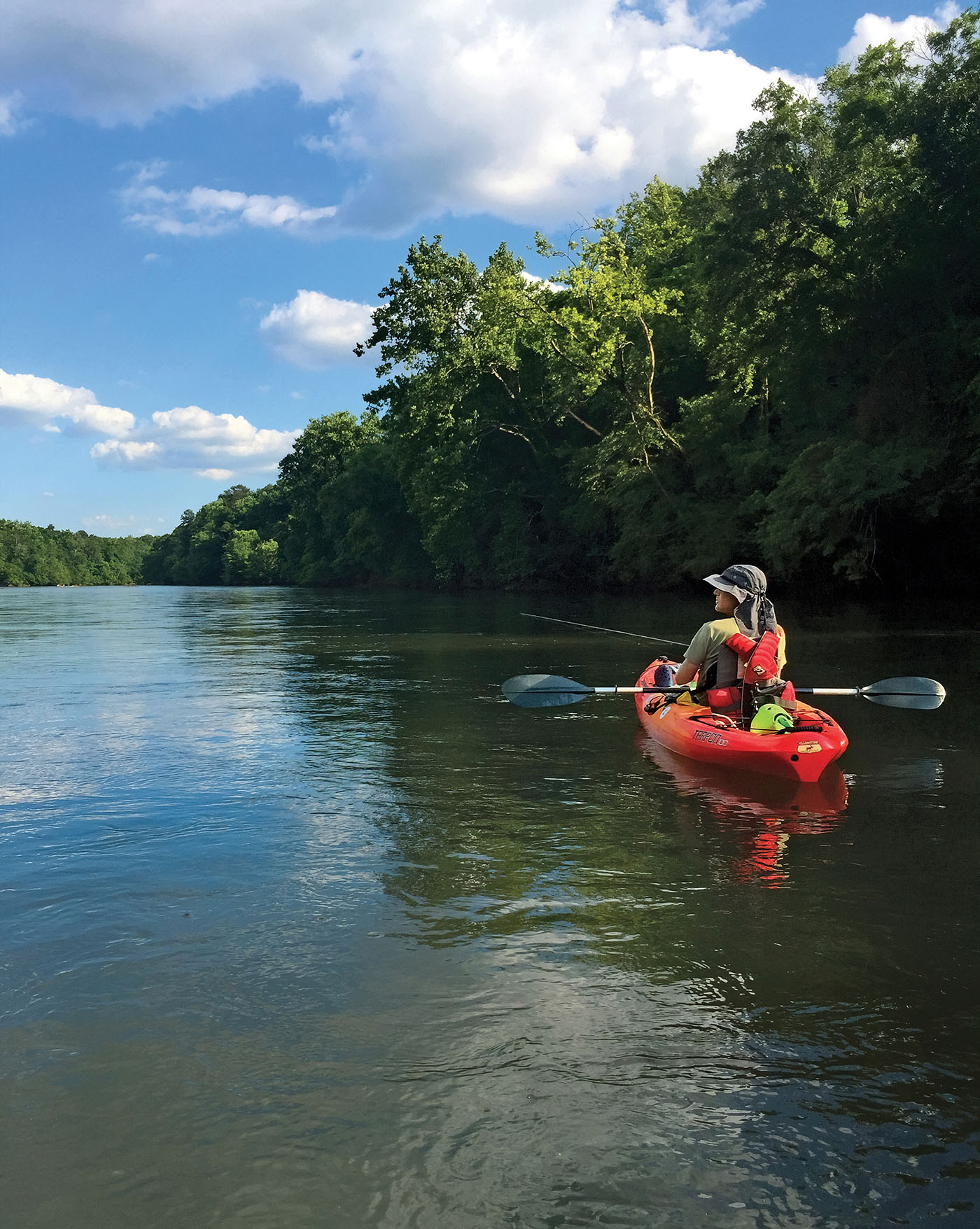 Need to get in, on or near a body of water this summer? Atlanta has pools, kayaking, canoeing and more.
Find Frosty Treats in Atlanta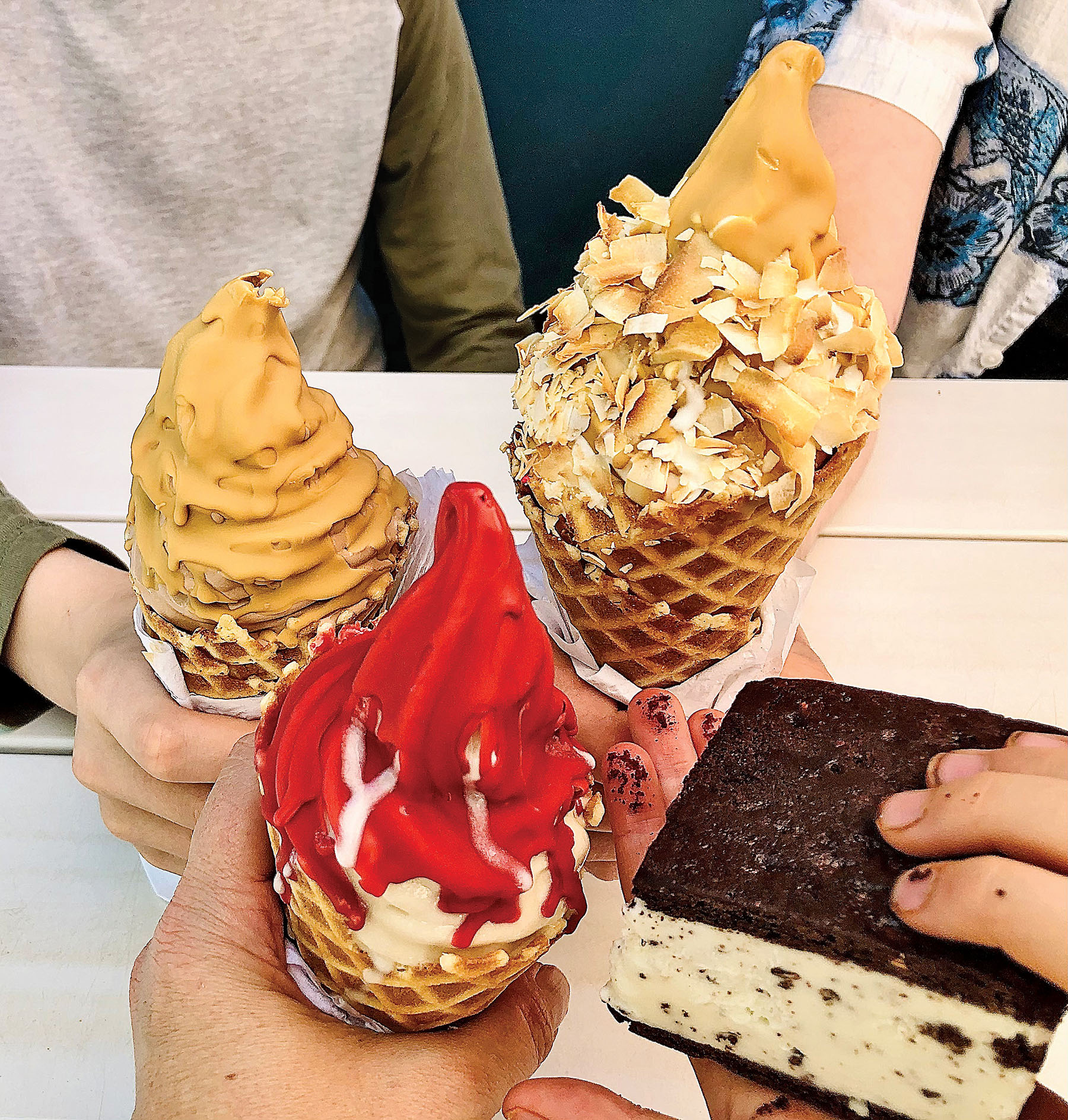 You deserve a cold treat this summer. (Or maybe your kids do?) Find the right local ice cream shop for you with our guide. But be warned: When you start browsing, you may have to stop what you're doing and go out for ice cream. Head to Piedmont Park for the annual Atlanta Ice Cream Festival in July.
Immersive Experiences in ATL
Atlanta Botanical Garden
An exciting new exhibit is on display this summer at Atlanta Botanical Garden. "Origami in the Garden" will feature huge metal sculptures inspired by the Japanese art of paper folding. Eighteen installations of more than 70 sculptures will be displayed throughout the grounds. In addition, ABG offers monthly programming for all ages from natural egg dying to drawing classes, cooking, gardening and more.
Chick-fil-A College Football Hall of Fame and Fan Experience
At Chick-fil-A College Football Hall of Fame, an indoor homage to college football, visitors can unlock a unique encounter with the interactive All-Access Pass, visit more than 50 exhibits and learn about the top teams, players and coaches.
Imagine Picasso: The Immersive Exhibit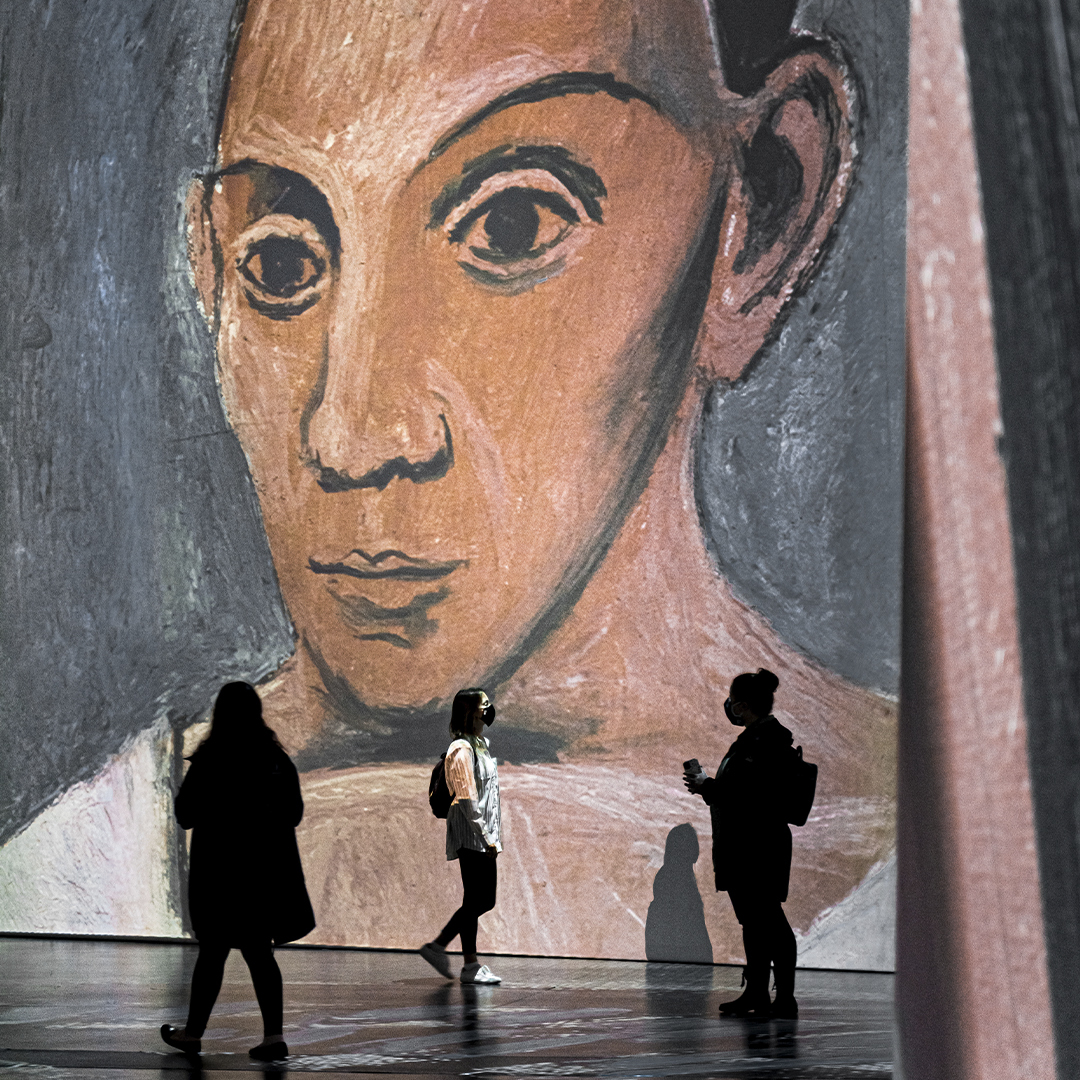 Open through June 9 at Pullman Train Yard, "Imagine Picasso: The Immersive Exhibition" presents more than 200 of Picasso's works. It is an experience that has been called "educational, inspiring and completely breathtaking."
Fernbank Museum of Natural History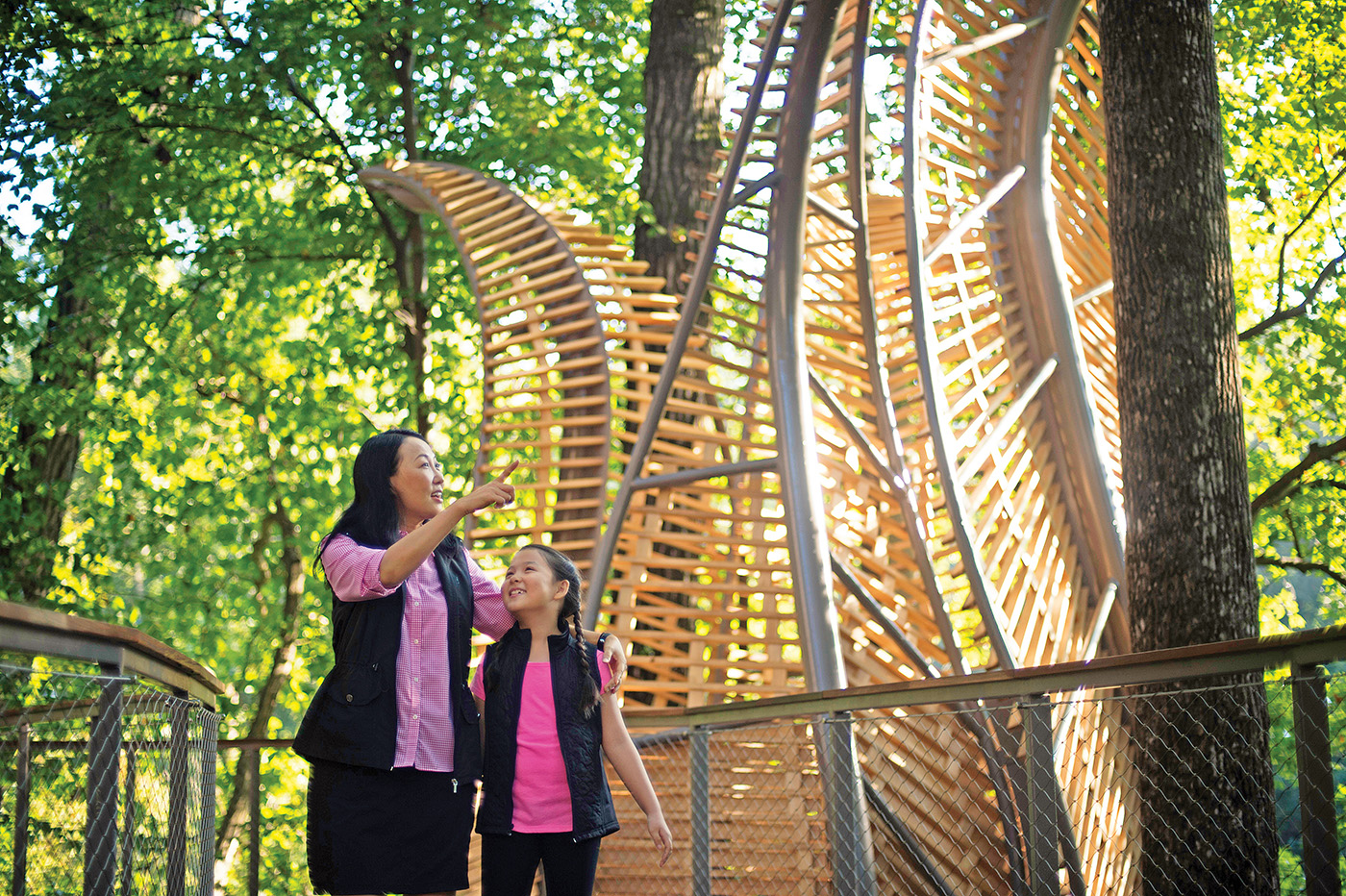 Long known as a museum housing the world's largest dinosaurs, the Fernbank Museum of Natural History also has 75 acres of outdoor nature adventures. From WildWoods with its elevated walkways and tree pods to Fernbank Forest with more than two miles of trails winding through the 65-acre forest and a trickling creek, the experiences are endless as guests can craft their own outdoor adventure.
Georgia Aquarium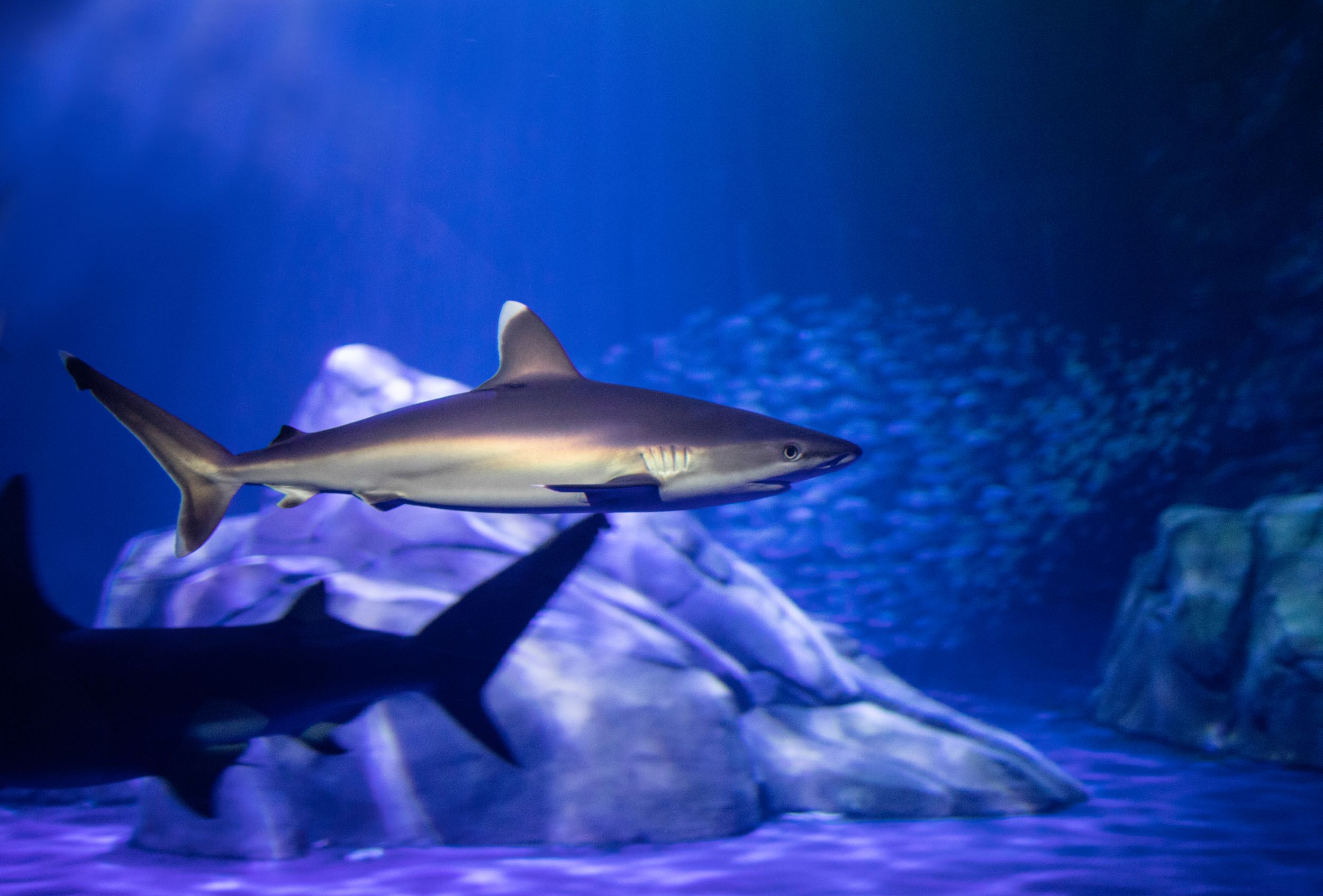 Watch out for sharks at Georgia Aquarium's newest gallery "SHARKS! Predators of the Deep." The Shark and Ray Interaction has guests suit up and wade in a shallow area for an up-close-and-personal view of rays and sharks. For those who want the ultimate encounter, the Shark Cage Dive allows visitors to immerse themselves in the deep waters of the shark habitat. If hopping into a shark tank isn't your thing, more encounters with Georgia Aquarium's amazing residents also are offered.
High Museum of Art
The High Museum of Art will be welcoming a handful of new exhibits this summer including "What is Left Unspoken, Love" a collection of paintings, photos, sculptures, video and mixed media by more than 35 artists based on how love is expressed. In addition, kids will love the whimsical art of Oliver Jeffers – an award-winning artist working in painting, bookmaking, illustration, sculpture and more. Finally, the paintings of Bob Thompson will come to The High in the exhibit "This House is Mine" as part of a nationally touring exhibit. The High also offers family-friendly programming and classes year round.
Illuminarium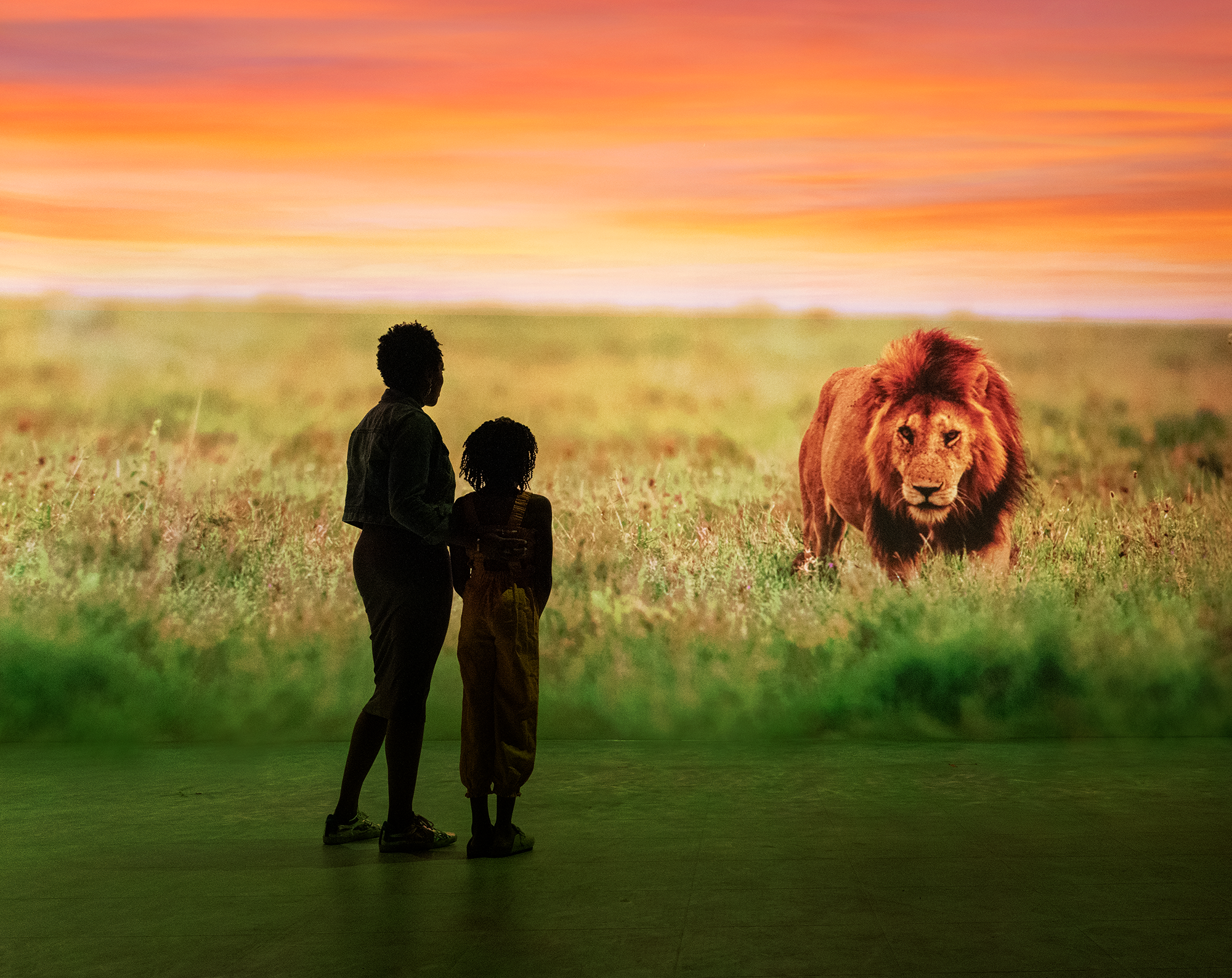 Illuminarium immersive exhibition, "WILD: A Safari Experience," continues this summer on the Atlanta BeltLine Eastside Trail. Be sure to check out this experiential attraction full of reprogrammable immersive theater that surrounds visitors in a 360-degree environment of sight, sound and scale. Open Thursdays through Sundays.
Van Gogh: The Immersive Experience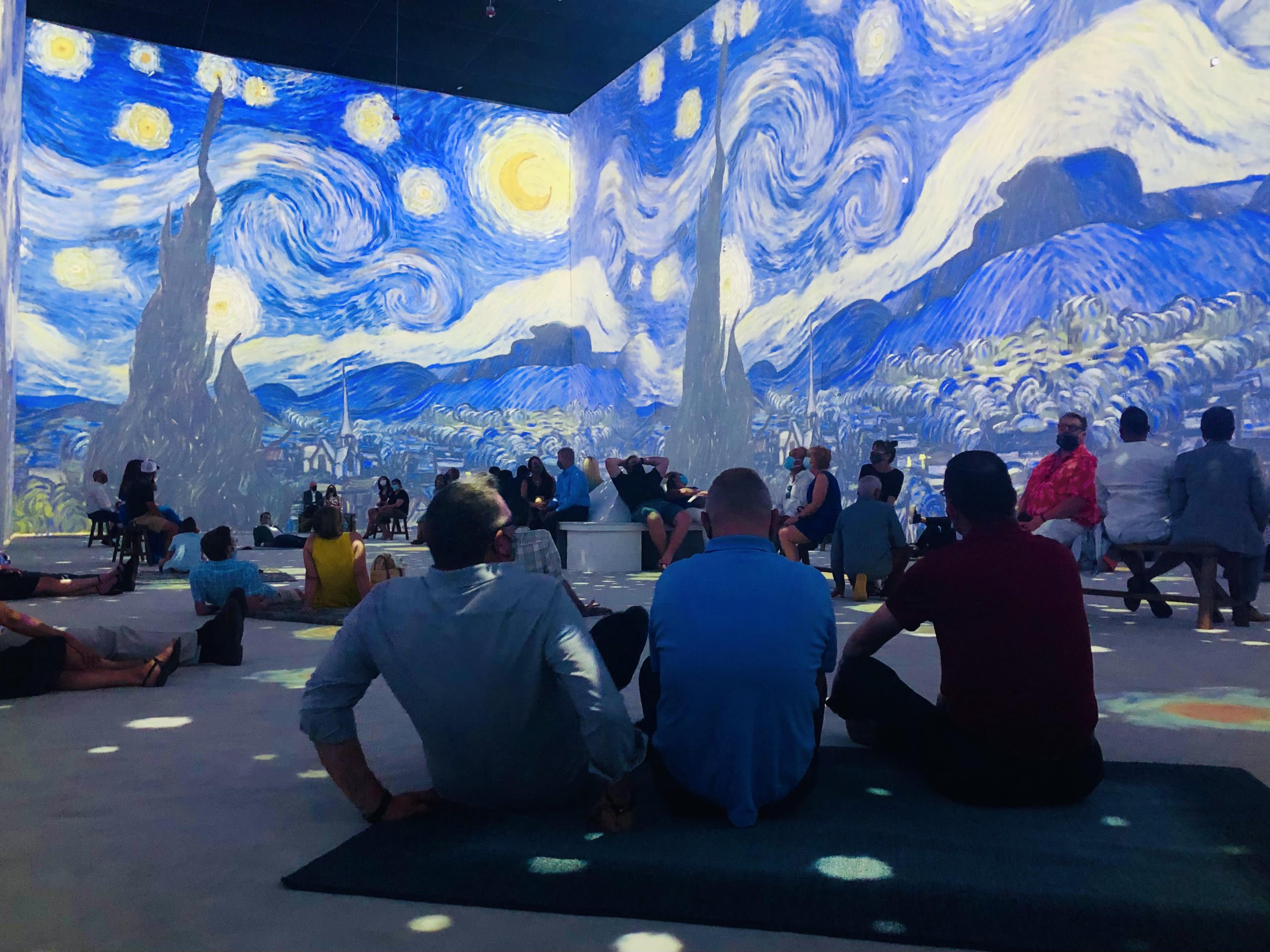 Explore the life of one of history's most artistic geniuses through digital projection technology, atmospheric light and virtual reality. The 20,000-square-foot space projects beautiful renderings of Vincent van Gogh's actual paintings, animated and set to a score. The Van Gogh Immersive Experience includes renderings of the artist's sunflower paintings, 3D displays, a virtual reality option and gift store. The show reopens at a new venue in June.
World of Coca-Cola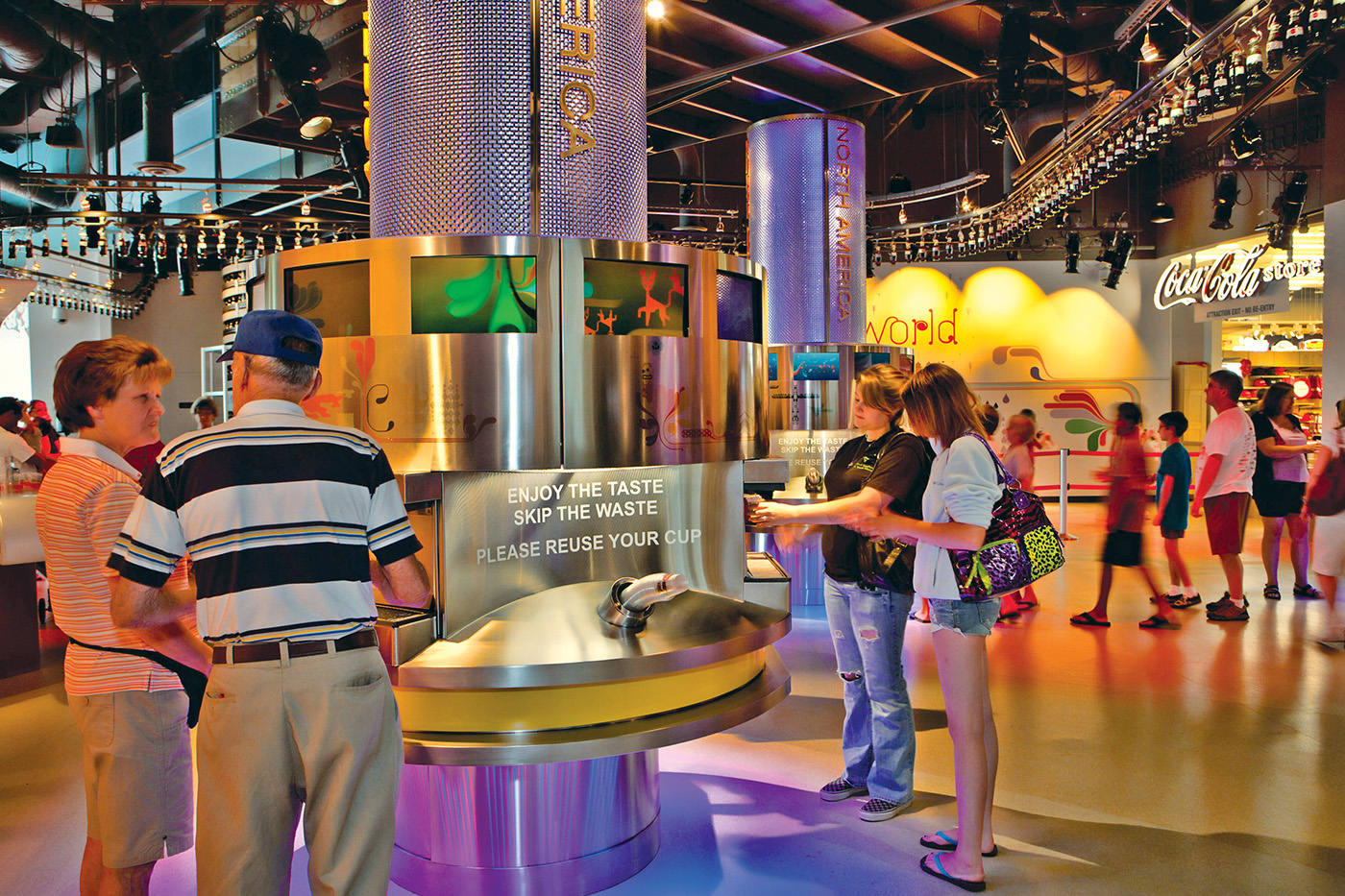 The all-new Coke Insider Journey takes guests behind-the-scenes in a VIP experience where they have the entire attraction to themselves. Embark on a two-hour tour at World of Coca-Cola that includes performers conducting special presentations such as soda jerk demonstration and Olympic torch show-and-tell. Enjoy more perks such as photos with the Coca-Cola Polar Bear, a keepsake pin and a reusable cup.
Jimmy Carter Presidential Library and Museum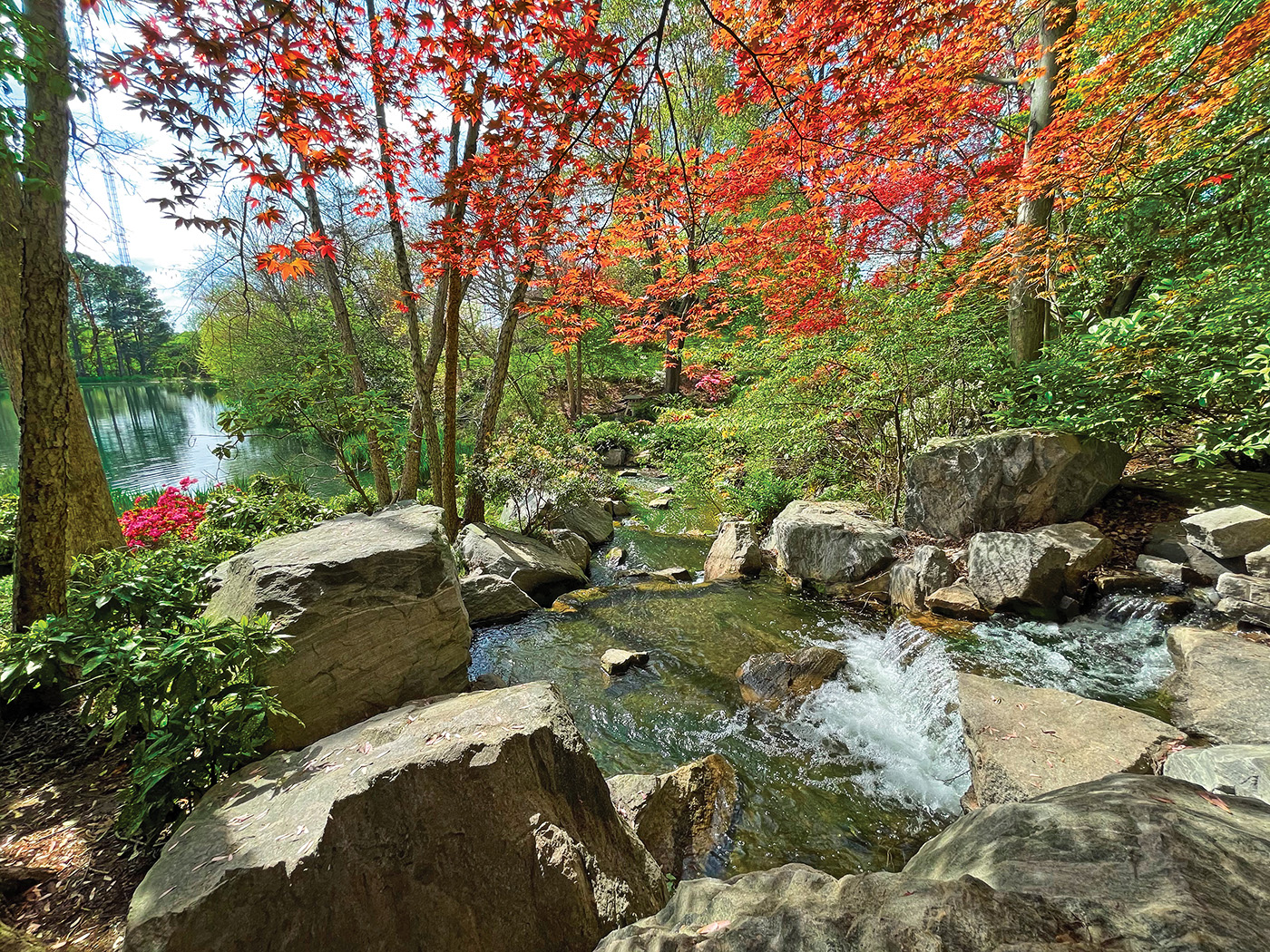 The Jimmy Carter Library and Museum has partially reopened for museum tours, though the library's research room remains closed. Enjoy a stroll through the library's gardens, which include 35 acres of ponds and blooming flowers and several areas to pause and reflect.
National Center for Civil and Human Rights
National Center for Civil and Human Rights engages visitors the moment they enter into an immersive experience for learning about the past, present and future for human rights and justice. Find the Lunch Counter Sit-In, where guests learn about training for lunch counter protests and put themselves in the shoes of nonviolent protesters, then experience the interactive portraits from human rights champions.
Truist Park Tours
Take a spin through the home of the MLB Atlanta Braves, Truist Park, the press box, dugout, Truist Club, Monument Garden and many more stops throughout the ballpark. Add on the VIP Experience, which includes a private, pregame tour and access to watch Braves' batting practice.
Zoo Atlanta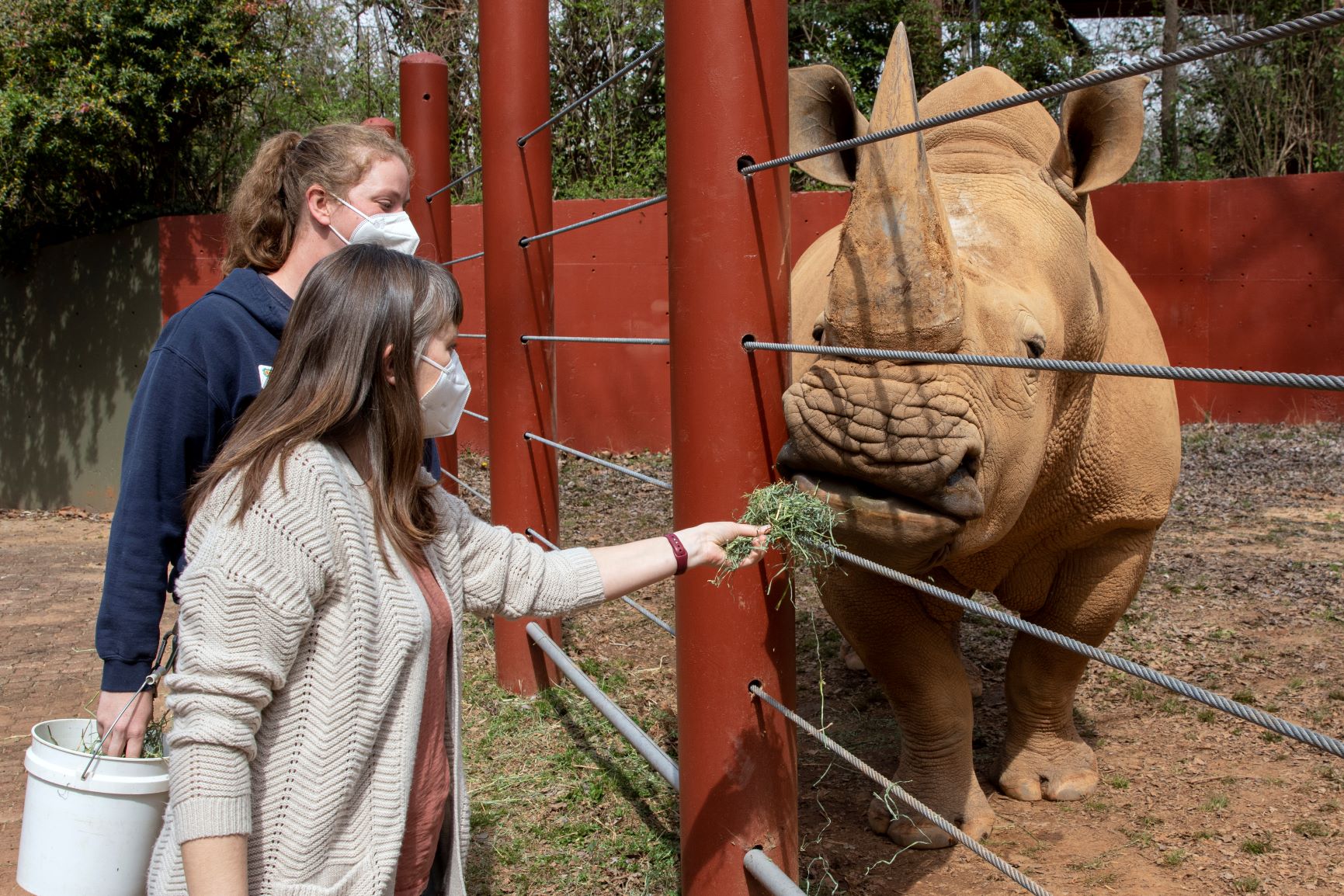 Zoo Atlanta has reopened many of its popular animal encounters including giraffe feeding and meeting and feeding one of the zoo's giant pandas Yang Yang or Lun Lun. Other wild encounters available showcase the African elephant, lemurs, Southern white rhino and Aldabra tortoise.
Discover More
Get to know Atlanta, and discover the best things to do around the city.