Ultimate Dining Guide for Atlanta Concert Goers
Published April 21, 2023
Last Updated June 6, 2023
*Encuentra este articulo en español.
Whether you're getting ready to "Run the World" at Beyonce's Renaissance tour or groove out to your favorite artist at The State Farm Arena, it's easy to work up an appetite before or after attending a big concert in the A. Luckily, downtown Atlanta is booming with restaurants, bars and breweries to help get you in the concert mood.
Sweet Georgia's Juke Joint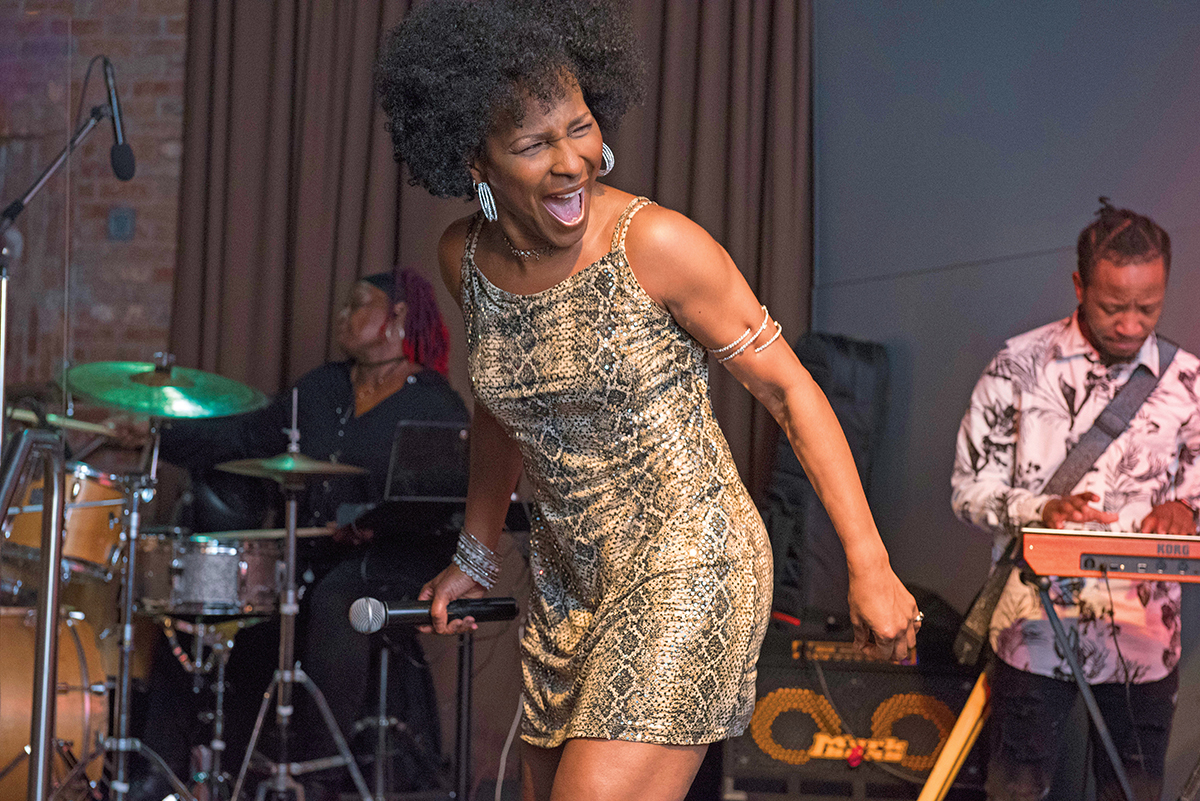 Get in the music mood with live tunes and great food at Sweet Georgia's Juke Joint. This dressed-up soul food joint serves refined classics like the iconic chicken and waffles. After you finish eating, make your way to the dance floor and practice your moves before heading out to see your favorite artist in concert.
Where: 200 Peachtree St.
Der Biergarten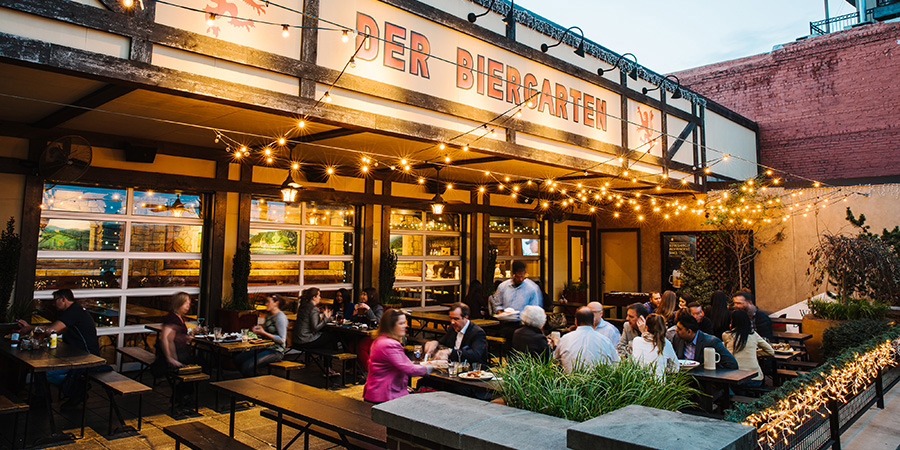 Der Biergarten, an authentic German beer hall, is decked out in Bavarian decor while serving up delicious German cuisine. Enjoy German beers on tap — brews such as Bitburger and Pilsner, which is the official beer of the German soccer team. The cold brews go perfectly with traditional German bites like wiener schnitzel.
Where: 300 Marietta St. NW
Polaris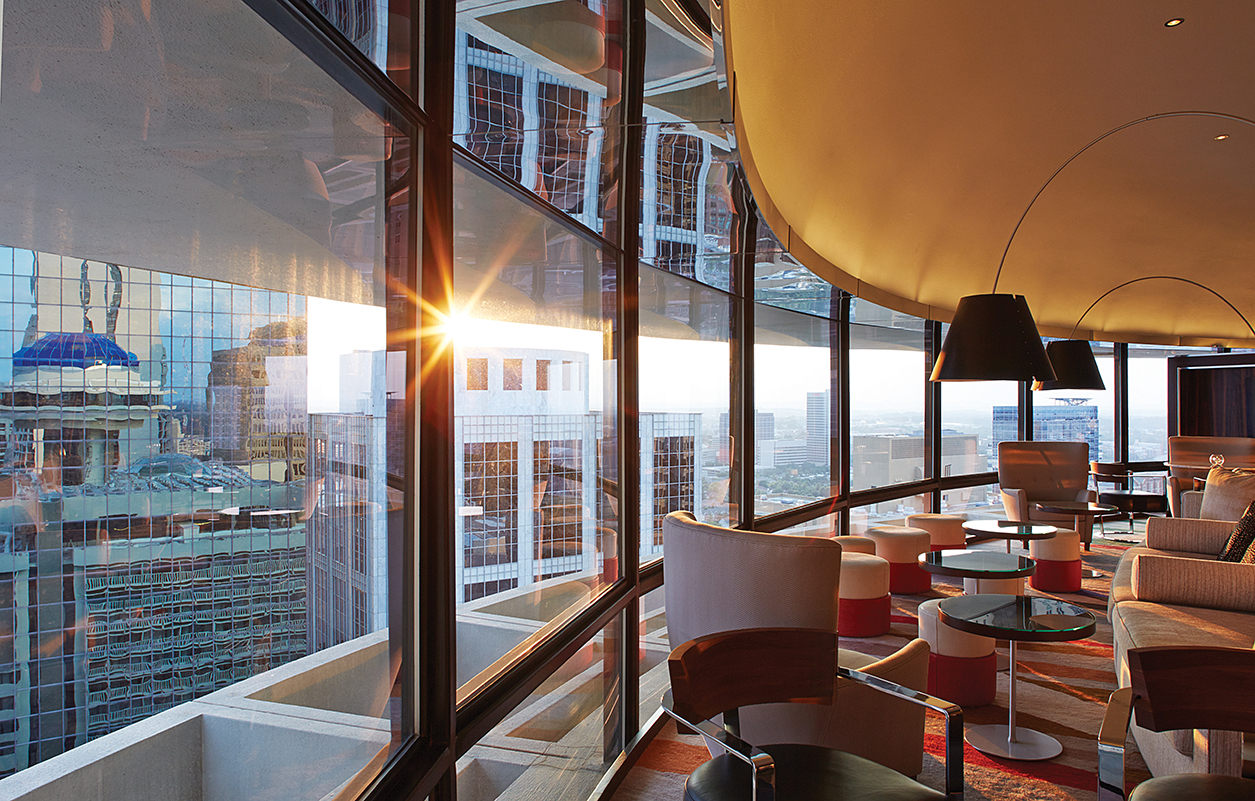 Ever dreamed of dining in the sky? The Hyatt Regency Atlanta is home o the iconic rotating restaurant, Polaris. Enjoy a stunning panoramic view of the Atlanta skyline as you enjoy Southern fare and sip on popular beverages like the retro peach daiquiri.
Where: 265 Peachtree St. NE
Alma Cocina
Discover delicious modern Mexican and Latin cuisine at Alma Cocina, an upscale Downtown eatery. With fresh ingredients and regional influences, Alma delivers a memorable dining experience along with inventive cocktails.
Where: 191 Peachtree St. NE
R3 Rosendale Concepts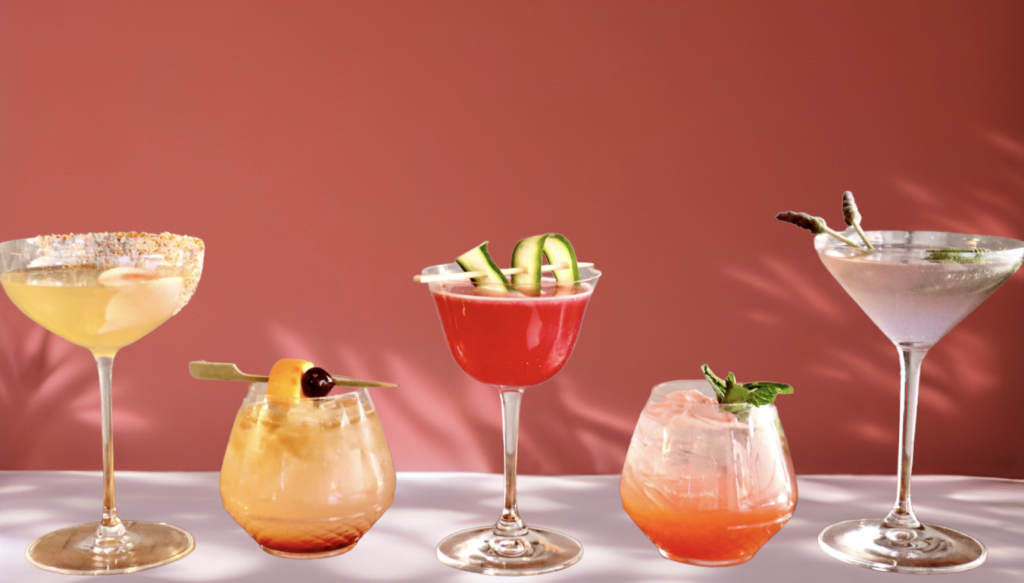 Get in the concert mood at R3 Rosendale Concepts, an incubator restaurant featuring innovative technology that creates a sustainable approach to classic dishes. They also have a great selection of creative cocktails accompanied by live music every night from 6 to 10 p.m.
Where: 200 Peachtree St. NW
Rowdy Tiger Whiskey Bar & Kitchen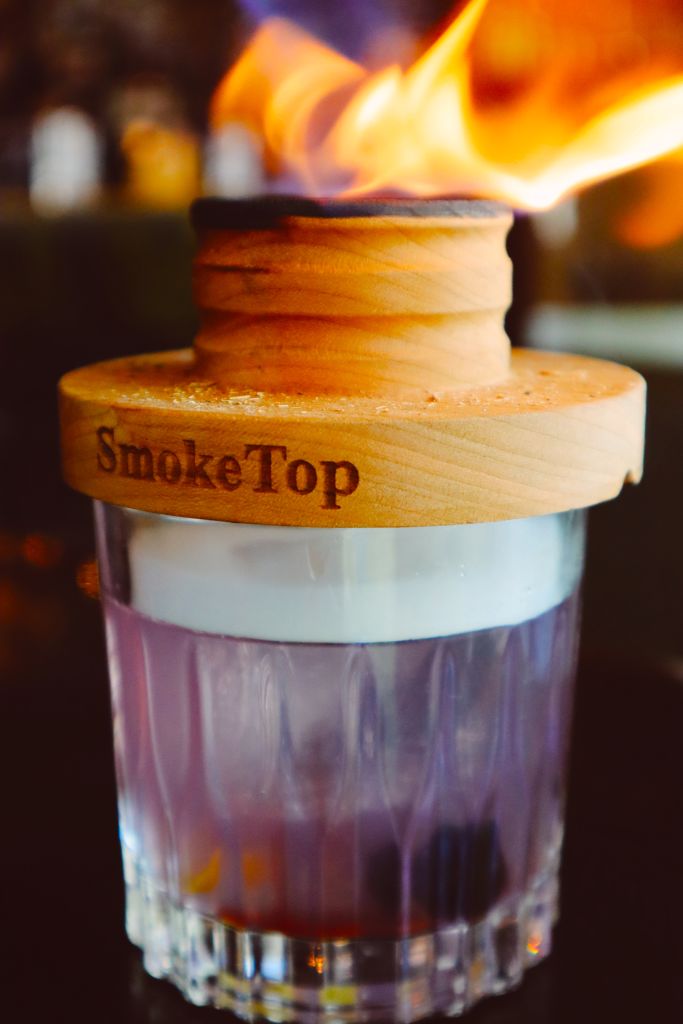 If you're looking to get a little rowdy, indulge in Southern-style dishes and whiskey-based cocktails at Rowdy Tiger Whiskey Bar & Kitchen, a retro-chic eatery complete with a stunning rooftop terrace.
Where: 866 West Peachtree St NW
RT60 Rooftop at Reverb Hotel
RT60 Rooftop at Reverb Hotel is the perfect place to go before enjoying the Taylor Swift concert. Take in one of the best views of Mercedes-Benz Stadium and the rest of Downtown at this upbeat rooftop bar, open Thursday through Sunday. Experience tasty bar bites and craft cocktails with a side of views.
Where: 348 Mitchell St. SW
Politan Row at Colony Square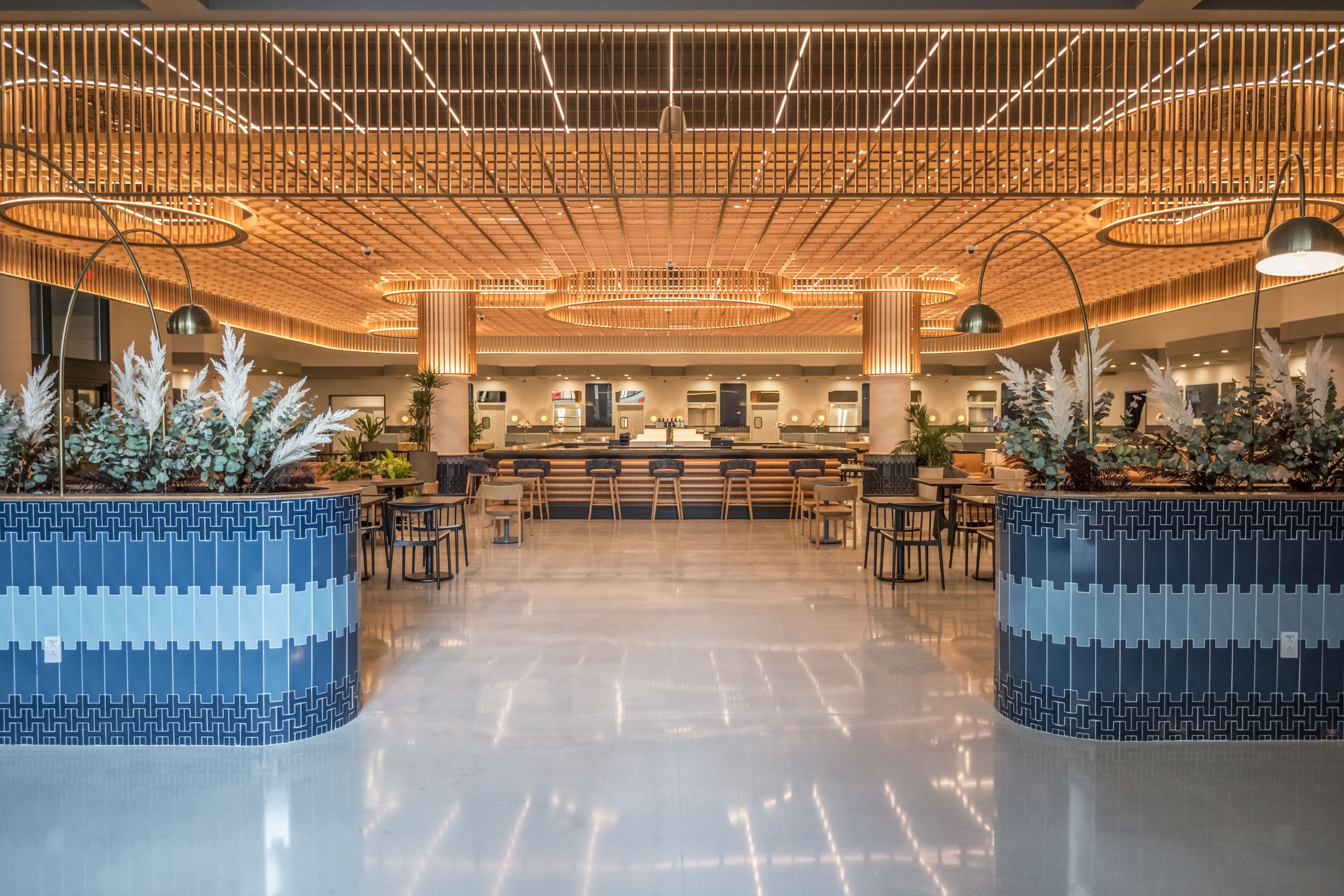 Need options? Start in Midtown before heading Downtown to enjoy the concert. Politon Row at Colony Square has a variety of dining options. Whether you're looking for a speakeasy experience at Jojo's Beloved Cocktail Lounge or want to grab a bite from the many options inside the food hall, the options are endless.
Where: 1197 Peachtree St. NE
Wild Leap
Wild Leap, a new Downtown hot spot, is perfect to kick off your pre-concert party. Within walking distance of Mercedes-Benz Stadium using the newly renovated pedestrian bridge, this multilevel brewery offers a great selection of beers and food plus indoor and outdoor seating.
Where: 125 Ted Turner Drive SW
Park Bar
Just a short walk from Mercedes-Benz Stadium, Park Bar serves elevated pub fare with a great selection of bourbons and craft beers. Fill up before dancing the night away with popular sandwiches and signature entrees.
Where: 150 Walton St. NW
Underground Atlanta
Take a stroll down memory lane while enjoying some of the new developments at historic Underground ATL. What many people remember as an iconic shopping and entertainment district is finally making a comeback. If you're looking for a vibrant bar to hit before or after the concert you can check out Daiquiriville, open Thursday through Sunday.
Where: 50 Upper Alabama St.
By George
This restaurant and bar located in the Candler Hotel, in partnership with the renowned chef Hugh Acheson, is the perfect vibe if you're looking for an elegant dining option. Enjoy refreshing cocktails that pair perfectly with Acheson's menu — inspired by Contemporary American cooking.
Where: 127 Peachtree St. NE
White Oak Kitchen & Cocktails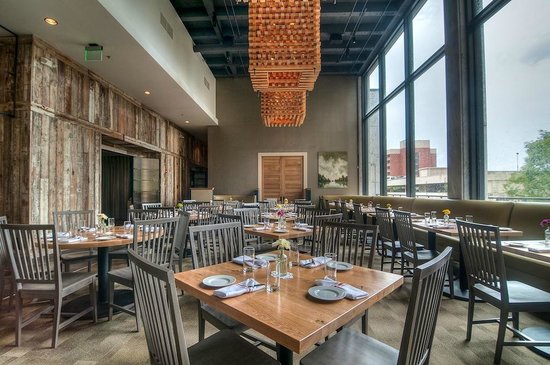 White Oak Kitchen & Cocktails, an airy and modern-rustic hangout, is perfect for enjoying Southern-tinged New American fare with creative cocktails. It's located right Downtown so you can walk or scooter to your concert after you fill up on delicious bites and drinks.
Where: 270 Peachtree St. NW
Red Phone Booth
Red Phone Booth is a must-have experience if you're looking for something unique and exclusive. After you've found the secret code you can enter through the Red Phone Booth to a speakeasy that will take you back to the 1920s. Enjoy award-winning cocktails and quick bites before continuing the night at a concert.
Where: 17 Andrew Young International Blvd. NE
Here for a sporting event? There's more to discover. Check out the Top Bars and Restaurants near Mercedes-Benz Stadium for Pre-game Drinks and Post-game eats.
Discover More
Get to know Atlanta, and discover the best things to do around the city.