Guía de restaurantes cerca de los lugares de conciertos en Downtown Atlanta
Published April 27, 2023
Last Updated May 3, 2023
*Article also available in English.
¿Estás en camino a Downtown para disfrutar de un concierto? Ya sea que vayas a ver a tu artista favorito al State Farm Arena, Mercedes-Benz Stadium, el Tabernacle, The Masquerade, The Eastern o algún otro lugar de eventos en el corazón de Atlanta, no pierdas la oportunidad de crear toda una experiencia disfrutando de un buen rato antes o después del concierto. Downtown Atlanta está repleto de restaurantes, bares y cervecerías que te ayudarán a entrar en ambiente.
Alma Cocina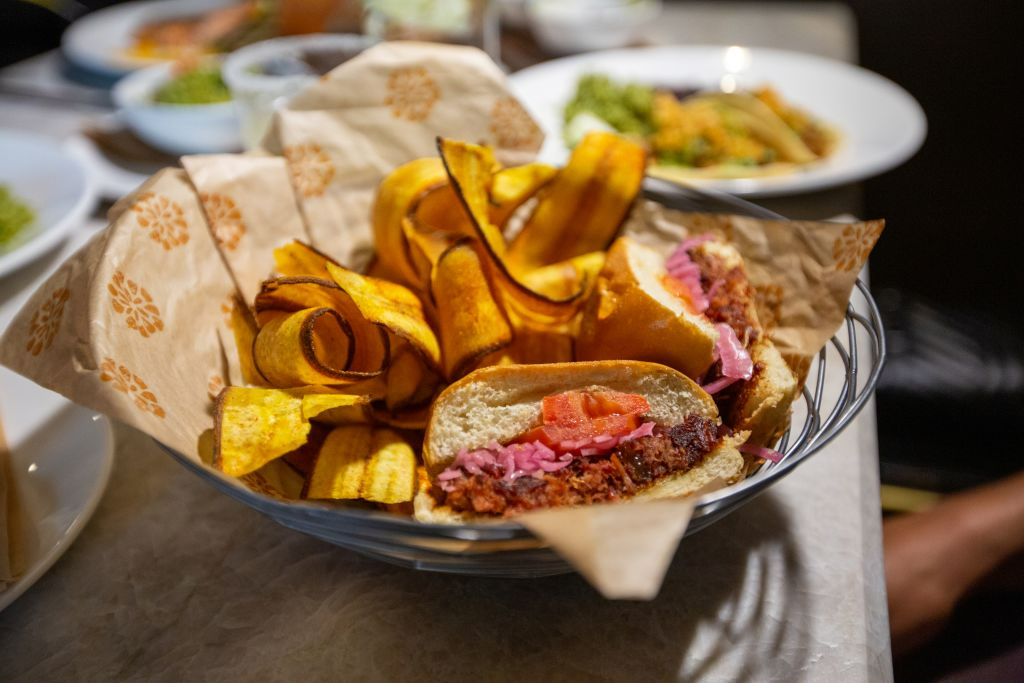 Descubre la deliciosa cocina mexicana y latina moderna en Alma Cocina, un restaurante de lujo en el centro de la ciudad. Con ingredientes frescos e influencias regionales, Alma ofrece una experiencia gastronómica memorable junto con cócteles únicos y creativos.
Dónde: 191 Peachtree St. NE
By George
Este restaurante y bar situado en el Hotel Candler, en colaboración con el renombrado chef Hugh Acheson, es el lugar perfecto si buscas una opción gastronómica elegante. Disfruta de refrescantes cócteles que van perfectamente a la par con el menú de Acheson, inspirado en la cocina americana contemporánea.
Dónde: 127 Peachtree St. NE
Der Biergarten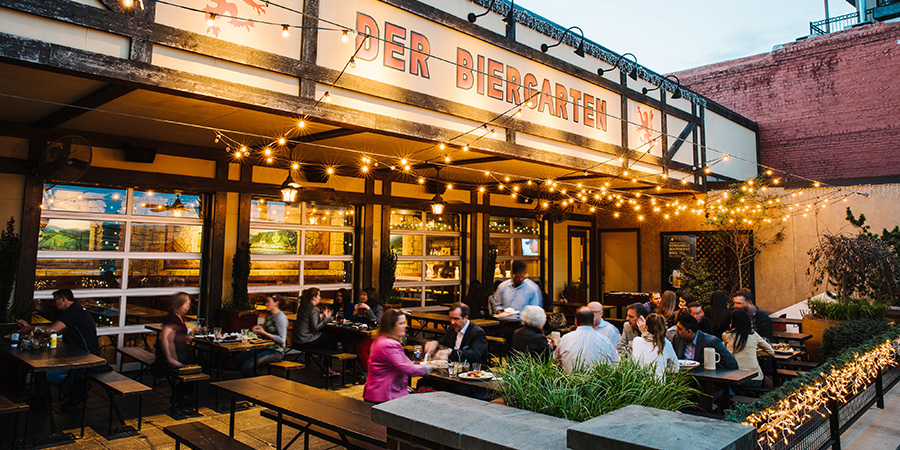 Der Biergarten, una auténtica cervecería alemana, está decorada al estilo bávaro y sirve deliciosa comida alemana. Disfruta de las cervezas alemanas de barril, como la Bitburger y la Pilsner, que es la cerveza oficial de la selección alemana de fútbol. Las cervezas frías combinan a la perfección con los tradicionales platillos alemanes, como el wiener schnitzel.
Dónde: 300 Marietta St. NW
Park Bar
A pocos pasos del estadio Mercedes-Benz, Park Bar sirve comida de pub con una gran selección de whisky y cervezas artesanales. Satisface tus antojos antes de bailar toda la noche y disfruta de los populares sándwiches y platos principales.
Dónde: 150 Walton St. NW
Polaris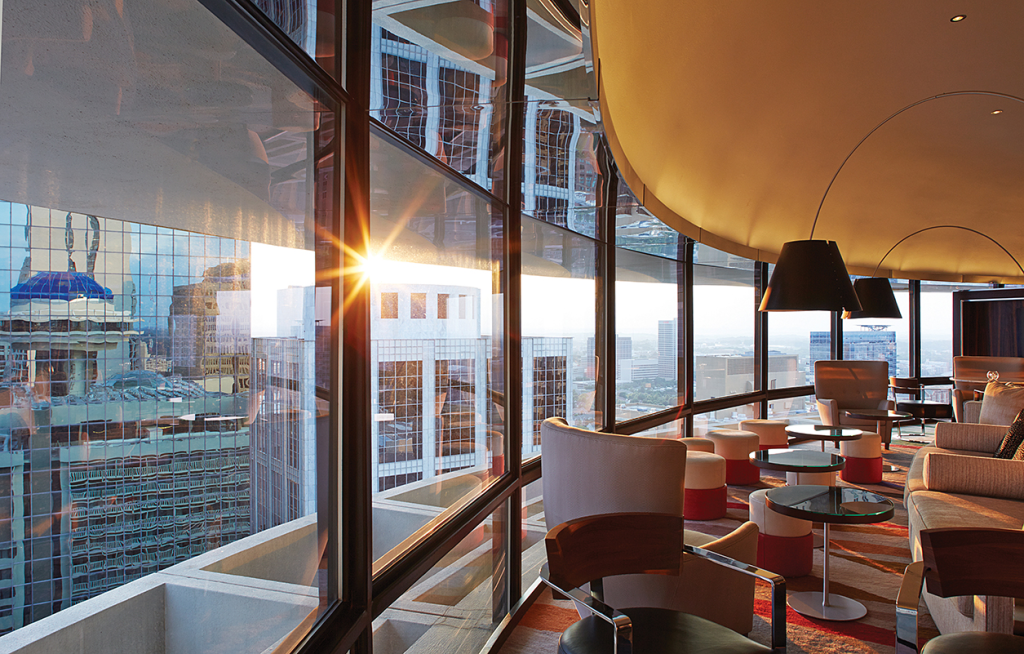 ¿Has soñado alguna vez con cenar en el cielo? El Hotel Hyatt Regency Atlanta tiene como parte de sus amenidades el emblemático restaurante giratorio Polaris. Disfruta de una impresionante vista panorámica del horizonte de Atlanta mientras saboreas platos sureños y bebidas populares como el daiquiri de durazno (melocotón) retro.
Dónde: 265 Peachtree St. NE
Politan Row at Colony Square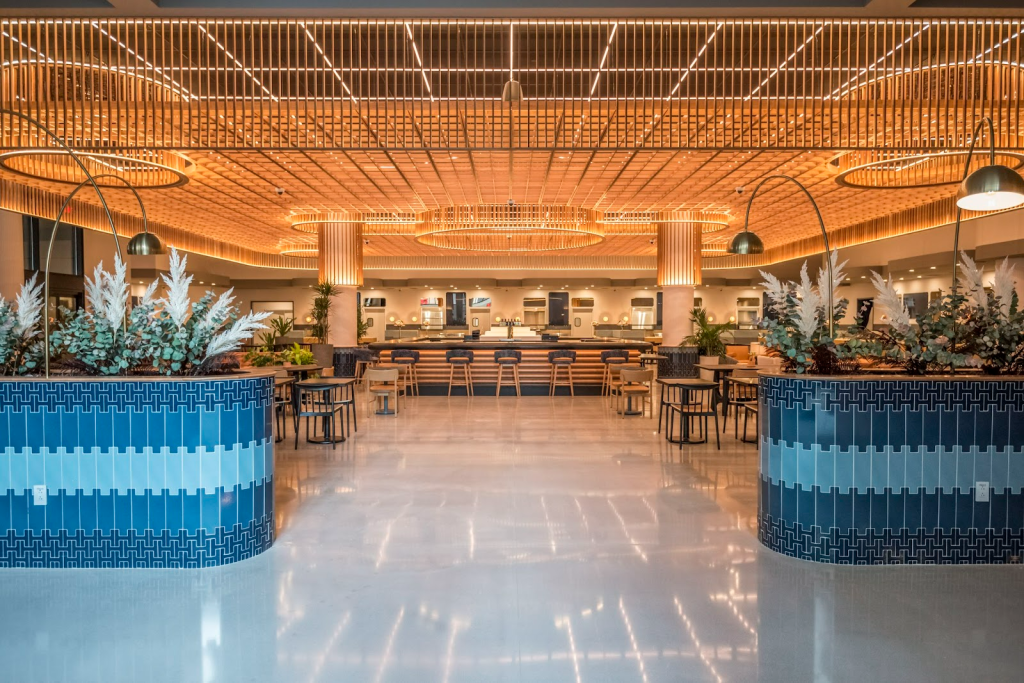 ¿Necesitas más opciones? Comienza en Midtown antes de dirigirte al centro de la ciudad para disfrutar del concierto que tienes planeado. Politon Row, en Colony Square, ofrece una gran variedad de opciones de comida y bebidas. Tanto si buscas una experiencia clandestina en Jojo's Beloved Cocktail Lounge como si quieres comer alguna de las muchas opciones que hay en la zona de restaurantes, las opciones son infinitas.
Dónde: 1197 Peachtree St. NE
R3 Rosendale Concepts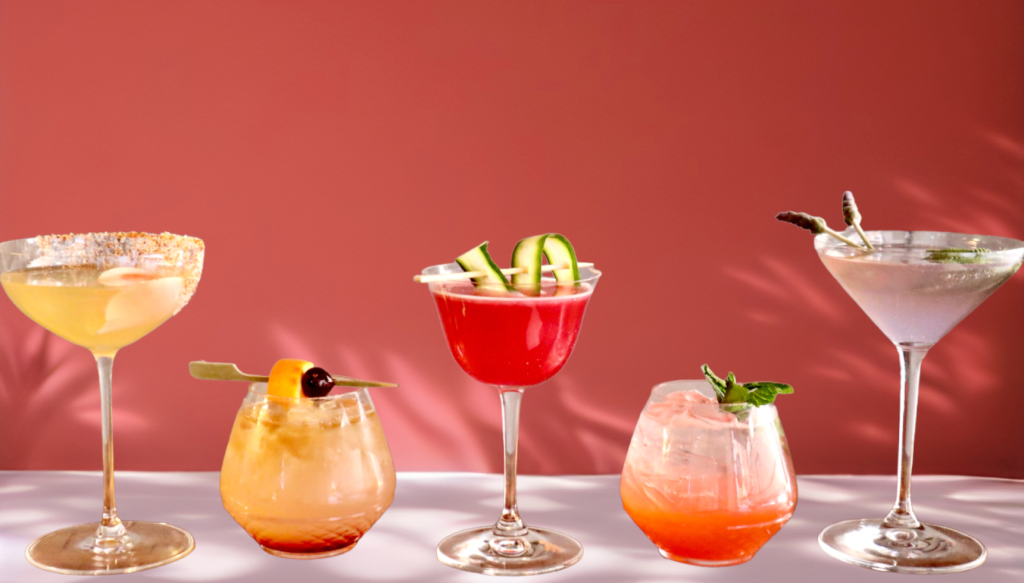 Ponte en ambiente y ánimo antes de tu planeado concierto en R3 Rosendale Concepts, un conjunto de restaurantes con tecnología innovadora que crea un enfoque sostenible de los platos clásicos y tradicionales. Los cócteles aquí son dignos de una foto mientras disfrutas de música en vivo para ambientar a los asistentes a los conciertos en el área.
Dónde: 200 Peachtree St. NW
Red Phone Booth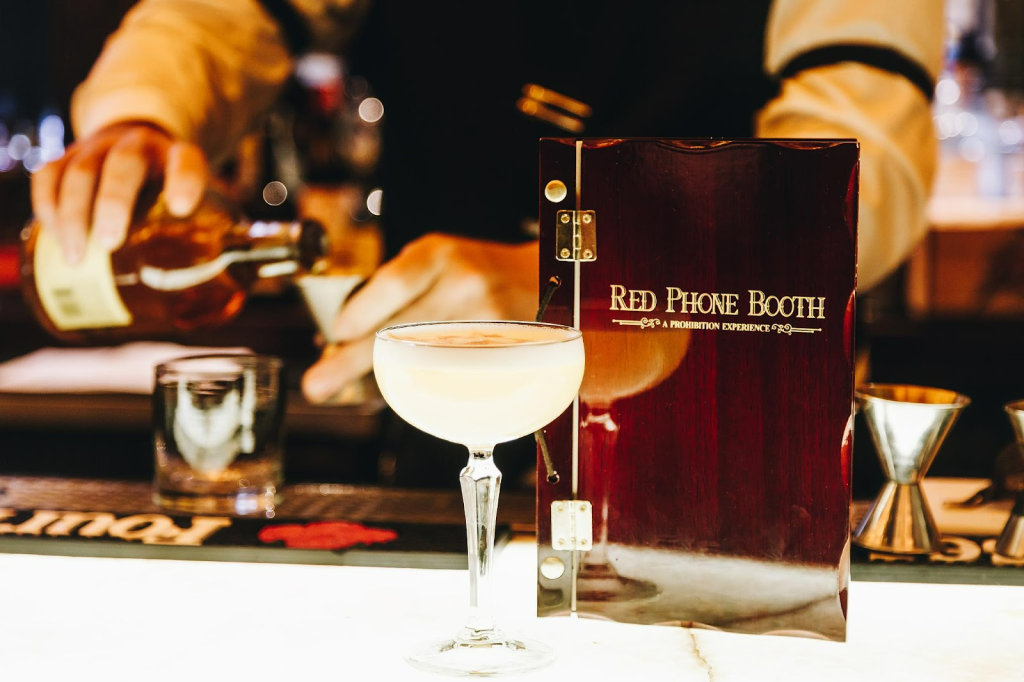 Red Phone Booth es una experiencia imprescindible si buscas algo único y exclusivo. Una vez que hayas encontrado el código secreto, podrás entrar a través de la cabina telefónica roja a un bar clandestino que te trasladará a los años veinte. Disfruta de cócteles reconocidos y pequeños bocadillos antes o después de un concierto.
Dónde: 17 Andrew Young International Blvd. NE
Rowdy Tiger Whiskey Bar & Kitchen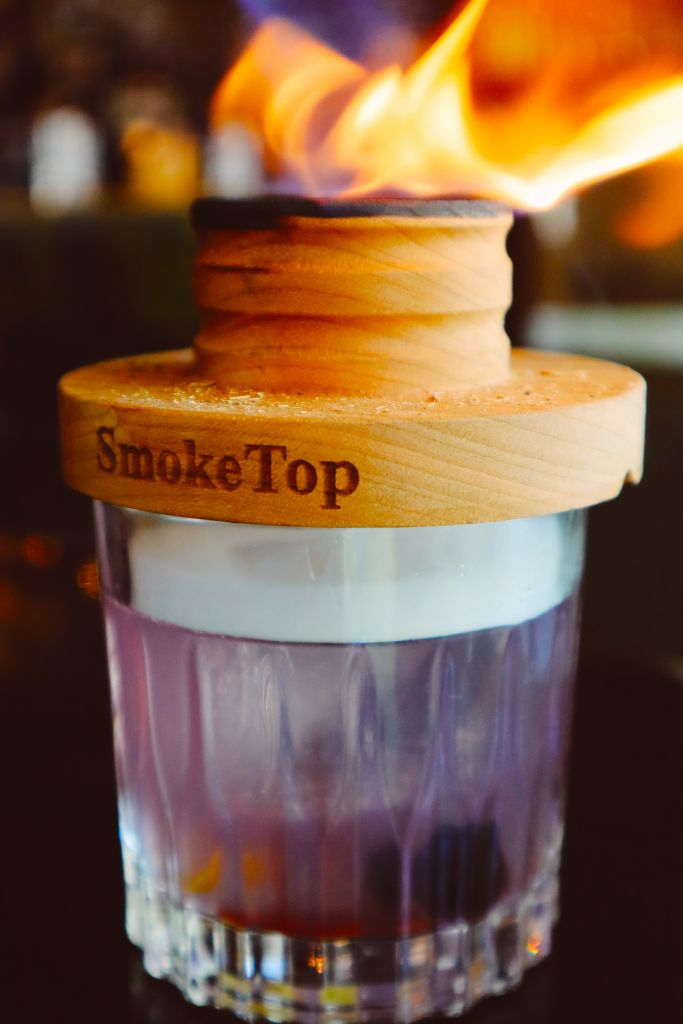 Si te apetece un ambiente un poco alborotado, disfruta de platos deliciosos de estilo sureño y cócteles a base de whisky en Rowdy Tiger Whiskey Bar & Kitchen, un restaurante retro-chic con una impresionante terraza en la parte más alta del lugar.
Dónde: 866 West Peachtree St NW
RT60 Rooftop at Reverb Hotel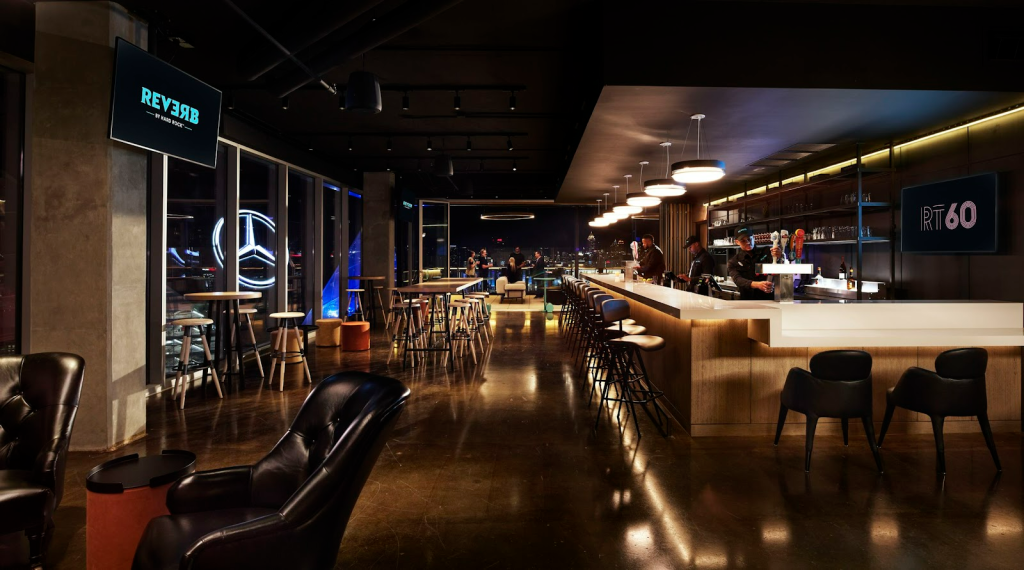 RT60 Rooftop en el Hotel Reverb es el lugar perfecto para divertirte antes del concierto. Disfruta de una de las mejores vistas del Mercedes-Benz Stadium y del resto del centro de la ciudad de Atlanta en este divertido bar en la azotea. Disfruta de sabrosos aperitivos y cócteles artesanales con una vista espectacular de jueves a domingo.
Dónde: 348 Mitchell St. SW
Sweet Georgia's Juke Joint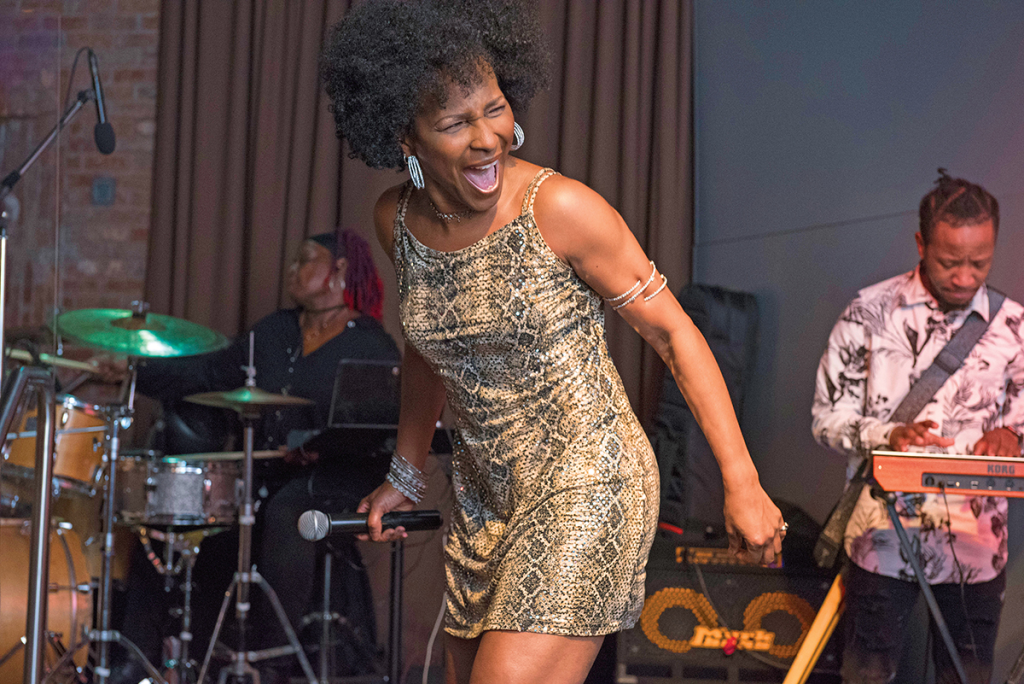 Entra en ambiente musical con una banda en vivo y buena comida en Sweet Georgia's Juke Joint. Este restaurante de comida soul sirve platillos clásicos refinados, como el platillo tradicional de wafles con pollo . Cuando termines de comer, dirígete a la pista del lugar y practica tus pasos de baile antes de ir a ver a tu artista favorito en concierto.
Dónde: 200 Peachtree St.
Underground Atlanta
Realiza un paseo a través de tus recuerdos mientras disfrutas de algunas de las novedades del histórico Underground Atlanta. Lo que muchos recuerdan como un emblemático distrito comercial y de entretenimiento, ya está de vuelta finalmente.. Si buscas un bar animado al que ir antes o después del concierto, puedes ir a Daiquiriville, abierto de jueves a domingo.
Dónde: 50 Upper Alabama St.
White Oak Kitchen & Cocktails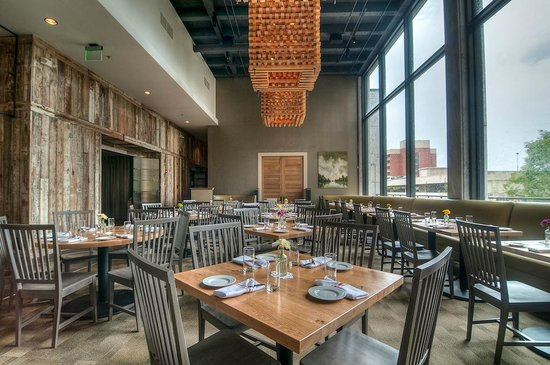 White Oak Kitchen & Cocktails, un lugar de espacios abiertos y rústico, es perfecto para disfrutar de la nueva cocina americana con toques sureños y cócteles creativos. Está situado en pleno centro, así que puedes ir caminando o en scooter al concierto después de satisfacerte con deliciosos bocadillos y bebidas.
Dónde: 270 Peachtree St. NW
Wild Leap
Wild Leap, un nuevo lugar de moda en el centro de la ciudad, es perfecto para dar por iniciada una gran salida a la fiesta, antes de que vayas a tu concierto. A poca distancia a pie del estadio Mercedes-Benz, utilizando el puente peatonal recién renovado, esta cervecería de varios niveles ofrece una gran selección de cervezas y una rotación de camiones de comida. Comienza o termina tu velada aquí con asientos en el interior y al aire libre.
Dónde: 125 Ted Turner Drive SW
¿Has venido a ver un evento deportivo? Hay más cosas por descubrir. Echa un vistazo a los mejores bares y restaurantes cerca del estadio de Mercedes-Benz para tomar algo antes o después del partido.
Discover More
Get to know Atlanta, and discover the best things to do around the city.