Atlanta es Elegida Como Sede de la Copa Mundial de la FIFA 2026
Atlanta tiene el honor de ser una de las ciudades anfitrionas de la Copa Mundial de la FIFA 2026. El Mercedes-Benz Stadium, de categoría mundial, está listo para recibir a jugadores y aficionados de todo el mundo. Atlanta, conocida como la ciudad en el bosque, está preparada para mostrarle al mundo cómo aquí hacemos las cosas en otro nivel.
Atlanta es el Lugar Que Hay Que Visitar
Ven hambriento, curioso y preparado. Atlanta no se parece a ninguna otra ciudad que hayas explorado. Nuestra vibrante ciudad ha sido incluida por National Geographic en su lista de Lo Mejor del Mundo 2022, y Lonely Planet ha distinguido a Atlanta como la única ciudad estadounidense en su lista de Lo Mejor del Viaje para 2022.
Nuestra historia, cultura, comida y comunidad son como ninguna otra. Ven a ver por qué Atlanta influye todo. Atlanta es el lugar que hay que visitar.
Aficionados Apasionados al Fútbol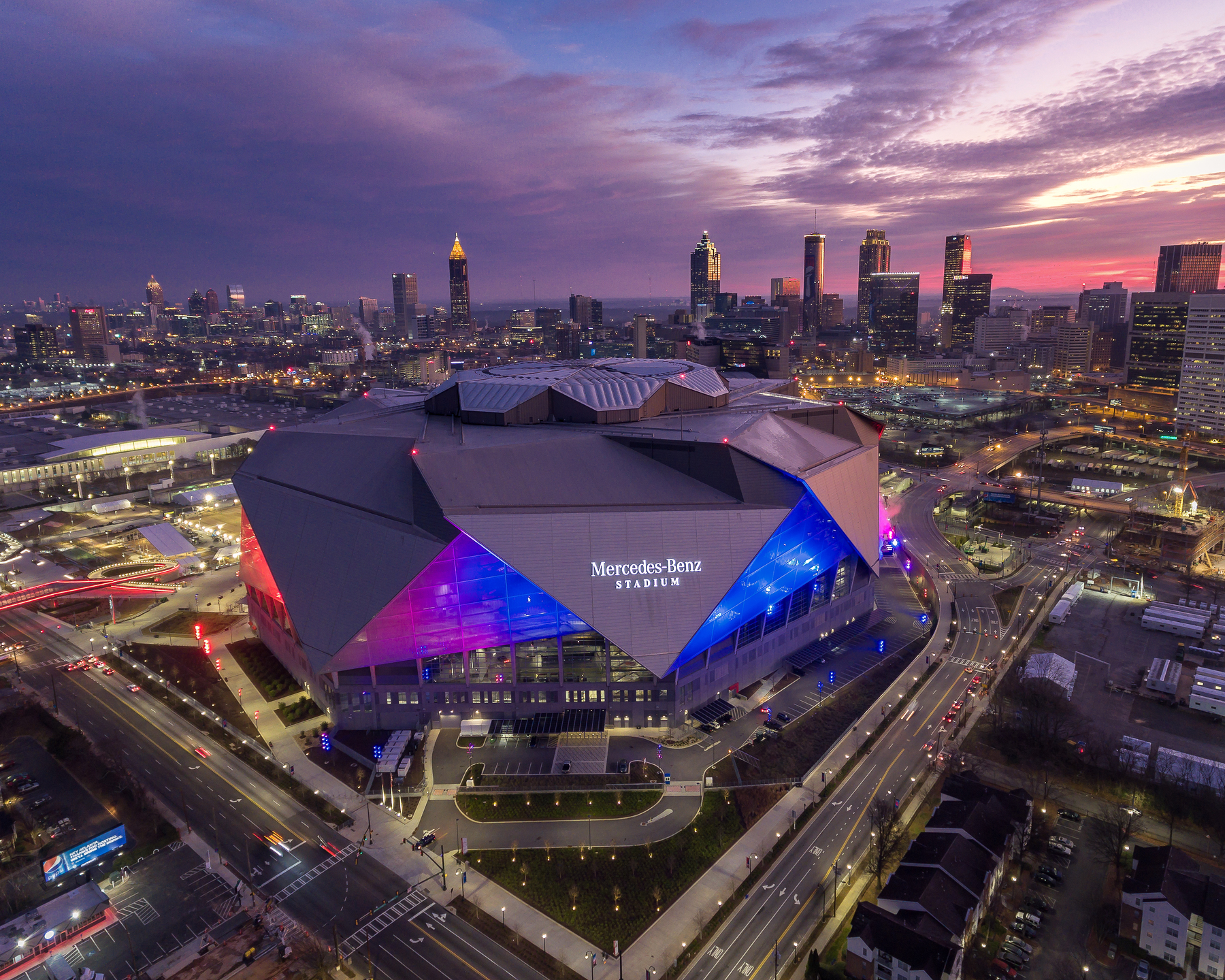 Atlanta es hogar de aficionados al fútbol que demuestran su amor y pasión por este deporte en cada partido del Atlanta United FC. Los aficionados han batido récords de asistencia de la MLS en el Mercedes-Benz Stadium. El ambiente energético y vibrante de cada partido es inigualable, tanto en el estadio como en toda la ciudad los días de juego. Desde el tailgate hasta la celebración posterior al partido, Atlanta es el hogar del fútbol.  
Comienza a Planear Tu Viaje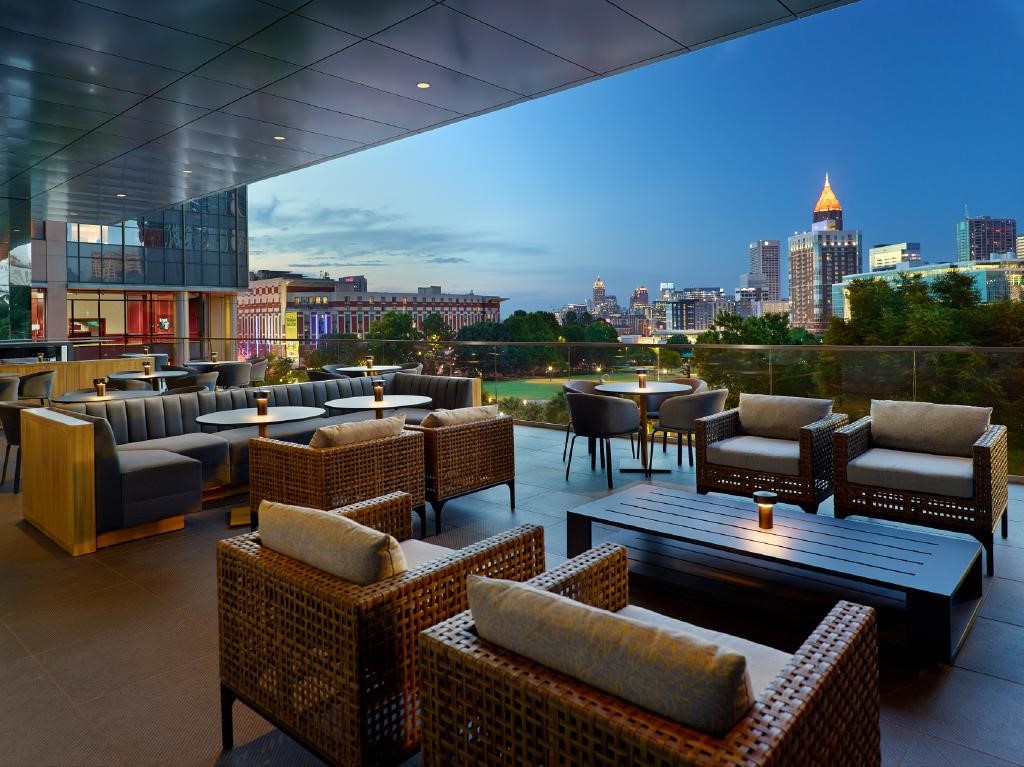 En Atlanta se encuentra el Aeropuerto Internacional Hartsfield-Jackson de Atlanta, el más activo y eficiente del mundo. Con un servicio sin escalas a más de 150 destinos nacionales y 78 internacionales, Hartsfield-Jackson facilita el acceso a Atlanta a los aficionados de todo el mundo. Ya sea que viajes desde cientos de millas de distancia o viajes por carretera a los partidos de la Copa Mundial de la FIFA 2026 que se realizará en Atlanta, encuentra un hotel que te haga sentir como en casa en uno de nuestros diversos vecindarios. Moverse por la ciudad es fácil y accesible. Aquí en Atlanta hay algo para todos los gustos.
Planifica tu viaje y sé parte de la historia.
Mantente al Tanto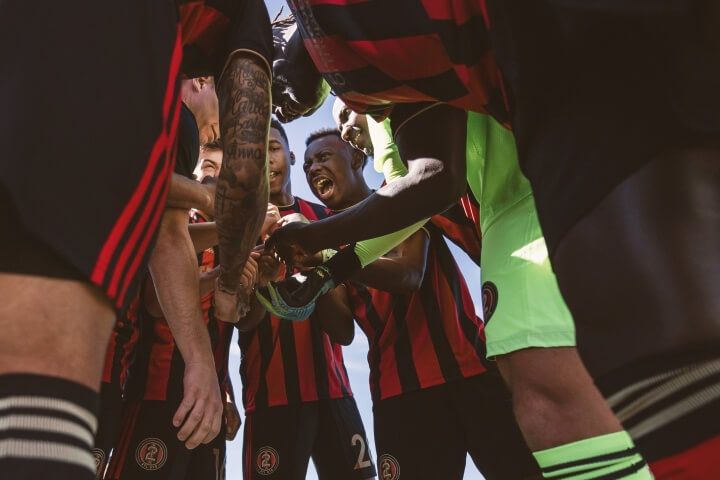 A medida que Atlanta se desarrolla y desvela más tesoros, aventuras y experiencias para explorar, manténte al día suscribiéndote a nuestro boletín. Conéctate con nosotros en las redes sociales y accede a las Guías Para Visitantes de Atlanta. Tenemos todos los recursos que necesitas para planificar tu visita a Atlanta.
See you soon, y'all!
Discover More
Get to know Atlanta, and discover the best things to do around the city.