Miami Circle: Atlanta's Go-To Enclave for Home Decor
Published April 5, 2023
Last Updated May 26, 2023
Atlanta is the mecca of the home decorating industry. Whether it's AmericasMart, ADAC, Bennett Street or shops on the Westside and Buckhead, Atlanta is the place to go for rugs, furniture, lighting and whatever makes your house a home.
Miami Circle, off Piedmont Road in Buckhead, was one of the first enclaves of small boutiques where you could find that just-right touch for your home. Originally, it was a small group of antique shops but it has since blossomed into a top resource for both the interior design and retail customer. It doesn't matter if you are a consumer or trade professional, Miami Circle shops cater to both and give you exactly what you need for your house or business.
With more than 60 showrooms, Miami Circle is the place to go for all home decor needs, as well as beauty, apparel, art, home theater and audio, flooring, jewelry and fitness — actually, just about anything. For those who don't want to leave Miami Circle after a day of shopping (we totally understand), have a nice dinner at one of Atlanta's favorite restaurants, Eclipse de Luna, and then spend the evening bowling and playing other games as well as enjoying craft cocktails at The Painted Pin.
Art and Auction Houses
Alan Avery Art Company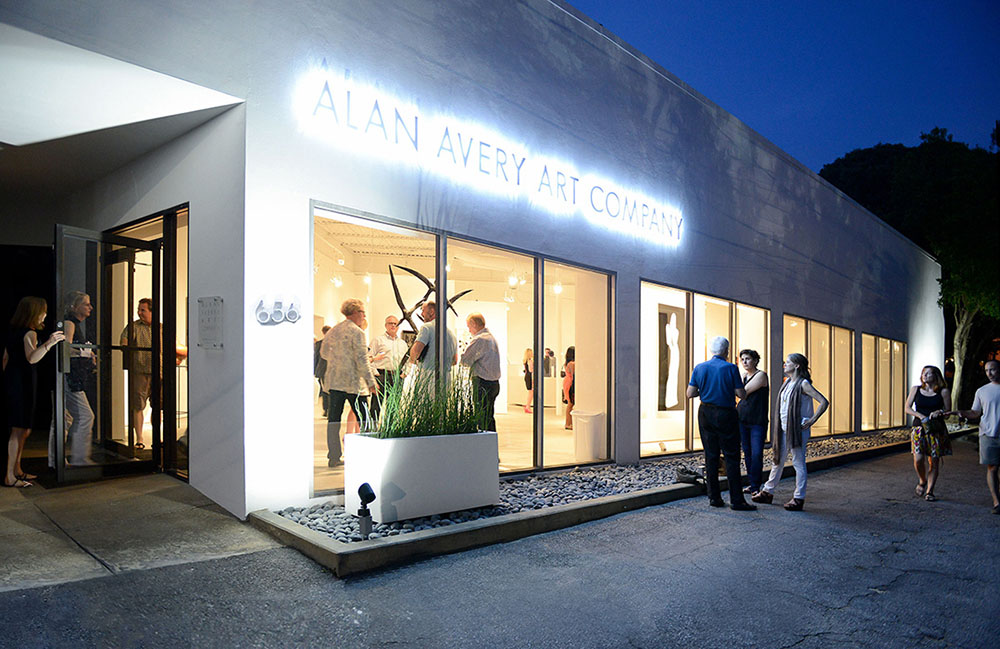 Stop here to find works by artists such as Robert Rauschenberg, Jim Dine and David Hockney.
Anne Irwin Fine Art
This gallery was founded in 1985 by artist Anne Irwin, and her gallery is one of the Southeast's most highly regarded destinations for collecting fine art. She represents more than 40 emerging and mid-career contemporary artists.
Johnson Lowe Gallery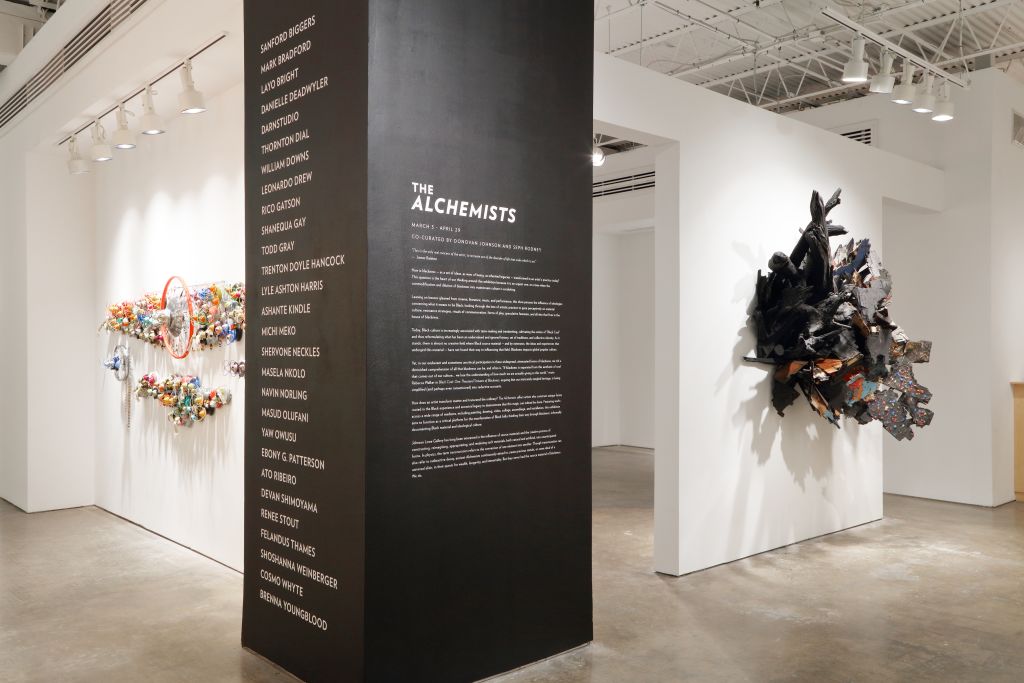 Johnson Lowe champions artists from around the globe and is one of the South's preeminent contemporary galleries.
Maune Contemporary
Here is your stop for contemporary paintings, sculpture and works on paper.
Mason Fine Art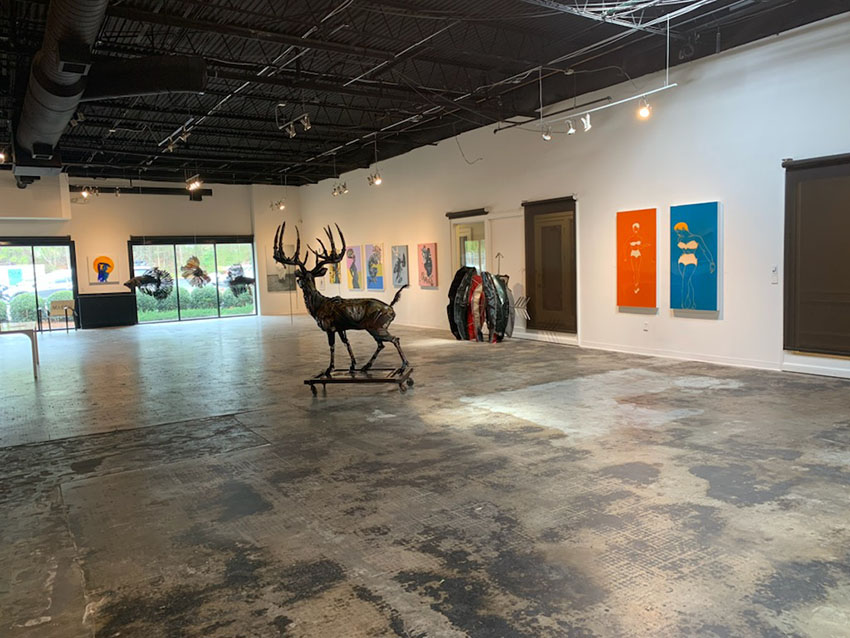 Check here for high quality contemporary works by regional, national and international artists.
Marcia Wood Gallery
Marcia Wood Gallery not only has supported the contemporary arts scene since 1983, it also showcases the works of exceptional young artists.
Pryor Fine Art
Look here for the works of more than 70 emerging and exceptional artists from across the United States.
September Gray Fine Art Gallery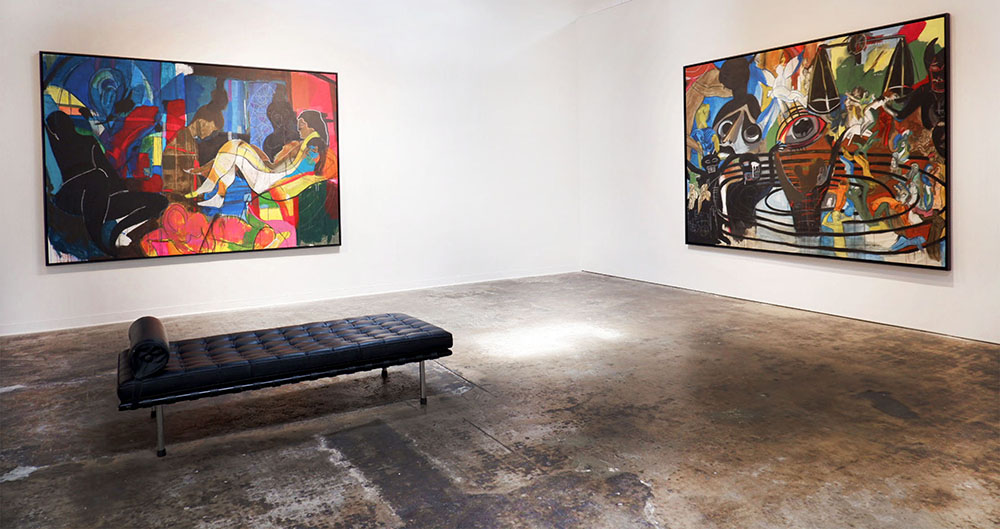 This gallery champions the preservation of art by emerging African Americans and African diasporic artists. September Gray presents historically and culturally significant works as a means for championing the preservation of the African diasporic cultural legacy and narrative.
Signature Art Gallery
This contemporary craft gallery exhibits three-dimensional works in a variety of media.
Thomas Deans Fine Art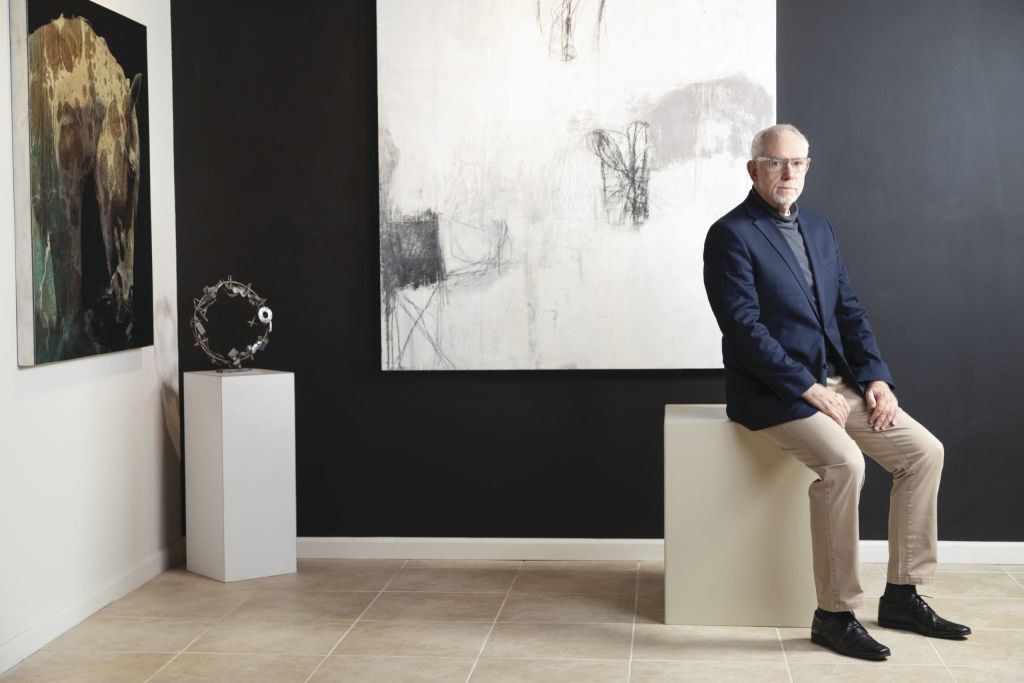 Thomas Deans Fine Art was established in 1983 and specializes in contemporary art, historical works on paper and select photography and sculpture.
Antiques
Dearing Antiques

Dearing Antiques was started more than 31 years ago by Gail Dearing, who sold antique American wicker out of her basement. Since 1984, Dearing has operated at Miami Circle and expanded her business to include English pine furniture, French county furniture, English period pieces and English majolica.
Foxglove Antiques & Galleries
Visit here if you are looking for Belgian, English, French, Italian, Spanish and Swedish antiques, accessories, original art, handmade jewelry and one-of-a-kind lamps and chandeliers. The large, 15,000-square-foot, gallery ensures that you'll find what you want.
Nicholson Gallery
Nicholson Gallery is home to a unique collection of 18th- to 20th-century European pieces, mostly from France and Belgium, mixed with mid-century design, industrial pieces, linens and textiles from around the world.
William Word Fine Antiques
A source of British and European antiques for three generations, William Word Fine Antiques is housed in a 16,000-square-foot gallery and offers pieces known for their distinctive design, fine materials and old world craftsmanship.
Furniture
Ansley Interiors
The proprietors at Ansley Interiors say this is your stop if you want to create beautiful spaces. They even say that their collections of living room, dining room and bedroom items are destined to become the heirloom pieces of the future.
Acquisitions
Acquisitions imports antiques from England, France, Spain and Sweden while also being home to the ACQ Collection, a line of reproductions imported from Italy.
Bed Down Furniture
At Bed Down Furniture, you'll find a variety of stylish and sophisticated upholstered furniture, wood furniture, linens, lighting and home accessories from around the world.
Interiors Market
Interiors Market has been a top resource for designers singe 1992 and mixes antiques, vintage modern furnishings, art and lighting with contemporary pieces, artisan finds and decorative accessories.
Joseph Konrad Home Furnishings
Joseph Konrad Home Furnishings brings antiques from England and Europe as well handling as top quality antique reproductions and custom lamps. Owned by Lloyd Chapman and Channing Mercer, the shop also represents the Hickory White and Lillian August lines.
J. Tribble @Foxglove Antiques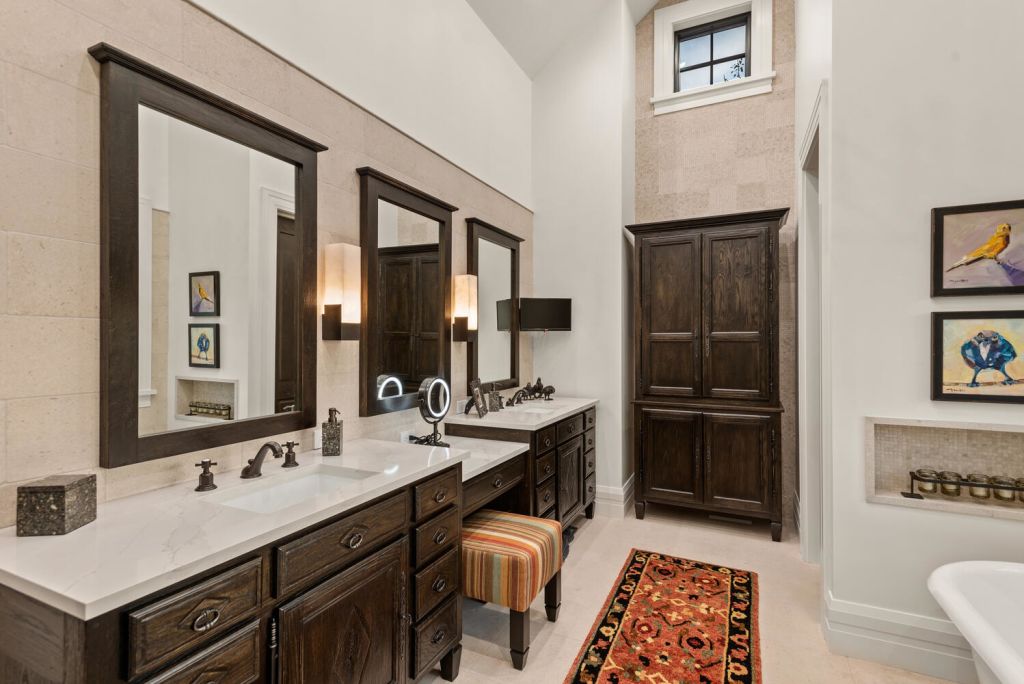 J. Tribble is a leading dealer of Art Deco furniture and accessories as well as a top manufacturer of custom sink bases, custom furniture and hand-crafted cabinetry. The shop also specializes in 19th- and 20th-century fine and decorative arts and represents several contemporary artists.
Melange Fine Furniture Consignment
Here you'll find a variety of furniture, lamps, chandeliers, art, rugs and decorative items for the home and office.
The Mission Motif
If you're looking for a design resource of furniture, lighting and rugs from the Arts and Crafts design motif, this is your place.
Meridy W. King
Low-key more your style? Then pay a visit to this interiors shop.
Topography Home
Topography Home is your home for furniture, lighting and decor from Arteriors, Bungalow 5, Caracole, Global Views and others.
Lighting, Marble and Tile
The Lamp Shoppe
Here is a top sources for antique, vintage and contemporary lighting including chandeliers, lamps, sconces, shades and accessories.
Maurice Chandelier
Maurice Chandelier offers an amazing collection of ready-to-hang antique lighting fixtures. There are more than 900 chandeliers on display. You also can shop its collection of French antique clocks, fine objects in marble, bronze and iron as well as fine furniture and statuary.
Lighting Loft
Lighting Loft specializes in an impressive array of contemporary lighting and illumination systems.
Miami Circle Marble & Fabrication
Look no further if you need quality stone products along with installation service. The shop specializes in granite, marble, quartzite, limestone, soapstone, slate slabs and synthetic quartz.
Specialty Tile Products
A flooring master distributor for more than 30 years, Specialty Tile imports tile, stone and porcelain slabs from around the world.
Walker Zanger
Walker Zanger combines traditional tile-making techniques with a modern sophistication.
Rugs and Windows
Jubin Rugs
Dress your floor in antique, vintage or decorative pieces.
Georgia Blinds and Interiors
Need custom blinds, shades, sheers, shutters, draperies and window treatment motorization? Georgia Blinds and Interiors is here to help.
Still looking? Shop Atlanta's Bennett Street for Art, Antiques and Home Decor. For more about Atlanta galleries, see our Neighborhood Guide to Atlanta's Awe-Inspiring Art Galleries and Event Spaces.
Discover More
Get to know Atlanta, and discover the best things to do around the city.