Where to Eat on Atlanta's Buford Highway
IMPORTANT UPDATE: Some restaurants might be closed due to COVID-19 outbreak precautions. Please check official restaurant websites to confirm the operating status.
Take a culinary trip around the world along Buford Highway in North Atlanta. The Buford Highway corridor, one of the most ethnically diverse regions of the country, is home to more than 1,000 different immigrant-owned businesses. The corridor's excellent restaurants and shopping centers represent cultures from all over the world. Signs along the highway in Cantonese, Korean, Thai, Vietnamese, Spanish, Bangladeshi and more transport visitors to other countries instantly, and the wide variety of cuisines and restaurants can make it hard to choose or where to start.
There are three ways you can explore Buford Highway – shopping for exotic ingredients in farmers markets, sampling delicious food options at specialized shopping centers or eating your way around the world at some of the best restaurants on Buford Highway.
Stock Up at the Buford Highway Farmers Market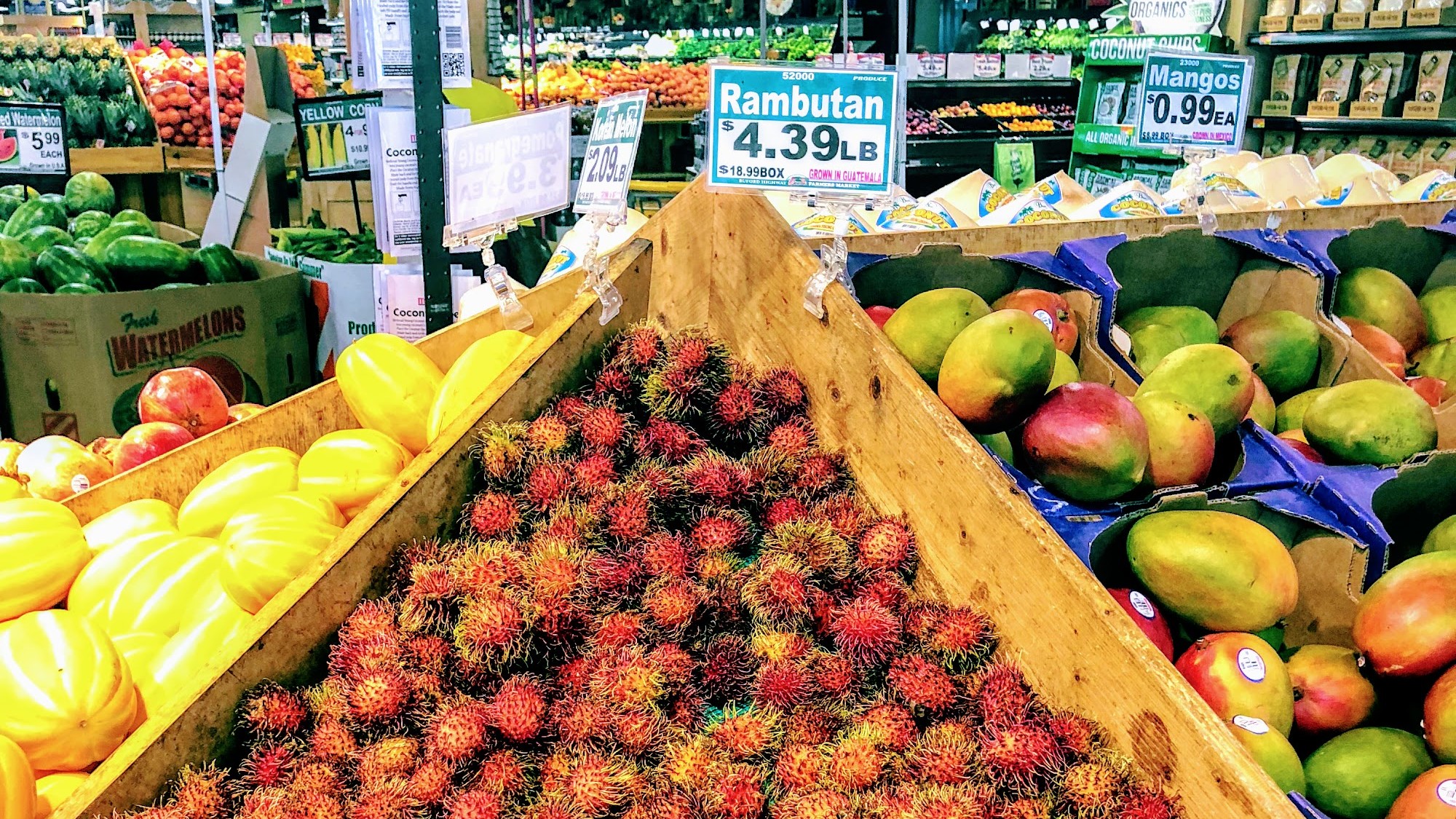 Buford Highway Farmers Market. Just north of Asian Square is a multicultural grocery store worth checking out. Buford Highway Farmers Market has operated for more than 30 years, providing ethnic foods from global destinations. Some of the regions represented include Central and South America, West Africa, Japan and Eastern Europe. Visitors can find everything from fruits and vegetables to exotic ingredients and specialty items. The market also offers cooking classes from 13 chefs who specialize in worldly cuisines.
Find Delicious Food Options at Buford Highway Shopping Centers
Asian Square Shopping Center. One location that offers a wide diversity of food options is Asian Square Shopping Center. This unique plaza has dishes from far-flung locales with options such as Korean BBQ, bahn mi sandwiches and pho.
La Mei Zi. This spot is run by two sisters who offer spicy traditional Taiwanese dishes like beef, noodles, and rice as well as Sichuan plates and soups that pack a hot punch.
Mamak. Across the plaza, Mamak highlights Malaysian style foods that are typically found at street stalls. Curry, tofu and beef dominate the menu offerings with unique dishes like salt and pepper squid and lemongrass chicken nudged in between.
Sweet Hut Bakery. For a sweet treat, Sweet Hut Bakery can satisfy a craving for an after lunch or dinner snack. This bakery is one-of-a-kind with Asian-inspired goods such as red bean mochi, a sesame seed-topped bun with sweet cream wrapped in a mochi rice cake. The signature bubble teas contain chewy tapioca balls.
Plaza Fiesta. In the mood for authentic Mexican and Central American cuisine? Plaza Fiesta is a colorful shopping center that will transport you to Mexico and beyond.
Amid stores selling cowboy boots, Quinceañera dresses, futbol jerseys and other merchandise, you can sample mouth-watering tacos, carnitas, ceviche, fresh fruit, pastries and much more.
Eat at Some of the Best Restaurants on Buford Highway
Eating your way along Buford Highway can be more challenging given the diversity of cuisines and establishments, but here are some of the best restaurants on Buford Highway to help you narrow your focus to the cuisine of your interest. Most restaurants here are casual family style, although there are a few finer dining establishments.
Canton House. Canton House's Dim Sum is a great option for brunch with friends or family. Dim Sum is as an award-winning specialty at this wonderful Cantonese restaurant. With fresh, hot, huge portions, you will find quick and friendly service and excellent quality. Even out-of-towners quickly become regulars.
A-Priori. This Buford Highway restaurant features treats from the sea. As a restaurant, A-Priori delivers sumptuous gourmet cuisine that includes mixed Eastern-European seafood and meat delicacies. As a Bar & Lounge it provides live music, excellent service, décor and atmosphere.
Crawfish Shack. Load up on fried seafood at Crawfish Shack, a Cajun-style restaurant with a twist of Vietnamese fusion. All the food is cooked to order using live, in-season seafood. You won't find fresher elsewhere.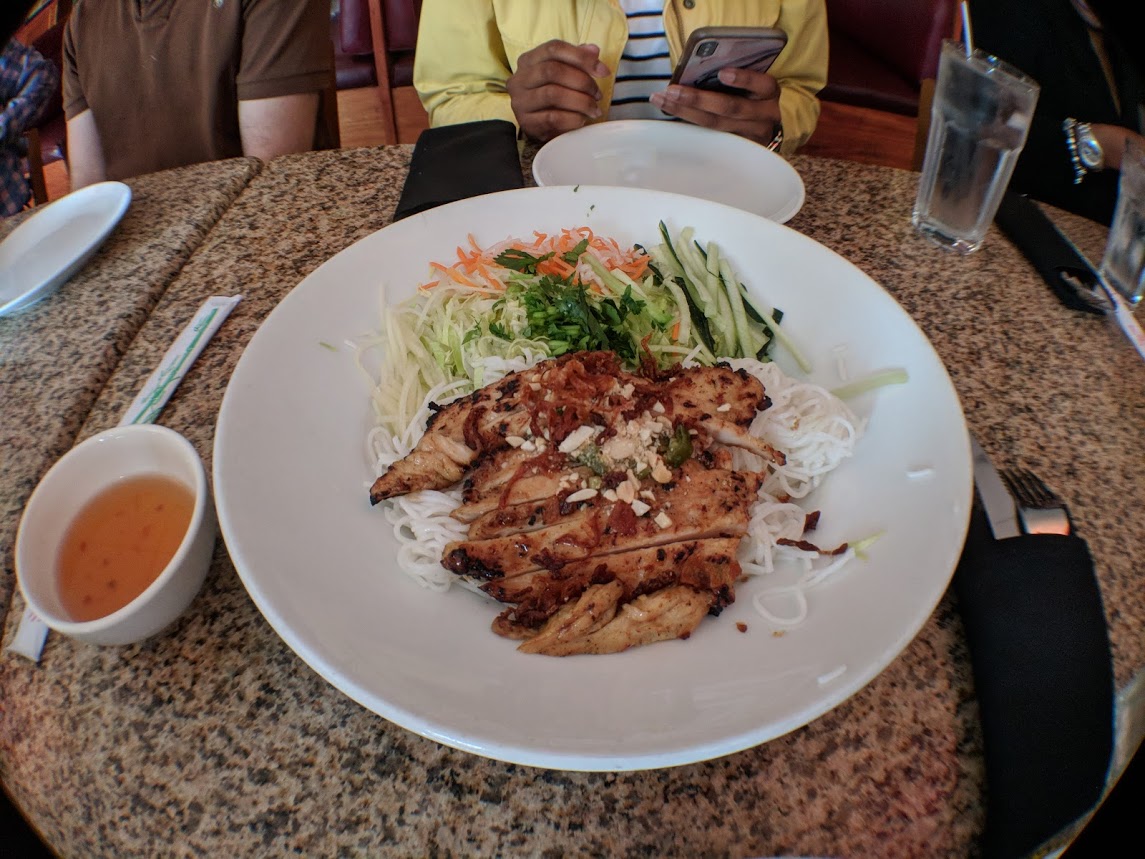 Co'm Vietnamese Grill. For an authentic Vietnamese cuisine, Co'm blends ingredients together to create a sophisticated and delightful cuisine unlike any you have tasted before. The Vietnamese chicken noodle bowl with its light noodles and fresh veggies and chicken is simply amazing. And the staff go above and beyond to accommodate patrons.
Lee's Bakery. Located nearby Co'm, is Lee's Bakery, another great option for no frills, simply good and authentic Vietnamese food. Eat in and you never know who you will see there or sit next to. Buy the bahn mi by the half dozen or dozen; you will have no problem eating them all.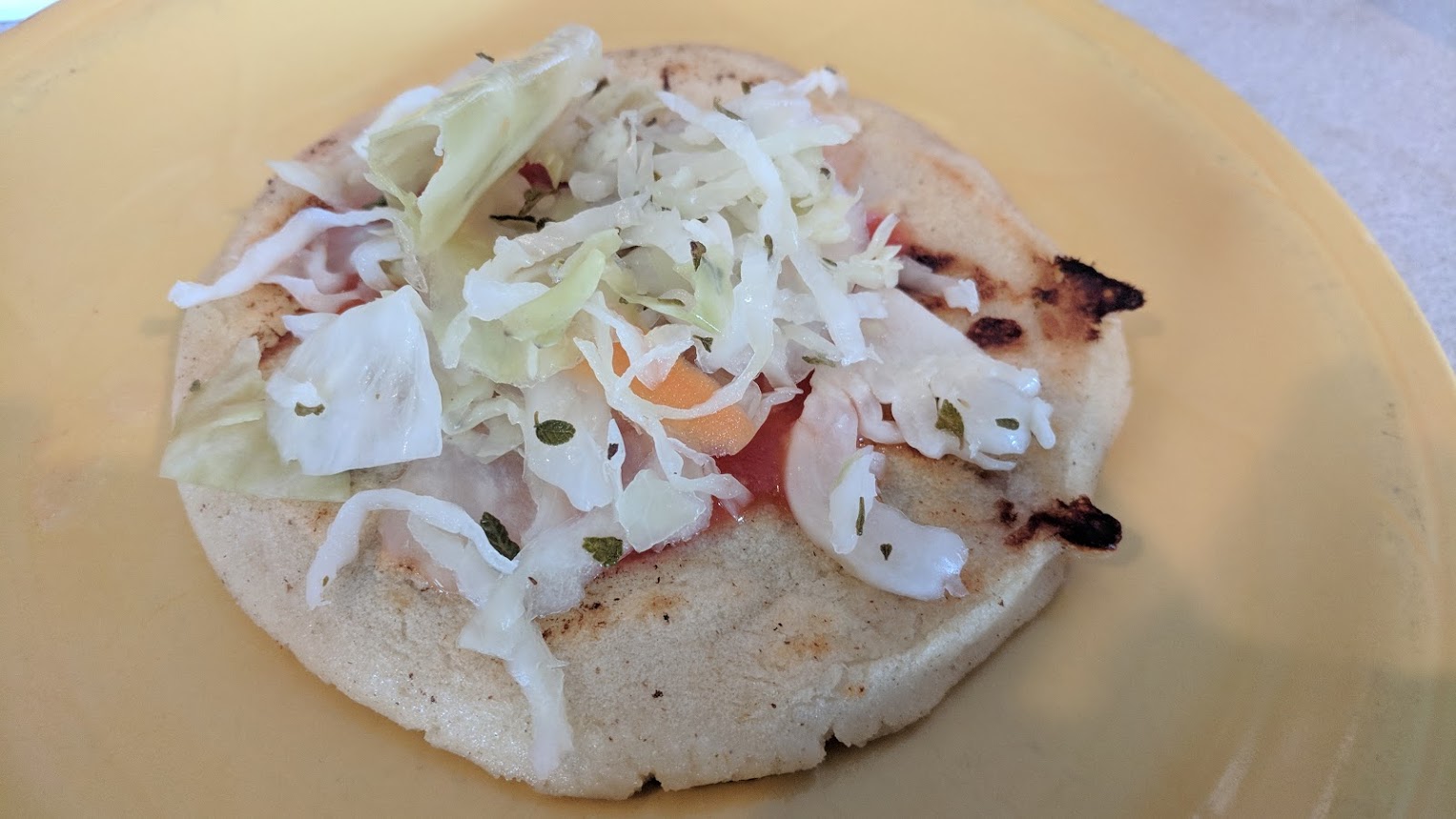 Rincon Latino. Rincon Latino puts some Salvadorian spice on your typical Latin food. The amazing fresh chips and salsa and excellent cheese and bean pupusa will leave you wanting more. To add to the already authentic Salvadoran fare there are telenovelas playing on the TVs that make you feel as if you were at your very own abuelita's home.
Taqueria El Rey Del Taco. If you are looking for the best spot for tacos on Buford Highway, a stop at Taqueria El Rey Del Taco is a must. You can't go wrong with anything your order from this Buford Highway restaurant.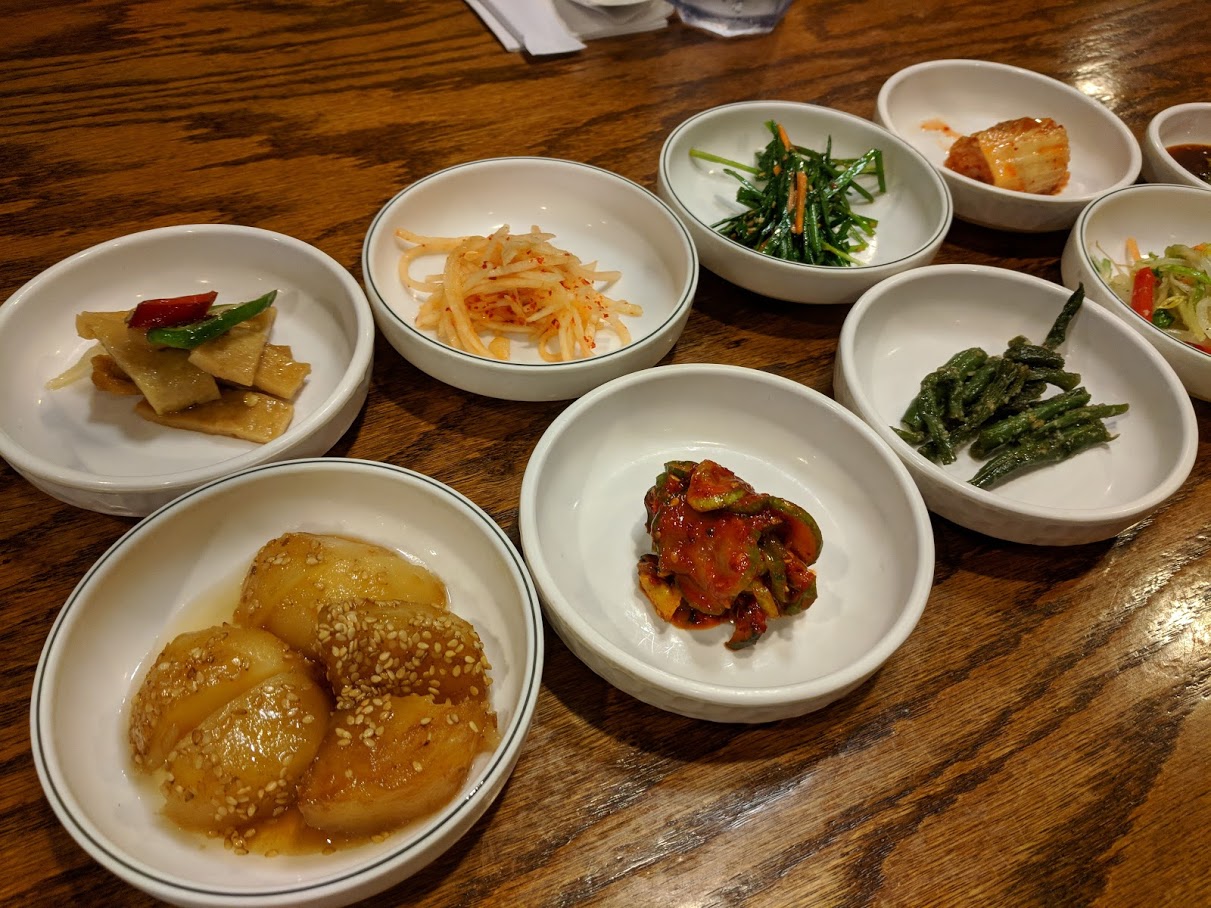 Woo Nam Jeong Stone Bowl House. Enjoy a guided tour of Korean cuisine at Woo Nam Jeong, located in Seoul Plaza. The stone bowls are filled with pillowy rice scattered about with vegetables, eggs and meat that comes out sizzling hot with multiple accompaniments to make each bite a fresh experience. Another great option for the more adventurous is the Nine Treasure Plate (Gujeolpan) and steamed black pork belly with kimchi and oysters (Bo Ssam).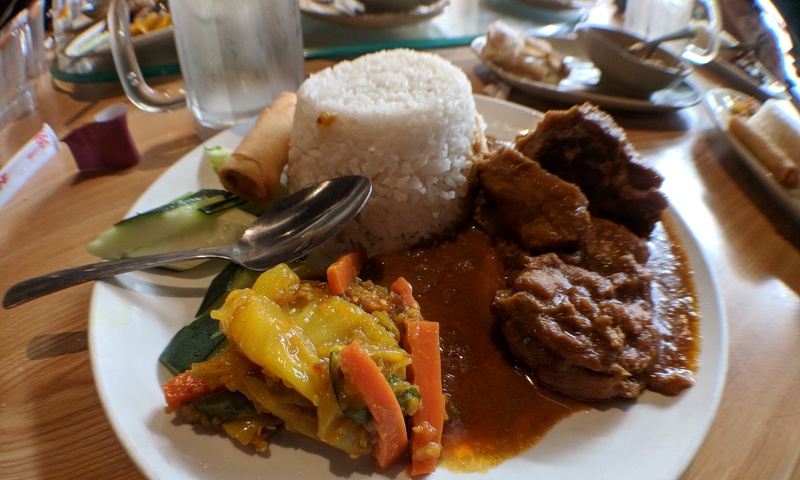 Penang. For simply sumptuous Malaysian food, give Penang a try. For starters, the bread is a lighter version of naan, with a nice chili-infused dipping sauce that adds to its already amazing fresh flavor. For an entrée, try a chicken curry dish made from the most tender chicken, a complex blend of spices and served over coconut rice.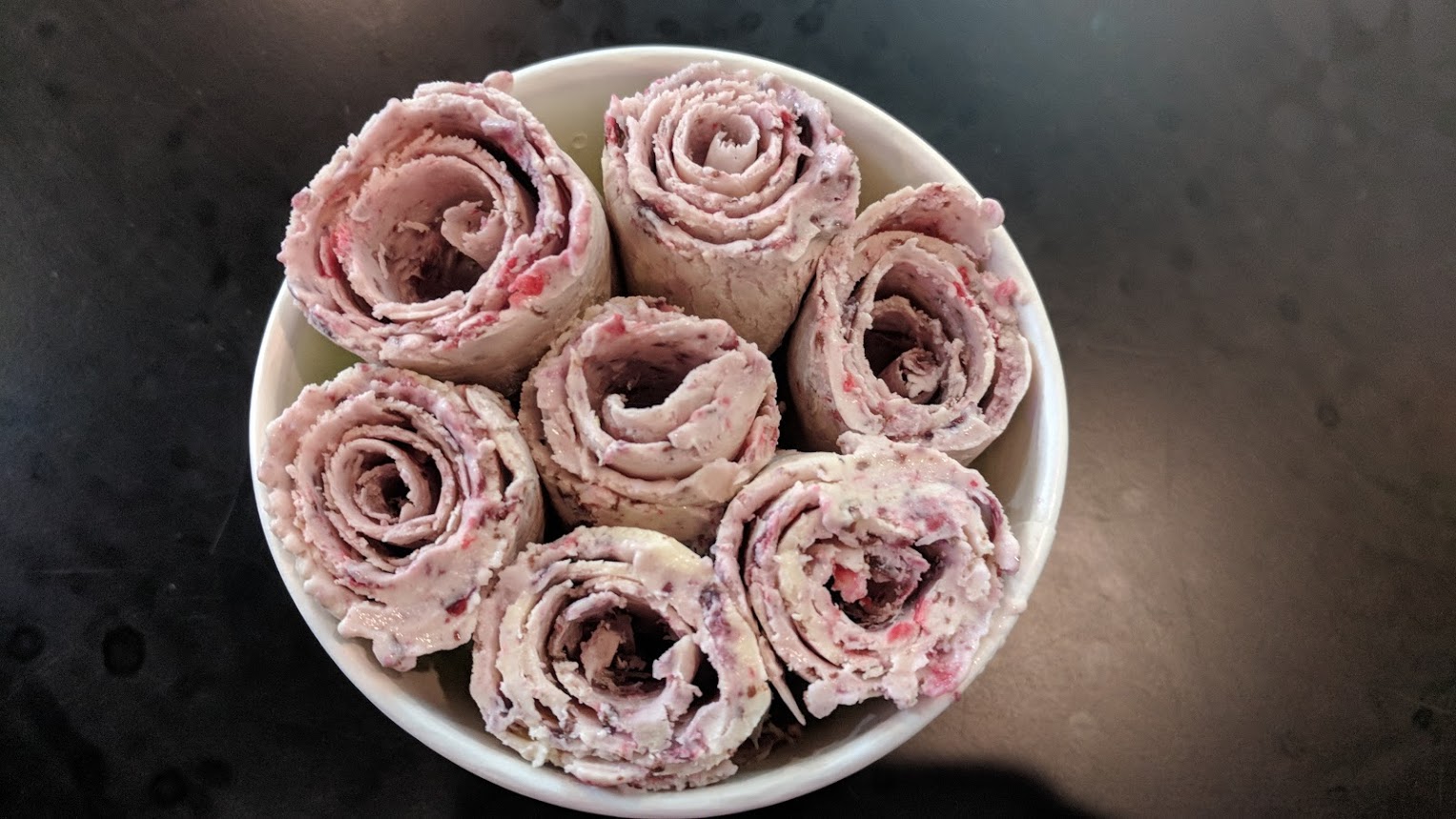 8 Fahrenheit Ice Cream. If you are searching for something cooler, literally, then try one of the rolled ice cream places on Buford Highway. The 8 Fahrenheit folks start with raw cream on a super cold table and make fresh ice cream from scratch. Your choice of finely chopped toppings are layered into the sweet treat and rolled into rose-like pieces, so beautifully presented that it definitely makes for an Instagram-able moment.
Entertainment on Buford highway
There's more to Buford Highway than food. After dinner, you can head to LIPS Atlanta for a drag show or be the entertainment yourself at one of several karaoke bars.
For some daytime fun explore Buford Highway Farmer's Market to pick up cooking supplies or Plaza Fiesta for plenty of stores with lots of diverse offerings. You'll find tons of surprises and delight in the variety.
How to Get to Buford Highway
Begin your world culinary tour along the famous Buford Highway, a 35-mile stretch of road that connects Atlanta with the city of Buford. Buford Highway is situated less than six miles from Centennial Olympic Park in downtown Atlanta and only two miles from Lenox Square in Buckhead. The best way to get there is by car, taxi or a ride-sharing service. MARTA also offers bus service. And the Doraville station is the closest for rail.
Experience the array of cultures and cuisines on Atlanta's Buford Highway and it's easy to see what makes it such a popular option for locals and visitors alike.
Discover More
Get to know Atlanta, and discover the best things to do around the city.