10 Live Theaters in Atlanta that Steal the Show
Live theater in Atlanta ranges from Shakespearean romances to puppet shows and improv comedy. Whichever the case, actors bare their souls on the stage to bring one-of-a-kind stories to life — and we think ATL does it a little differently. Here are 10 places in Atlanta for live theater performances that are keeping things interesting, along with our ideas for what to do after a show.
7 Stages Theatre
Atlanta's 7 Stages Theatre, since 1979, has been at home in wonderfully weird and diverse Little Five Points. Showcasing a variety of plays tackling real-world issues, puppet shows and experimental performance art, the theater has garnered a positive reputation for presenting edgy, boundary-breaking art no other theater will touch.
Where: Little Five Points
What To Do: Ride the high of what you've just experienced with live music and cheap drinks at Star Community Bar.
Fox Theatre
The fabulous Fox Theatre's pedigree as a world-renowned entertainment venue has cemented its position as an ATL icon. While it hosts everything from concerts and special events to movies and seminars, the Fox is a go-to destination for an array of blockbuster Broadway plays.
Where: Midtown
What To Do: A night of theater at the Fox is a bucket list experience perfect with a lively dinner at Livingston Restaurant + Bar, and drinks at Edgar's Proof & Provision.
Dad's Garage Theatre
A visit to Dad's Garage is an invitation to expect the unexpected. Complementing the comedy troupe's unique brand of wild, raunchy and off-the-cuff antics are weekly battle royale-style improv shows, scripted historically inaccurate plays and classes to get the community in on the joke.
Where: Old Fourth Ward
What To Do: Let your coins fly with arcade fun at Joystick Gamebar.
Alliance Theatre
Celebrating more than 50 years of delivering rousing performances, Midtown mainstay the Alliance Theatre has some pretty serious street cred. The Tony Award-winning company brings the art to 165,000 patrons annually, often with world premieres that end up on Broadway.
Where: Midtown
What To Do: Located in the heart of Midtown, the Alliance makes it possible for you to find decadent dining before or after the show at Lure and STK.
Horizon Theatre Company
With a lively mix of national, international and homegrown plays to its credit, Horizon Theatre Company has stood as a beacon in the Little Five Points' burgeoning arts scene since 1983. Introduce kids and 'tweens to family-friendly works like "Madeline's Christmas" or get them involved with a variety of youth camps and classes.
Where: Little Five Points
What To Do: With kids? Grabbing a bite at Cameli's Pizza is a great option. Without kids? Take a beer-laden excursion to Wrecking Bar Brewpub or The Porter Beer Bar.
Shakespeare Tavern Playhouse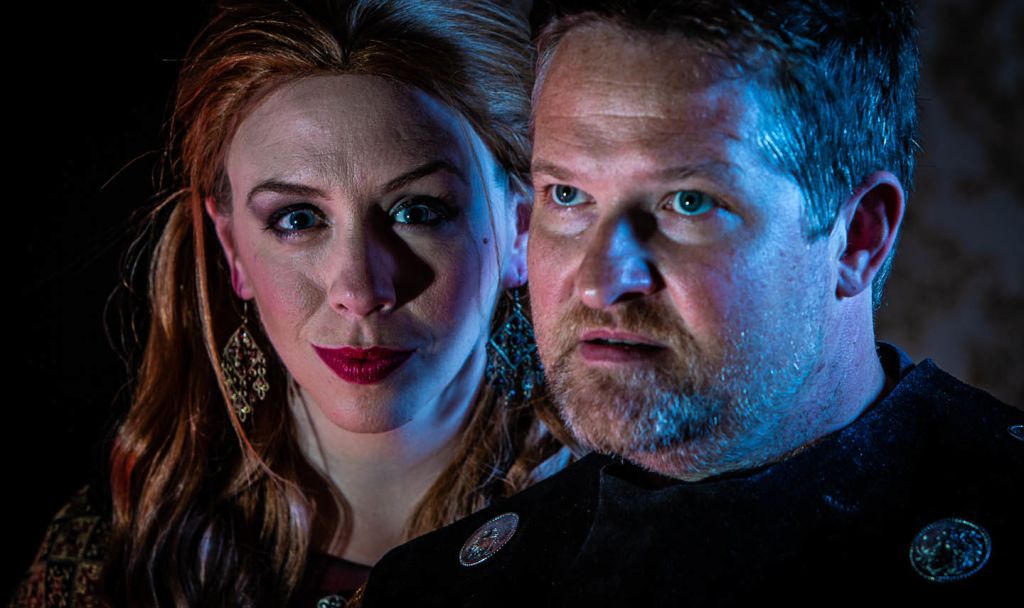 Most actors get their first taste of the stage in performing works from legendary poet and playwright William Shakespeare. And the Shakespeare Tavern Playhouse showcases these powerful plays with enough ales and premium brews to have you talking in Old English, albeit probably poorly. The deft company makes heavy stories like "Macbeth," "Hamlet" and "Romeo and Juliet" approachable for new lovers of the classics.
Where: Downtown
What To Do: Grab some pre- or post-show brews with a view at Ponce City Market's rooftop destination, 9 Mile Station.
Center for Puppetry Arts
The Center for Puppetry Arts' goal is to move crowds with the power of imagination and, as the nation's largest organization dedicated to the art form, it also shines as a museum. The iconic works of Jim Henson live here in The Worlds of Puppetry Museum. Puppet shows feature favorites such as "Rudolph the Red-Nosed Reindeer" and, for adults, the annual Halloween romp, "The Ghastly Dreadfuls."
Where: Midtown
What To Do: A visit to nearby Atlantic Station offers a variety of shopping and dining before a show. Take the kids for ice cream at Kilwin's or treats at It'Sugar.
Village Theatre
Even though the improv comedy troupe at the Village Theatre has been making crowds spit water and laugh uncontrollably only for years, it has garnered community recognition because it's so real as the performers tackle performances from an eye-opening contemporary perspective.
Where: Downtown
What To Do: Nearby, nosh at barbecue haven Daddy D'z, sip a brew at Augustine's and try the tacos at Tin Lizzy's, whether you're gearing up before the show or winding down after the show.
Theatrical Outfit
Atlanta's second-oldest theatrical company, this mainstay has an acclaimed history of producing works that stir the soul. Original stories drive emotion and assist in creating a dialogue around social issues that extend the conversation even after the show is over.
Where: Downtown
What To Do: Located in Downtown's Fairlie-Poplar District, Theatrical Outfit makes it easy to enjoy modern steak house cuisine at AG inside the Ritz-Carlton or revolving skyline views at Polaris atop the Hyatt Regency.
Out Front Theatre Company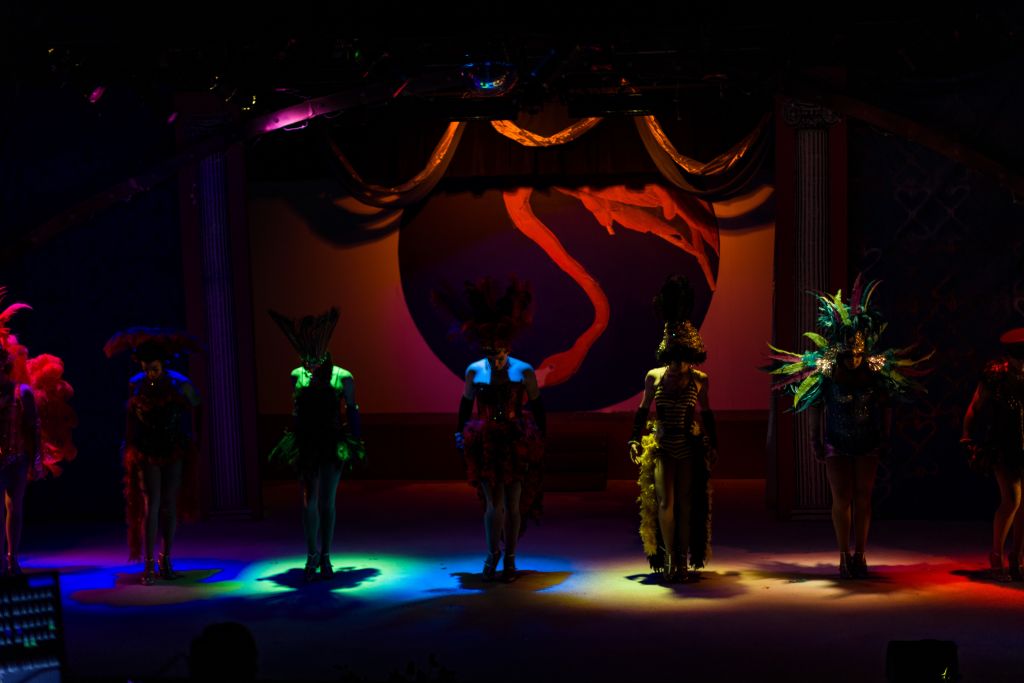 Since its inception in 2016, Out Front Theatre Company has served artistic excellence to the LGBTQIA+ communities of Atlanta. Existing specifically to cater to the LGBTQIA+ audience, this company gives a voice and form of expression to a largely under-represented community. With the goal of continuing to solidify a permanent place within Atlanta's theatrical industry, Out Front is a place for all to enjoy and engage in great entertainment.
Where: Midtown
What To Do: After enjoying a great evening of entertainment you can grab a bite from one of the theater's restaurant partners including Guac Y Margys and The American Hotel.
For more things to do in Atlanta, check our calendar of events. To learn more about the arts in the city, see Arts ATL: Must See Fall Plays, Performances and Exhibits in Atlanta.
Discover More
Get to know Atlanta, and discover the best things to do around the city.